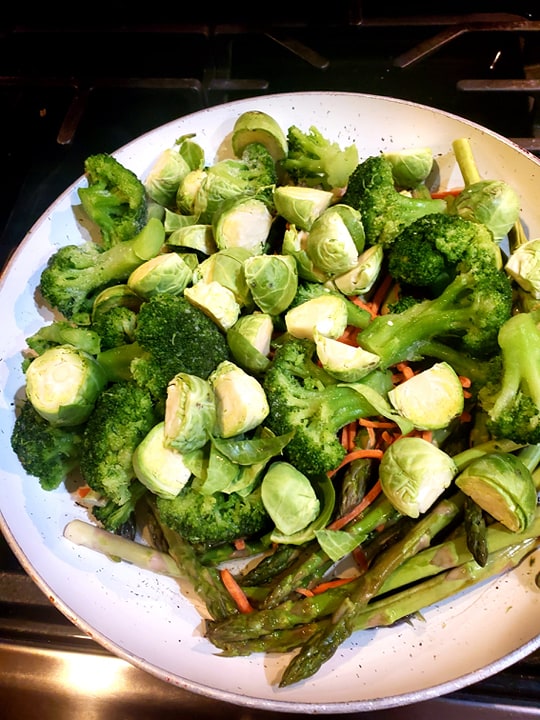 One of my favorite dishes to make is Stir Fry. Vegetable Stir Fry, Chicken Stir Fry, it does not matter; there is just something about a simple clean dish like Stir Fry that makes making dinner fun. I just love tossing in my favorite vegetables like broccoli, asparagus, brussels sprouts, green beans, carrots with quinoa or brown rice. Mix in this clean eating stir fry sauce and it makes the perfect meal for any night of the week.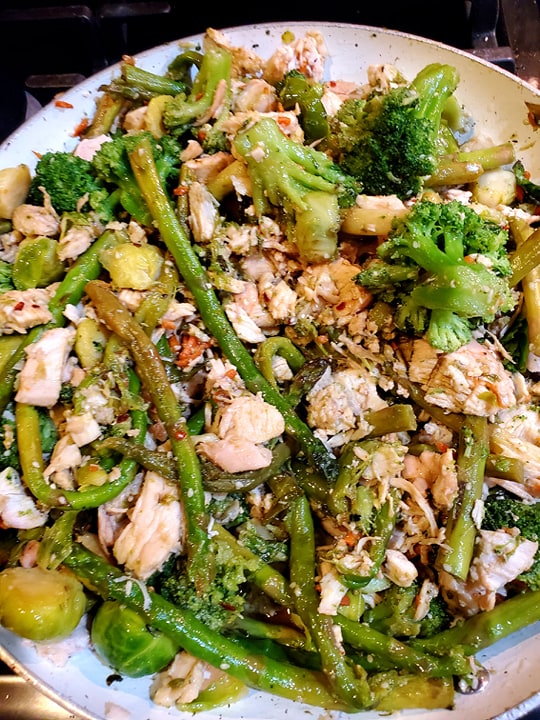 Yield: 4 Servings
Clean Eating Stir Fry Sauce
This Clean Eating Stir Fry Sauce goes great with vegetables, chicken, or even your favorite rice bowl.
Ingredients
1/4 Cup Coconut Aminos
2 Cloves of Garlic, grated
1 TSP Fresh Ginger, grated
1 TSP Chili Flakes
1 TSP Sesame Seeds
1 TBSP Raw Honey
Instructions
Combine all the ingredients together and serve on your favorite dish. Refrigerate left over.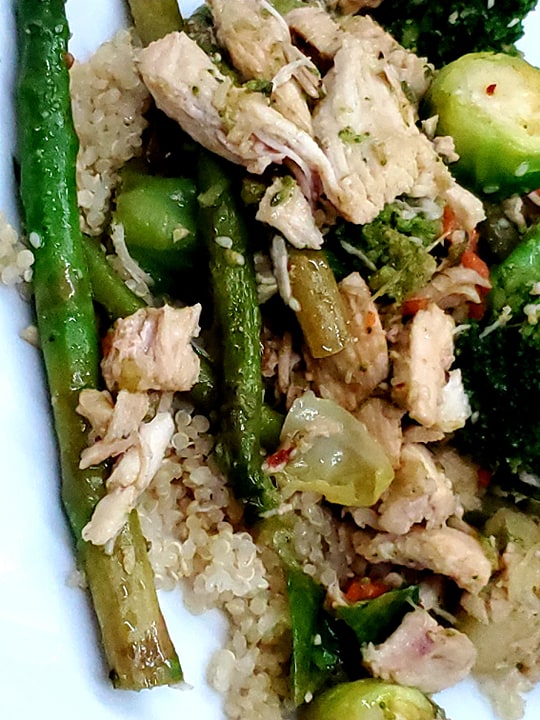 Enjoy this Clean Eating Stir Fry Sauce atop a simple vegetable Stir Fry or add in chicken, or beef and serve on the bed of brown rice. This sauce adds just the right amount of sweet and spicy taste that your whole family will love.
Enjoy!