This post contains affiliate links, and I will be compensated if you make a purchase after clicking on my links.
I remember watching The Oprah Winfrey Show and always looked forward to her annual segment "Oprah's Favorite Things".
Each year around Christmas time she would share with her audience products that she felt would make a great gift and during the segment each of the audience members that were present would receive items from that list for free.
While The Oprah Winfrey Show is no longer on television, she still carries on the tradition through her magazine, so in honor of Oprah, one of the women-owned business owners who has inspired me, I created a Clean Food Mama's Favorite Gifts for Women in 2020.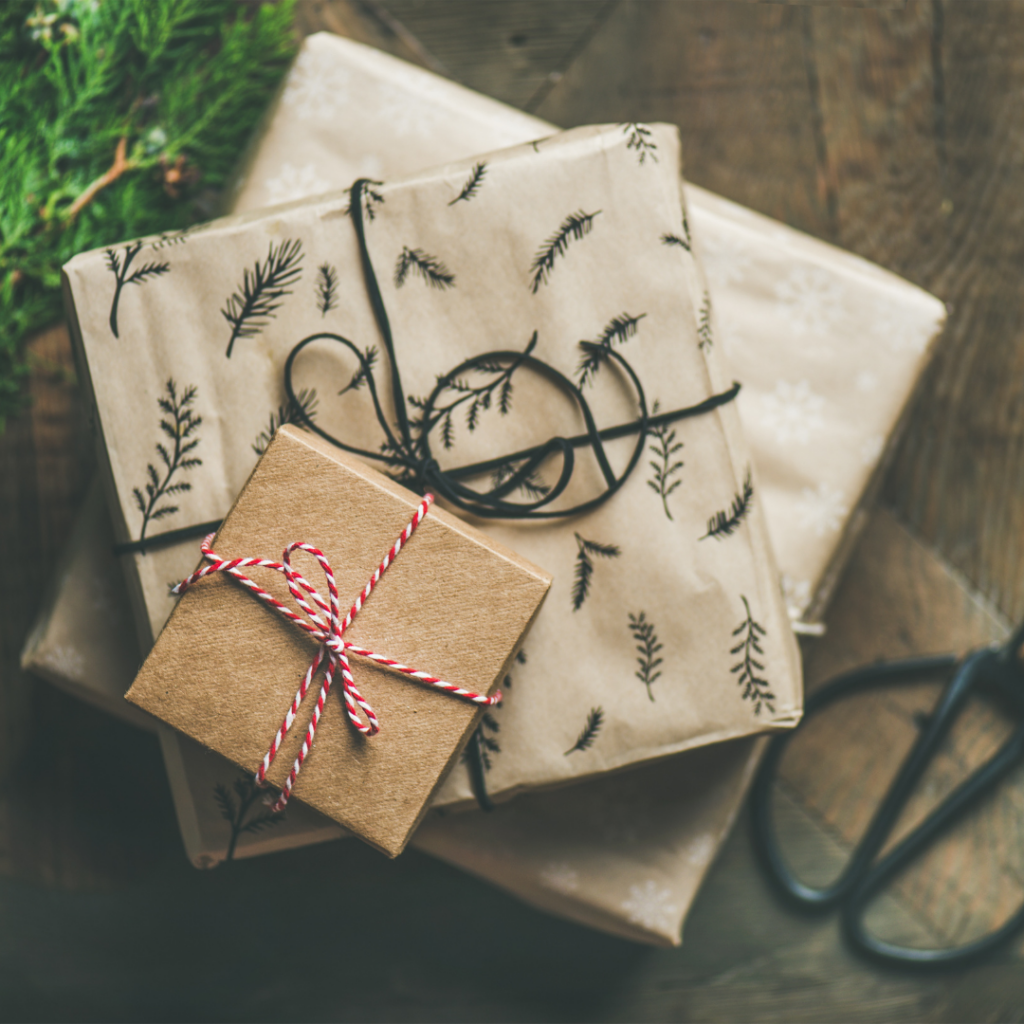 The products on this list are ones that I personally have purchased and used and come from some of the most amazing women-owned businesses that have helped inspire me in my entrepreneurial journey.
First up on my list of Clean Food Mama's Favorite Gifts for Women in 2020 is on of my favorite skin care products. As you know I am all about choosing foods that are clean, same goes for my beauty and cleaning products.
It wasn't until earlier this year that I actually started a beauty regime. One of the reasons was that I had never found a product that did not irritate my skin. Well that all changed when I was introduced to Live Pure Mama.
Owner Krissie Lenahan is passionate about helping moms create safe home environments through education and natural products and support.
It was hard choosing just one of her Pure Haven products to put on the list, because every day I use at least four of Krissie's products. But hands down my favorite one is her Refresh Eye Cream with Pre+probiotics.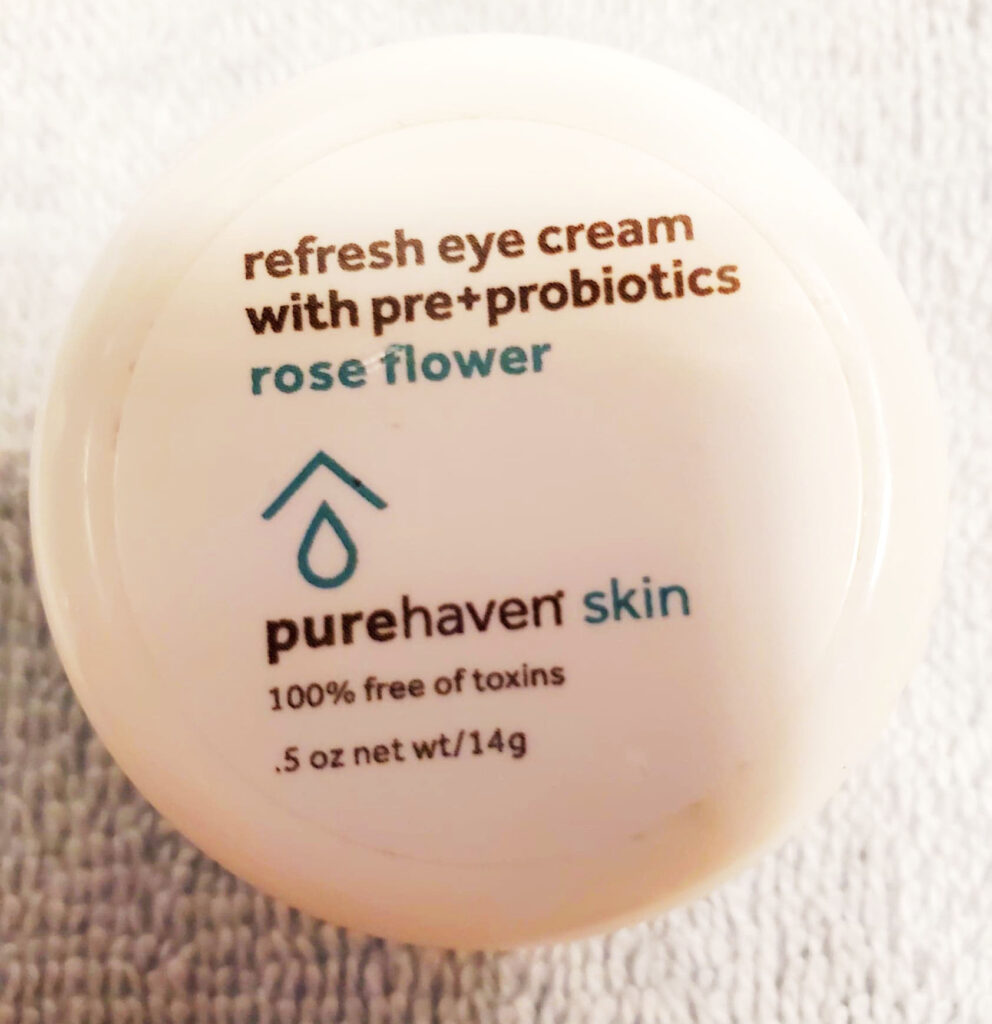 I know that sometimes it is hard to take the time to take care of ourselves, but I can tell you that adding in my morning and evening skin care routine has given me some to time to focus on some self-care.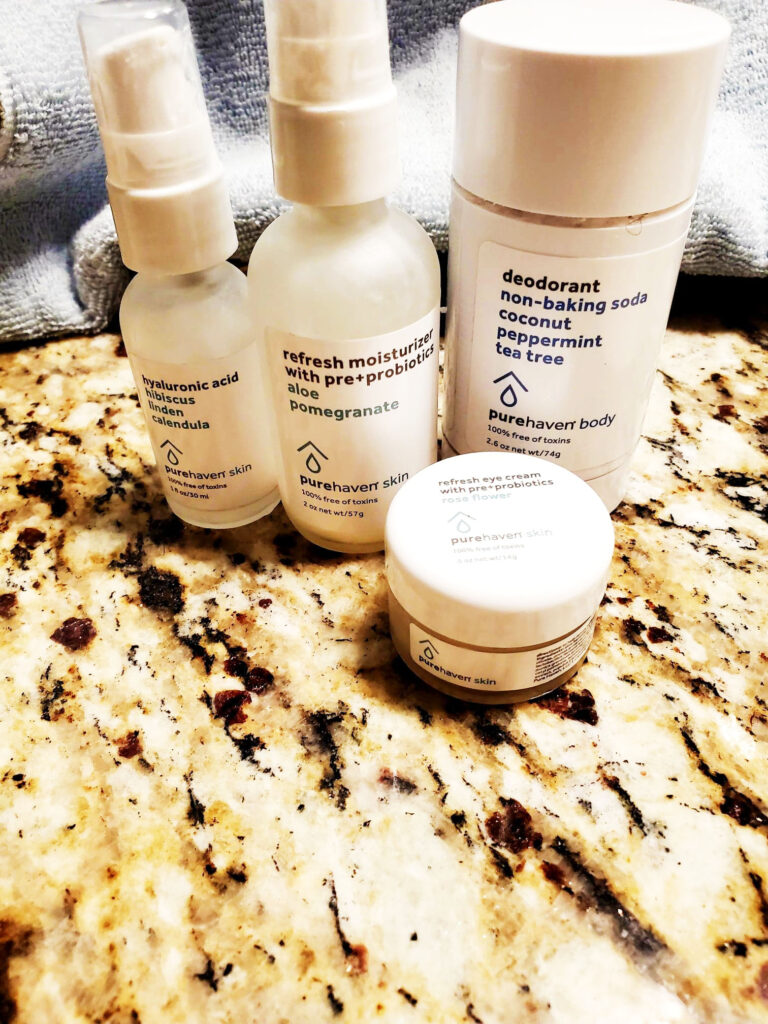 I turned 47 this year and I am all about helping alleviate any puffiness that might be showing up under my eyes and helping keep by skin hydrated and her Refresh Eye Cream with Pre+probiotics helps keep my skin fresh and renewed and the best part is that it does not irritate my skin.
Krissie has some other great gifts and a whole list of items to pamper just you on her Pure Haven website.
You can get behind the scenes look on her Live Pure Mama Instagram and to become part of the mama community moving toward toxin-free living and general health in her private Facebook group.
The second item on Clean Food Mama's Favorite Gifts for Women in 2020 comes from one of my two favorite mom-owned soap shops 60 Square Feet Soap Shop.
Its owner Jennifer Conway offers fun and unique bath and beauty products that are non-toxic and great for those with sensitive skin,
I have been ordering from her shop for a few years now and every bar of soap I have purchased has been amazing, so it was hard to pick just one, but I had to go with her Avalon Bar Soap ,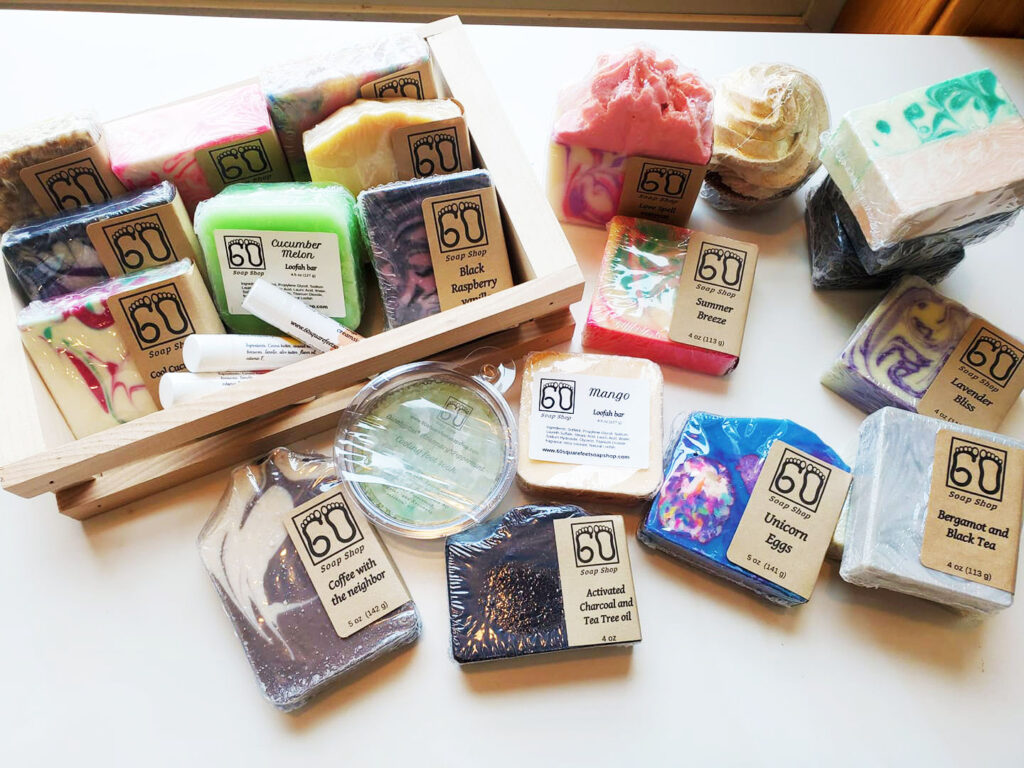 Not only are the colors some of my favorite ones, but it smells like an apple blossom and a gummy bear.
You can find this and many more of her amazing soaps at 60 Square Feet Soap Shop. You can also follow her on Instagram at 60squarefeetsoapshop .
The next item on Clean Food Mama's Favorite Gifts for Women in 2020 comes from Stacy Rice with Norwex who offers eco-friendly products that help reduce the use of chemicals in our homes. While I have enjoyed using quite a few different products from Stacy, one of my favorite ones is her Envirocloth Travel Pack.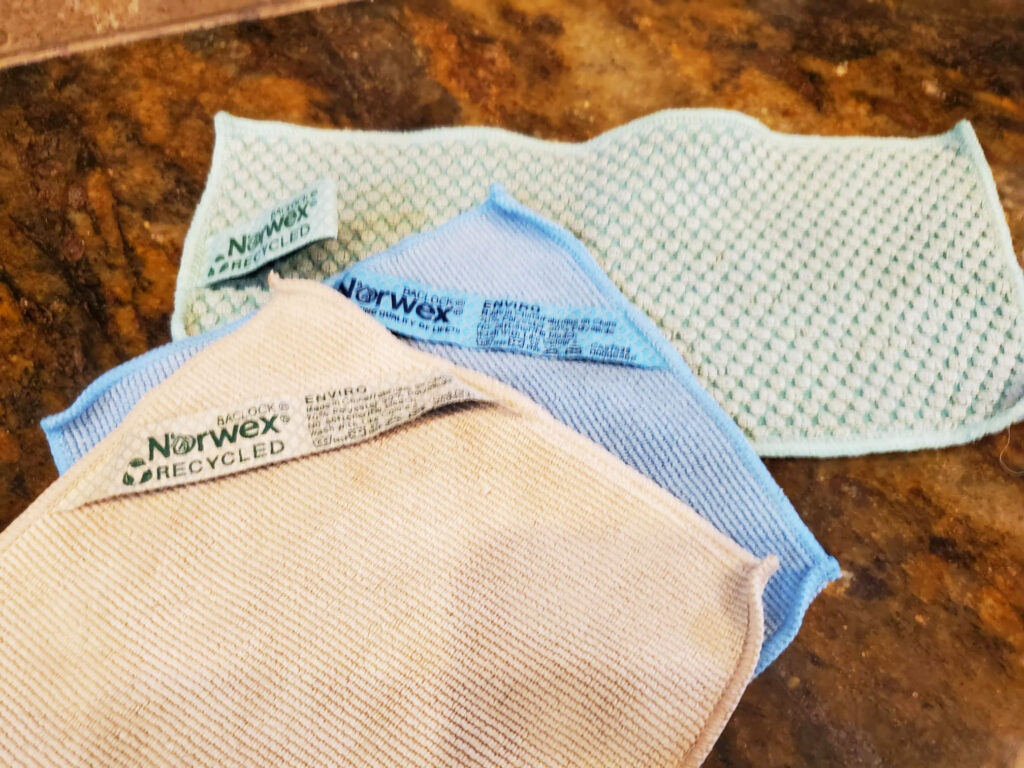 These cloths remove 99% of bacteria and dirt and does not require that you use any harsh chemicals, just water. It has bean a gamechanger in our home makes clean ups in my kitchen a breeze and makes a great gift or stocking stuffer.
You can find these and more great eco-friendly cleaning products on Stacy's website.
She also has a VIP group that you can join on Facebook that is all about creating a community of people who are looking to live cleaner lives.
The next item on Clean Food Mama's Favorite Gifts for Women in 2020 comes from Joanna over at Just Tumblin Through.
I reached out to Joana a couple months ago to design a water bottle to help encourage me to get my water in for the day.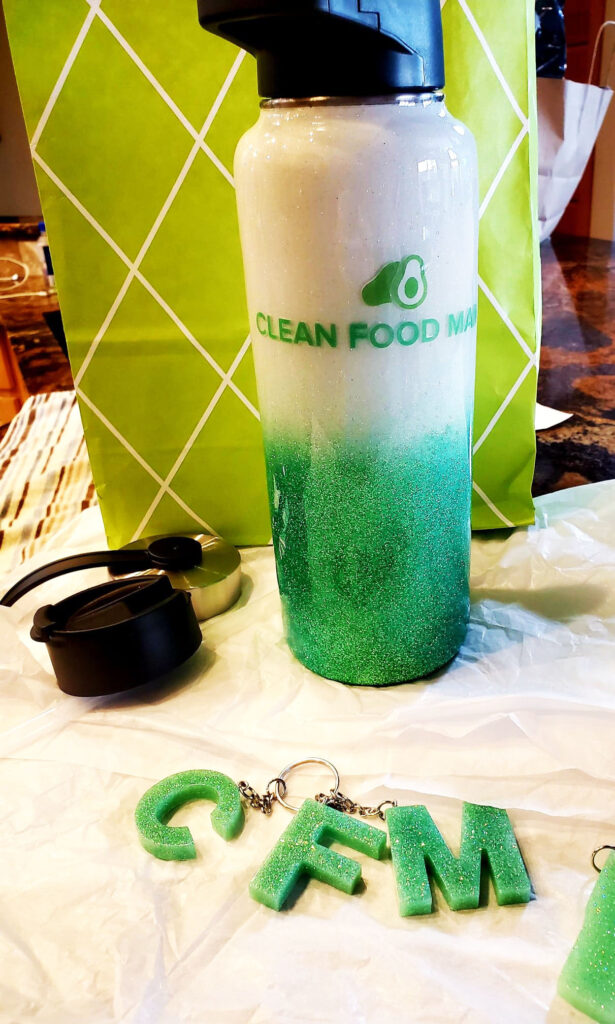 When I received the finished product, it was beyond anything I could have imagined it would be. Working with her was such a great experience. Joana took an idea I had and made it come to life.
I have been focusing on getting my water intake up and all I can say is that my stainless-steel tumbler from Just Tumblin Through has been a key factor in that.
I did not see myself as a glittery person, but when I received my tumbler you could see all the hard work that Joana put into it and I absolutely love the colors and design.
Hands down the work that Joana does is amazing. I purchased a 40-ounce bottle, but she also makes different sizes and specializes in making custom ones too.
You can see some of her design process on her Instagram page Just Tumblin Through and on her Facebook page at Just Tumblin Through.
As a food blogger I know that there is a lot of work that goes into taking photos and editing them, so when I went to order my notecards from Malaina Kinne Photography, I had a hard time choosing my favorite print.
Every one of them are just as beautiful as the other. I have followed Malaina for a few years now and know that the passion she has in bringing things to life through photography and it is evident in all her work.
She is a product and macro photographer that loves helping spark joy in people through photography and she did just that. When I received my Wrapped Present with Red Bow Notecards in the mail, they brought a smile to my face.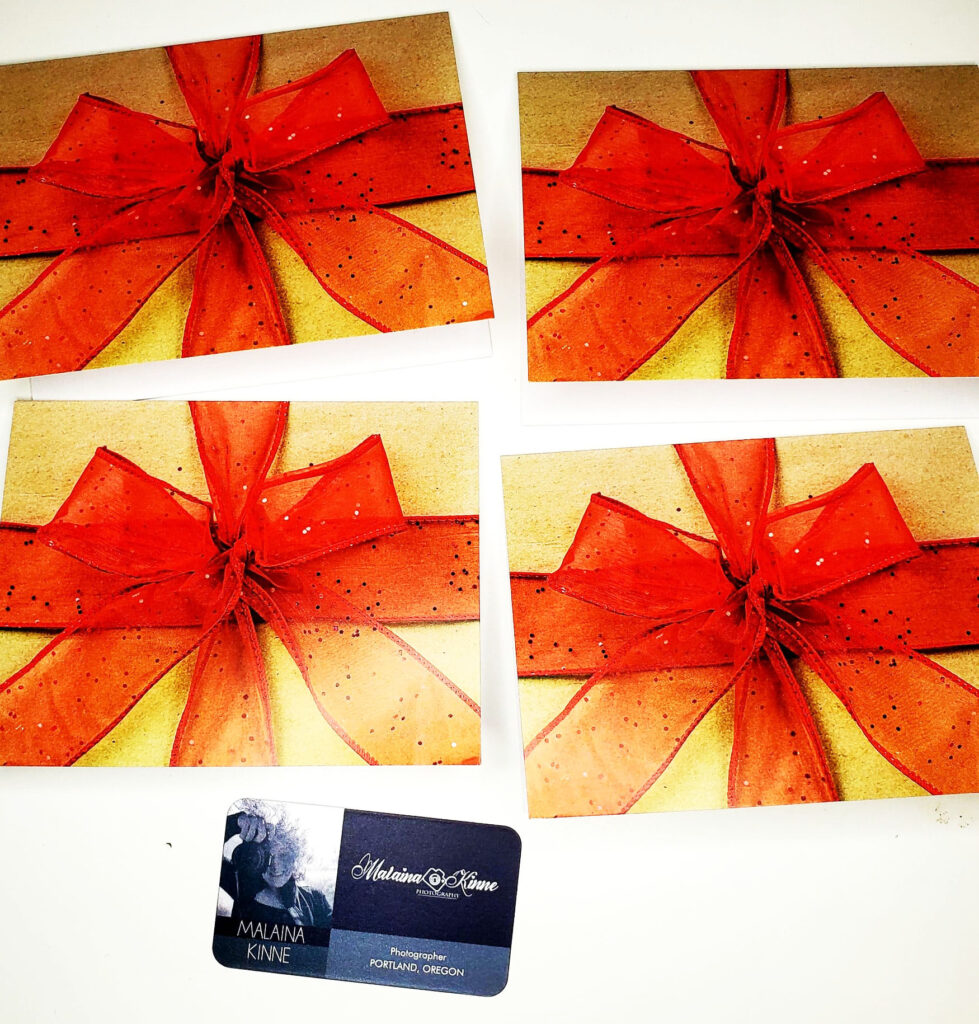 I cannot wait to send them out as our holiday cards this year and of course I will be keeping one for myself too.
Malaina not only has her beautiful photography displayed on notecards, but she also has calendars, bookmarks, and other print and accessories for sale on her website at Malaina Kinne.com
You can also follow Malaina and see all her beautiful work on her Instagram at Malaina Photography and also on her Facebook Page.
The 6th item on Clean Food Mama's Favorite Gifts for Women in 2020 comes from The Soap Jeannie.
Remember when I mentioned above that I had two favorite women-owned soap shops, well this is the other one.
Owner Jeannie makes all her handmade cold press artisan soaps from her home in rural Oregon.
Jeannie and I actually graduated from the same high school and I was introduced to her soaps by my mom who gave me a few of them as a gift a couple years ago.
Since then, I have been enjoying some of her beautiful soaps and love how each one of them smells amazing and they do not irritate my skin.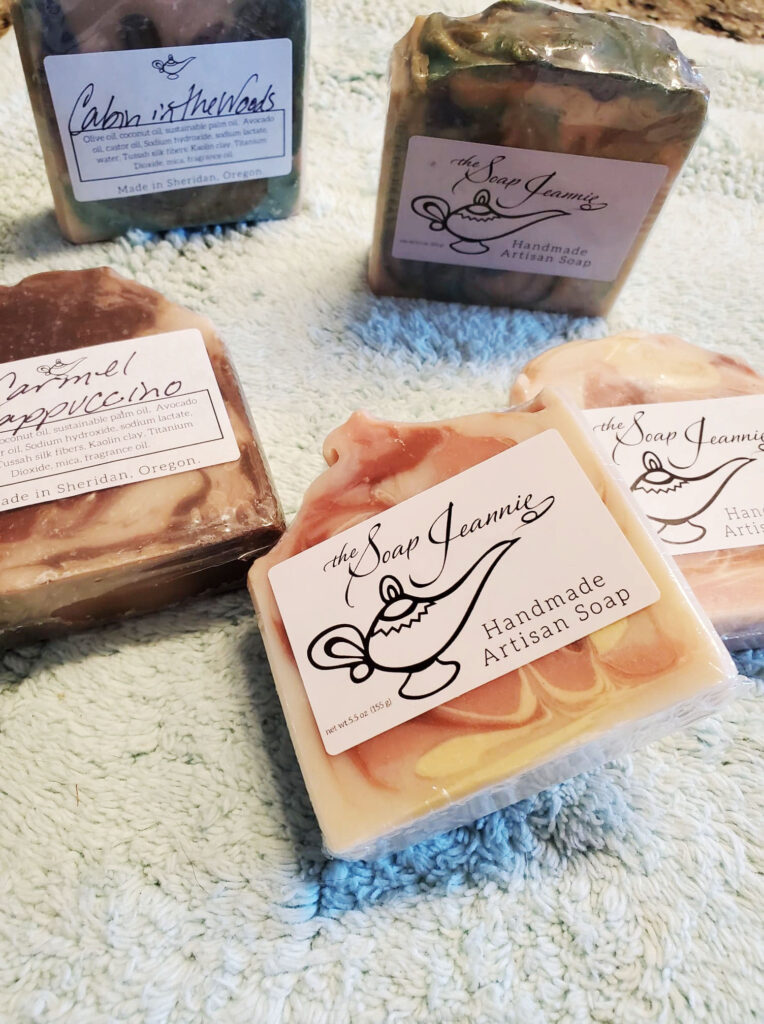 We have a wide variety of them in our house now, but if I had to pick one, I would pick her Autumn Equinox
With a blend of herbal grassy notes and cinnamon it the perfect addition to my morning routine.
You can get behind the scene videos of her soap making journey on both her Instagram page and on her Facebook Page The Soap Jeannie.
The next two Clean Food Mama Favorite Gifts for Women in 2020 comes from another mom-owned business that not only has inspiring clothing, mugs, and stickers, but also owner Ashley Schlaefli has some amazing great tips and resources to help moms to do a job or business that will allow them to work from home, on their own terms.
I was never a graphic t-shirt person before until I ordered my first graphic tee from Momlife and Money (MaM).
I ordered their Inspired Women Inspire Women T-shirt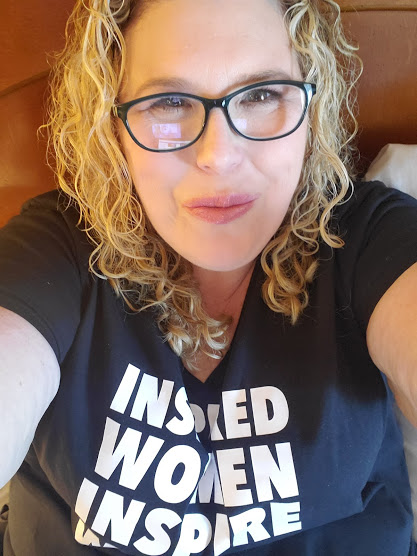 and then had to order their Inspired Women Inspire Sweatshirt since the winter months were coming.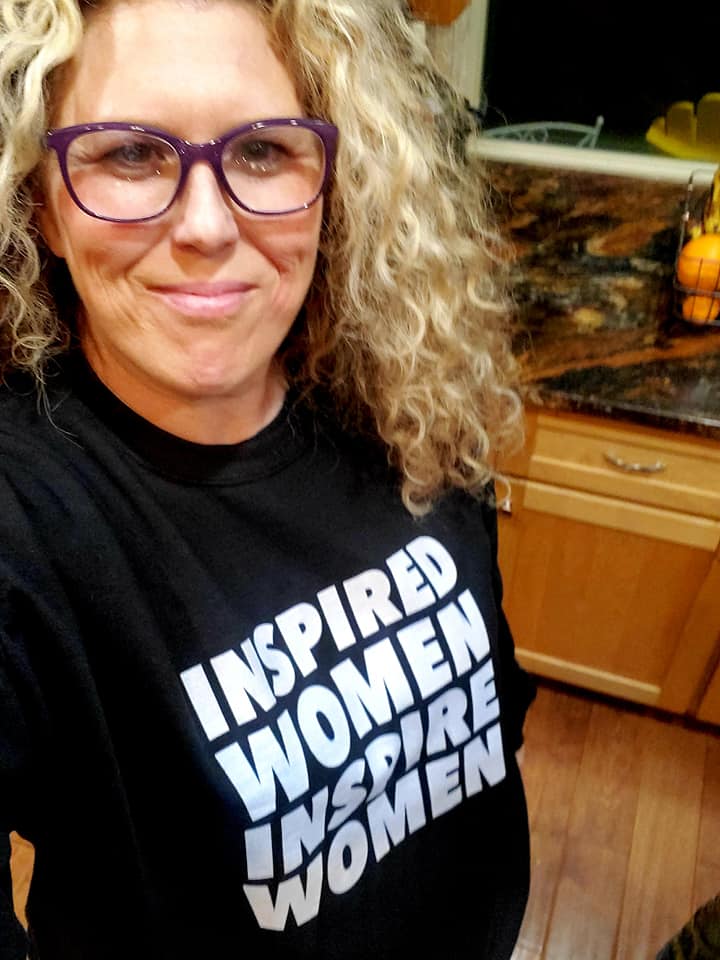 I have been so blessed to have some amazing women in my life who inspire me and these two pieces of clothing are just a reminder of how important they are to me in my life.
What I love about purchasing through the Momlife and Money shop is that every purchase you make they donate money their program that helps moms start a business.
Every month MaM gives away $250.00 to a mom in business that needs a little boost.
You can learn more about their program and if you would like to donate to help Ashley help more moms you can do so by going to https://momlifeandmoney.com/giveaway/.
You can get some of her amazing resources on her blog at Momlife and Money and on her Instagram Momlife and Money
As a food blogger who focuses on creating real food recipes, having access to fresh foods is vital to my family and business.
We live in the Pacific Northwest and so being able to grow our own clean food year-round in our new Tower Garden from Dish and Bliss has been a gamechanger.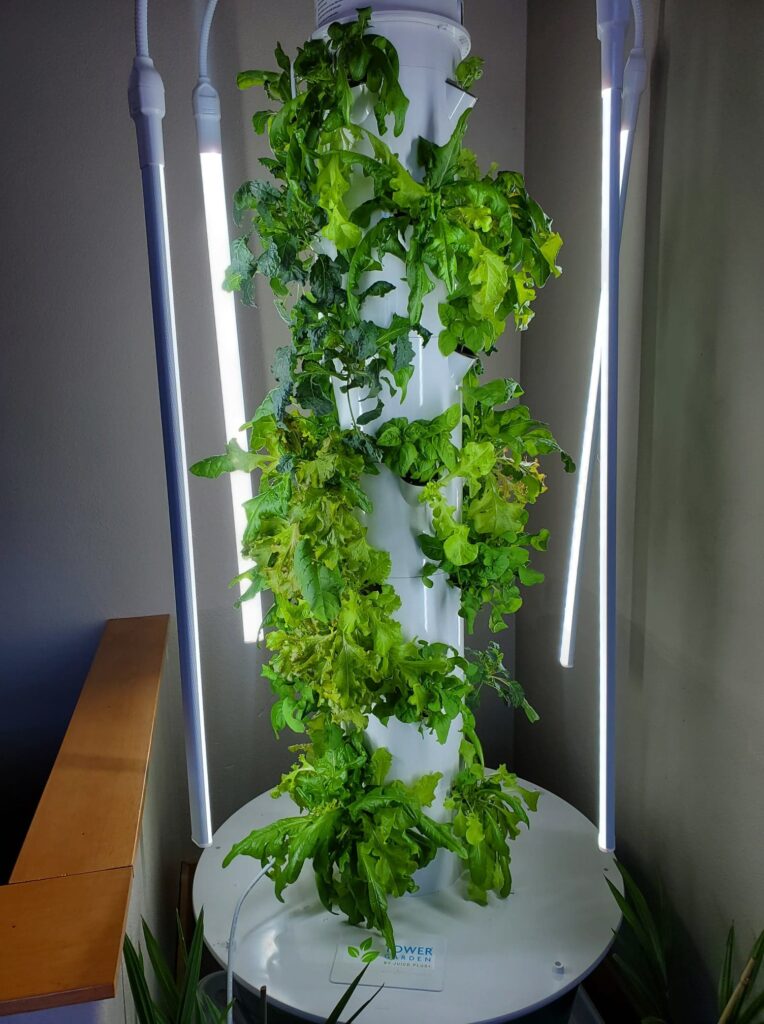 I cannot believe how fast the foods are growing and cannot wait until we harvest our bounty of kale, sweet basil, rainbow chard, and gourmet lettuce here in the next couple of weeks.
Dish and Bliss owner Jamie has been a great resource and is the queen of charcuterie boards. You can check out them and some other amazing dishes she shares on her Instagram Dish and Bliss .
My newest favorite boutique that is local to me, but also offers all their products online has some amazing clothes that are of high quality and believe that fashion is for Every BODY.
And they also support a lot of local women-owned businesses in their shop.
While I love so many of their products, my new CV Corduroy Shirt Dress comes in on top.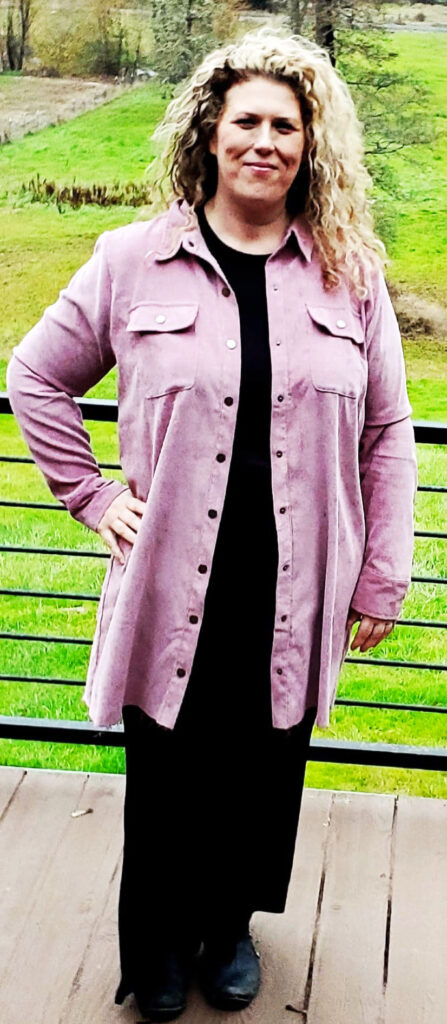 It is so soft and comfortable and although I have not worn it as a dress, it makes for a great finishing piece to my Inspired Women Inspire Women graphic t-shirt.
You can find this and lots of other great products on their website at Believe Boutique.
And join their Believe Boutique Social Club on Facebook for a Behind the scenes look, their favorite picks of the week, and access to their weekly LIVE sales every Wednesday at 8pm PST.
You can also follow them on their Instagram at Shop_Believe Boutique.
Number 11 on Clean Food Mama's Favorite Gifts for Women in 2020 comes from Penny Rey Johnson Portraits.
About 2 years ago, I received a framed photo of my beloved dog Zoe as a Christmas Gift that was a drawing from a photo of her taken the year prior.
It was hands down one of the best gifts I have ever received.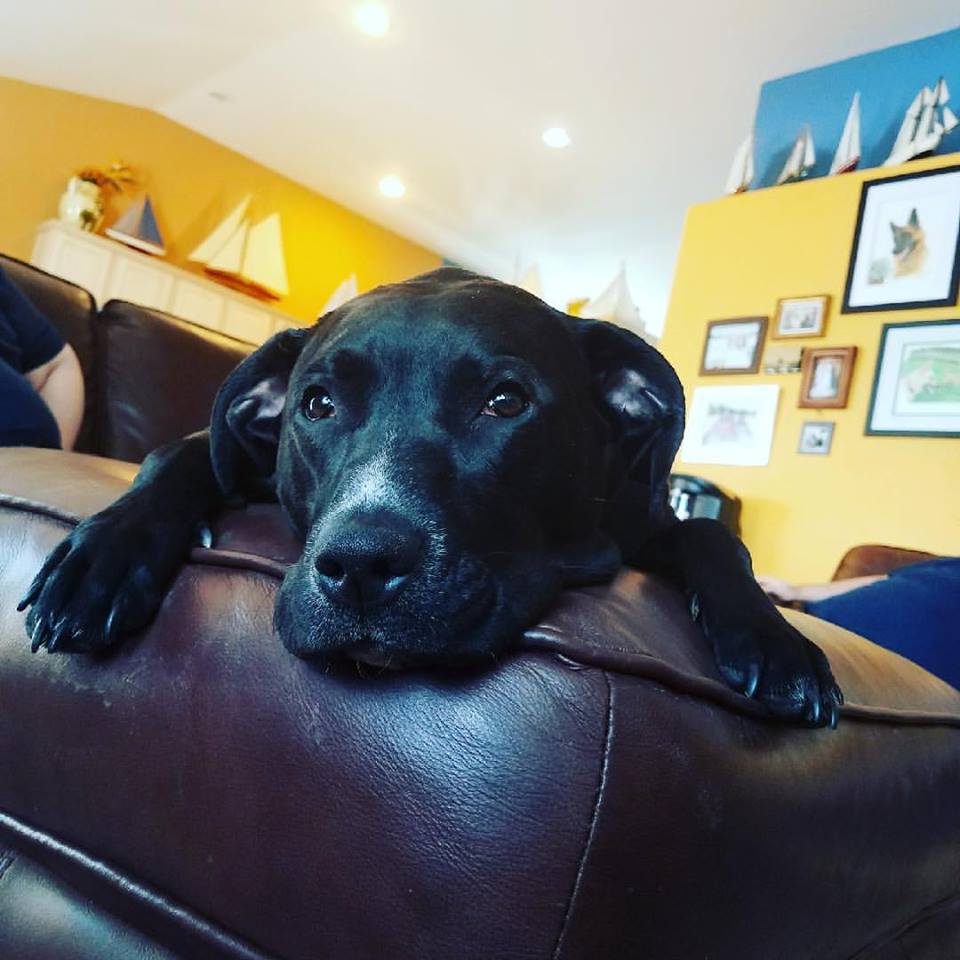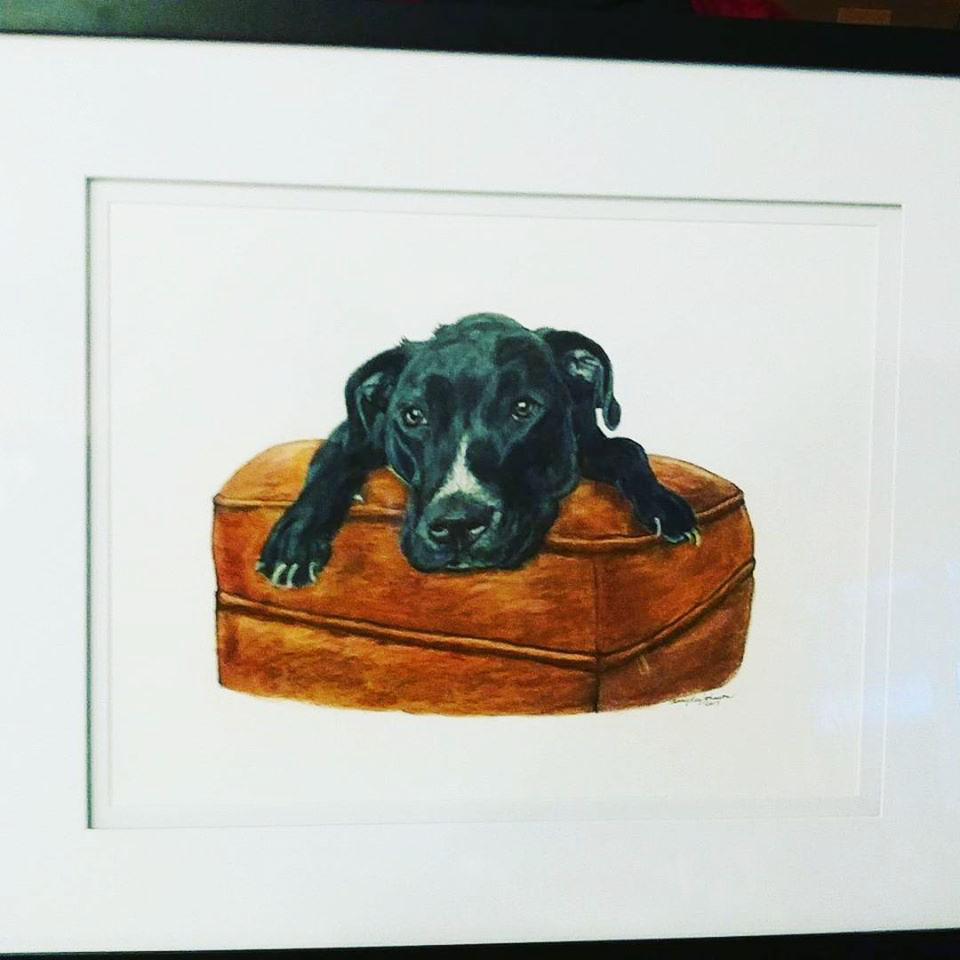 Penny has an amazing talent of taking a portrait of your pet and making them come to life in a drawing. She does not only capture your pet's beauty, but she has a gift of capturing their personality as well.
Her drawings make the perfect gift for you or that someone special on your list.
Follow Penny on her Instagram and get to see even more of her beautiful drawings and progression pictures at Penny Rey Johnson.
We could not complete Clean Food Mama's Favorite Gifts for Women in 2020 without adding one of my favorite cooking tools from Cooking with Jodi.
As a clean food blogger, I spend a lot of time in the kitchen creating recipes and some of my favorite products to use are Pampered Chef.
While we have a lot of great products from Jodi, one of my favorites is her Manual Food Processor.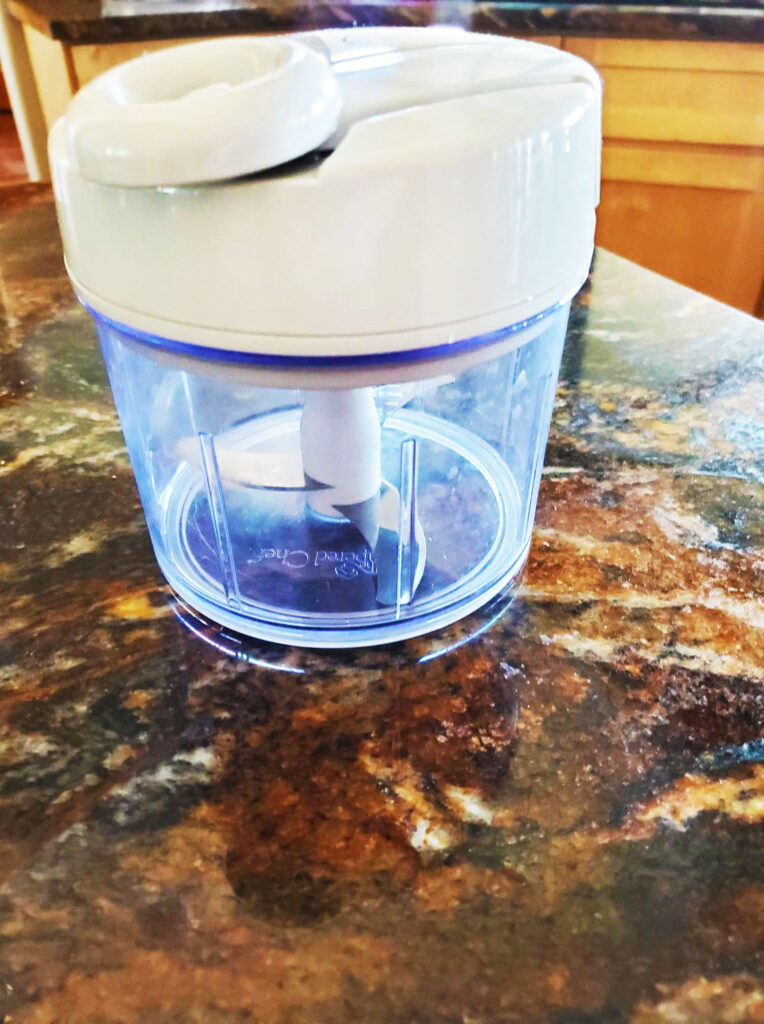 It has been instrumental in helping make some of our best salsas and Pico de Gallo's and I love that it is easy to use and is a great product that helps get the kids involved in helping in the kitchen.
You can find this and all her other great quality Pampered Chef products at Cooking with Jodi.
So there you have it. 12 of my favorite products that made this year's list of Clean Food Mama's Favorite Gifts for Women in 2020.
When I put together this list of Clean Food Mama's Favorite Gifts for Women in 2020 one of my goals was to showcase some of my favorite personal products as well as some of the products, we use here at Clean Food Mama.
But it was also to showcase some amazing women-owned businesses that are slaying it and have been an inspiration in my life and business.
Many of these women including Momlife and Money, Stacy Rice Norwex, 60 Square Feet Soap Shop, Believe Boutique, Pure Live Mama, Cooking with Jodi, Just Tumblin Through, Dish and Bliss, and Malaina Kinne Photography are a part of the MOB Nation.
No, not that MOB, but a community of Mom-owned businesses supporting one another.
Founded by Aria Leightly in 2012, The Mob Nation started out as a Free Facebook group to create a community of support for moms juggling business and motherhood.
Over the last few years, The MOB Directors have worked hard to provide a thriving community of mom-owned businesses and today the MOB Nation is a national organization, and has won several awards, and supports over 10,000 mom-owned businesses and growing.
In 2016 they added an Alliance to provide mom-owned business owners even more opportunities to grow their business through monthly educational MOB Talks, webinars, a national conference, and access to online networking events, as well as an online Business Directory.
Clean Food Mama is a proud supporter and member of this wonderful organization.
You can find Clean Food Mama's Favorite Gifts for Women in 2020 list of businesses and many other mom-owned businesses who have some wonderful gifts for 2020 and beyond at The MOB Nation Directory.
Please go show these women-owned businesses some love and I think you too will find that these 12 products not only make the perfect gift for the holiday season, they can also be the perfect gift for you or your mom, grandma, daughter, or friend any time of the year.
Happy Shopping.