This post contains affiliate links, and I will be compensated if you make a purchase after clicking on my links.
Making homemade Oat Flour is easier than you think. It only requires one ingredient and a high-speed blender or food processor.
I have to admit it took me a while to realize that oat flour was just ground up rolled oats. Yep! That's right, even a food blogger like myself learns something new every day.
Once I learned that making oat flour was so easy, I still found myself buying a package of Bobs Red Mill Oat Flour at the store a few weeks ago, because we were out of oats. The next week I went to Costco and got their large package of Quaker Oats. You know the one that comes with two large packages in it. Enough to make oat flour for days.
What actually brought me to make my first batch of oat flour was when I went to create our Carrot Cake Waffles earlier this week. Their main ingredient was oat flour and I though it was about time I made my own batch. According to my research you can store oat flour in an airtight container for about 3 months. It is not only a great way to save time not having to go to the store and buy it, it also is so much more economical than buying it pre-made.
Like I said, it is so easy and simple to make. Take your rolled oats and add them to a high-speed blender or food processor and blend on high for about a minute to a minute and a half, depending on how much you are trying to blend at a time. When I made the oat flour for our Carrot Cake Waffles, I blended 4 cups of rolled oats and it took about a minute to blend them in my Vitamix.
One thing I did notice 4 cups of rolled oats yielded about 4 cups of oat flour. So, I would say that it is pretty much equal parts rolled oats to oat flour.
Oats are a whole grain that is a great plant-based protein and a food that can be enjoyed on a plant-based diet. This gluten-free food has been shown to have many health benefits including helping lower blood sugar levels, aiding in weight loss, and helping reduce the risk of heart disease (Palsdottir, 2016).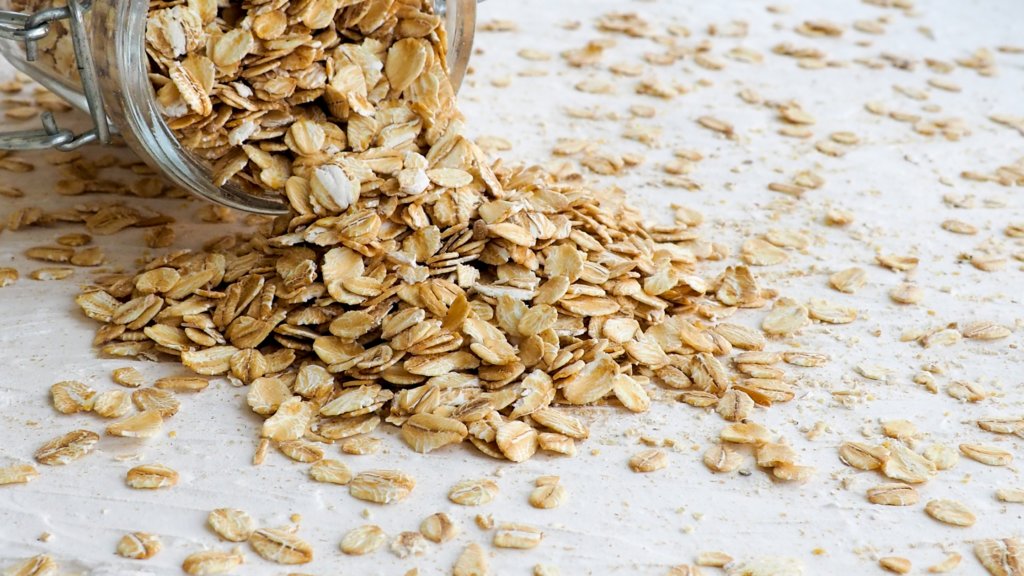 Oats are one of the most nutrient dense foods you can eat. 1/2 Cup of oats has 13 grams of protein and is full of fiber and vitamins including
Manganese
Phosphorus
Magnesium
Copper
Iron
Zinc
Folate
Vitamin B1 (thiamin
Vitamin B5
And 1/2 Cup of oats has about 303 calories, 5 grams of fat, 51 grams of carbs, 13 grams of protein, and 8 grams of fiber, making it a great addition to a plant-based diet.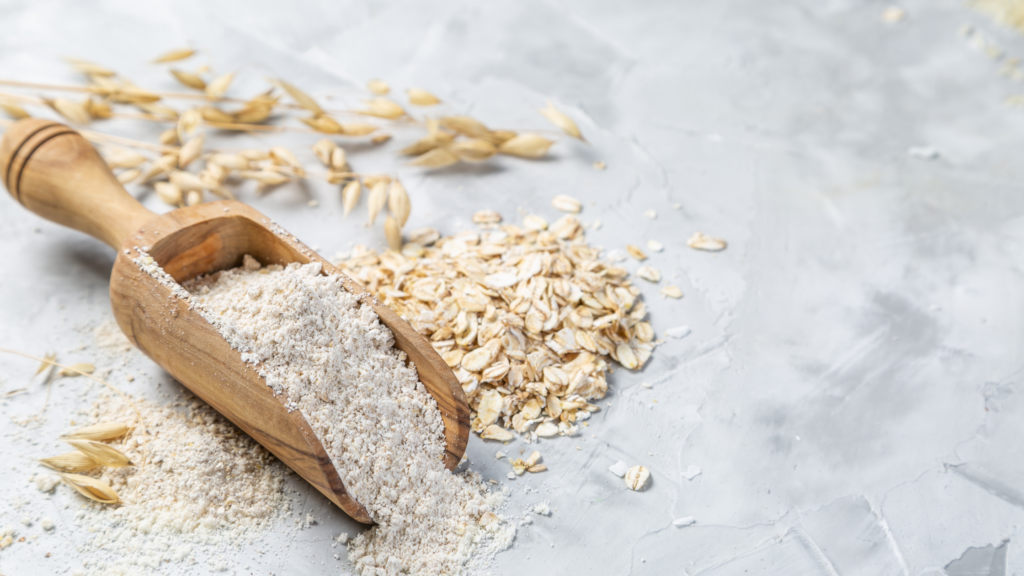 Homemade Oat Flour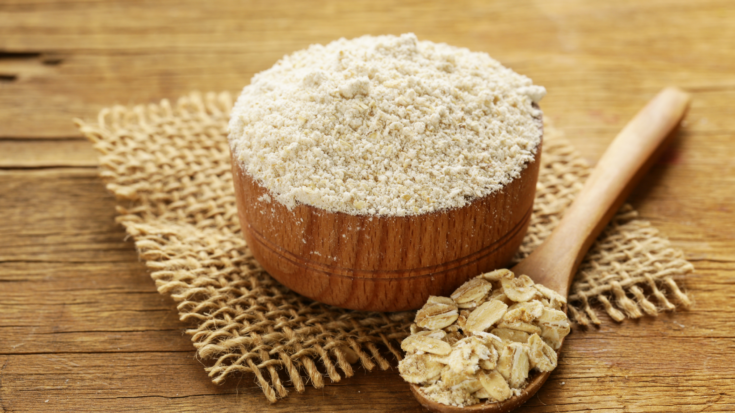 Homemade oat flour is a great source of plant-based protein and is simple and easy to make.
Ingredients
Rolled Oats-If you want to have gluten-free oat flour then you will want to make sure that you chose gluten-free rolled oats.  
Instructions
Take your rolled oats and add them to a high-speed blender or food processor and blend on high until all the oats are of a flour consistency. This will take about around a minute depending on how many rolled oats you add to the blender.
You can store any unused oat flour in an airtight container for up to 3 months.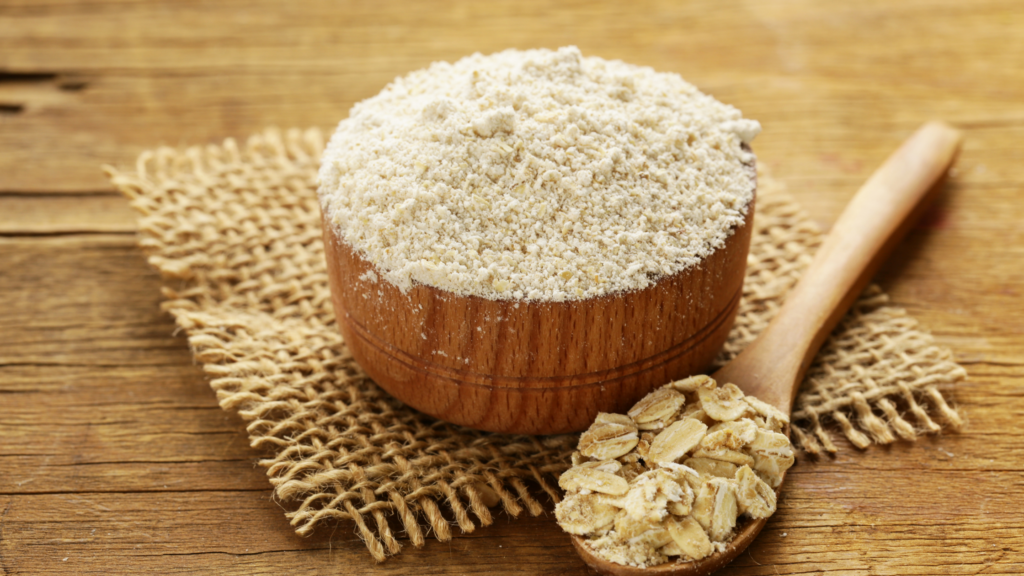 Here are some more plant-based recipes using oats that you might like:
Healthy Breakfast Banana Split Recipe
Enjoy!
References:
Palsdottir, H. (2016, July 19). 9 Health Benefits of Eating Oats and Oatmeal. Retrieved from Healthline.com website : https://www.healthline.com/nutrition/9-benefits-oats-oatmeal