I am not sure what took me so long to make my own vegetable broth. I mean who knew that something this simple could add such a great flavor to so many different dishes.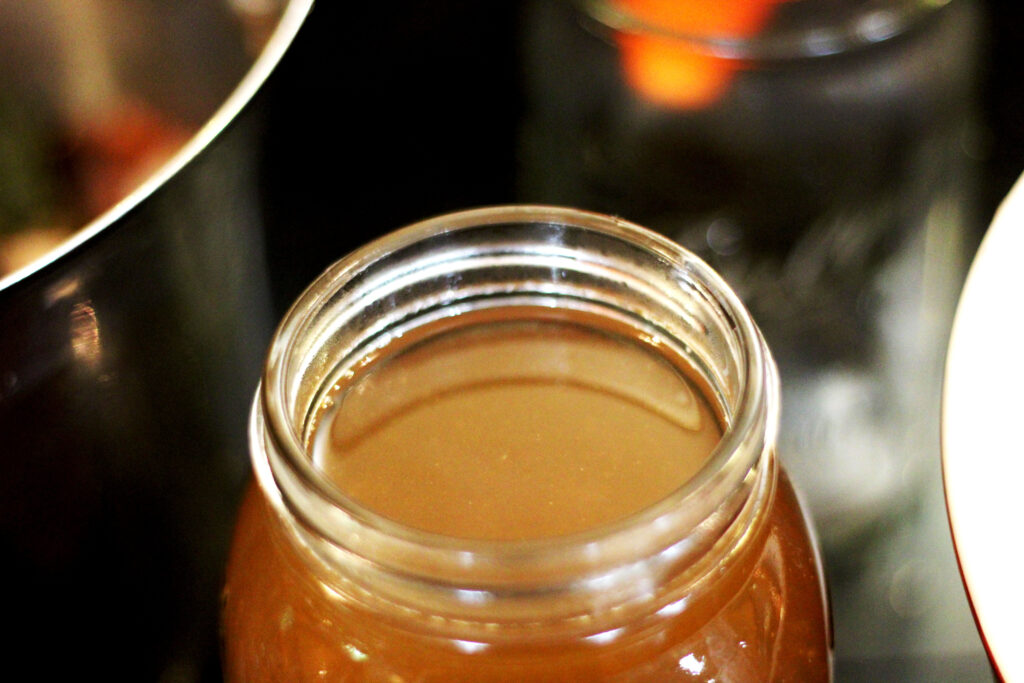 This post may contain affiliate links. See our Disclosure Policy for details.
There are so many different vegetable broth recipes out there, and you can change up your ingredients depending on what you have on hand at the time. I like to save my vegetable scraps in the freezer and use them in the broth. That way I can save money without buying additional veggies and use less waste in the process.
For this recipe, I knew I wanted to at least include:
Leeks
Onions
Carrots
Thyme
Tomatoes
Parsley
Garlic
Mushrooms
Celery
The additional ingredients were just to add a little more flavor to the recipe.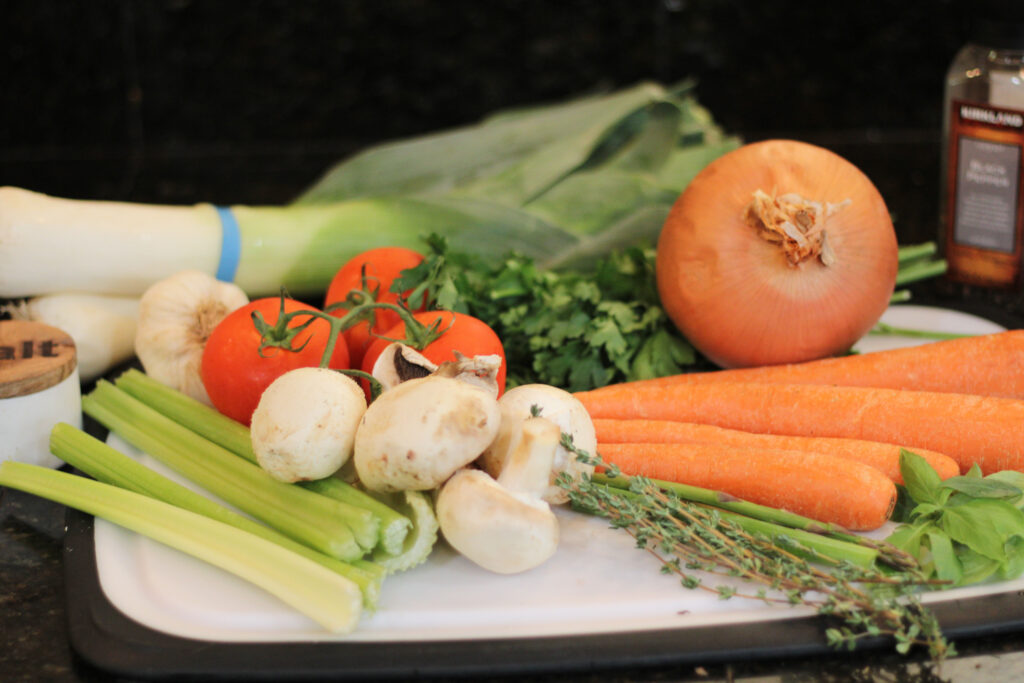 Since you are really just trying to get the flavors from the vegetables, you do not need to chop them up like you might do in a regular dish you making. I find that washing them first and then leaving on their peels and chopping them up just to fit in to the pan has worked out just fine.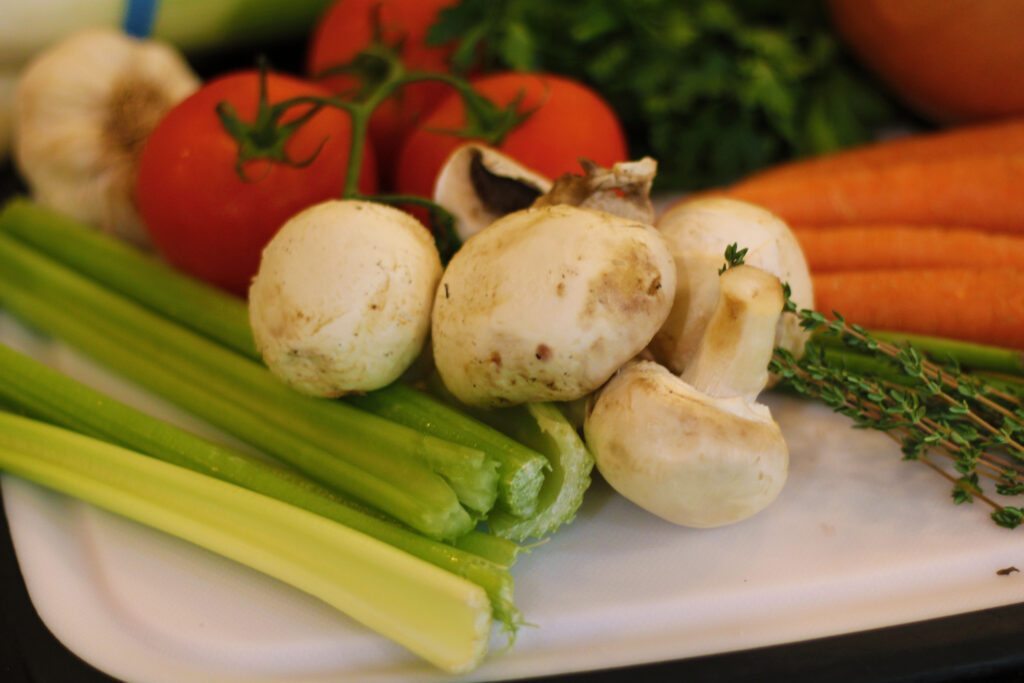 Once I got all the veggies prepared and placed in a large sauce pan, I then added enough water to just barely cover them. I then cooked them on high until they get a good boil. Time will depend on your stove's settings. I then reduce the heat to low, cover the saucepan and let simmer for an hour to an hour and a half.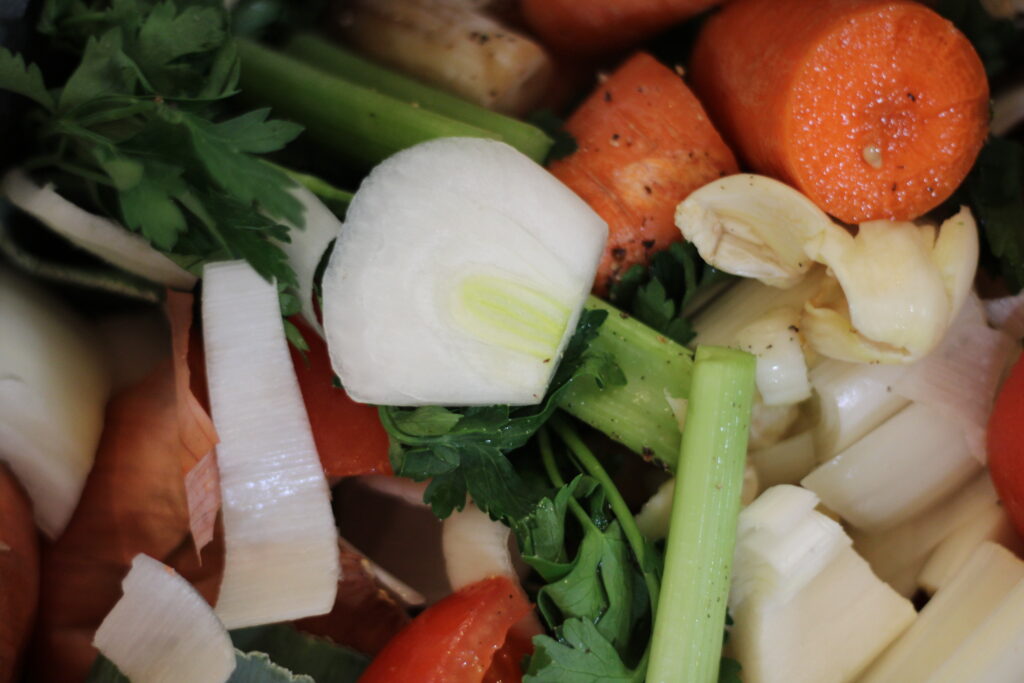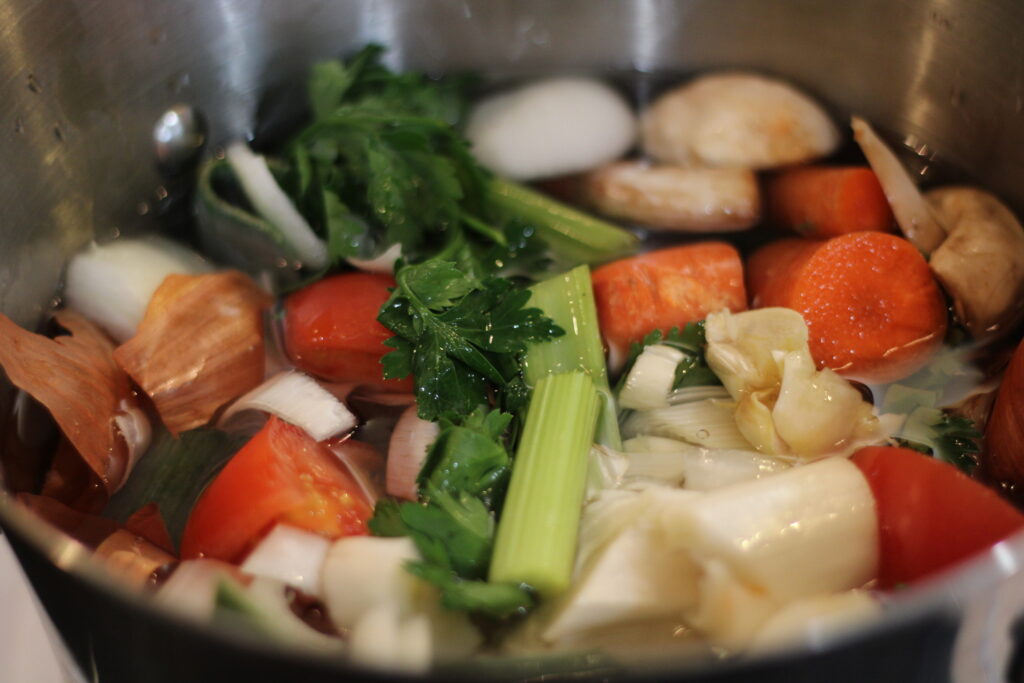 All I can tell you is that your kitchen will smell amazing at this point.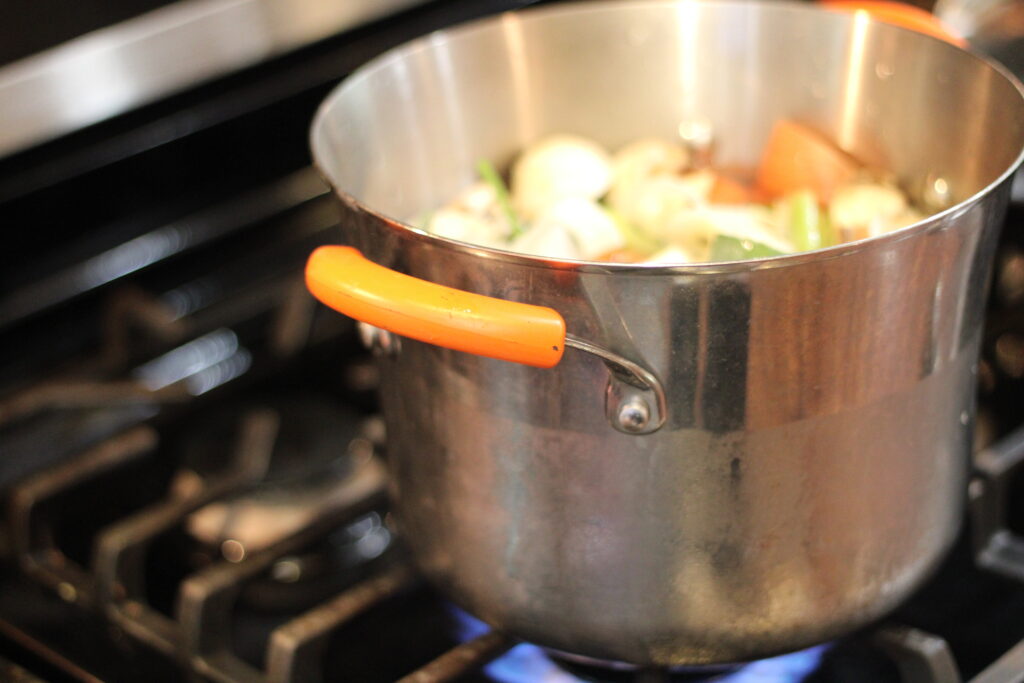 I then removed the pan from the heat and let it cool for about 15-20 minutes. I then poured the ingredients slowly through a strainer into a separate bowl.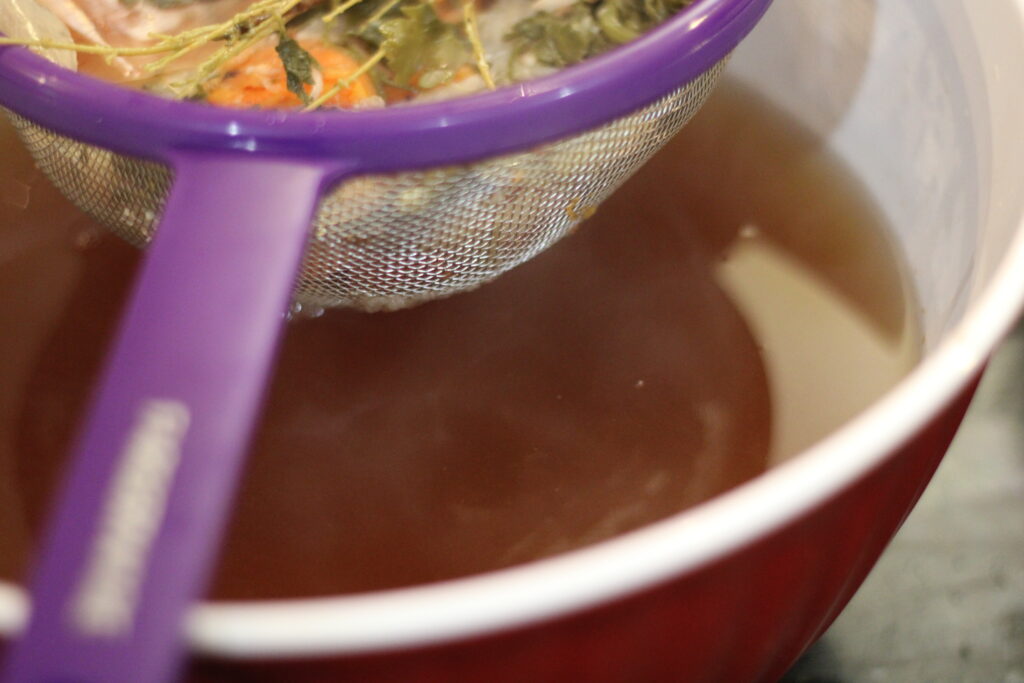 I prefer to do this step first that way I can remove any of the chunks of food that might fall in there before placing into a seal tight container. I also have found that scooping out the veggies and squeezing the excess water through the strainer has helped add flavor and make sure that I am getting all the goodness from the ingredients.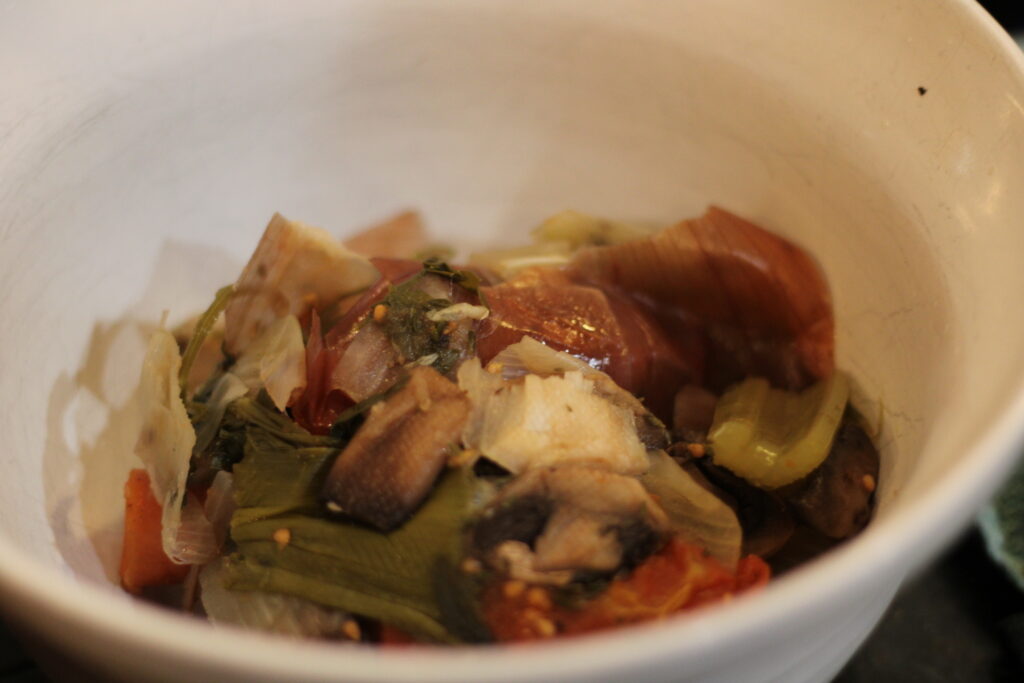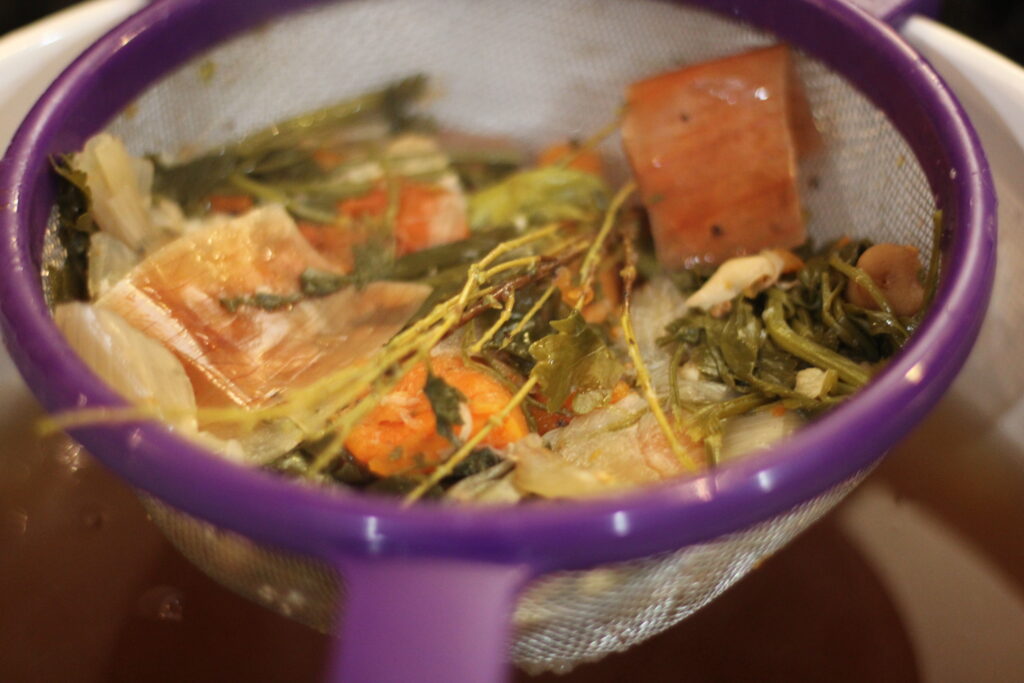 I usually store the broth in a Mason Jar. You can store them in the refrigerator for up to five days.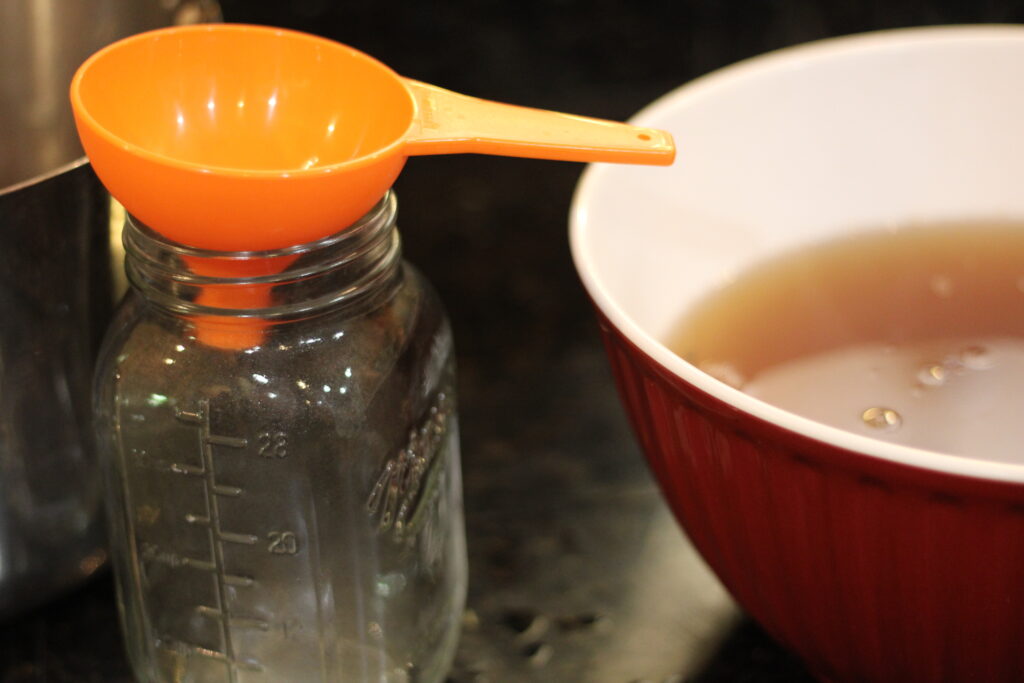 I put the remaining broth into ice cube trays and store them in the freezer to use at a later time. They make for an easy way to have broth on hand and make for a great serving size. I just take one or two of them out of the ice cube tray and add them to my frying pan.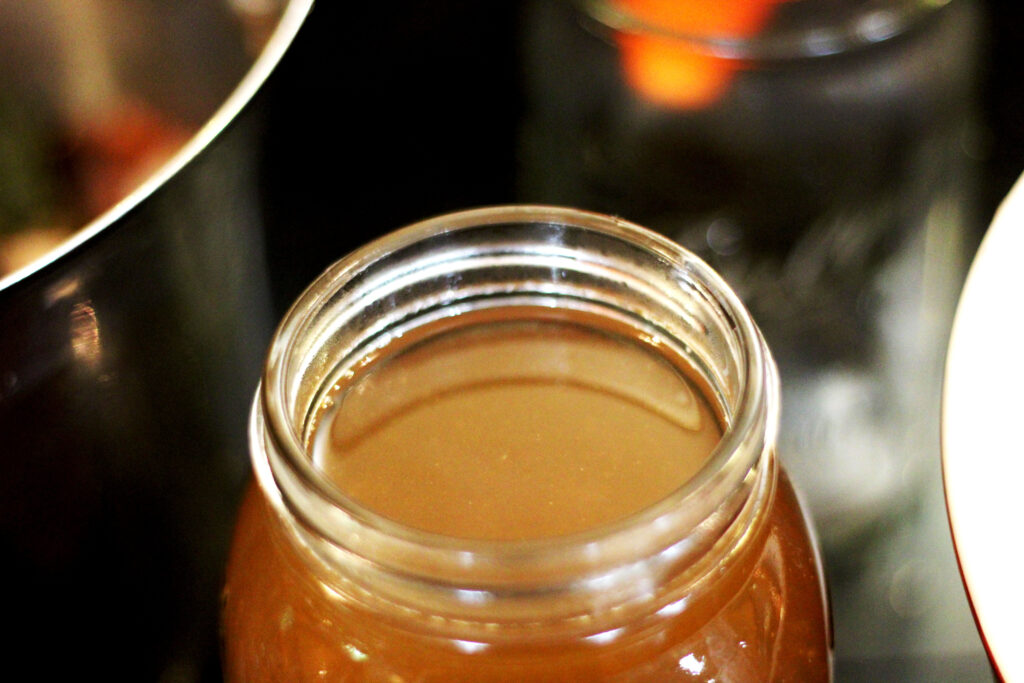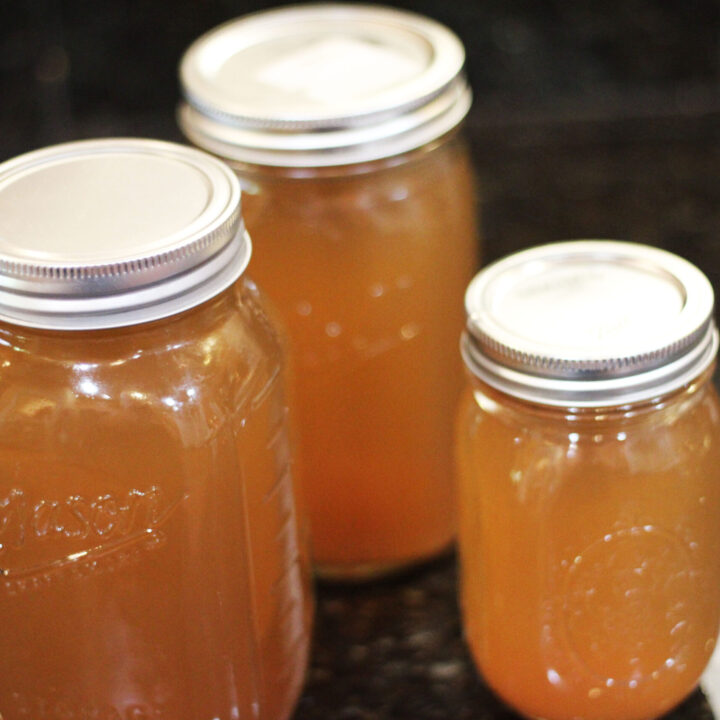 Homemade Vegetable Broth
Additional Time:
20 minutes
Total Time:
1 hour
30 minutes
This Homemade Vegetable Broth is plant-based and full of flavors including garlic, thyme, onions, leek, mushrooms and so much more.
Ingredients
1 Large Leek
1 Yellow Onion
4 White Mushrooms
4-5 Garlic Cloves, Peeled
2 Sprigs of Fresh Thyme
2-3 Roma Tomatoes
2 Large Carrots
3 Stalks of Celery
3-4 Fresh Bay Leaves
1 TSP Salt
1 TSP Black Pepper
10-12 Cups of Water Depending on size of pan)
Instructions
Place all the ingredients in a large sauce pan. Fill with water so that it barely covers the ingredients. Cook on high until you reach a boil.
Cover and reduce heat to simmer for about 1 hour to 1 ½ hours.
Remove from heat. Strain ingredients into a large bowl.
Squeeze out excess water from the ingredients through the strainer.
.Next use a funnel to place the liquid into a seal tight container such as a Mason Jar.
Let cool on the counter top before place in the refrigerator.
Store in the fridge for up to five days.
Store remaining amount in ice cube trays in the freezer for up to 3 months.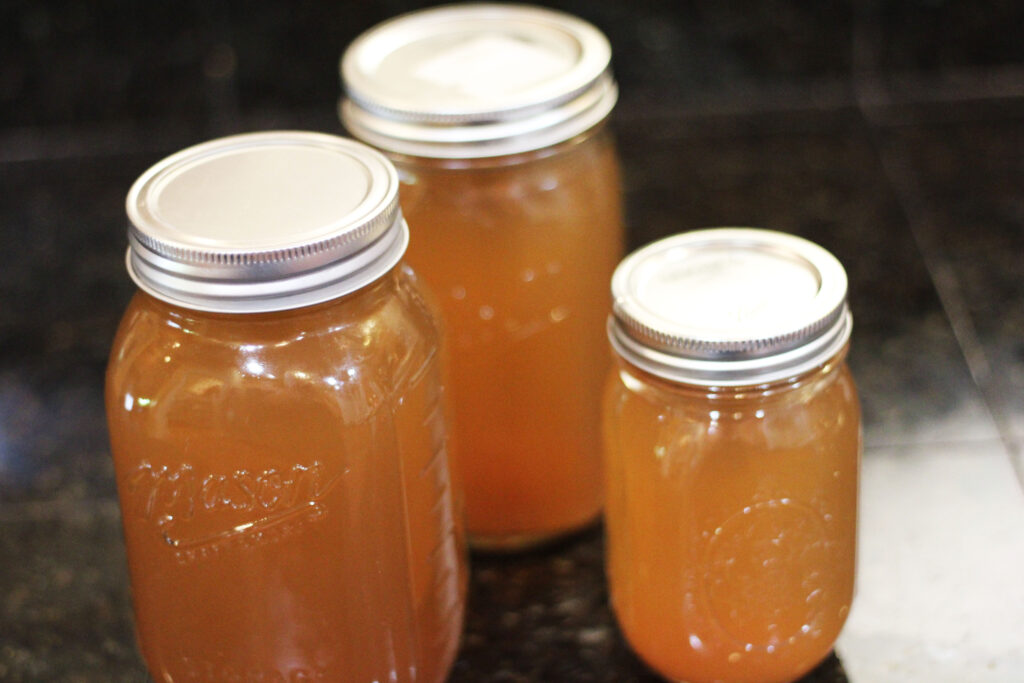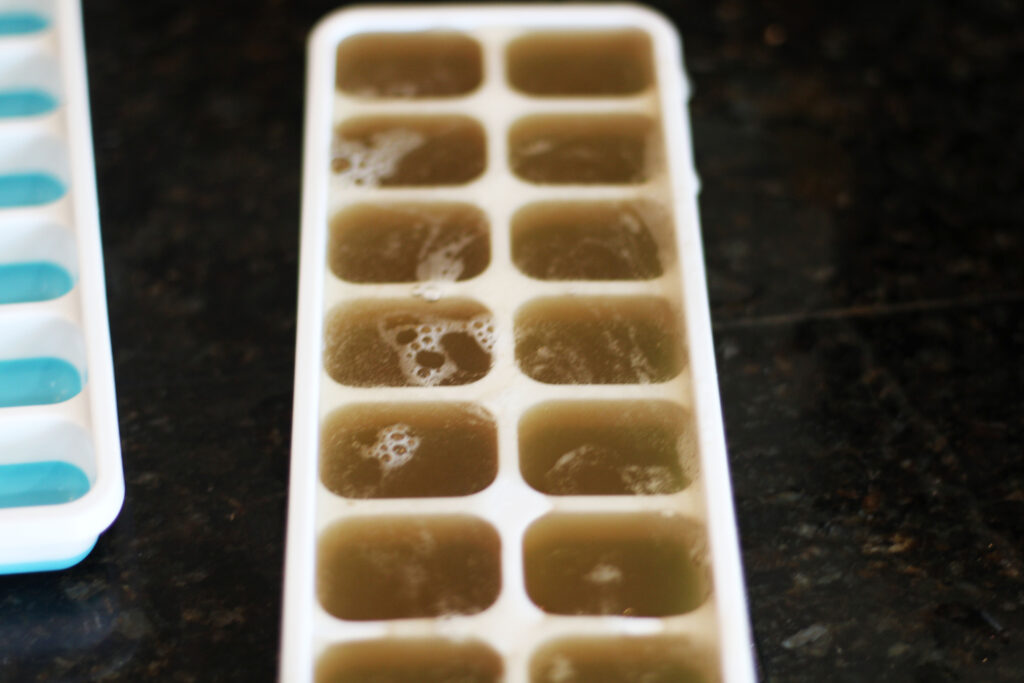 After making your own homemade vegetable broth you will not go back to store bought.
Enjoy!
This post contains affiliate links. As an Amazon Associate I earn from qualifying purchases. Click here to read my policy and more about affiliate links.
Here are some of the products used to make this recipe: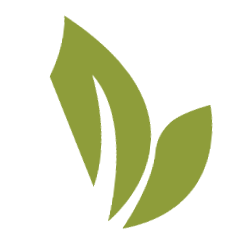 Stephanie Collazo, MS, CHC is the founder of Clean Food Mama, to help you get more plants into your diet. She shed 165 lbs by incorporating a whole foods plant-based diet and loves empowering other women to create healthy habits for themselves and their families.