This post contains affiliate links, and I will be compensated if you make a purchase after clicking on my links.
Every summer we embark on an annual family road trip to Arizona.  I know you are wondering who would actually chose to take two kids on over a three-thousand-mile trip every year?  Well, that would be my husband and I.  Sure, taking a plane might be easier and quicker, but that would take all the fun out of spending quality time together, listening to the kids ask "Are we there yet, right?" 
Even though we packed enough of the normal electronic devices to keep everyone from getting bored, you know the typical items such as a cell phone full of an Amazon Music Play List and a portable DVD player, I thought it would be fun to also change things up a bit.  About a week prior to our trip we spent an afternoon designing our own Annual Road Trip Binders.  You are never too old to play some family-fun games, right?
All I can say is, those road trip binders were one of the best decisions, I made that year.  Who would have thought that we would have so much fun playing road trip bingo and who can find all 50 states license plates together?  It brought back all those memories of playing slug-bug when I was a kid.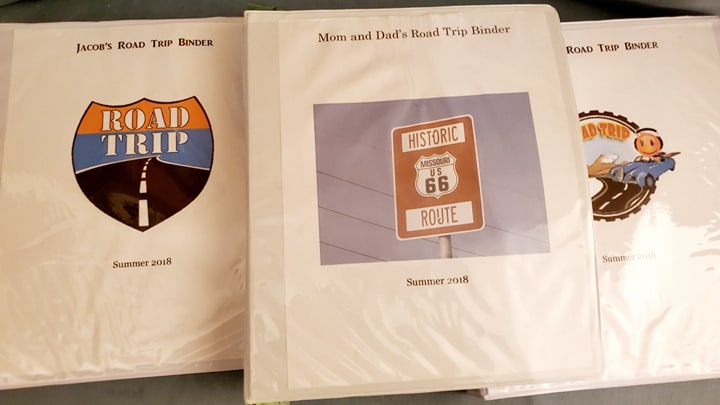 There are so many different ways to design them, here is a list of what we used to put together our Annual Road Trip Binders:
3-Ring Binder ( I chose one that had a pocket on the front so we could design our own unique binders). Here is a link to the ones I purchased.
Pencil Pouch
Ruler
Pencils, sharpened
Pens
Glue Stick
Sharpener
Pens
Highlighter
Mini Dry Erase Board. Here is a link to the ones I purchased.
In addition to the above list. We added some Free Printables that I found online.
Mad Libs ® Vacations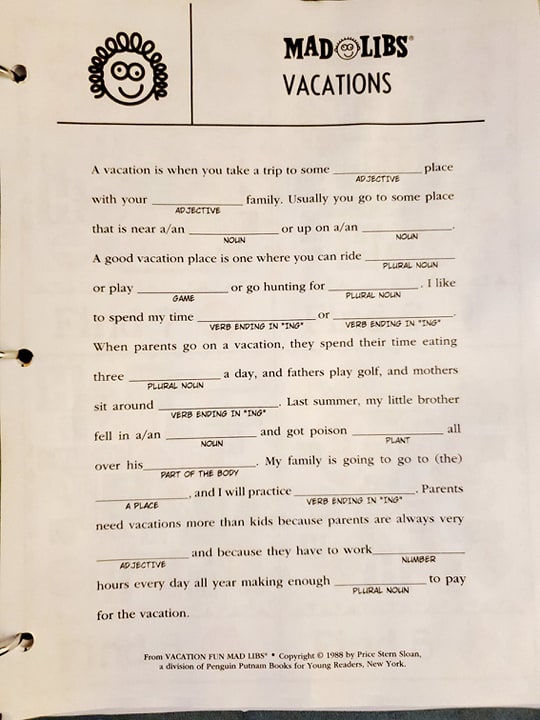 Download the PDF at: http://www.madlibs.com/content/uploads/2016/04/VacationFun_ML_2009_pg15.pdf
Road Trip Bingo
You can find the Free Printable on Artsy Fartsy Mama's Website at: https://www.artsyfartsymama.com/
Arizona Fun Page by Education.com
Download the Free Printable at: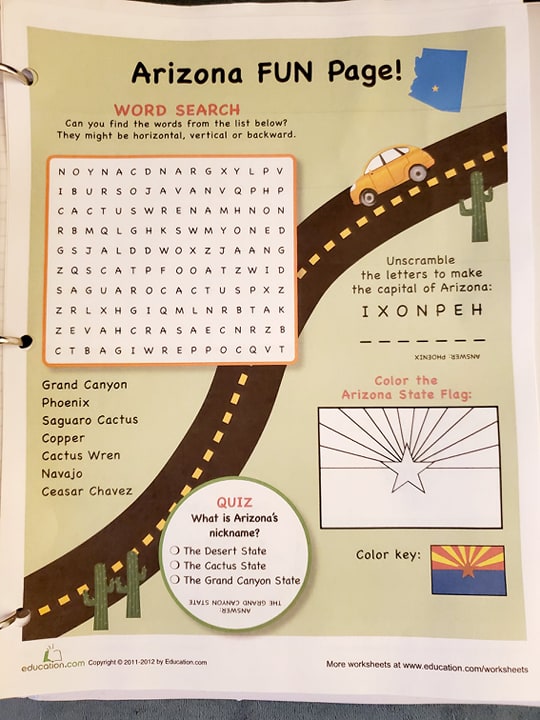 State Search 3 by Education.com
You can find the Free Printable at:
License Place Finder by Education.com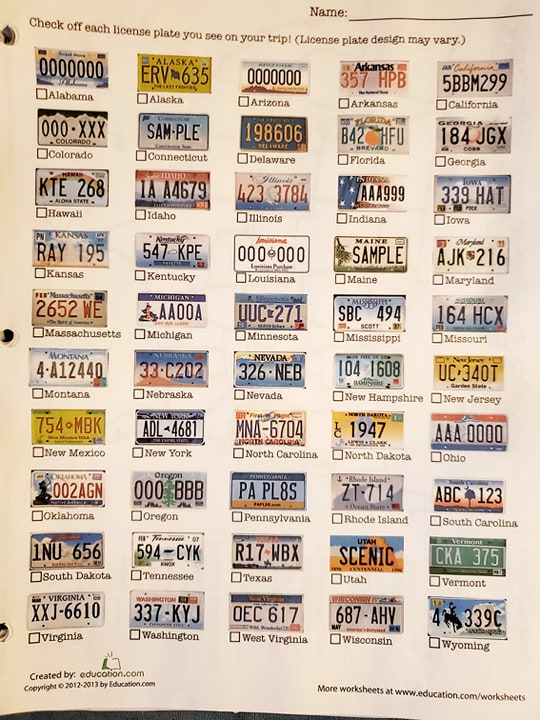 Download the Free Printable at:
These are just a few of the Printables that I used to make our Road Trip Binders. You can find more Free Road Trip Printables at:
https://www.education.com/worksheets/road+trip/
After 3000 miles later and about fifteen days later, I can tell you even though we each had our own meltdown, and there were times my husband and I looked at each other and wondered what were we thinking, these road trips have been some of the best time our family has spent together. They must have been so much fun, our boys keep asking when our next road trip will be. They already have the places in mind they want to stop at and are busy adding more songs to their playlists.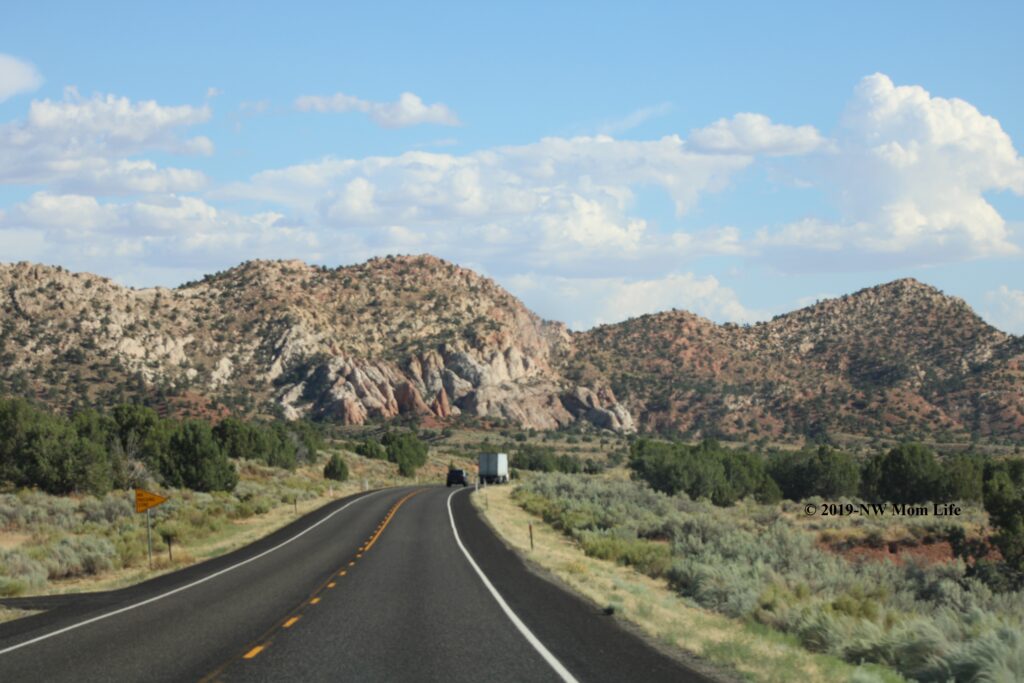 I hope that you enjoy putting together your road trip binders and can have just as much fun as we did completing the worksheets and making memories on your next road trip.