This post contains affiliate links, and I will be compensated if you make a purchase after clicking on my links.
Are you like me and have been buying hard boiled eggs from a grocery store because of how difficult it is to get the peel off without ripping the egg?
Yep, that is me. I resorted to buying hard boiled eggs by the dozen until I made a batch in my Instant Pot. It is definitely a game changer and one of the easiest and quickest ways I know of getting perfectly peeled eggs every time.
To make hard-boiled eggs in the Instant Pot, all you will need is:
An Instant Pot
Eggs
1 Cup of Water
Add 1 Cup of water to your Instant Pot
Add eggs to your Instant Pot Stainless Steel Insert
Cook on high for 5 minutes. You might have to manually set the timer.
Release the pressure (Be careful to use a tool so you do not burn yourself)
Let the eggs sit another 5 minutes inside the Instant Pot
Remove the eggs from your Instant Pot (Using safety precautions as they might still be a little hot. I usually use a Spoon Strainer).
Place them in an ice bath for another 5 minutes
Remove and peel.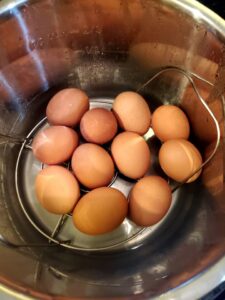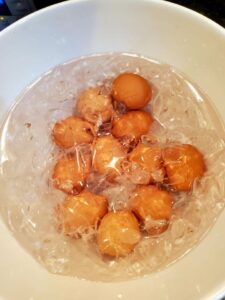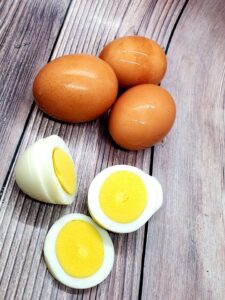 Perfect eggs every time. See I told you it was a game changer.
The Instant Pot has made making hard boiled eggs so easy and simple for my family that we no longer have to buy them at the grocery store and can enjoy them for breakfast with some salt and pepper or as a snack. And even better we do not have to wait for holidays in order to enjoy our Clean Eating Deviled Egg Recipe, which you can find a link here.
If you do not have an Instant Pot I have created a link to the one that I purchased below.
Happy Cooking!
This post contains affiliate links. As an Amazon Associate I earn from qualifying purchases. Click here to read my policy and more about affiliate links.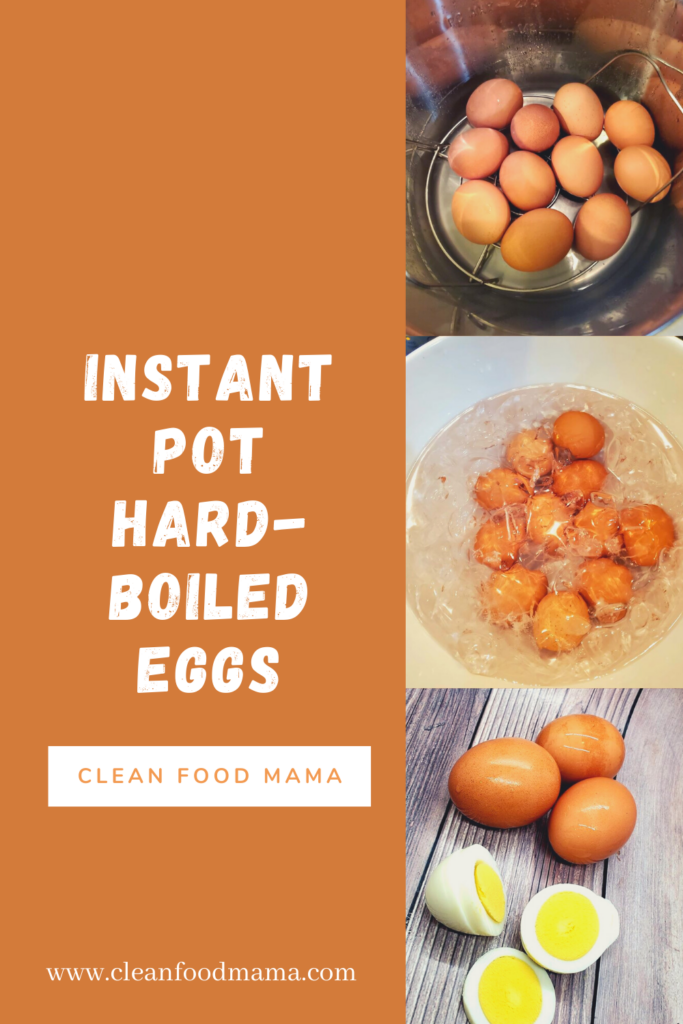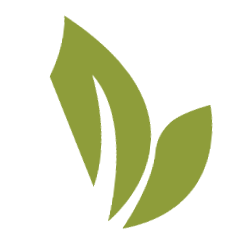 Stephanie is the founder of Clean Food Mama, a blog about a health journey, weight loss and getting more plants into your diet. She discusses her health journey and empowering others to do the same. She shed 125 lbs by incorporating a whole foods plant based diet. Click here to learn more about plant based foods.