This post contains affiliate links, and I will be compensated if you make a purchase after clicking on my links.
This past week, I have been trying to get more creative in the kitchen. It seems though that this week's menu has been jam packed full of Baked and Sheet Pan dishes including Sheet Pan Nachos, Zucchini Spaghetti Bake, and this Sausage and Spinach Bake. I think it is no secret that I love a good baked dish. They are simple and great for busy moms that want to provide their kids with a nutritious meal without having to spend a lot of time cleaning up.
Besides a couple mixing bowls this dish can be baked in one pan. I do prefer to cook my spinach in a frying pan for a few minutes before adding It to the mixture, but that is an extra step I take, but not required to enjoy this delicious meal.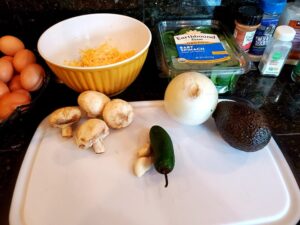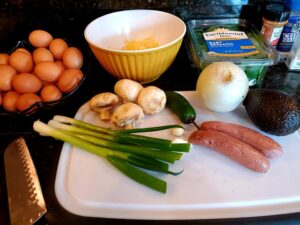 I begin by cutting up the sausage. We use Applegate Sausage because it does not have any nitrates and I trust their ingredients. This recipe in particular was made using their Chicken and Apple Sausage. Another brand of sausage that I prefer is Aidelle's. They also have variety of sausages that also nitrate free which is very important to to me and my family.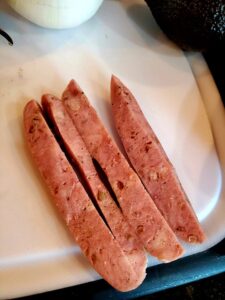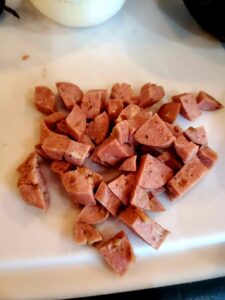 Then I cut up all the veggies and set them aside.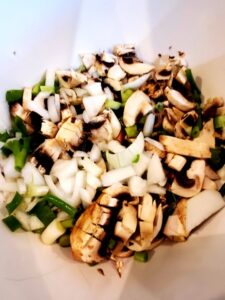 I then grated some pepper Jack and cheddar cheese and set that aside in a small bowl.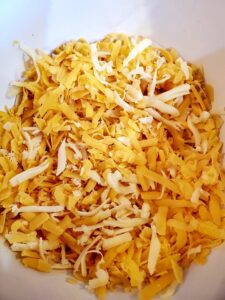 In a large mixing bowl, I scrambled 12 organic pasture raised eggs, and added in the spices and herbs, and then mix in the chopped-up veggies.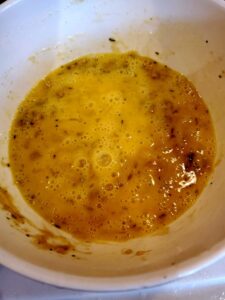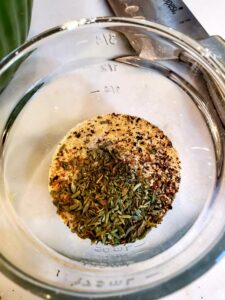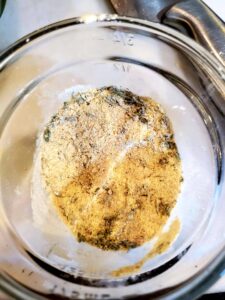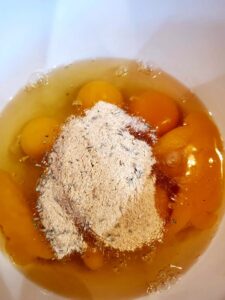 At this time, I add in the spinach that I just got done cooking in the frying pan for about 5-7 minutes.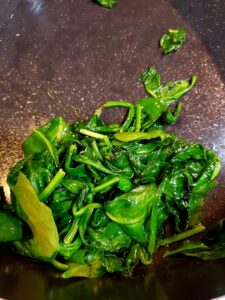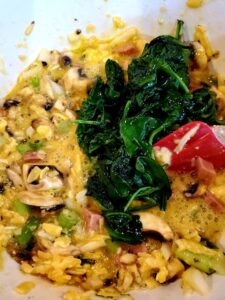 Then I mix together all the ingredients in a mixing bowl and add it to a baking pan.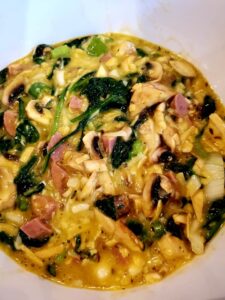 I prefer a 9×12 pan for this recipe, but ours was currently being used and so I added the mixture to two smaller baking pans.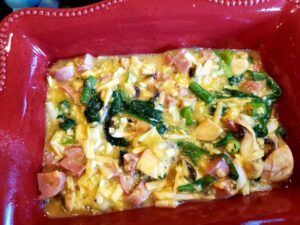 I
Yield: 4 Servings
Sausage and Spinach Bake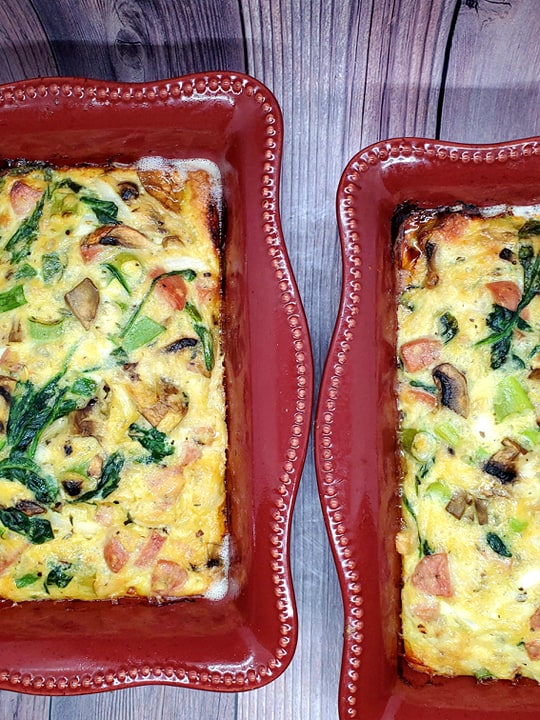 This Sausage and Spinach Bake is a quick and easy bake that the whole family will love.
Ingredients
12 Organic Cage Free Eggs  
2 Organic Sausage, diced
4 Mushrooms, diced
1 TSP Avocado or Extra Virgin Olive Oil
2 Garlic Cloves, diced
2 Cups of Baby Spinach
½ White Onion, diced
2 Green Onions, diced
2 TBSP Onion Powder
2 TBSP Garlic Powder
1 TSP Sea Salt
1 TSP Black Pepper
¼ TSP Cayenne Pepper
1 TBSP Dried Thyme
2 Cups of Cheese, shredded
½ Jalapeno, sliced
1 Avocado, peeled, sliced
Instructions
Preheat the oven to 375 degrees.
Cut up the sausage and veggies and set aside. In a small mixing bowl, shred the cheese and set aside.
In a frying pan add in oil and spinach and
cook on medium heat for about 5-7 minutes.
In a Large mixing bowl scramble the eggs, then
add in all the spices and thyme, mix together well. Add in the chopped sausage, veggies, and cooked spinach, and mix together well.
Place the mixture in a large baking dish
(9x12). Add the shredded cheese to the top
Bake in the pre-heated oven for 25-30 minutes.
Remove from the oven and let cool for a few
minutes. Top with sliced avocados and serve!
then placed them in the oven and baked them for approximately 25-30 minutes and served.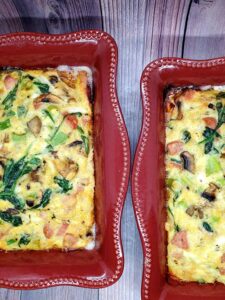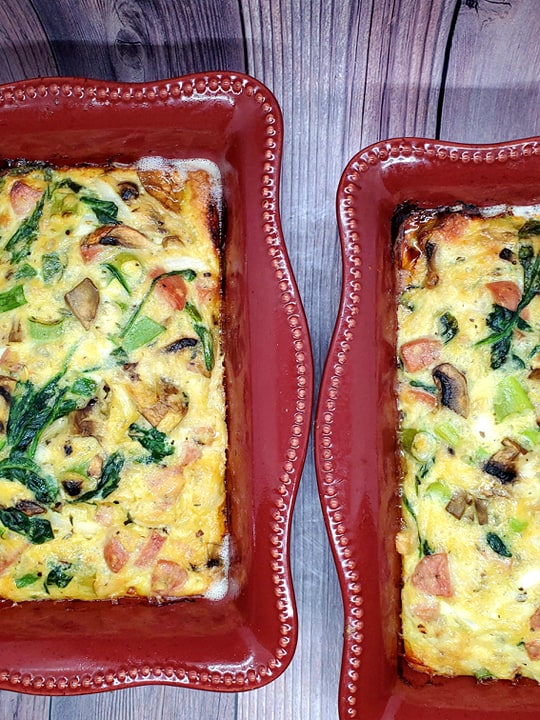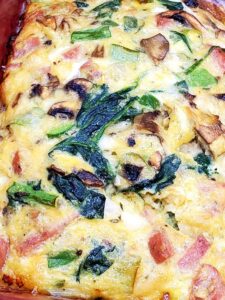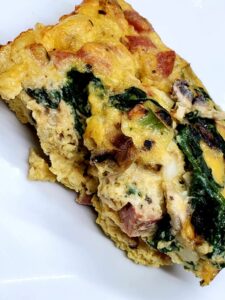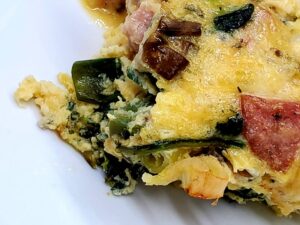 You can add sliced avocados to the top and serve alongside some roasted potatoes or simply alone.
I hope that you enjoy this dish. I know it has become one of my family's favorites and definitely one of my favorite dishes to make.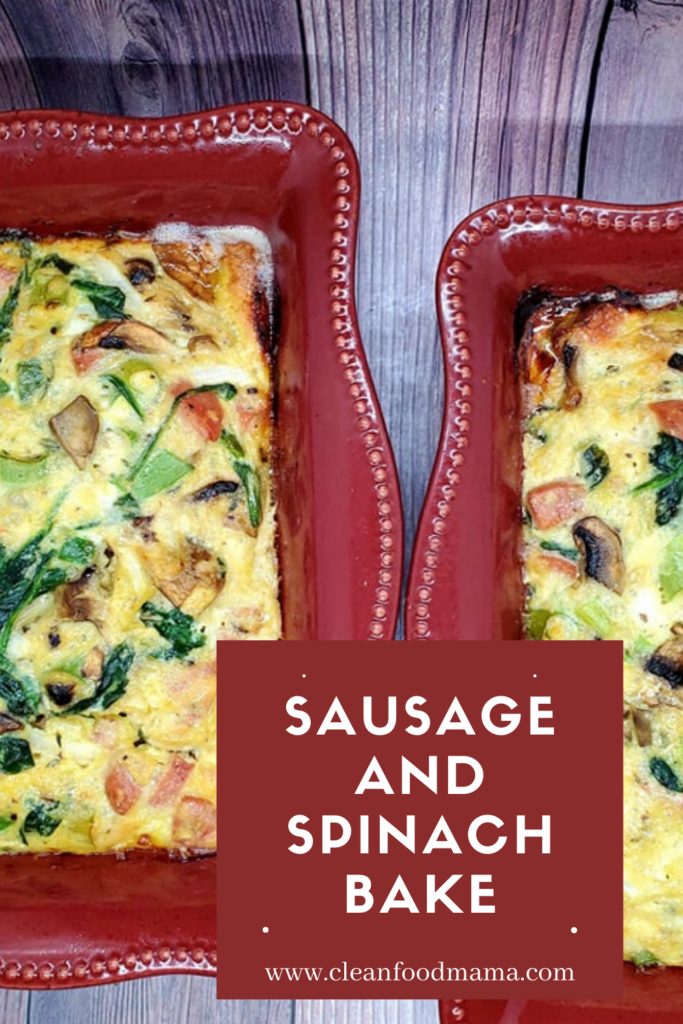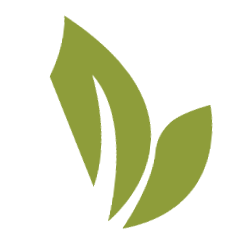 Stephanie is the founder of Clean Food Mama, a blog about a health journey, weight loss and getting more plants into your diet. She discusses her health journey and empowering others to do the same. She shed 125 lbs by incorporating a whole foods plant based diet. Click here to learn more about plant based foods.