About the Blog
One of the first things my family and friends will tell you about me is that I love to spend time in the kitchen designing clean eating recipes. That has not always been the case though. In the spring of 2013 after my youngest son had his first seizure and a couple other medical issues, I started researching what I could do for my family that would not only help us learn about how to improve our eating habits, but also help us better understand how we could use food to improve our health.
Over the past six years, I have found that my passion is creating and cooking clean eating meals for my family and friends. I went from being a mom that disliked cooking to one that gets excited about creating my own clean eating recipes. My goal is to share with you that you can make your favorite meal using all clean ingredients that your family will love.
I look forward to sharing my recipes with you and hope that I help inspire your next family meal.
About the Blogger
Hi! I'm Stephanie, and I'm the creator of Clean Food Mama.  I have not always loved being in the kitchen, but that all changed in 2013 when my youngest son was diagnosed with Epilepsy.  The recipes you will find here offer clean ingredients and are made from whole or non-processed foods — just like I make in my own kitchen.
This is my best furry friend (BFF) and office co-worker, Zoe pictured below.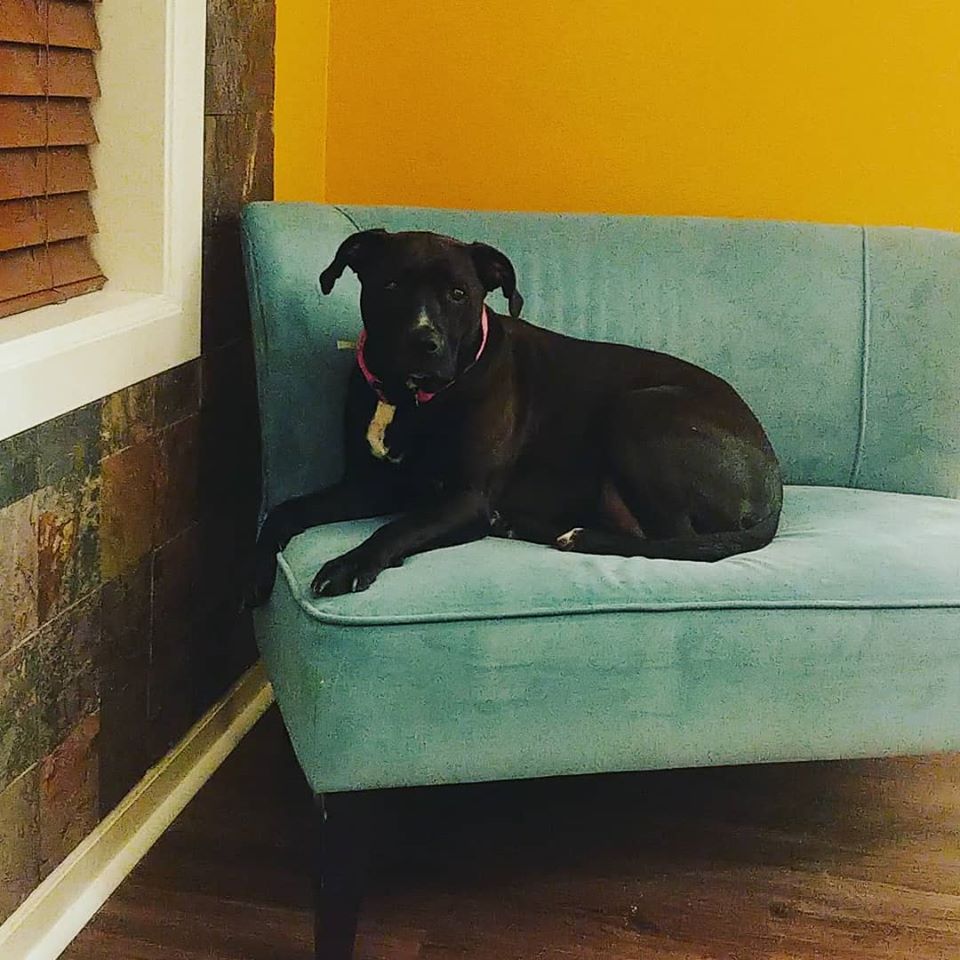 When I am not spending time designing and cooking delicious recipes in the kitchen, I enjoy painting, volunteering in my community, and spending time with my family.