DISCLOSURE: THIS POST MAY CONTAIN AFFILIATE LINKS, MEANING I GET A COMMISSION IF YOU DECIDE TO MAKE A PURCHASE THROUGH MY LINKS, AT NO COST TO YOU.
Season 1, Episode 4 of the Empowered Wellness Talks with Michelle Bart, President and Co-Founder of National Women's Coalition Against Violence & Exploitation (NWCAVE).
Episode Summary
The Human Component of a Health Journey .
Episode Notes
Join Stephanie as she sits down and talks with NW CAVE President & co-founder Michelle Bart.
Michelle shares her own personal health journey and struggles and the path that led her to helping create an award-winning non-profit.
About Empowered Wellness Talks
Empowered Wellness Talks are hosted by Stephanie Collazo MSOL, CHC, and is an online resource that brings in experts in the health and wellness field to help empower women who want to create healthy habits for themselves and their families.
About the Guest
Michelle is the President and Co-founder of the National Women's Coalition Against Violence & Exploitation (NWCAVE).
NW CAVE under the leadership of Michelle, has built an award- winning national nonprofit being a voice against violence, a voice for children, women and justice.
With over 30 years in the nonprofit and media sectors, Michelle brought them both together to create the organization's missing children's unit where they specialize in media efforts when children go missing with the main objective keeping faces and cases visible through national media outlets.
In addition, other programs include the Gift of Lift bra program which has resulted in collecting and distributing over 30,000 new and gently used bras to women and girls locally, nationally and internally.
As a rape survivor, Michelle saw the need to combat the backlog of rape kits in Washington State and partnered with WSU and launched WA Says No More.
NWCAVE continues to be nationally known for their ongoing annual conferences and trainings in all genres of violence like trafficking, domestic violence, bullying and Internet safety.
When she is not busy running her nonprofit, Michelle serves on the board/committees of the FBI Citizens Academy Alumni Association, Hazel Dell Salmon Creek Business Association in Vancouver WA.
For the past 25 years, she has worked as a media consultant and publicist and but now dedicates 100% of her time to her family and NW CAVE.
Connect with Michelle
Instagram: https://www.instagram.com/glochellellc/
National Women's Coalition Against Violence & Exploitation (NWCAVE)
Website: www.NWCAVE.org
Facebook Page: www.facebook.com/nwcave
Instagram Page: www.instagram.com/nwcave
About the Host
Stephanie Collazo is a Certified Health Coach, co-founder of Clean Food Mama, and received her Plant-based Certification from the Center for Nutrition Studies at eCornell.
Stephanie is the mom of two teenage boys and lives with her family in Washington State.
Inspired by her own health journey, Stephanie's passion is to share what she learned along the way and to be an inspiration to other women who are embarking on their own health journeys.
About Clean Food Mama
Clean Food mama is an online resource helping get more plants on the family table.
Learn more about Clean Food Mama and get access to plant-based recipes, tips, and resources that have helped Stephanie lose over 130 pounds and create healthier habits for herself and her family.
Website: https://cleanfoodmama.com/
Join their Meal Planner Subscription: https://cleanfoodmama.com/rootedtable/
Connect with Stephanie on Social
Instagram: https://www.instagram.com/cleanfoodmama/
Facebook: https://www.facebook.com/cleanfoodmama
Join the Free Facebook Community for more plant-based recipes, resources, and tips at https://www.facebook.com/groups/clean…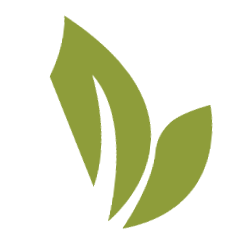 Stephanie is the founder of Clean Food Mama, a blog about a health journey, weight loss and getting more plants into your diet. She discusses her health journey and empowering others to do the same. She shed 125 lbs by incorporating a whole foods plant based diet. Click here to learn more about plant based foods.