Season 1, Episode 5 of the Empowered Wellness Talks- Top 4 Symptoms of Burnout with Life and Mindset Coach, Selena Maestas
This post may contain affiliate links. See our Disclosure Policy for details.
EPISODE SUMMARY
Top 4 Symptoms of Burnout
EPISODE NOTES
Join Stephanie as she sits down and talks with Life and Mindset Coach, Selena Maestas as she shares Top 4 Symptoms of Burnout and tips on how to recognize them in your own life.
About Empowered Wellness Talks
Empowered Wellness Talks are hosted by Stephanie Collazo MSOL, CHC, and is an online resource that brings in experts in the health and wellness field to help empower women who want to create healthy habits for themselves and their families.
About the Guest
Selena is a Life and Mindset coach for overwhelmed and burnt-out female entrepreneurs. She is a mindset expert with a background in psychology and biology. Selena is also a single mom to two boys. She believes there is strong societal pressure for women to be all for everyone else, with grace and a smile.
Because of this, many women live out of obligation, expectation, and guilt. This can compound pressure to achieve and be successful at all costs, which creates a level of overwhelm and exhaustion that lands many women in burnout. Selena can help prevent this very thing. She understands the stories women have been programmed to believe and the detrimental effects it has on living a full and healthy life.
She sees the "mental boulders" you are throwing in your path, blocking your success in life and business. Selena believes wholeheartedly that women can live in flow and ease and have FUN doing it. She believes that you can be successful without running yourself into the ground.
She's suffered burnout firsthand and knows how to walk through it and make the small shifts in life to come back even stronger and fiercely empowered. Selena will help you break the boulders, free you from your overwhelm and burnout, and bring FUN back into this life you are working so hard to create.
Connect with Selena
Selena Maestas Coaching Website
Click "get on this VIP list" on her website, and get Selena's "Could it be BURNOUT?" checklist and special bonuses as a VIP.
Join Selena's Next Overwhelm Overhaul Class launching in January 2022
Get Selena's Best Products to help you with our overwhelm: 90-Day Success Planner and more:
Who doesn't love a good freebie. Here is a link to some freebies on Selena's website including her "Could it be burnout checklist"
About the Host
Stephanie Collazo is a Certified Health Coach, co-founder of Clean Food Mama, and received her Plant-based Certification from the Center for Nutrition Studies at eCornell. Stephanie is the mom of two teenage boys and she and her family reside in Washington State. Inspired by her own health journey, Stephanie's passion is to share what she learned along the way and to be an inspiration to other women who are embarking on their own health journeys.
About Clean Food Mama
Clean Food Mama is an online resource helping get more plants on the family table.
Learn more about Clean Food Mama and get access to plant-based recipes, tips, and resources that have helped Stephanie lose over 130 pounds and create healthier habits for herself and her family.
Learn more about Clean Food Mama Website
Need help figuring out "What's for dinner tonight?" Join our Plant-based Meal Planner Subscription.
Connect with Stephanie on Social
Join the Free Clean Food Mama Facebook Community for more plant-based recipes, resources, and tips.
Check out the other Empowered Talks Season 1 Episodes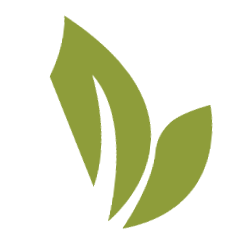 Stephanie Collazo, MS, CHC is the founder of Clean Food Mama, to help you get more plants into your diet. She shed 165 lbs by incorporating a whole foods plant-based diet and loves empowering other women to create healthy habits for themselves and their families.