Season 1, Episode 3 of the Empowered Wellness Talks is Krissie Lenahan, High School Health Teacher and Founder of Live Pure Mama.
EPISODE SUMMARY
The "Toxic Issue" and how to get "Clean"
This post may contain affiliate links. See our Disclosure Policy for details.
EPISODE NOTES
Join Stephanie as she sits down and talks with high school health teacher Krissie Lenahan to discuss what is in our ever day products and the tools to help empower moms who want to create a safer and healthier home for their families.
About Empowered Wellness Talks
Empowered Wellness Talks are hosted by Stephanie Collazo MSOL, CHC, and is an online resource that brings in experts in the health and wellness field to help empower women who want to create healthy habits for themselves and their families.
About the Guest
Krissie lives in Washington State with her hubby, Joe, and their 7 year old son, Jacob. When she's not playing games, wrestling or playing soccer with son, she is super passionate about empowering women, especially moms with the tools and knowledge to choose safe products.
Krissie herself has struggled with fertility issues and has experienced the loss of loved ones who died of diseases highly linked to the harmful chemicals in many of our mainstream products. One of the things Krissie loves most about being a high school health teacher is the teaching part.
She truly feels blessed to have found this passion and this company and hopes that her advocacy through it can positively impact many many families. Her end goal is to help you lower your "body burden" and that of your kids so you can live a longer, healthier life!
Learn more about Krissie
Website: http://www.LivePure.biz and www.livepuremama.com
Connect with Krissie on Social:
Instagram: www.Instagram.com/KrissieLenahan
Free Private Facebook Group:
Nontoxic Mama's VIP Club https://www.facebook.com/groups/91018…
Get access to the Pocket Guide that Krissie shares in her talk at: https://drive.google.com/file/d/1X2cx…
About the Host
Stephanie Collazo is a Certified Health Coach, co-founder of Clean Food Mama, and received her Plant-based Certification from the Center for Nutrition Studies at eCornell.
Stephanie is the mom of two teenage boys and lives with her family in Washington State.
Inspired by her own health journey, Stephanie's passion is to share what she learned along the way and to be an inspiration to other women who are embarking on their own health journeys.
About Clean Food Mama
Clean Food mama is an online resource helping get more plants on the family table.
Learn more about Clean Food Mama and get access to plant-based recipes, tips, and resources that have helped Stephanie lose over 130 pounds and create healthier habits for herself and her family.
Website:
Join their Meal Planner Subscription: https://cleanfoodmama.com/rootedtable/
Connect with Stephanie on Social
Instagram: https://www.instagram.com/cleanfoodmama/
Facebook: https://www.facebook.com/cleanfoodmama
Join the Free Facebook Community for more plant-based recipes, resources, and tips at https://www.facebook.com/groups/clean…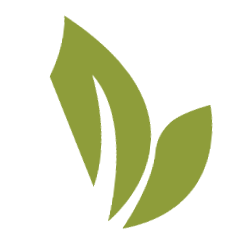 Stephanie Collazo, MS, CHC is the founder of Clean Food Mama, to help you get more plants into your diet. She shed 165 lbs by incorporating a whole foods plant-based diet and loves empowering other women to create healthy habits for themselves and their families.