Stephanie's first guest on Season 1 of the Empowered Wellness Talks was Dr. Gloria T. Arroyo, DC, B.A.,B.S. with Tristar Family Chiropractic, A Family Wellness Center.
This post may contain affiliate links. See our Disclosure Policy for details.
EPISODE SUMMARY
How Toxins, Thoughts, & Trauma play a role in impacting our nervous system.
EPISODE NOTES
Join Stephanie as she sits down and talks with Dr. Gloria Arroyo, Dr. Gloria Arroyo, DC, BA, BS to discuss how Toxins, Thoughts, & Trauma can affect our human nervous system and tips to help empower you and future generations.
About Empowered Wellness Talks
Empowered Wellness Talks are hosted by Stephanie Collazo MSOL, CHC, and is an online resource that brings in experts in the health and wellness field to help empower women who want to create healthy habits for themselves and their families.
About the Guest
Dr. Arroyo has dual undergraduate degrees from East Carolina University, received her Master's in health administration from Central Michigan University and graduated top her class at the prestigious Palmer College of Chiropractic where she received her Doctorate of Chiropractic Medicine. Dr. Arroyo's private practice is located in Vancouver Washington and she has over 25 years' experience in the health care industry and is passionate about working to ensure a better health future for all cultures. She is a national motivation speaker for communities of color, opioid abuse, nonpharmacological wellness care, domestic violence survivors, pediatric neurological and mental health, wellness and prevention health in underserved populations as well as an Ambassador for the Autism spectrum community, LGBTQ+ community, Women's empowerment rights and survivors of sex crimes. From speaking on behalf of underserved populations at her state capitol to running large corporate wellness projects across the U.S. to specialized wellness care for individuals with mental health, neurodevelopmental disabilities and scoliosis.
Connect with Dr. Arroyo
Website: http://tristarchiro.com/
Facebook: https://www.facebook.com/TRISTARCHIRO/
Instagram: https://www.instagram.com/tristarchiro/
About the host
Stephanie Collazo is a Certified Health Coach, co-founder of Clean Food Mama, and received her Plant-based Certification from the Center for Nutrition Studies at eCornell. Stephanie is the mom of two teenage boys and lives with her family in Washington State. Inspired by her own health journey, Stephanie's passion is to share what she learned along the way and to be an inspiration to other women who are embarking on their own health journeys.
About Clean Food Mama
Clean Food mama is an online resource for women who want to learn more about plant-based foods and how they can help nourish your body.
Learn more about Clean Food Mama and get access to plant-based recipes, tips, and resources that have helped Stephanie lose over 130 pounds and create healthier habits for herself and her family.
Connect with Stephanie on Social: https://www.instagram.com/cleanfoodmama/https://www.facebook.com/cleanfoodmama
Join her Free Facebook Community where she share's all her plant-based recipes at https://www.facebook.com/groups/cleanfoodmama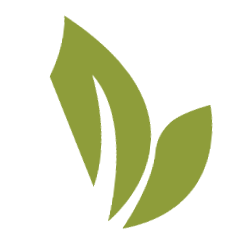 Stephanie Collazo, MS, CHC is the founder of Clean Food Mama, to help you get more plants into your diet. She shed 165 lbs by incorporating a whole foods plant-based diet and loves empowering other women to create healthy habits for themselves and their families.