If you don't already know, let us be the ones to break it to you that skewers are the perfect summer food. They're incredibly easy to prepare, they can be adjusted to suit all dietary preferences, and they can either be cooked on the barbecue or switched to the oven if the rain clouds suddenly roll in on your garden party.
This recipe for vegetable skewers with a lemon juice and herb rub comes from fitness app Results Wellness Lifestyle (available on the App Store and Google Play). The RWL app contains over 600 recipes to help you eat healthily, with all diets catered for: this vegan recipe is also free from nuts, gluten and dairy, for example. It takes 30 to 45 minutes to make, and requires no culinary skills beyond the ability to chop vegetables. Have at it.
Ingredients (Serves Four)
1 yellow pepper
1 red pepper
½ an aubergine,
peeled 1 courgette
1 red onion
16 cherry tomatoes
Juice of ½ a lemon
1 tsp dried mixed herbs
Salt and pepper
Method
Preheat the oven to 180°C/gas 5 and soak the skewers in water before using. This will stop them from burning in the oven. Cut the peppers in half and scoop out all the seeds. Cut all the vegetables into around 2cm chunks, leaving the tomatoes whole. Add to a bowl. Squeeze the lemon juice over the vegetables, and sprinkle over the mixed herbs. Finish with a little salt and pepper. Using your hands, toss and mix everything together. Divide the ingredients evenly between eight skewers (two skewers is one portion). Place the skewers on a baking tray and roast in the oven for 20 minutes. Turning halfway through cooking. Once cooked, transfer the skewers to a serving plate and sprinkle with a few fresh herbs if you have them.
Per serving: 100 calories, 2.99g protein, 10g carbohydrates, 4g fat
Written by Nick Harris-Fry for Coach and legally licensed through the Matcha publisher network. Please direct all licensing questions to [email protected].
8 Plant-Based Summertime Recipes
Want more plant-based summer recipes? These 8 plant-based summertime recipes are great to enjoy at your next family gathering or BBQ.
Online Community

For more plant-based recipes, tips, resources, and support along your health journey, we invite you to join our private community of women in our Free Facebook Group.
Plant-based Meal Plan
If you are looking for additional help in getting more plants on the family table, we invite you to check out our Plant-based Meal Plan Membership that can help answer that question of what's for dinner tonight?
Each week we will send you 5 plant-based and vegan recipes, along with an itemized grocery list to help make your life a little easier.
Whether you are new to plant-based or simply want to get more plant foods into your life, our Rooted Table Meal Plan Membership is for you.
To learn more about our Meal Plan Membership, please click here.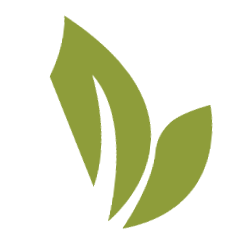 Stephanie Collazo, MS, CHC is the founder of Clean Food Mama, to help you get more plants into your diet. She shed 165 lbs by incorporating a whole foods plant-based diet and loves empowering other women to create healthy habits for themselves and their families.