What Is a Plant-Based Diet?
We get a lot of questions about what is plant-based, how do I go plant-based, and so we wanted to put together this guide to help answer some of those questions and to be able to give you some tips and resources to help make your journey easier.
"Plant-based" is such a trendy term these days, and if you've been reading the blog for a while, you have probably seen us use it. But…what exactly does it mean? Turns out, there's no single definition of a plant-based diet! Confusing, we know.
So that is why we wanted to share how Clean Food Mama defines Plant-based. So when we are talking about plant based, this is what we are talking about.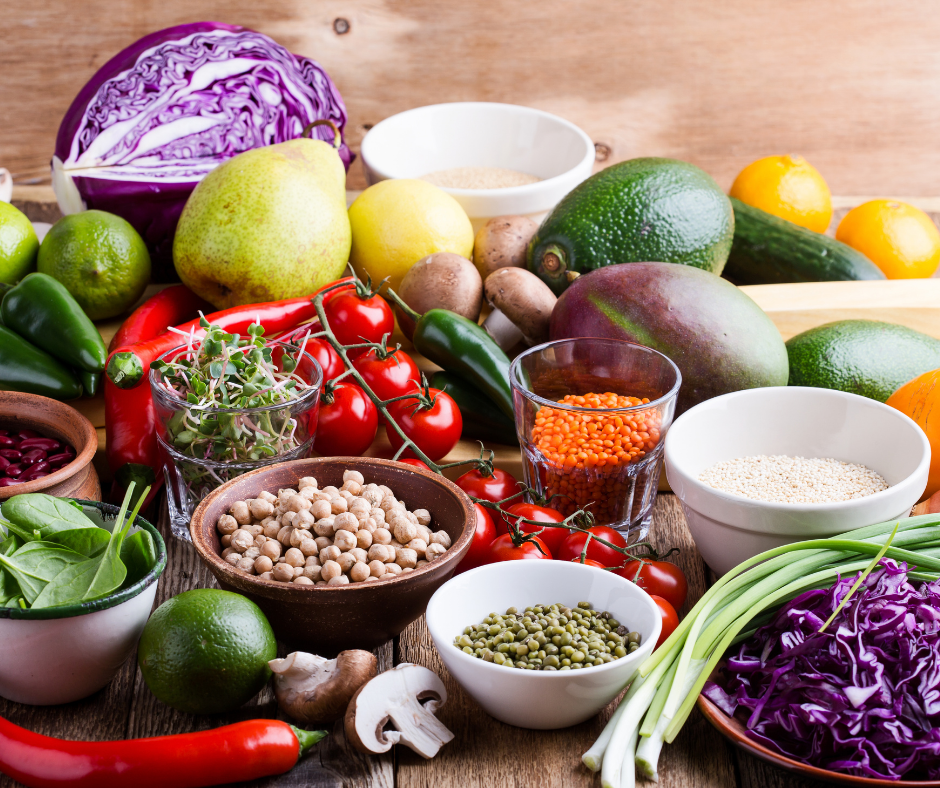 This post may contain affiliate links. See our Disclosure Policy for details.
Whole-Food Plant Based
We define it as a whole-food, plant-based diet focusing on eating natural, minimally processed plant foods. There are a few terms that describe plant-based including whole food plant-based which is what a majority of our recipes on the blog are, so we will start with that.
The term "whole" in Whole Food Plant-Based (WFPB) describes foods that are minimally processed. This includes as many whole grains, fruits, vegetables, and legumes as you want. Whole foods describe natural foods that are not heavily processed.
That means whole, unrefined, or minimally refined ingredients. Which also means that we do not cook or use oils in our recipes because they are highly processed.
Plant-based means food that comes from plants and doesn't include animal ingredients such as meat, milk, and eggs.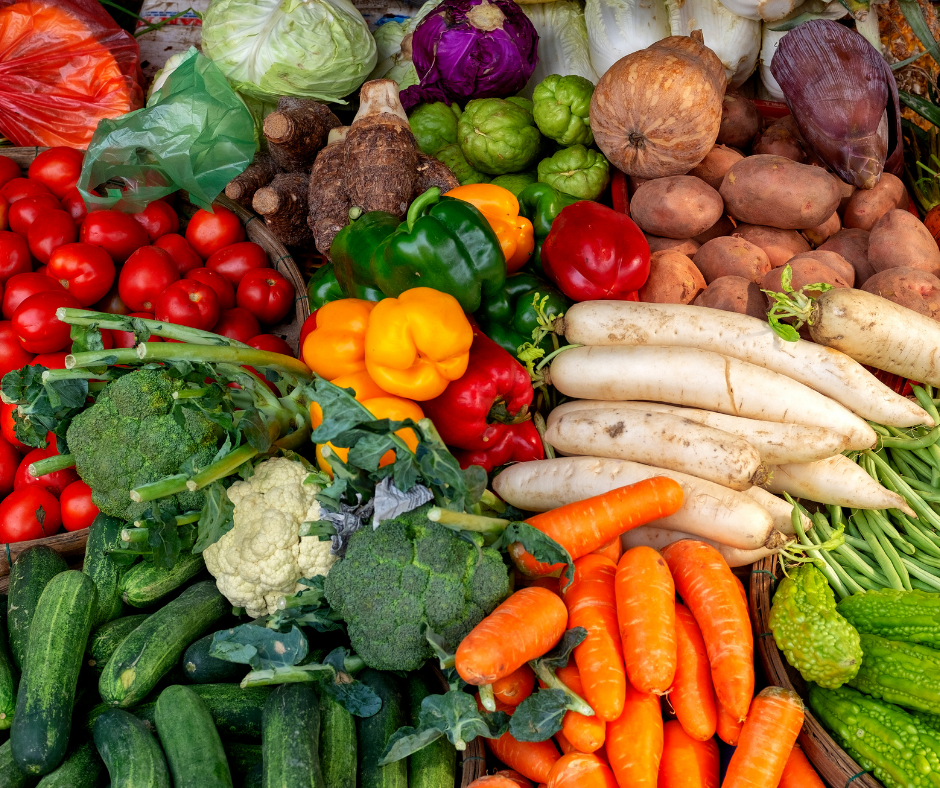 Plant Foods
Plant based is simply getting back to eating whole foods Plant foods and can provide all the nutrients that our bodies need and we believe that you can create amazing plant-based dishes your whole family will love. And that eating plant-based food should be fun and delicious.
The goal of Clean Food Mama is to help you get more plants on the family table. Simple as that!

What Foods are part of a Plant-based Diet?
Now that you know more about what plant-based is, what are some foods that are part of a plant-based diet. They include foods such as:
Fruits(both fresh and frozen): Any type of fruit including apple, bananas, grapes, strawberries, citrus fruits
Vegetables (both fresh and frozen): Plenty of veggies including peppers, corn, lettuce, spinach, kale, peas, collards
Tubers: Root vegetables like potatoes, carrots, parsnips, sweet potatoes, beets
Whole grains: Grains, cereals, and other starches in their whole form, such as quinoa, brown rice, millet, whole wheat, oats, barley. Even popcorn is a whole grain.
Legumes: Beans of any kind, and lentils.
Nuts and seeds: walnuts, peanuts, macadamia nuts, flax seeds and chia seeds
Other foods (enjoy these in moderation): tofu, tempeh, whole-grain flours and breads, and plant-based milks.
There are so many plant-based foods you can enjoy, including desserts.
And all the food you need for a plant-based diet is available in your local grocery store, farmers market, or you can grow your own.
How to Move to Plant-based?
It can seem overwhelming, there is a lot of information out there about plant-based, where do you even start? We put together 3 tips that have been helpful to us in moving to a plant-based lifestyle.
Small Steps
So just like with anything you are looking to start small steps are they way to get there. Stick with creating one goal at a time. It is not going to happen all at once. It will be a process. You need to decide what is best for you, what your goals are, and if you are wanting to go completely plant-based or if you are looking to add in more plant foods to your diet.
Recipe Swaps
We suggest that one of the first steps in moving towards eating more plant foods is to start with swapping out refined foods for whole grain options.
An example would be swapping out white rice to brown rice, or start mixing it together. White pasta to whole wheat. It does take some time to get used to some of the swaps, but over time, it will get easier.
Next you can start with swapping out ONE meal for a plant-based meal. Meatless Mondays are a great way to start and you can use the recipes in this guide and on our blog to help create a plant-focused meal.
Progress over Perfection
One of our biggest tips is that this is your journey and we believe that especially when it comes to changing your lifestyle , progress over perfection wins every time. We don't want you to feel overwhelmed. This is not an all or nothing thing. Give yourself grace. This is your journey. We will be here to support you however you see fit to go plant-based.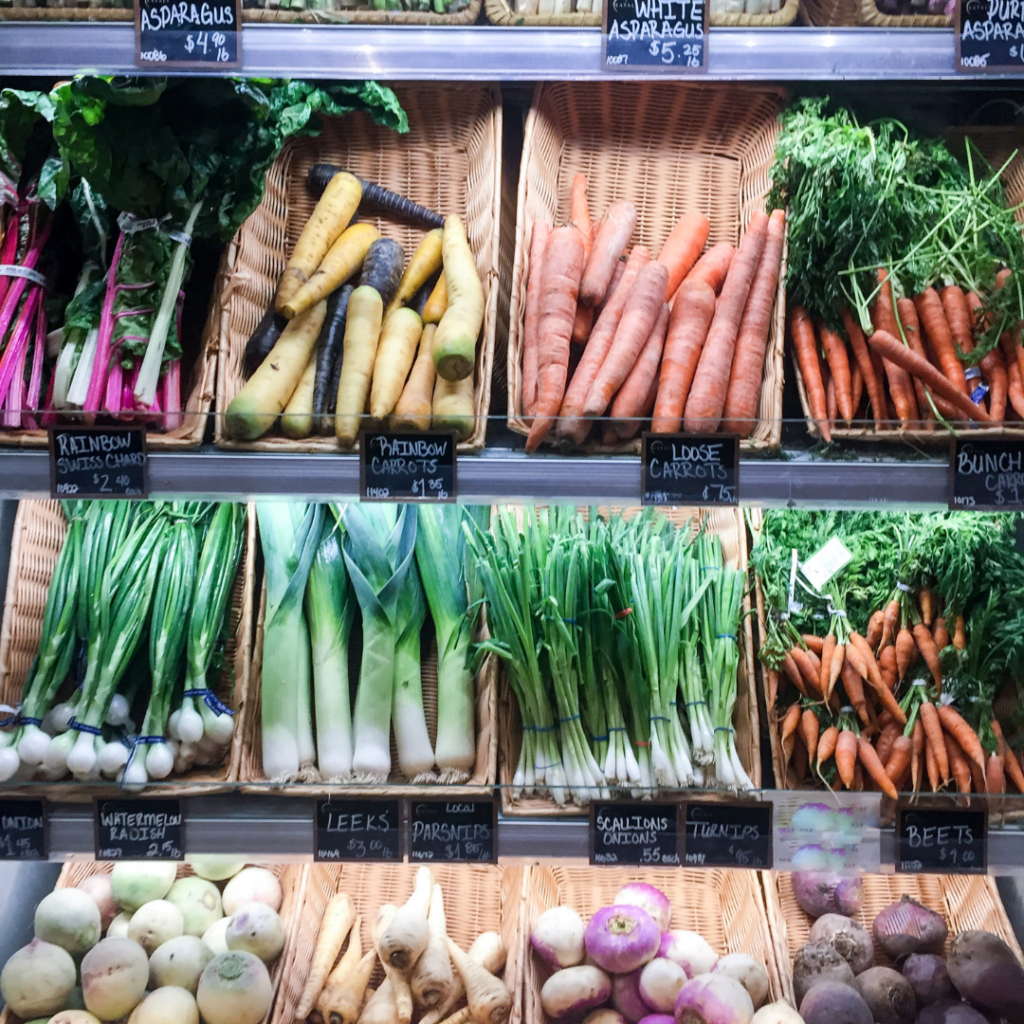 How To Get Started with a WFPB Diet
Transitioning to a Whole Food Plant-Based Lifestyle not only offers and array of health benefits, and plant foods are some of the most amazing dishes out there.
Here are some tips for getting started with a Whole Food Plant-based diet:
Eat Lots of Veggies. Fill half your plate with veggies including leafy greens, and starchy vegetables.
Choose good fats. These include foods like avocados, nuts, seeds, nut butters, and olives. If you are looking to lose weight on a whole food plant-based diet, you will want to minimize or eat these foods in moderation.
Get in a brainy breakfast. Choose whole grain foods like whole grain oats, oatmeal, or barley and add in some nut milks, and fresh fruit.
Eat the rainbow. Vegetables and fruits are some of the most beautiful foods out there. When you choose these foods, you are getting lots of phytonutrients, which are natural chemicals or compounds that are produced by plants. Phytonutrients also contain antioxidant and anti-inflammatory properties that can help support a healthy human body.
Eat more greens. These include foods like spinach, kale, brussels sprouts, and asparagus. They are a great source of fiber and help keep you feeling fuller longer.
Build a Salad Bar in your refrigerator. Salad doesn't have to be boring. Yes, it is true, salads are one of the best ways to get in more plant foods. Check out our blog post on how to make a Refrigerator Salad Bar that your whole family will love.
Don't discount fruit as a dessert. Some of the most delicious and satisfying desserts are made using whole fruits like bananas, strawberries, and blueberries.
Plant-Based Resources
We know that transitioning over to a plant-based lifestyle can sometimes be overwhelming and we do not want you to feel that way. We put together some additional resources to help make this transition easier for you.
11 Tips for Eating Healthy on a Budget
Tips on Reading Labels for a Plant-based Lifestyle
12 Amazing Vegan and Plant Based Egg Substitutes for Baking
Plant-Based Recipes
Here are some How-To-Recipes that give step by step directions on how to make some of our most popular plant-based dishes to help get you started.
How To Make Vegan Plant Based Overnight Oats
How To Make A Vegan Charcuterie Board
The Best Oil-Free Plant-based Dressings and Sauces
Plant-based Recipes
Enjoy some delicious and nutritious plant forward dishes from some of our favorite plant-based and vegan food bloggers.
In addition to the resources above, these are some of the books and documentaries that have been helpful in our plant-based journey.
Books
The Starch Solution by John A. McDougall, MD
How Not To Die by Michael Greger, M.D., FACLM
The China Study by T. Colin Campbell, PhD and Thomas M. Campbell II, MD.
Documentaries
Plant-based Meal Plan
And if you are looking for additional help in getting more plants on the family table, we invite you to check out our Plant-based Meal Plan Membership that helps answer that question of what's for dinner tonight?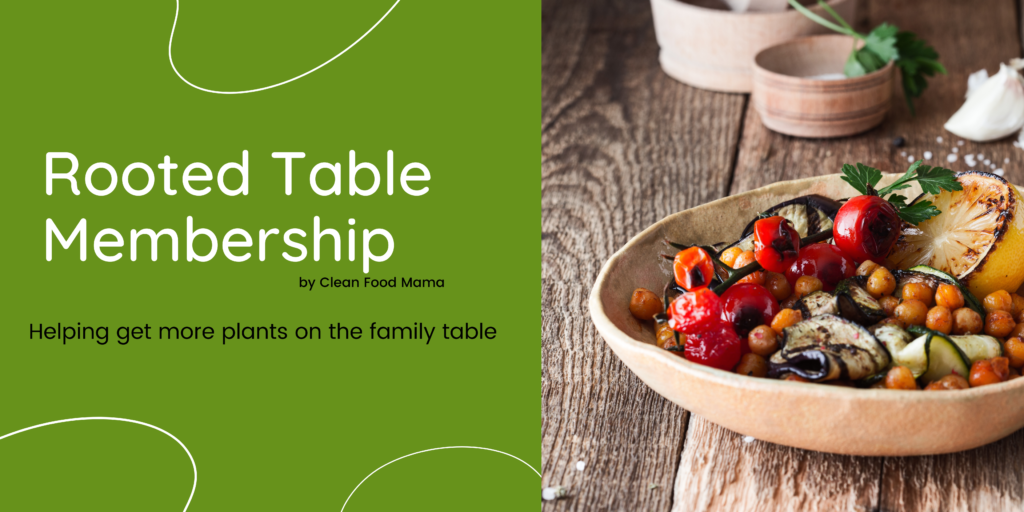 Each week we will send you 5 plant-based and vegan recipes, along with an itemized grocery list to help make your life a little easier.
Whether you are new to plant-based or simply want to get more plant foods into your life, our Rooted Table Meal Plan Membership is for you.
To learn more about our Meal Plan Membership, please click here.
For more plant-based recipes, tips, resources, and support along your health journey, we invite you to join our private community of women in our Free Facebook Group.
Wishing you all the best in your health journey, whatever that may be.
Stephanie & Ashley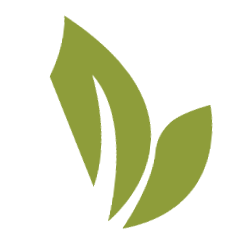 Stephanie Collazo, MS, CHC is the founder of Clean Food Mama, to help you get more plants into your diet. She shed 165 lbs by incorporating a whole foods plant-based diet and loves empowering other women to create healthy habits for themselves and their families.