Step 1: Prep Your Veggies
Wash and chop your veggies. Clean and dry your leafy greens and fresh herbs then wrap them in a paper towel to absorb excess moisture. Having all of the veggies in their containers and ready to go in the fridge makes tossing a salad a cinch.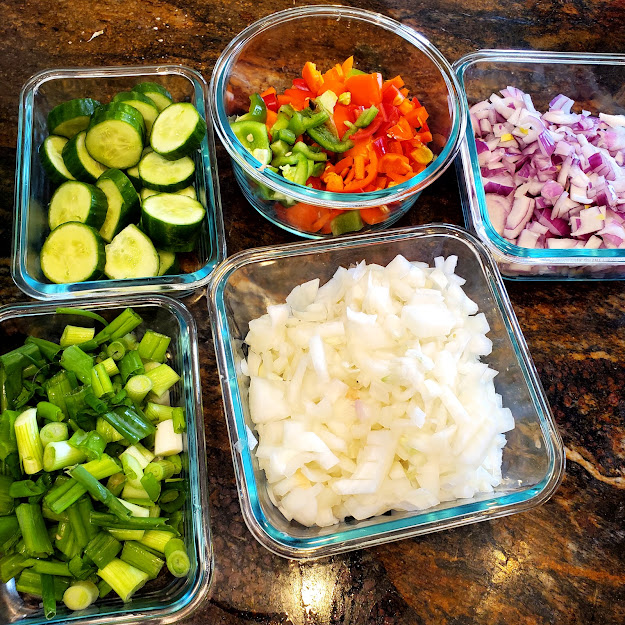 This post may contain affiliate links. See our Disclosure Policy for details.
Step 2: Gather the right tools
It's all about the containers. We definitely suggest glass containers whenever possible. Mason Jars make great for storing your chopped veggies.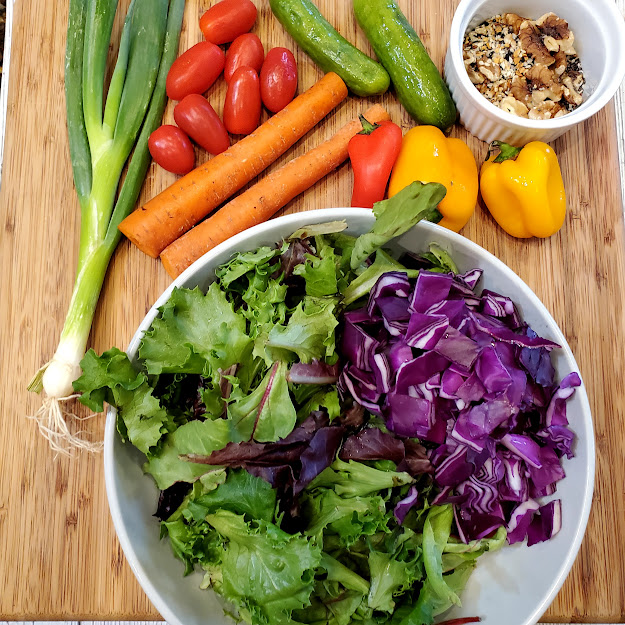 Step 3: Create a Salad Base
Once you have cleaned and chopped your veggies, you can create a salad base by adding your greens, shredded carrots, cabbage, and other leafy vegetables to a large bowl with a lid. This way you have a base that you can add too.
This especially works well if not everyone in your home likes the same veggies or if you are looking to change up your salad the next day. Just use your salad base and add in your choice of veggies or fruit from the ones you chopped earlier in the week.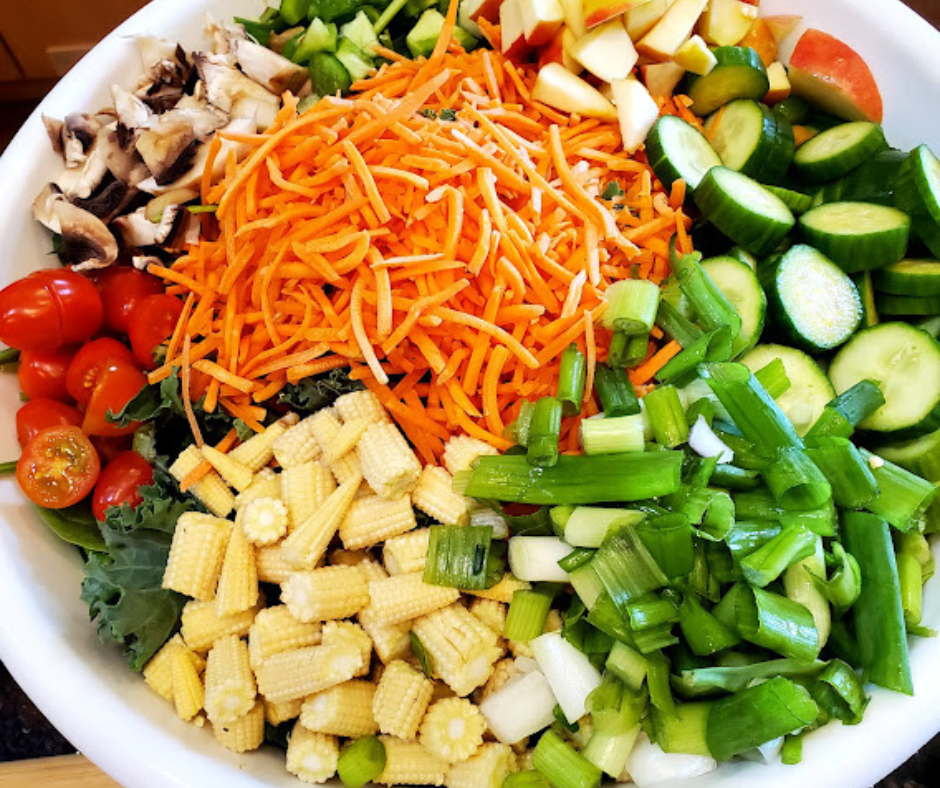 Step 4: Prep your extras
Toppings are what make your salad special!
Gather toppings you know you like and can combine in many different salads – olives, artichoke hearts, pickled veggies, etc. Cook a big batch of tri-colored quinoa or chickpeas.
Keep a jar of nuts and seeds handy for another good topper. All these foods can be stored in the fridge in separate containers to make it easy to grab them and add them to your salad.
Step 5: Make a big batch of your favorite dressing
No salad is complete without a yummy plant-based dressing.
However, store-bought dressings are often filled with manufactured oils and sugar so we always advocate for making your own dressing.  Here are some of our favorite oil-free dressings.  
That is all it really takes for you to build a salad bar in your fridge. Now you are ready to enjoy a delicious and nutritious meal in minutes.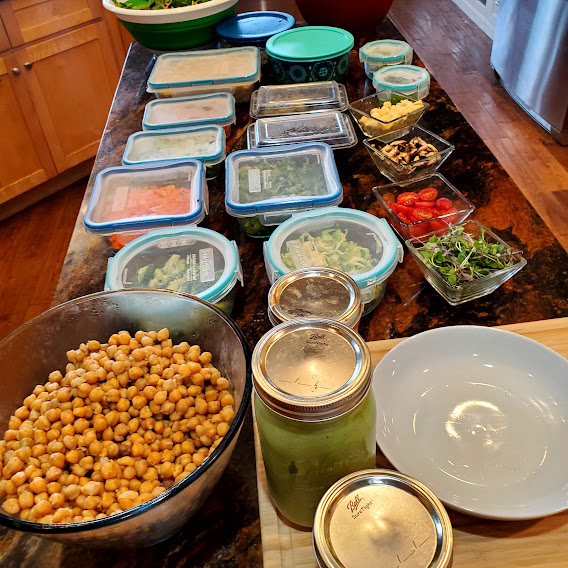 Salad Bar Ingredients
Here are some suggested ingredients to make delicious and nutritious salad bars right at home.
Greens and Herbs
• romaine
• baby spinach
• arugula
• lettuce mix
• kale
• cilantro
• red leaf lettuce
• green leaf lettuce
• parsley
• mint
Fresh veggies 
• sliced bell peppers
• grated carrots
• corn kernels
• cucumber slices
• red onion slices
• sprouts
• sugar snap peas
• tomato slices or halved grape tomatoes
• mushroom slices
• avocado slices
• red or green cabbage
• grated beets
• microgreens
• celery
• peas
Beans and Whole Grains (cooked)
• chickpeas (roasted or plain)
• kidney beans
• black beans
• lentils
• brown rice
• quinoa
Nuts and seeds  
• almond slices
• pepitas (shelled pumpkin seeds)
• pistachios
• pecans
• walnuts
• sunflower seeds
• sesame seeds
Fruit  
• dried cranberries
• grapes
• apple slices
• pear slices
• strawberry slices
• berries
Other toppings  
• sun-dried tomatoes
• marinated mushrooms
• croutons
• marinated artichoke hearts
• olives
• roasted red peppers
• raisins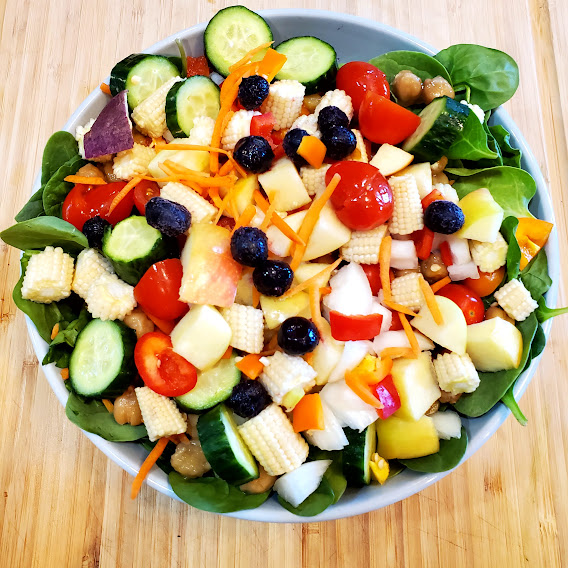 Plant-based Salad Recipes
There are so many ways you can make a delicious and nutritious salad recipe. The information above is just some of the ways you can create some amazing salad recipes your whole family will love.
For more fun and creative salad recipes, check out these plant-based dishes that are sure to please everyone in your home.
Happy Prepping!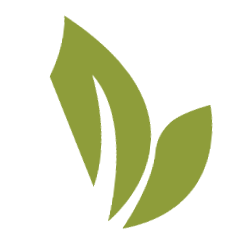 Stephanie Collazo, MS, CHC is the founder of Clean Food Mama, to help you get more plants into your diet. She shed 165 lbs by incorporating a whole foods plant-based diet and loves empowering other women to create healthy habits for themselves and their families.