To say I love salads is an understatement. I could eat them every day of the week. They are one of the most versatile foods that goes great with any meal. They can be as simple as a bowl of spinach to elaborately decorated dishes. They can accommodate a variety of taste buds and provide a great way to load up on vegetables that are full of vitamins and minerals. Some of the best salads I have had though are made from foods I have on hand including onions, peppers, and tomatoes. Recently though I wanted to change up my salad a bit and set out to create this Quinoa Spring Salad. I can tell you though it was one of the best salads I have had and even better, it pairs great with my Honey Mustard Salad dressing that you can find here.
I first begin by cooking the quinoa in the Instant Pot. Besides chopping up the veggies, there really is not too much preparation that goes into this meal. It is a great meal that you can do for meal prep and have later in the week. We usually buy our almond slivers in bulk, so they are readily on hand in our pantry. You can even change up the recipe and add some chia seeds or flax seeds to the top. Either way, this recipe provides a colorful array of veggies and protein that can give your family a complete meal in under 30 minutes.
Instructions for cooking quinoa in the Instant Pot.
You will need
1 Cup of Quinoa, rinsed
1 ½ Cups of Water
Pinch of Salt
Begin by rinsing the quinoa thoroughly. Add the quinoa, water, and salt to the Instant Pot. Seal the lid, and press the manual button and manually turn the time to 1 minute. The Instant Pot will begin working. It might take a few minutes for it to actually start pressurizing. Once the timer goes off, I release the steam and let sit for about another 10 minutes. Then remove the quinoa, fluff, and add it to the salad mixture.
While the Instant Pot is cooling down I cut up all the veggies and start preparing the salad mixture.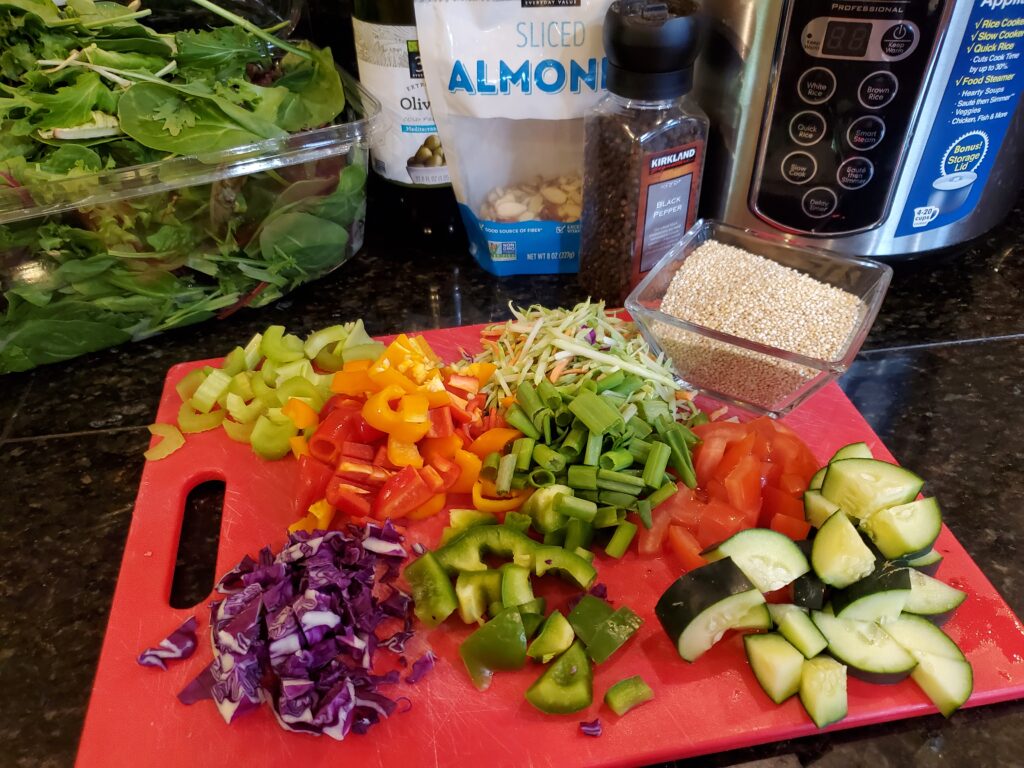 This post may contain affiliate links. See our Disclosure Policy for details.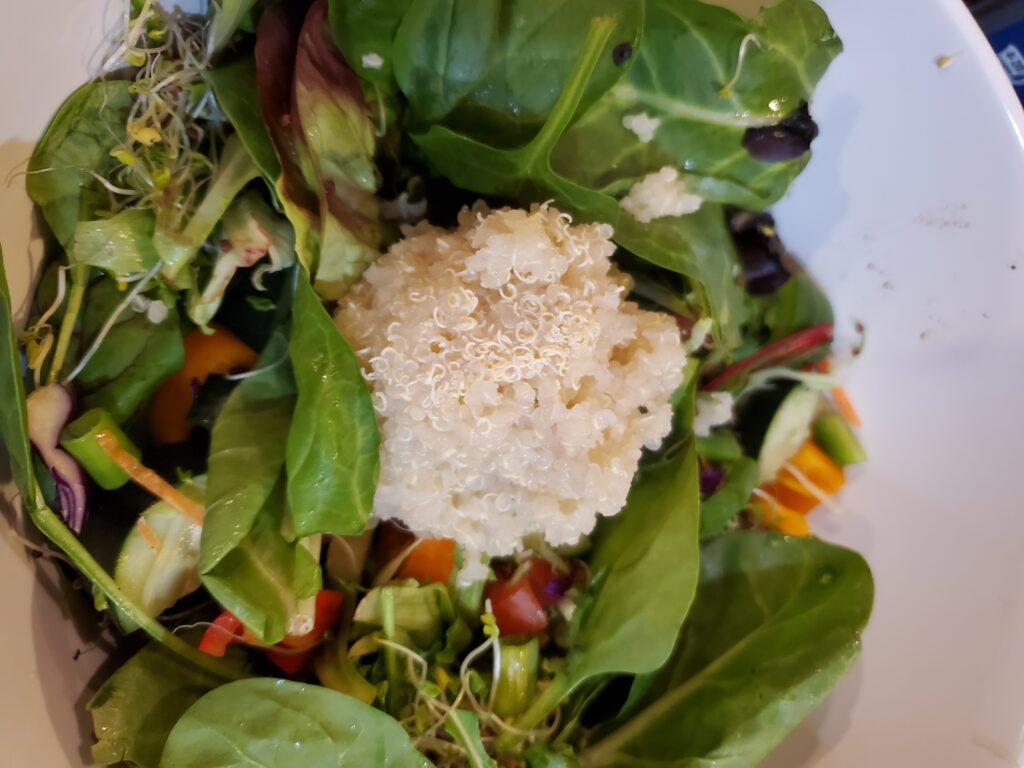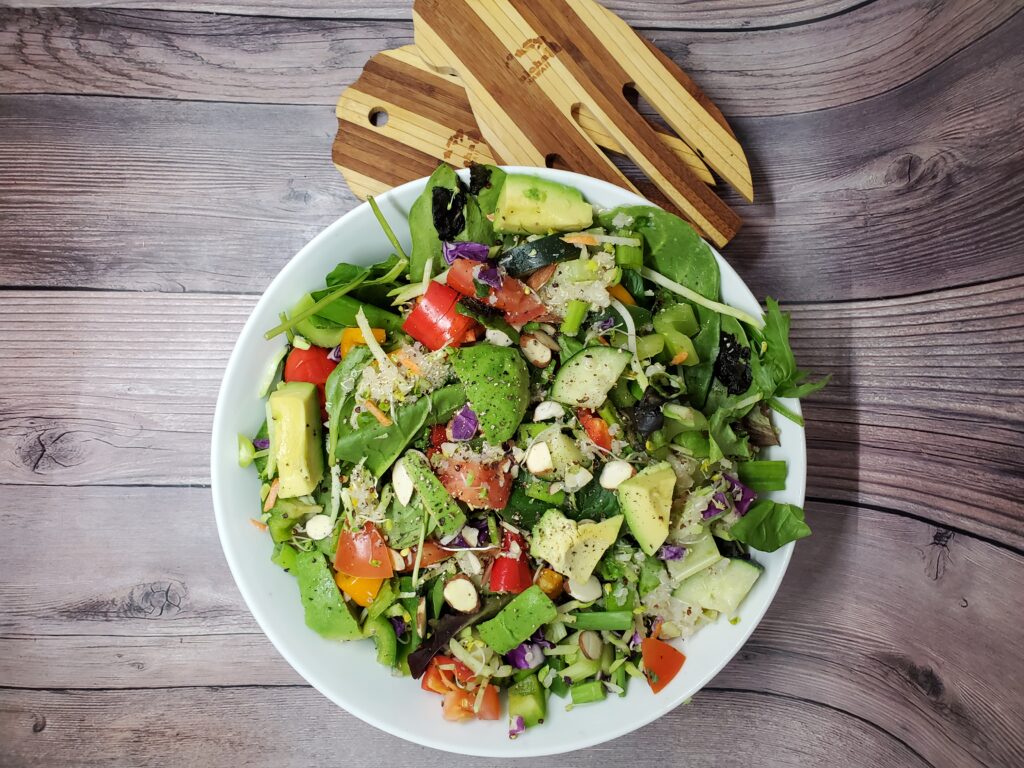 You can add our Honey Mustard dressing to the top or my other favorite dressing that pairs great with this dish is Tessemae's Honey Poppyseed.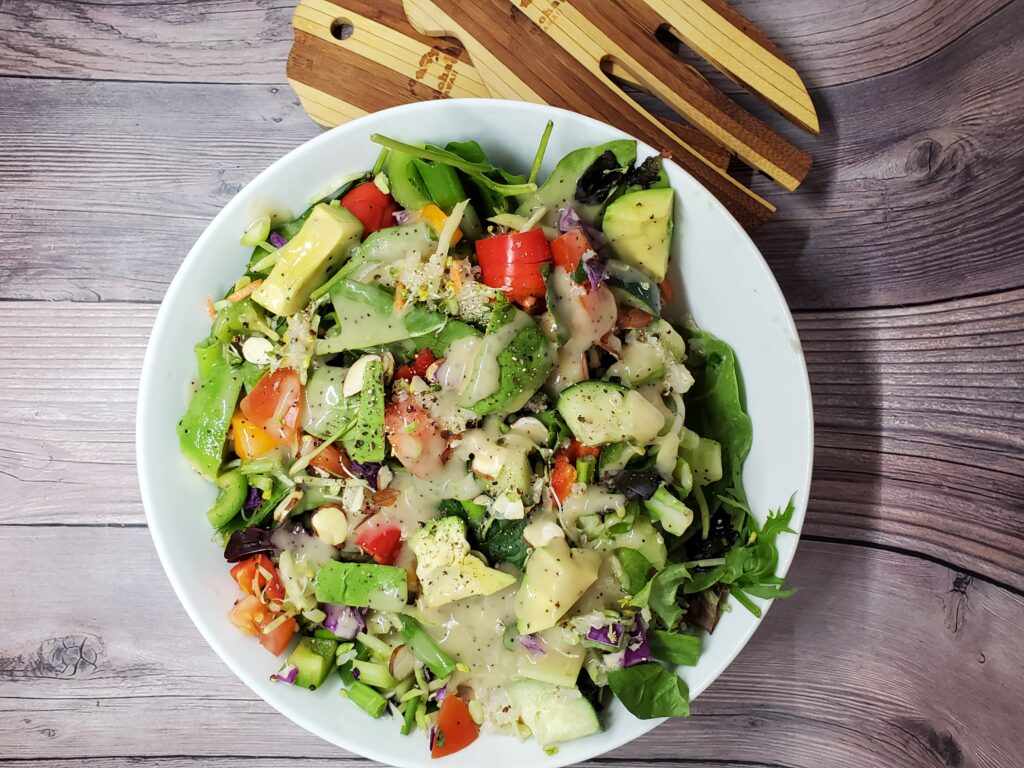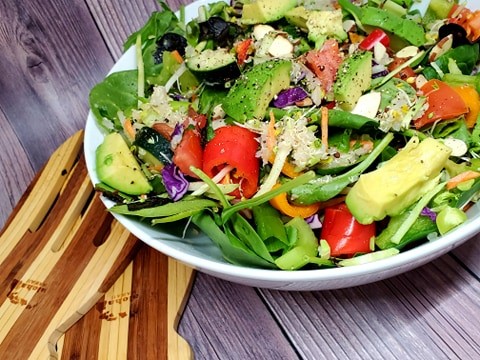 Enjoy!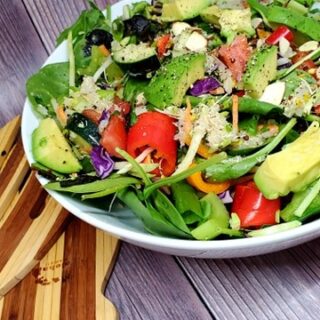 Quinoa Spring Salad
This recipe provides a colorful array of veggies and protein that makes a great dish any meal of the day.
Ingredients
 1/4 Cup Quinoa, washed and cooked
2 cups of Spring Mix Salad
2-3 sweet peppers, yellow and red, diced
1/4 of green onion, diced
1/2 Avocado, diced
1 Celery Stack, chopped
1 Roma Tomato, chopped
1 Cup of Broccoli Slaw
Handful of Broccoli Sprouts
1/2 Cucumber, sliced
1 Cup Red Cabbage, chopped
1/4 Green Pepper, diced
1/4 cup of almond slivers
1 Tsp black pepper
2 TBSP of Honey Mustard Dressing
Instructions
Begin by cooking the quinoa in the Instant Pot. I cook at least a cup at a time and save the leftover amount. Let it cool. Then add to all the Salad ingredients and top with the Honey Mustard Dressing and Serve! The salad is for one serving.
Notes
You can double or triple the ingredients to serve for a family.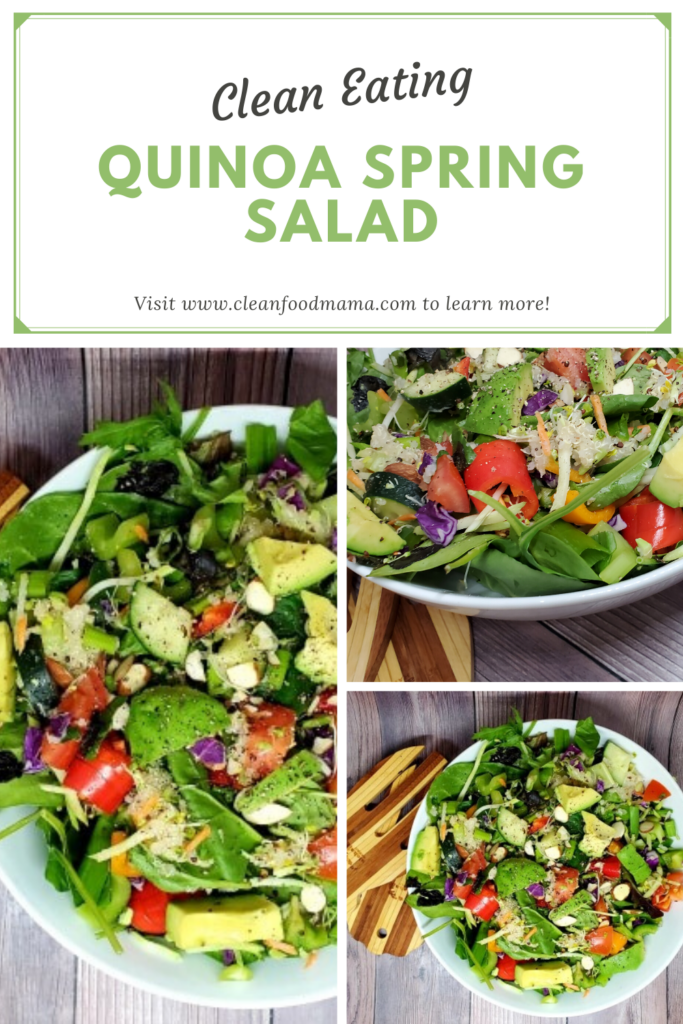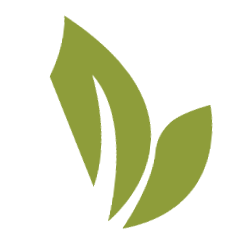 Stephanie Collazo, MS, CHC is the founder of Clean Food Mama, to help you get more plants into your diet. She shed 165 lbs by incorporating a whole foods plant-based diet and loves empowering other women to create healthy habits for themselves and their families.