Eating a clean eating plant-based diet is all about getting foods that are good for your body. Protein rich vegetables are one of the main sources of protein in a plant-based diet. Getting enough protein rich vegetables is easier than you think.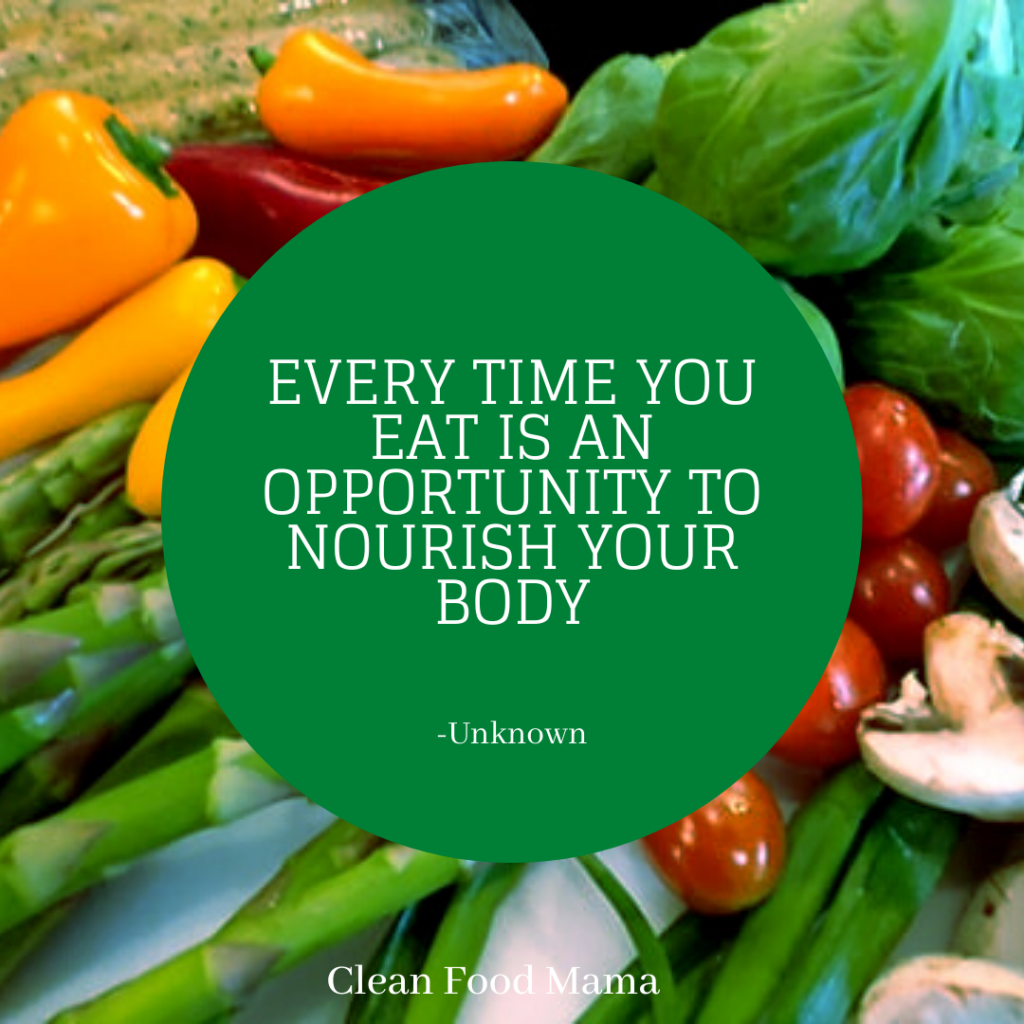 This post may contain affiliate links. See our Disclosure Policy for details.
Did you know that protein is an essential nutrient the body needs to repair muscle and is often called the building blocks that make up our body? Our muscles, tendons, and ligaments all need protein to remain strong.
While children need protein to grow and develop, adults need protein to repair muscle that is lost in the aging process. Children need about 1 gram of protein for each pound of body weight whereas adults need about ½ gram of protein per pound of body weight.
Some benefits of protein include:
Helps keep steady blood sugar levels so you do not get the high and low feelings that happen often after eating sugary foods.
Helps create that full and satisfied feeling.
Acts like an antidepressant and helps improve behavior and mood.
Eating and digesting protein helps burn more calories.
Many people do not think of vegetables as a great source of protein, but they are. Below is a list of 9 protein rich vegetables that you can eat everyday to help your body get enough protein to remain strong and healthy.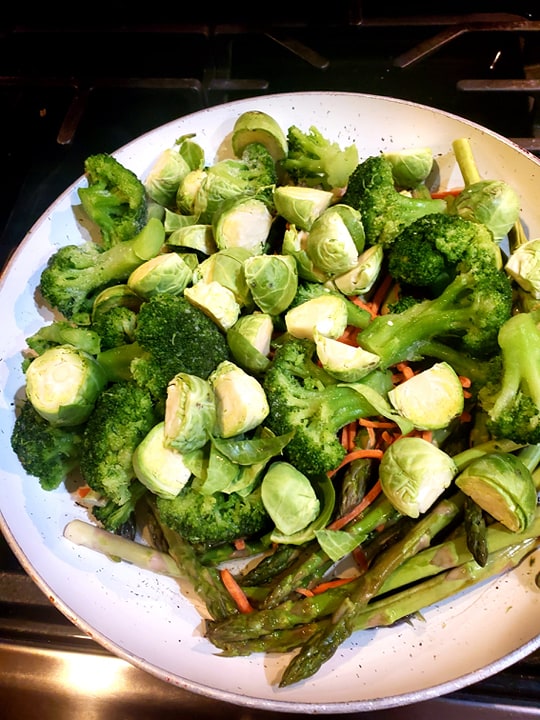 Watercress: is a cruciferous plant meaning they are cool weather vegetables that have blossoms on the plants that resemble a cross. This protein rich vegetable is low in calories and high in Vitamins C, E, and K. They also have fiber and are a good source of phytonutrients which are foods that are rich in color and contain nutrients, vitamins, and minerals and help boost our immune system. The protein in this protein rich vegetable accounts for 84% of watercress's calories and is a rich source of Vitamin C, which is a powerful antioxidant. It is best to eat this vegetable raw as boiling it could decrease its antioxidant content.
Alfalfa Sprouts: These protein rich vegetables are low in calories but are rich in nutrients and are a great source of folate, iron, and magnesium and have been shown to reduce cholesterol. They make a great addition to any salad or as one of the ingredients in our Veggie Spring Rolls.
Spinach: Probably one of my favorite protein rich vegetables and one of the most nutrient dense vegetables of them all, which means they are high in nutrients but low in calories. There are 121mcg of Vitamin K in just one cup of spinach which is just over 100% of your daily recommended needs. I probably eat 5-6 cups of spinach a day. I love in my salads, powerbowls, our Green Smoothie, and as one of the ingredients in our Quinoa Spring Salad and our Wild Rice and Black Bean Power Bowl with Cilantro Lime Dressing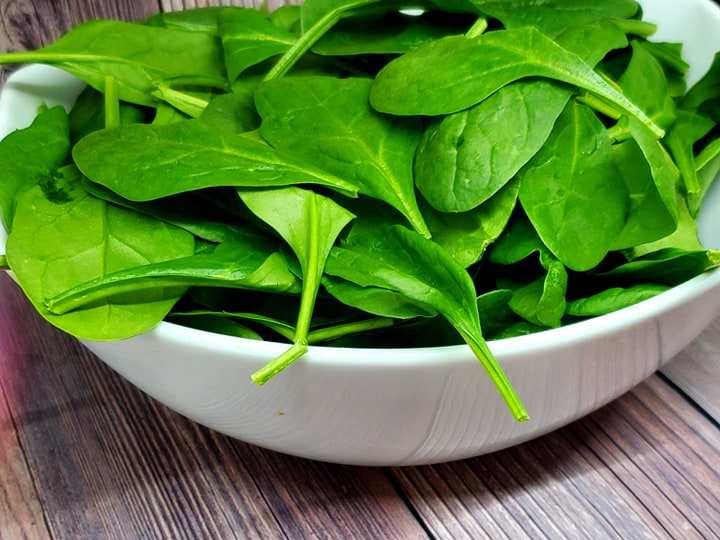 Bok Choy: This protein rich vegetable is a good source of folate, calcium, potassium and make a great addition to Asian inspired dishes such as stir frys, soups, and spring rolls.
Asparagus: Another family favorite, where protein accounts for 44% of this protein rich vegetable's calories is great served by boiling, steaming, pan frying, or roasting these green vegetables. Serve them in a salad or alongside your favorite dish, they are such a versatile food that can be eaten for lunch, snack, or dinner.
Our Oven Roasted Asparagus is oil-free and a great source of protein rich vegetables.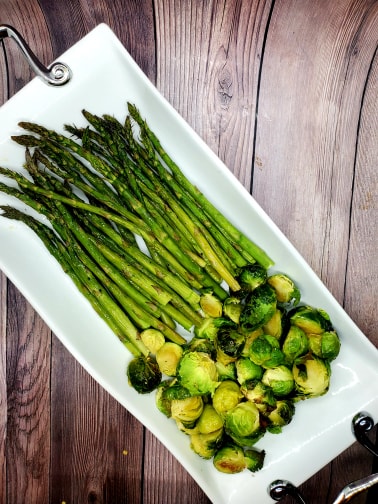 Mustard Greens: To be honest, this is not a vegetable that we eat much in our house. I actually just ordered it for the first time this week and it will arrive in my grocery order tomorrow so I can see what all the fuss is about this protein rich vegetable that is high in vitamins and minerals. Just one cup of mustard greens contains 144 mcg of Vitamin K and is a rich source of Vitamin C, calcium, potassium, and B vitamins. This protein rich vegetable is very similar to kale but has a mustard flavor to it. I know my youngest son will love it as he is a huge mustard fan. You can eat this vegetable raw, steamed, boiled, or sautéed.
Collard Greens: these protein rich vegetables come from the same family as kale, broccoli, and cauliflower and have 156 mcg of Vitamin K in just one cup. This cruciferous vegetable makes a great dish steamed or sautéed or even as a wrap for our Veggie Spring Rolls.
Broccoli: This protein rich vegetable is not only a good source of protein but they are also a good source of fiber and vitamins and come in second as my 13-year-old sons most loved vegetable. Yes, he loves broccoli, but I cannot say that about my husband though, he despises this cruciferous vegetable and cringes every time I make it for myself and my boys. Broccoli though is a great source of Vitamins C and Vitamin K, folate, and potassium. You can steam, roast, bake, or sauté them or serve them raw. It is a protein rich food that contains 2.5g of protein in just one cup.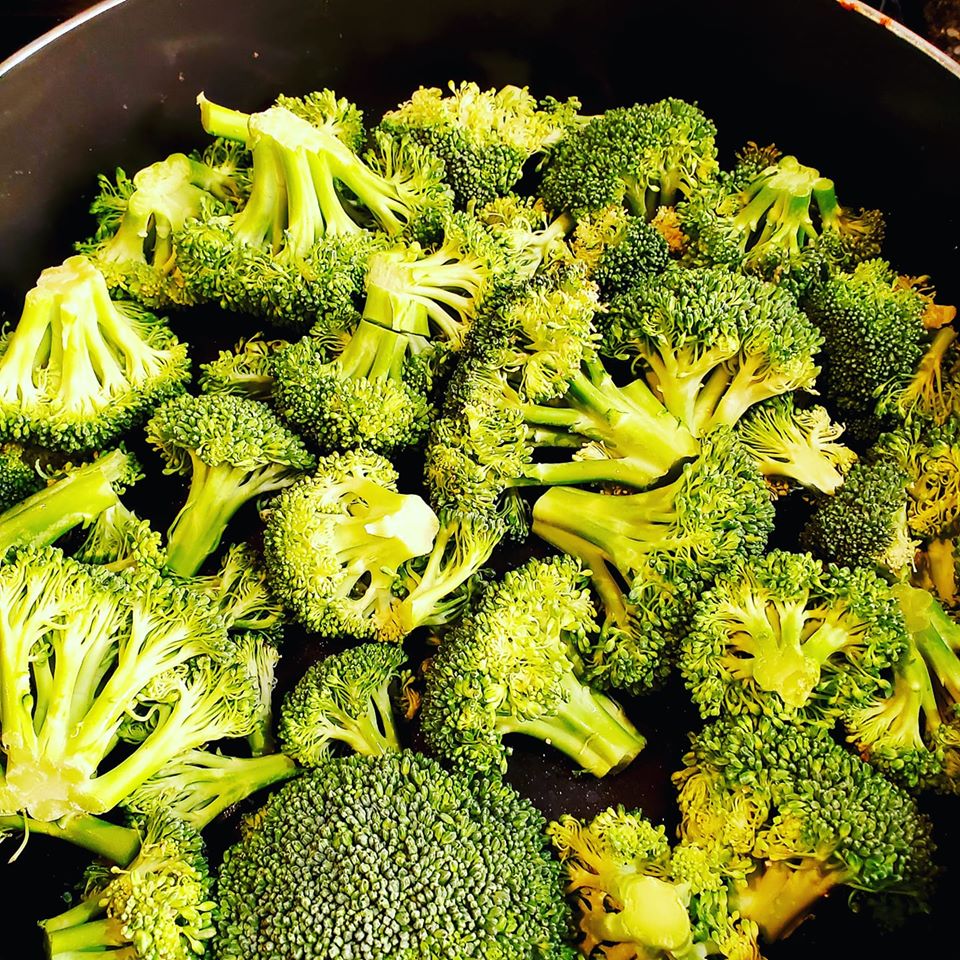 Brussels Sprouts: These protein rich vegetables are not only a good source of protein, but they are also packed with fiber and vitamins and hands down is my youngest sons' favorite vegetable. I can remember when he was around 6 and would ask me to roast them for him for breakfast, lunch, and dinner. 7 years later, he still loves them. Maybe not three times a day, but they are still one of his go to vegetables. I love that they are full of protein and good for him. His favorite way of eating them is by cutting them in halves and placing them on a large baking sheet then sprinkling them with some fresh squeezed lemon, garlic powder, onion powder, salt, and pepper and roasting them in the oven at 375 degrees for about 20 minutes.
Breakfast, lunch, and dinner are not the only times you can enjoy some protein rich vegetables, having snacks that are nutrient dense and rich with protein is also a great way to get in your daily recommended servings of protein.
Some other high protein rich snacks include peanut butter on 100% whole grain bread. We like to use Ezekiel Bread as it is made using sprouted wheat and full of fiber and other nutrients. Air popped popcorn sprinkled with nutritional yeast makes for another snack filled with protein.
So, the next time that you are looking to add some plant-based protein foods to your diet, try these 9 protein rich vegetables and your body will thank you later.
Reference: Semeco, A. M. (2020, June 16). The 10 best vegetables for protein. Retrieved from Medical News Today.com website: https://www.medicalnewstoday.com/articles/318600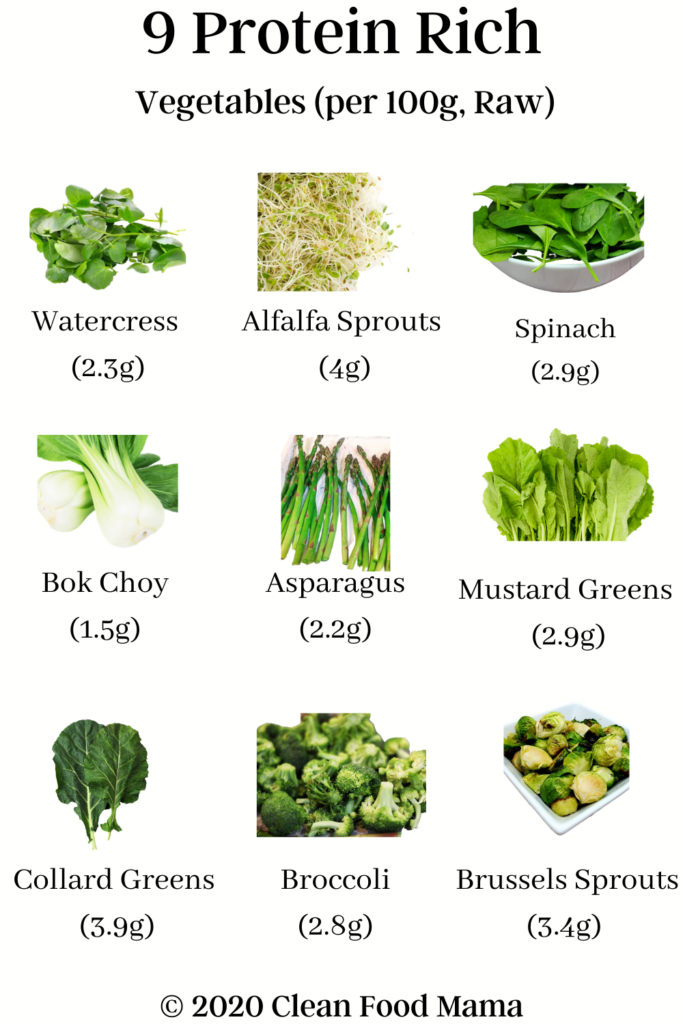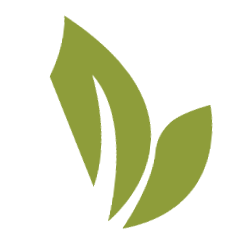 Stephanie Collazo, MS, CHC is the founder of Clean Food Mama, to help you get more plants into your diet. She shed 165 lbs by incorporating a whole foods plant-based diet and loves empowering other women to create healthy habits for themselves and their families.