I have to admit that I have never been much of a soup fan. I cannot pinpoint why, but I just know that it all changed when I created this recipe.  It has the perfect blend of liquid and texture that my whole family has been raving about it. It puts together two of my favorite things to cook with, Cumin and Cilantro.  The aroma of flavors gives this dish an extra kick without being too spicy.  
I prefer to sauté the vegetable broth, onions, peppers, and jalapenos to help bring out the extra aroma and then add in the beans and fire roasted tomatoes, then each of the spices, and make sure that I blend it well together. And the best part is besides the tortillas, the entire dish is simple and easy to make, and is a great recipe for busy moms.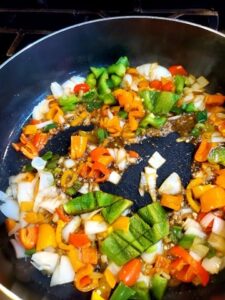 This post may contain affiliate links. See our Disclosure Policy for details.
And if you could not tell from all my recipes, I love corn tortillas. I use Three Sisters Nixtamal, not only because they are locally owned just across the river from me, but because they are organic and use all non-GMO products.  Let's just say, I could have them every day.  They make a great addition to any Mexican Dish, but they also make for great tortilla chips for this Tortilla Bean Soup.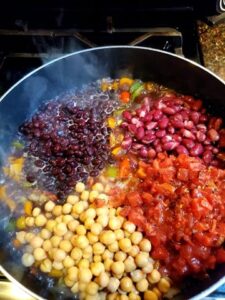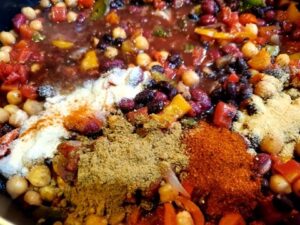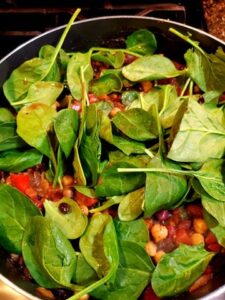 While the soup is cooking, I take the corn tortillas, cut them into triangles and lay them out flat on a baking sheet. Bake in the oven at 375 degrees for about 10-15 minutes, flipping them about half way through.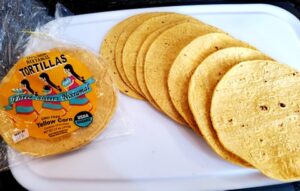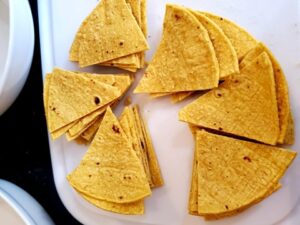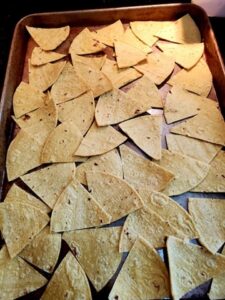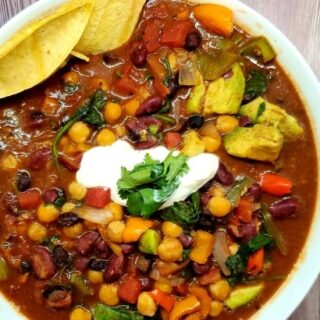 Tortilla Bean Soup
This Tortilla Bean Soup is the perfect comfort food with all the flavor goodness of fresh veggies and spices.
Ingredients
2 Cups Spinach
3 Garlic Cloves, diced
1/2 Bell Pepper, diced
5-6 Sweet Peppers, diced
1/2 Jalapeno, seeded, diced
1/2 White Onion, diced
1 -15 oz can Black Beans 
1-15 oz can Garbanzo Beans
1-15 oz can Red Kidney Beans
1-15 oz can-Fire Roasted Tomatoes
1 Avocado, peeled, diced
1 Cup Veggie Stock
2 TBSP Coconut Aminos
1 TBSP Garlic Powder
1 TBSP Onion Powder
1 TBSP Chili Powder
1 TBSP Ground Cumin
1 TSP Salt
1 TSP Black Pepper
1 Cup Cilantro leaves, diced
1 Lime Squeezed
4 Corn Tortillas 
1/2 Cup plant-based sour cream
Instructions
1. Saute oil, garlic, onions, peppers, and jalapeno for about 2-3 minutes.

2. Add in Beans, tomatoes, stock, coconut aminos, and spices. Cook on medium high for about 20 minutes, stirring occasionally Reduce heat to medium-low.

3. Add in Spinach, avocados, and cilantro and stir together and cook for about another 5 minutes. .

4. Remove from heat and serve with sour cream and tortillas.

While the soup is cooking. Cut up the corn tortillas in triangles and place on a baking sheet. Bake in the oven at 350 degrees for about 10-12 minutes until crisp. Remove from oven and serve alongside the soup.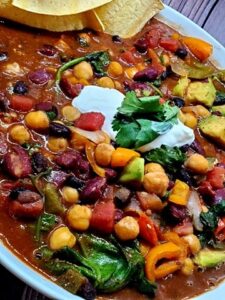 Top with a plant-based sour cream and you have the perfect meal in under 30 minutes.  From our family to yours, Happy Cooking!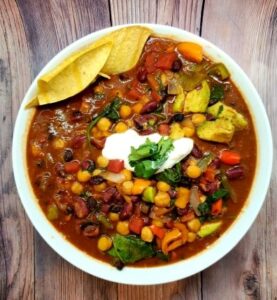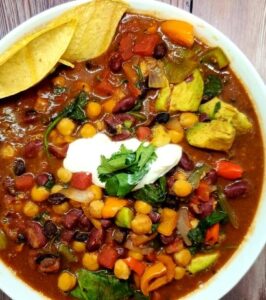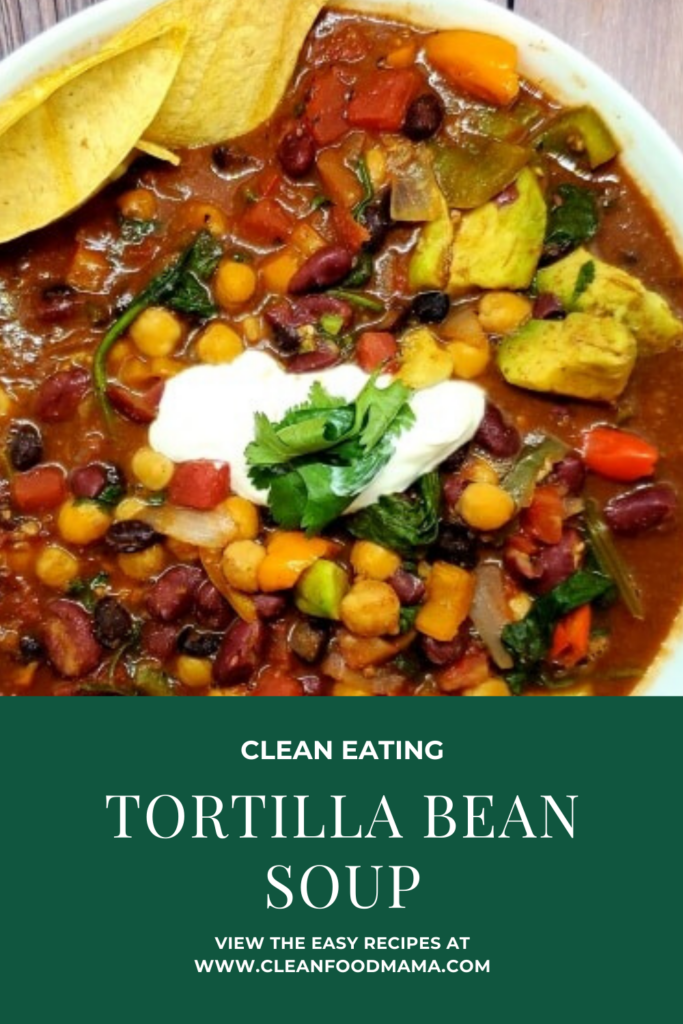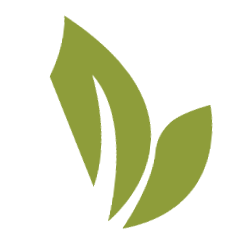 Stephanie Collazo, MS, CHC is the founder of Clean Food Mama, to help you get more plants into your diet. She shed 165 lbs by incorporating a whole foods plant-based diet and loves empowering other women to create healthy habits for themselves and their families.