This post contains affiliate links, and I will be compensated if you make a purchase after clicking on my links.
Going plant-based has inspired me even more to create cooking hacks that help make my life easier in the kitchen.
So when you finally find a cooking hack that is a gamechanger. You jump at a chance to share it with everyone. Now, I know I have been impressed by what my Instant Pot can do-but last week when a light bulb came on about how I could successfully make plant-based stuffed bell peppers without them falling over, I knew I had to share it with you.
I mean how many times have you found a cooking hack that you used over and over again. Well this is one of them. So, what is this cooking hack that made my day and got lots of positive feedback when I shared it with my family and friends? Are you ready for it?
It's using a muffin tin to hold up your bell peppers, so they stand up straight and. See I told you that it was a gamechanger. I mean why did I not think of this sooner. All I can tell you is I will forever and always use this hack every time we make stuffed bell peppers. I mean who say a muffin tin are only for muffins, well not this mama.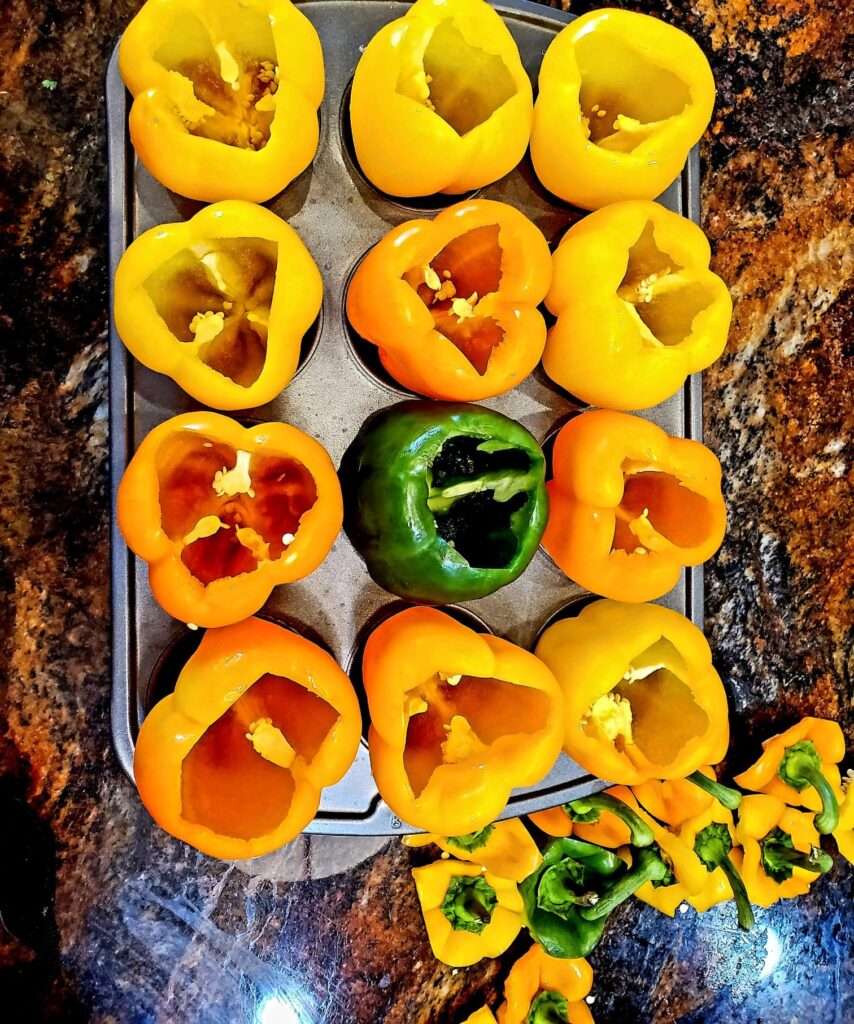 All you will need is a muffin tin, bell peppers, and of course our delicious Plant-based Mexican Stuffed Bell Pepper Recipe and you have the perfect meal.
Now that I have given you this game changing cooking hack, lets getting to making the ingredients to stuff the peppers with.
The only kitchen equipment you will need for this recipe, is a rice cooker or Instant Pot and a Muffin Tin (6-cup or 12-cup tin, depending on the size of your family).
Begin by pre-heating your oven to 375 degrees.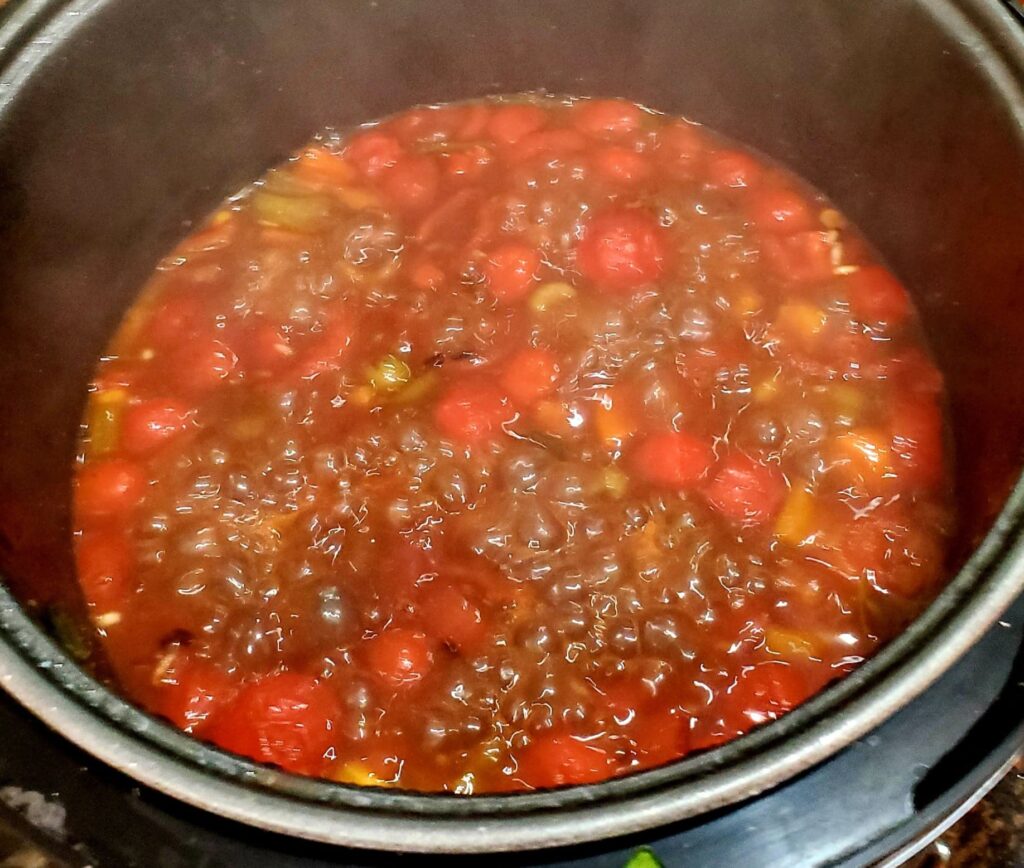 In a rice cooker, add in 4 cups of Wild Rice, 1-15 oz can of black beans, ½ Cup of frozen corn, ½-15 oz can of Muir Glenn Tomato Sauce, 5 cherry tomatoes, halved, ¼ cup of green onion, chopped, 6-8 green olives, 1 TBSP garlic powder, 1 TBSP Onion Powder, and salt and pepper to taste. Choose quick cook.
While the mixture is cooking, take your bell peppers and cut off the tops, place them in the muffin tin. Prepare the Pico de Gallo by using our recipe below.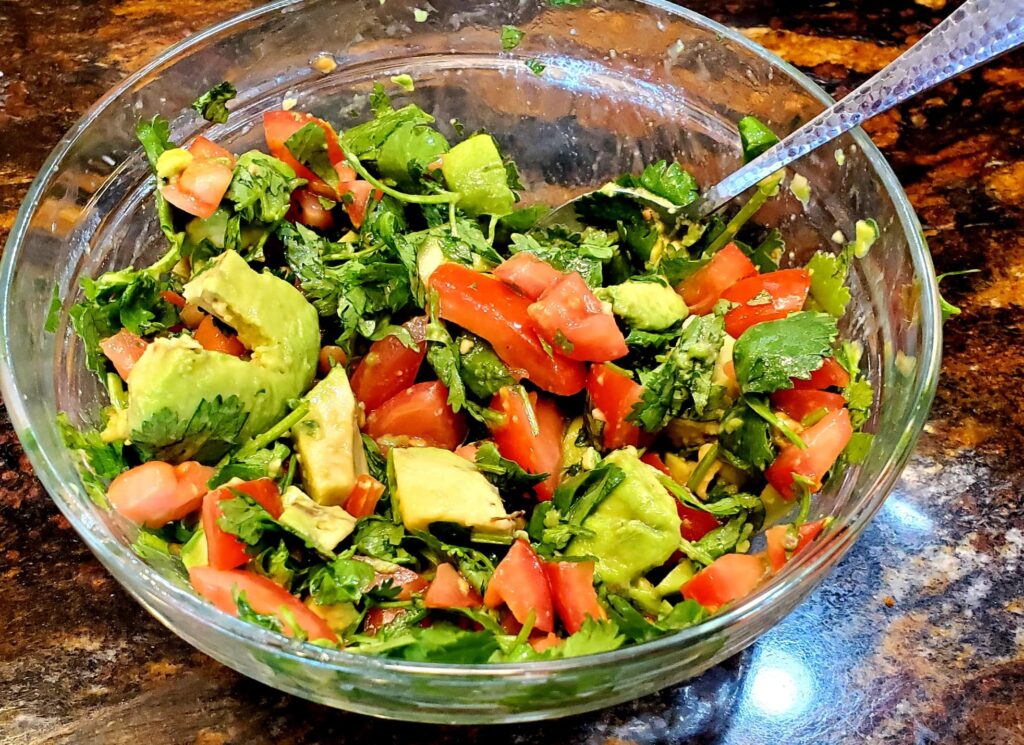 Once rice cooker timer goes off, take the mixture and add it to each of the bell peppers, place their tops back on ( I think it helps keep the mixture moist) and place in the oven and bake for about 20 minutes. Once they are done, remove them from heat, remove their tops and top with the Pico de Gallo and serve.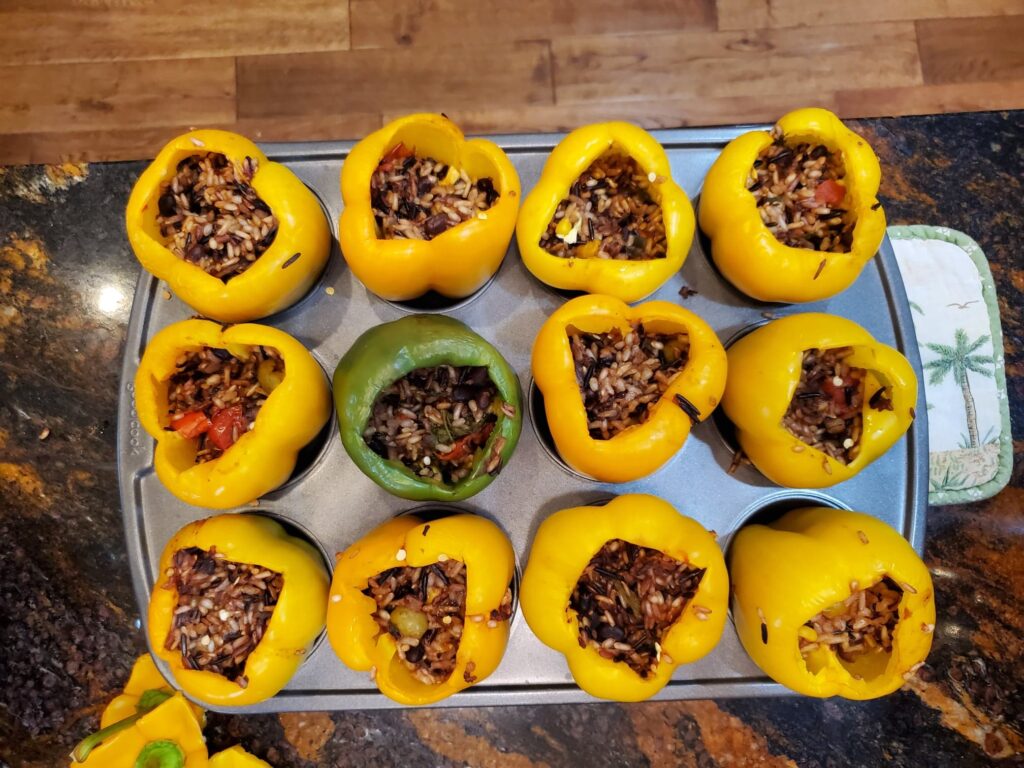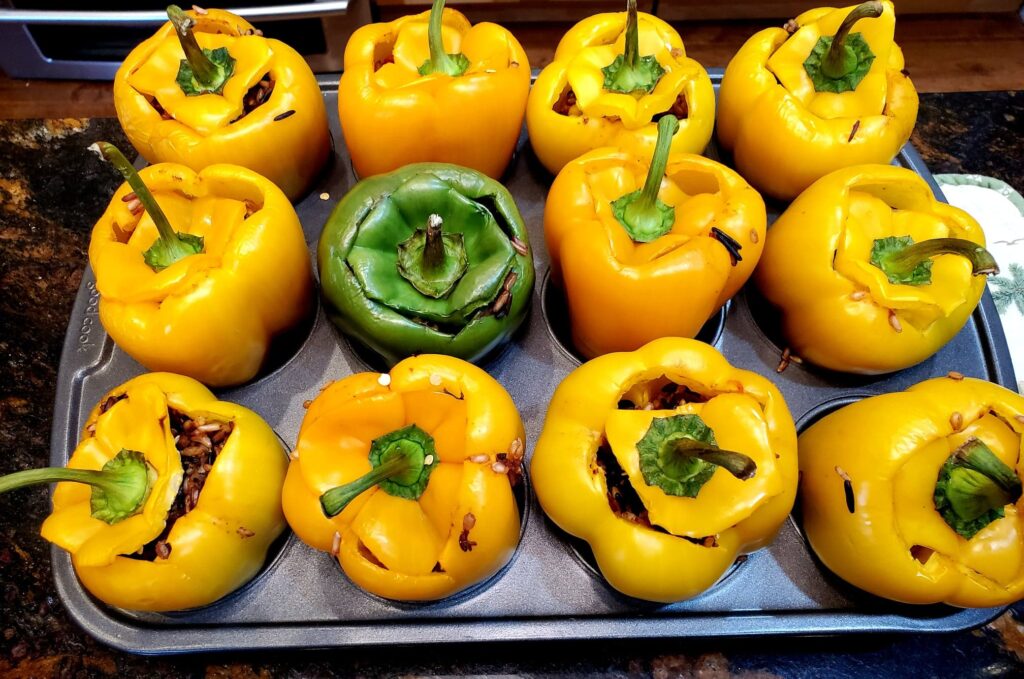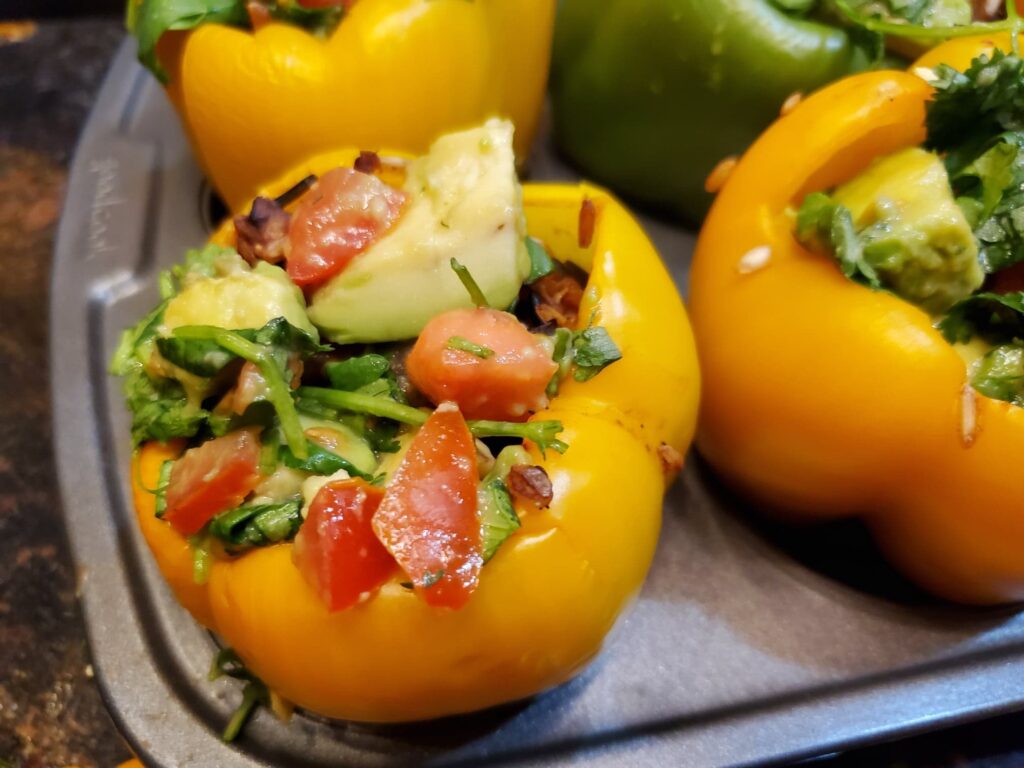 Do you have a cooking hack that you would like featured on our blog? Email us at stephanie@cleanfoodmama.com and let us know the cooking hack you would like to share with our readers.
Happy Cooking!
.