Being a busy mom of two boys, I know how important it is to find healthy meals that are quick and easy for your family. I put together a list of 11 of our plant-based recipes that can be made in 30 minutes or less that have been tested and approved by both my boys that your whole family will love.
One thing that I love about healthy quick and easy meals are they can be used for any meal of the day.
If you are trying to cut down on more time that it takes to put together some of these recipes, I would suggest spending one day preparing some of the foods such as chopping up some of your fruits or veggies, or cooking a large batch of rice or beans so that when you go to put together these recipes, it can save you even more time.
The first recipe that I wanted to share is one that I first made earlier this year and has been one of my favorite dishes to make. It is our One Pan Mexican Quinoa Skillet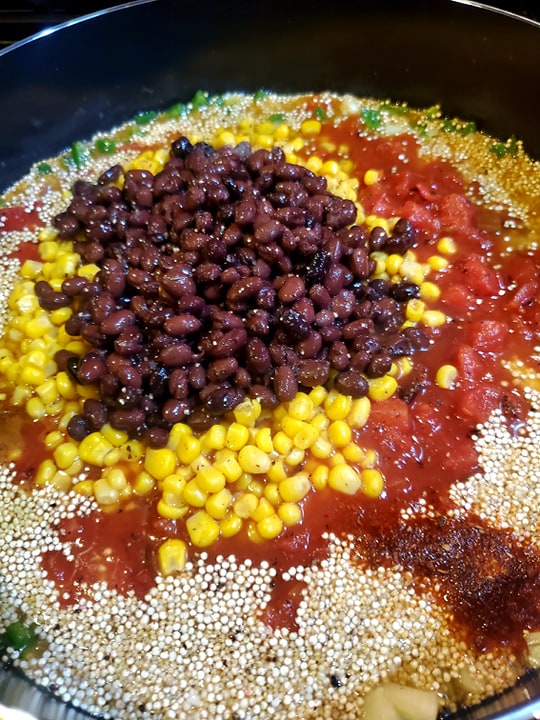 This post may contain affiliate links. See our Disclosure Policy for details.
I love this dish not only because it is delicious, but can be made in 30 minutes or less and is made using one pan which means less dishes to wash. And as a mom, I know that less dishes, also means less time for cleanup and more time for your family or getting in some extra time for yourself.
The next recipe was one that I have made using both Brown Rice Paper and Collard Greens and both are just as delicious for the wrap in our Veggie Spring Roll recipe that requires no cooking and is a great meal or snack for the whole family.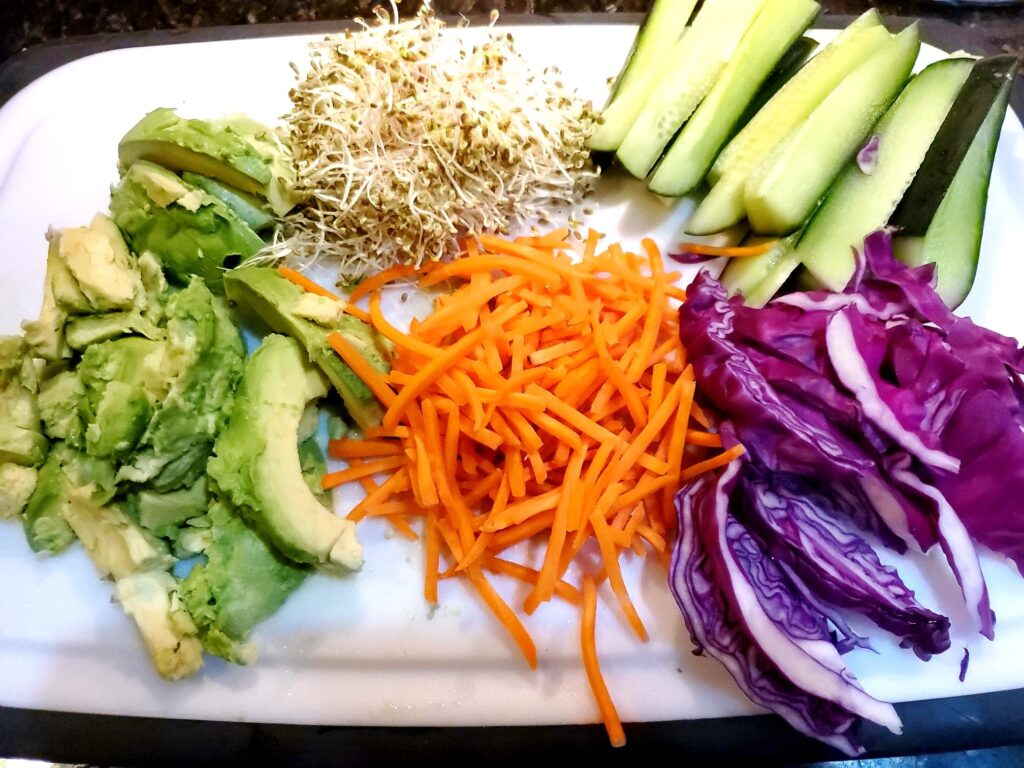 This next recipe is one that can be made using the vegetables I used or any of your favorite vegetables. Since going plant-based we have also gone mostly oil-free, and so this Roasted Veggie recipe is made using no oils and can be a great main dish or used as a side dish or a great afternoon snack.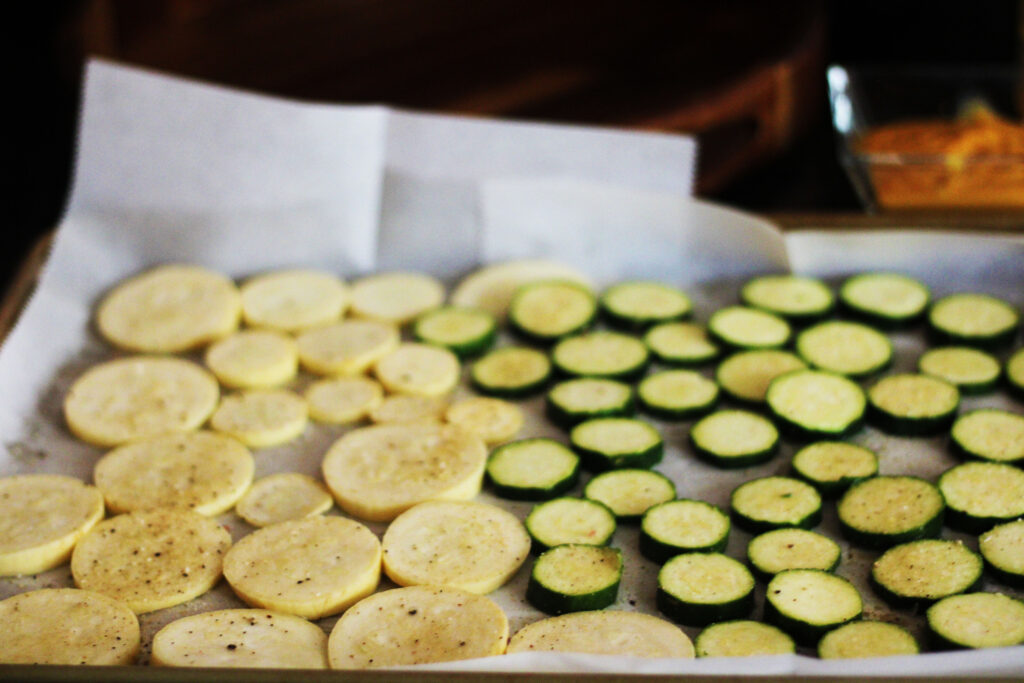 I could not forget to add this recipe as it has become one of our favorite recipes to make because it is on that includes our favorite cheese sauce. These Vegan Cheesy Mashed Potatoes have been a great hit in our home and will definitely be on our menu for the holidays this year.
What would be a list of quick and healthy meals without including a smoothie including our special Green Smoothie that you can enjoy for breakfast, lunch, or dinner, or even as a dessert. Okay so I originally made this recipe for St. Patrick's Day, but March is not the only time of year you can enjoy this delicious smoothie made using fresh fruit and veggies. All you will need to get out is the blender and you have the perfect healthy go to meal.
So these next three recipes do not necessary qualify as complete meals, but they have adorned many meals in our home and are a great addition to some of the recipes on this list.
First is our Homemade Pico de Gallo. Can you say, Yummy? I have tried store bought Pico de Gallo's and nothing compares to this recipe. It is fresh and made using real food ingredients and to top it off adds a great splash of color to a meal. Enjoy with some of our homemade Corn Tortilla Chips or serve it alongside our Easy Guacamole on top of our Loaded Portobello Mushroom Nachos which has been another hit in our home and is another quick and healthy recipe that you can make in under 30 minutes.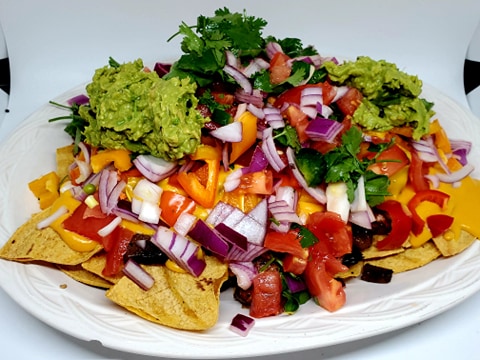 Does anyone else feel like breakfast kind of gets overlooked when it comes to mentioning quick and healthy recipes? Or is it just me? Okay so maybe its just me, but our Homemade Granola is one that can be made in under 30 minutes and be made in a big batch in that short of time. It is a great recipe to make and store in an airtight container in your pantry or cupboard and enjoy with some plant-based yogurt or plant-based milk. If you want a little more sweetness, just add in some raisins and enjoy!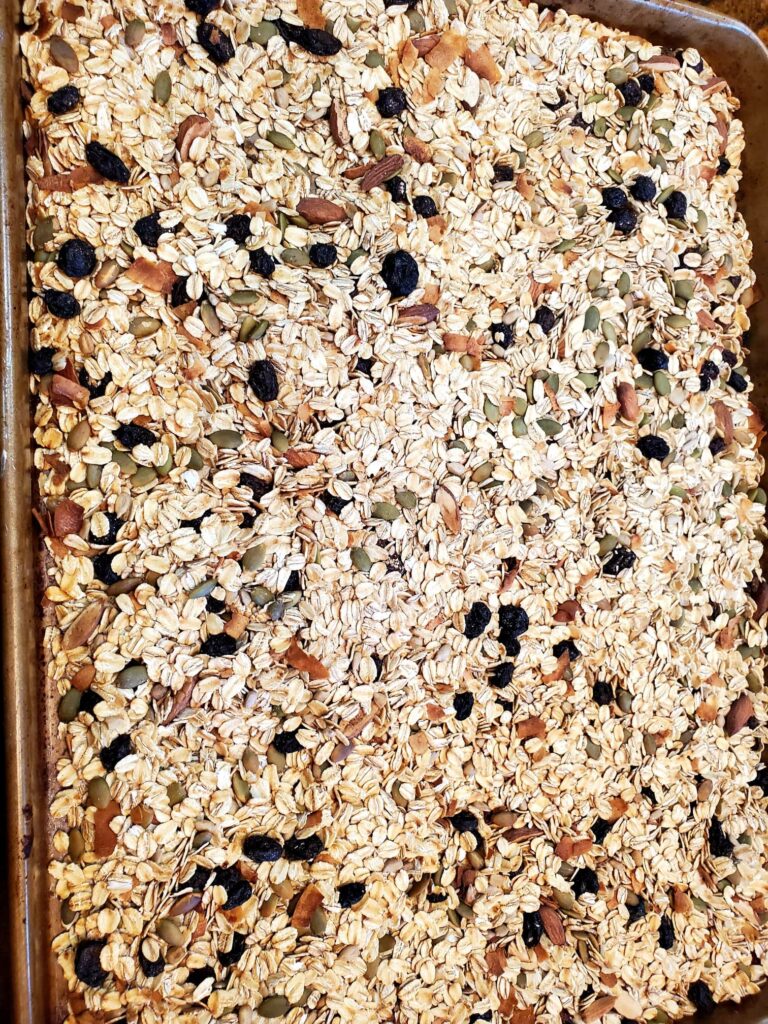 This next recipe is one that I chose do to for a plant-based friendly food challenge that I took on with Estelle over at Homemade on a Weeknight. We each took a recipe from one another's blogs and made them for our families. Being pasta lovers in our house, I knew this Creamed Corn Pasta recipe would be a hit with my boys and it did not disappoint. It was not only simple and easy to make, it was oh so delicious.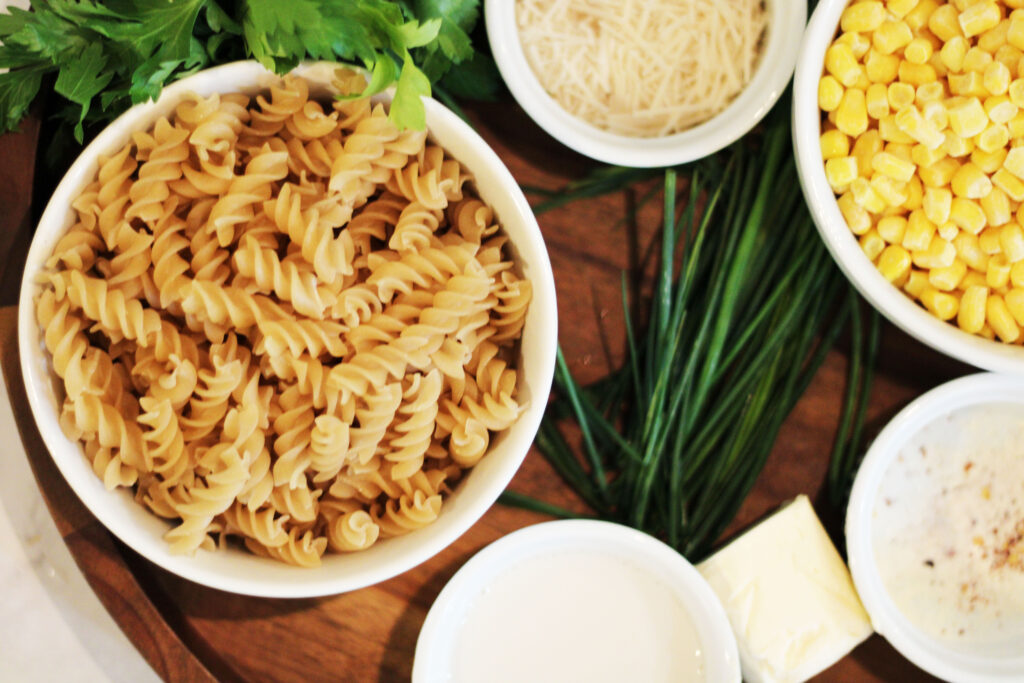 What is a list of 30-minute or less healthy recipes without adding in a salad? We cannot forget our Quinoa Spring Salad. Even though I love a great salad, there is something about this Quinoa Spring Salad that makes it the it a great addition to any meal.
It is a great mixture of my favorite greens and one of my favorite plant-based proteins, Quinoa.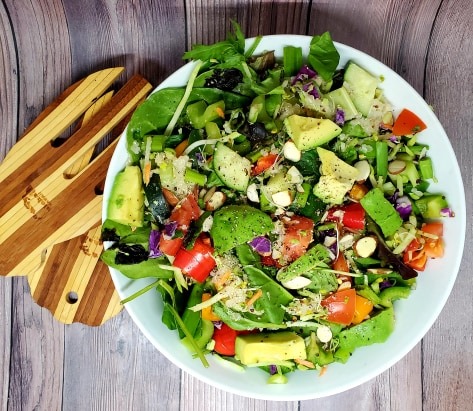 Brussels Sprouts have been my youngest sons' favorite vegetable since I can remember. When he was about 7 he used to asked for Roasted Brussels Sprouts for breakfast, lunch, and dinner. I mean who can turn down a kid who asks for veggies for all his meals? Not this mom. And even today as a teenager, they are still by far his favorite vegetable and I tend to agree with him that they are quite simply one of the best ones around.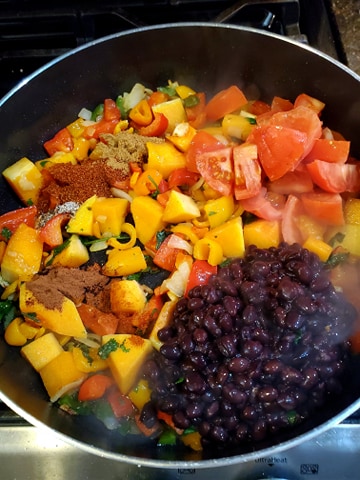 And last but not least of one of our favorite quick and healthy meals is our One Pan Quinoa and Black Bean. Okay, maybe I might have a little obsession with one pan meals. Like I said in the beginning I am a busy mom of two boys not to mention teenage boys and so I am always looking for plant-based meals I can make that not only are quick and easy, but that are full of flavor and this is definitely one dish that meets all those requirements.
While there are other recipes that are up on the blog that I would have loved to add to this list, they didn't quite make the 30 minute or less category, but that doesn't' mean they do not deserve their own recognition. Check out these and other plant-based recipes on the site and Happy Cooking!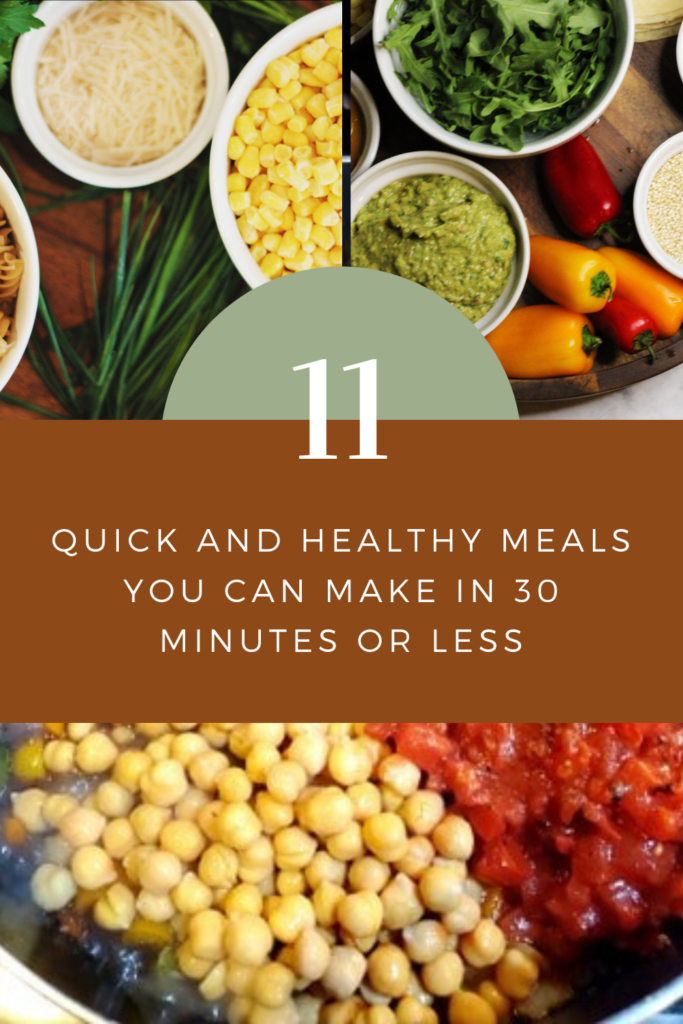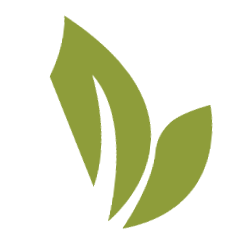 Stephanie Collazo, MS, CHC is the founder of Clean Food Mama, to help you get more plants into your diet. She shed 165 lbs by incorporating a whole foods plant-based diet and loves empowering other women to create healthy habits for themselves and their families.