This post contains affiliate links, and I will be compensated if you make a purchase after clicking on my links.
These Ultimate Plant-based Sandwiches have been a huge hit in our house.
Wow your kids with these plant-based sandwiches that are made using all real food ingredients.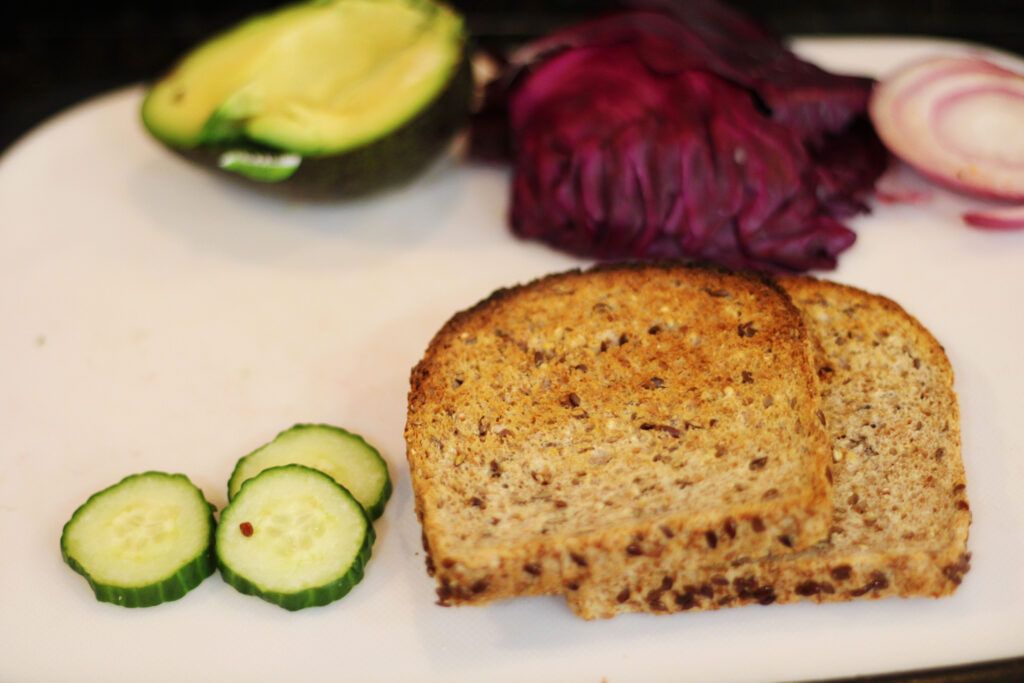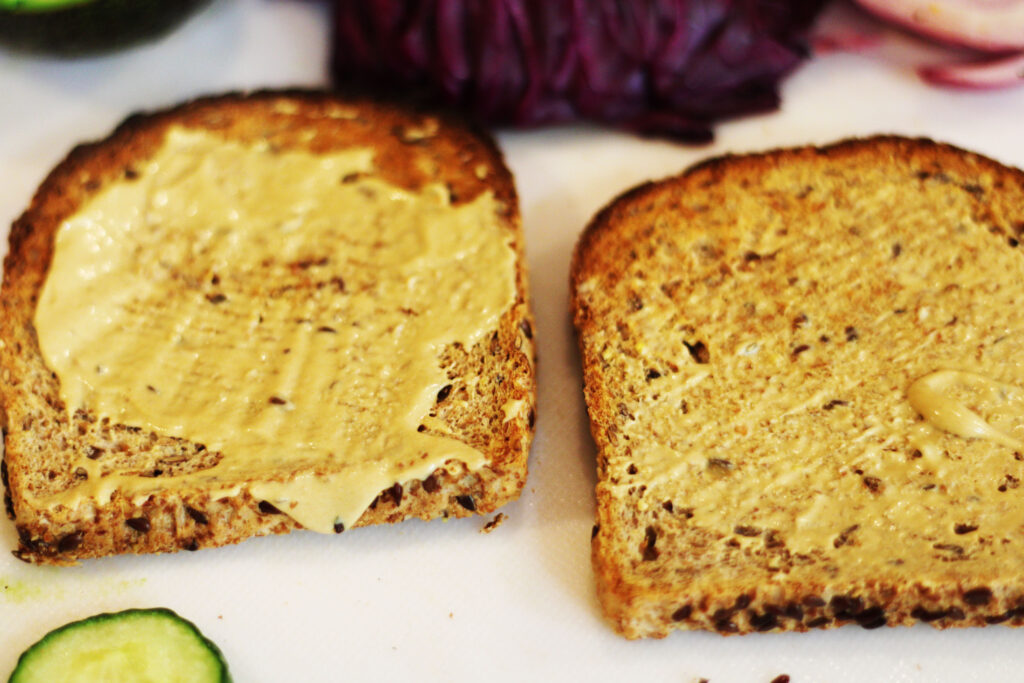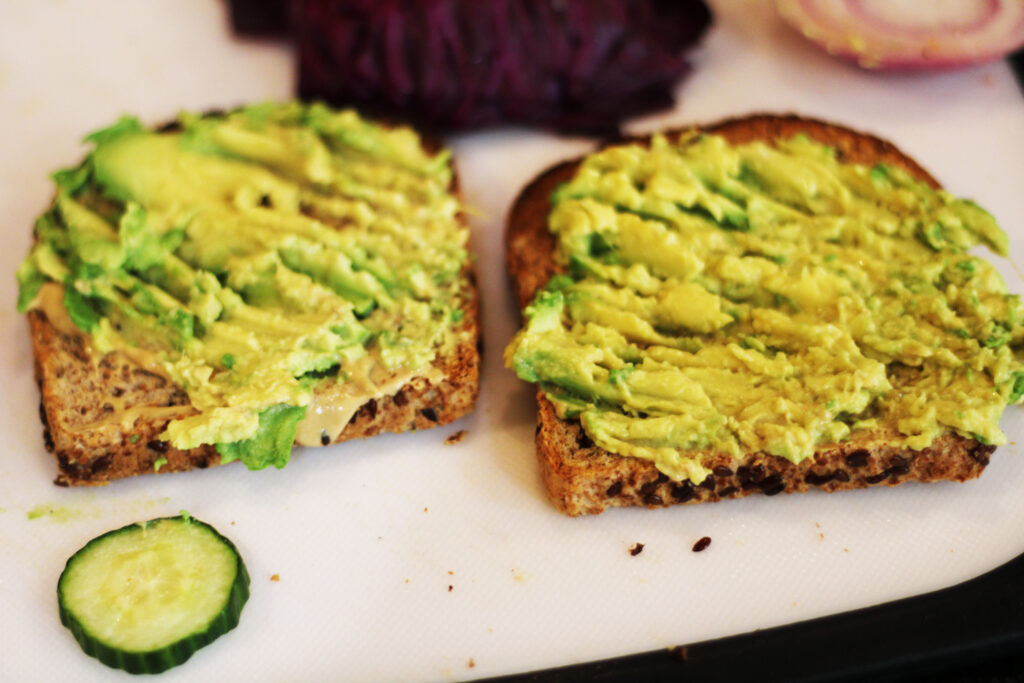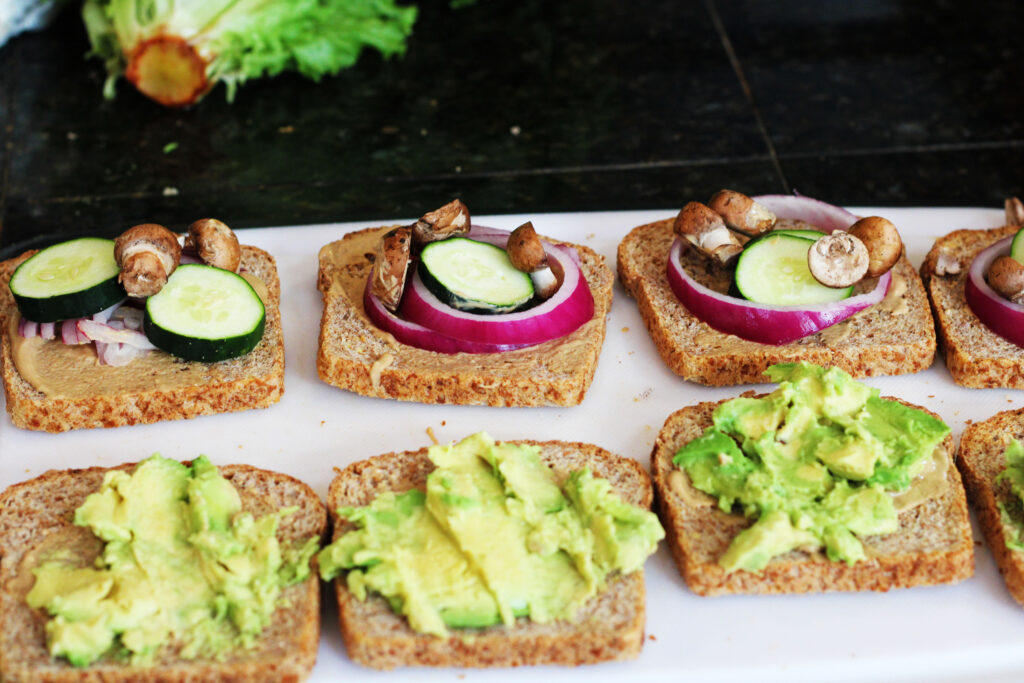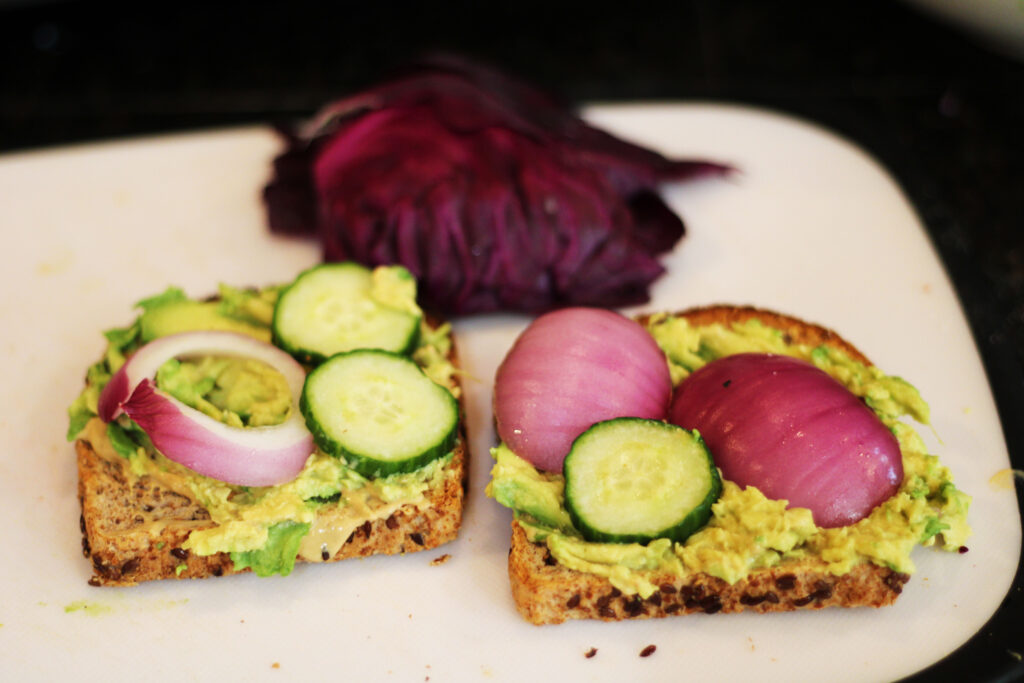 To be honest, we have enjoyed these both for lunch and dinner.
You can choose the vegetables on the ingredients list or substitute them for your favorite vegetables. Not a fan of Dijon mustard, try switching it up for yellow mustard or enjoy the smashed avocado as your condiment.
The only equipment you will need for this recipe is a toaster or toaster oven and a knife.
We use Ezekiel Bread as I find it the cleanest ingredients and plant-based. You have to store the bread in the freezer, but that also means you will either need to toast it or let it thaw out before you use it.
My favorite one is their flax seed one. It comes in yellow packaging, but has such a great flavor and provides me with lots of great whole grain nutrition.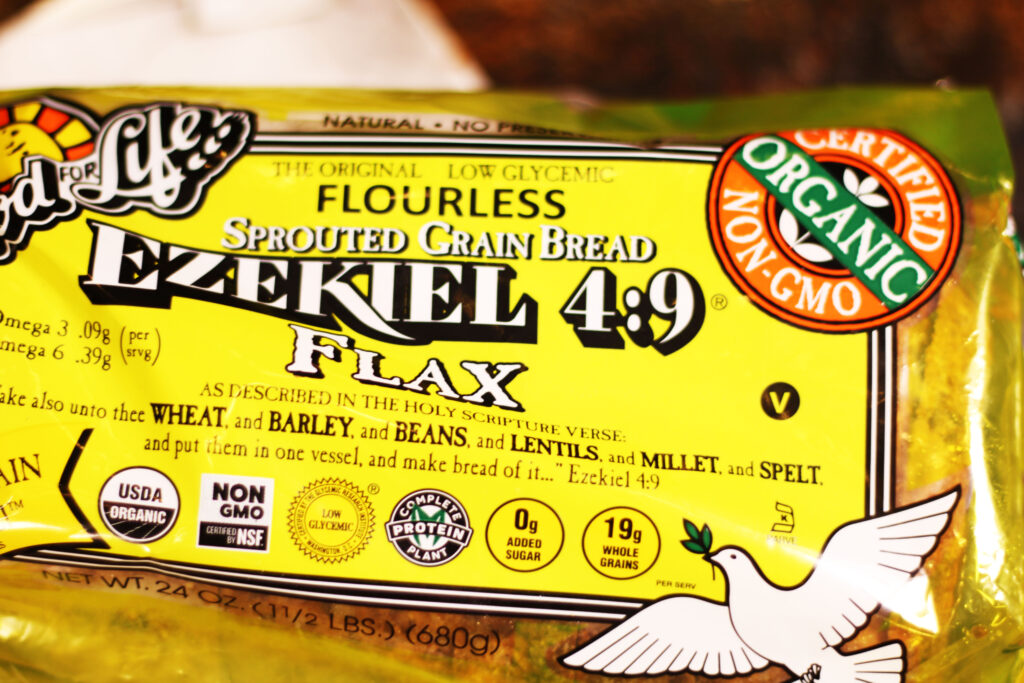 These sandwiches are simple and easy to make and take no more than 10 minutes to make one for yourself and a few extra minutes if you are making them for someone else too.
To make this delicious recipe here are the ingredients you will need:
Print
Ingredients
2 Pieces of Ezekiel Bread or a Clean Whole Grain Bread, toasted

1 TBSP Dijon Mustard

1/2 Avocado, peeled, seeded, and mashed

1 Slice of Green Leaf Lettuce

1 Slice of Roma Tomato

1 TBSP Broccoli Sprouts

1 TBSP Broccoli Slaw

1 Slice of Red Onion

1 Slice of Red Cabbage

1 Mushroom, sliced

1 Slice of Cucumber
Print
Directions
After toasting the two slices of bread, spread the Dijon evenly over each slice.
Add the mashed avocado to each slice, then add the remaininig ingredients and serve.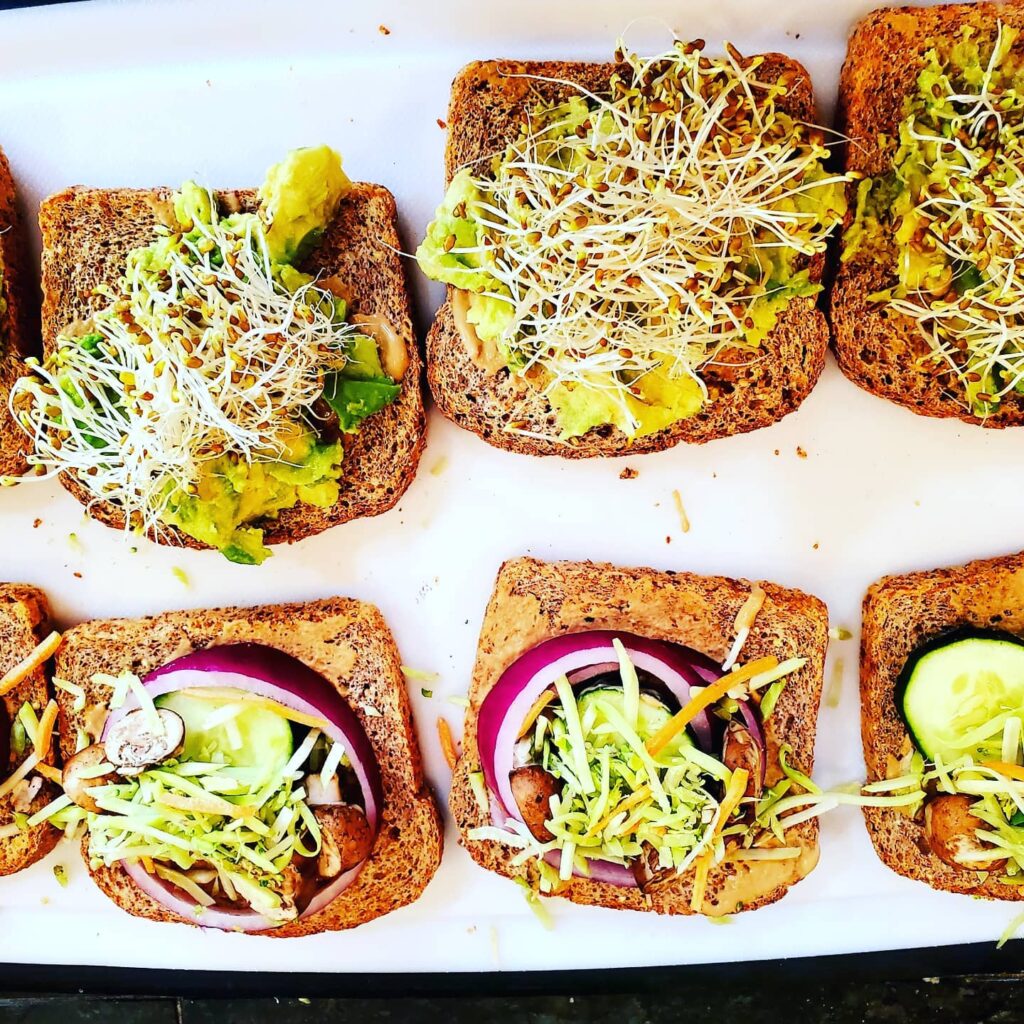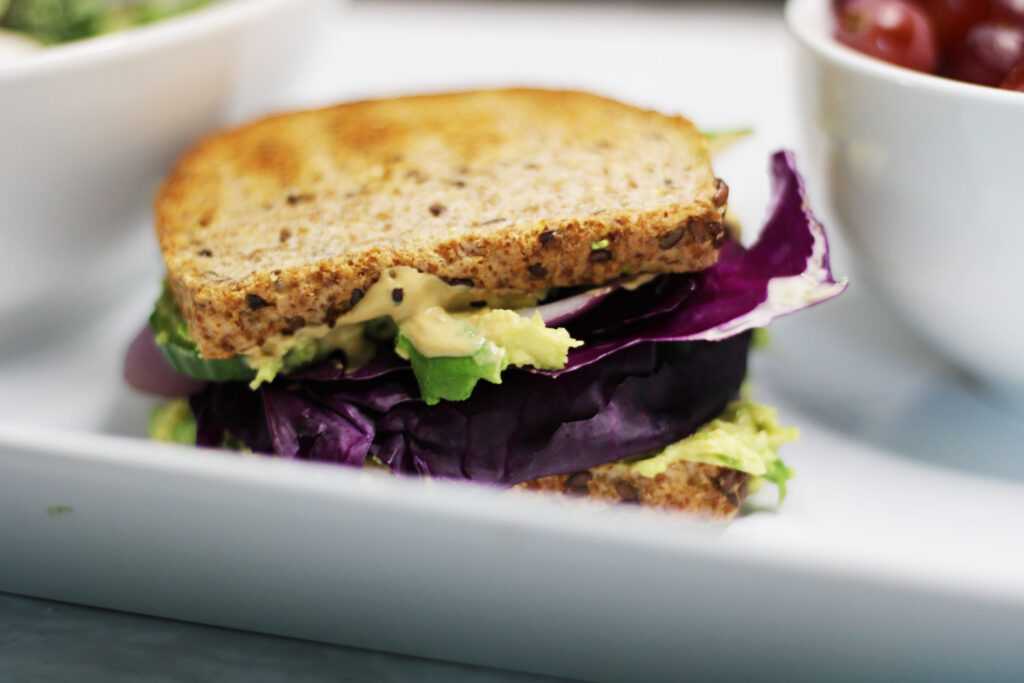 This recipe is kid-approved and is makes a great meal that the whole family can enjoy.