This post contains affiliate links, and I will be compensated if you make a purchase after clicking on my links.
This year we celebrated our very first Plant-based Thanksgiving.
And earlier this month, I received my certification from the T. Colin Campbell Center for Nutrition Studies and so, I felt it was fitting that we tried some of their plant-based dishes this holiday season.
All I can say is that everything from Portobello Pot Roast to the Apple Pumpkin was absolutely delicious.  
We have since enjoyed a few of these dishes this past month and looking forward to enjoying some of them for Christmas Eve and Christmas Dinner.
Who knew that going plant-based would be so delicious?  I mean we spent years having the traditional Holiday meals without even knowing how good food could be.
And to be honest we did not miss having a Turkey or Ham this year.  Okay so that is not entirely true, we did have our very first Tofurkey this year.
These 9 Holiday dishes are sure to become one of our favorite dishes to make and I am excited to share them with you.
Every one of the recipes are dairy-free, oil-free, and a great addition to a plant-based diet.
Each of the recipes we made in our kitchen this year for Thanksgiving and all the photos from the dishes are our own. It could not have happened without the help of my mom and my 17-year old son.
Below are also some behind the scenes pictures of our day spent creating and cooking the recipes from the T. Colin Campbell Center for Nutrition Studies.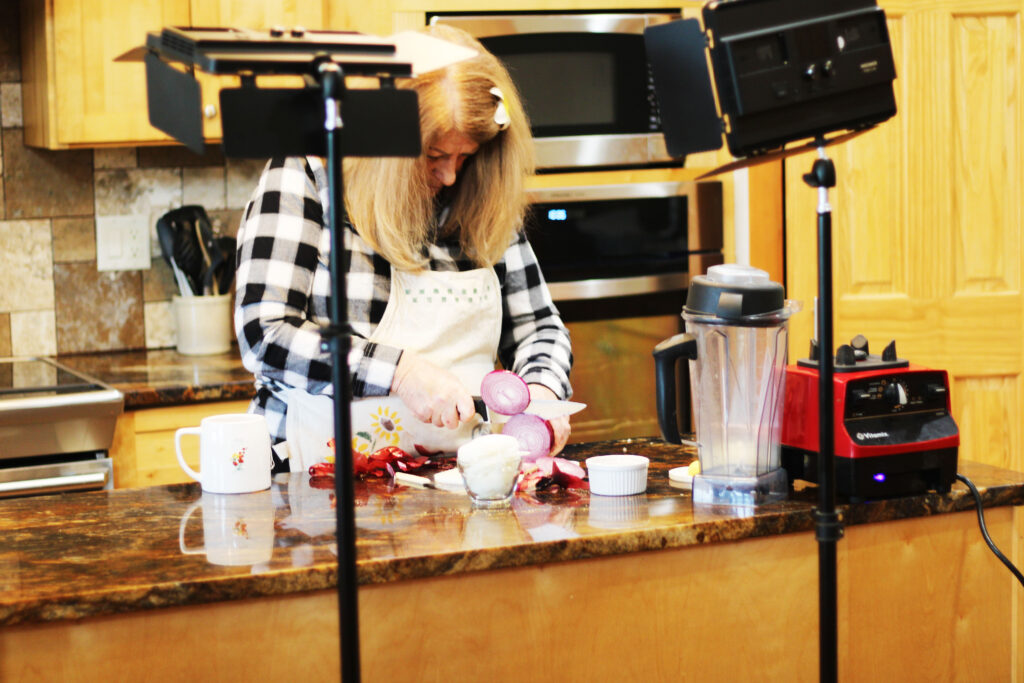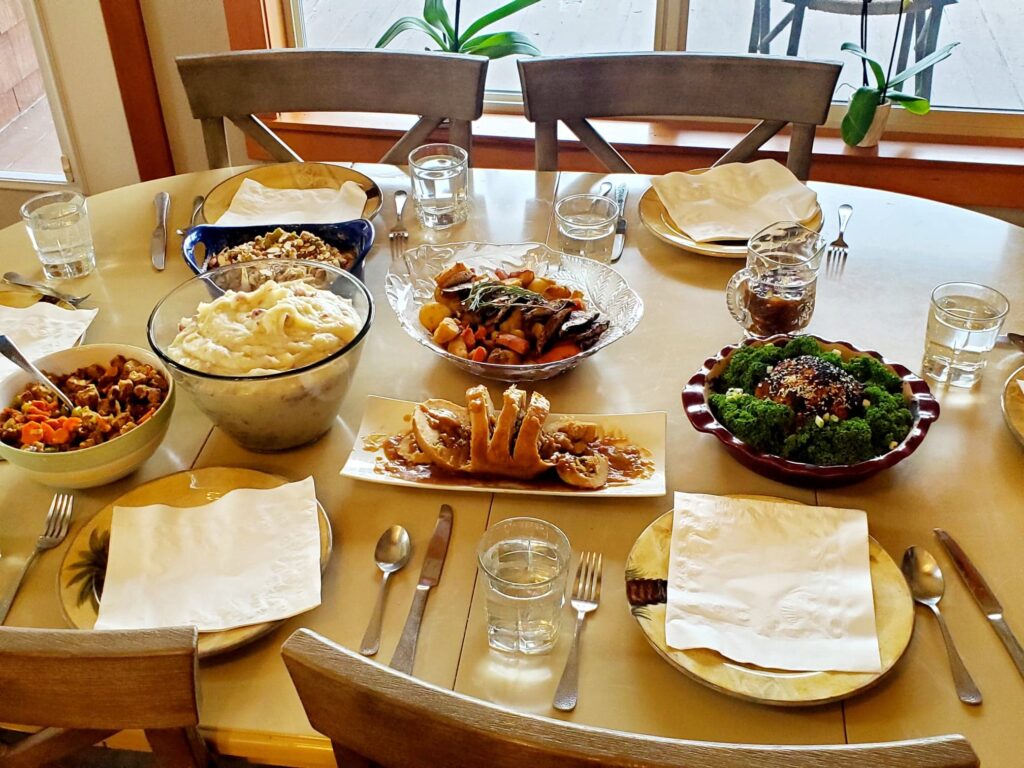 Some of the recipes we adapted.  I hope you enjoy them as much as we did.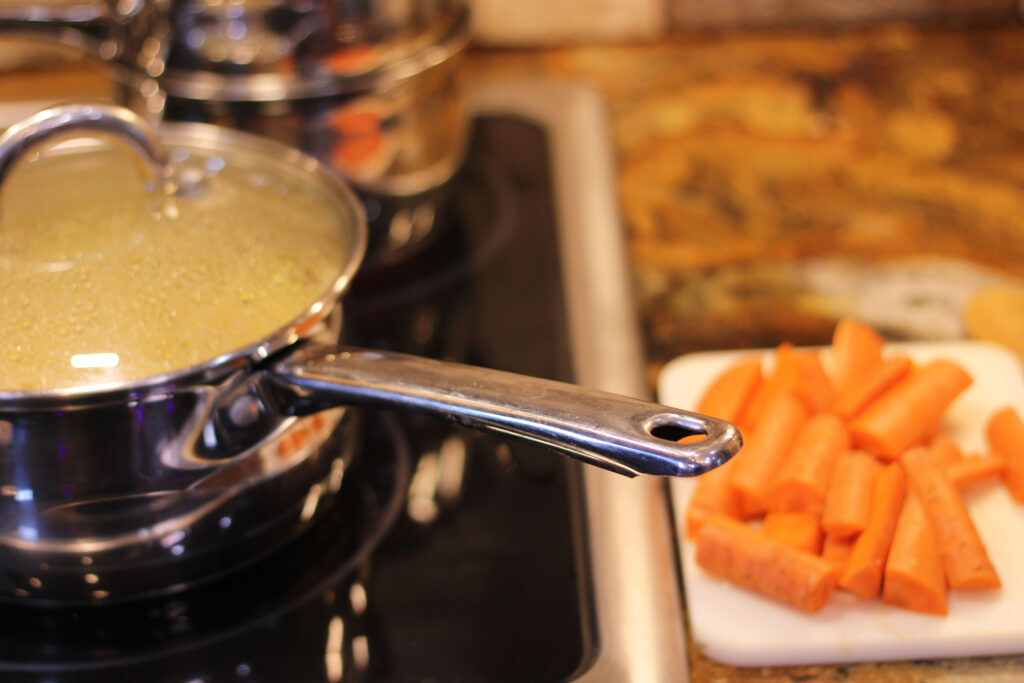 First up on the list happens to be our favorite one from the list.
And this year it will be our main dish that we will be enjoying on Christmas Day.
Portobello Pot Roast by Evelisse Capo, PharmD.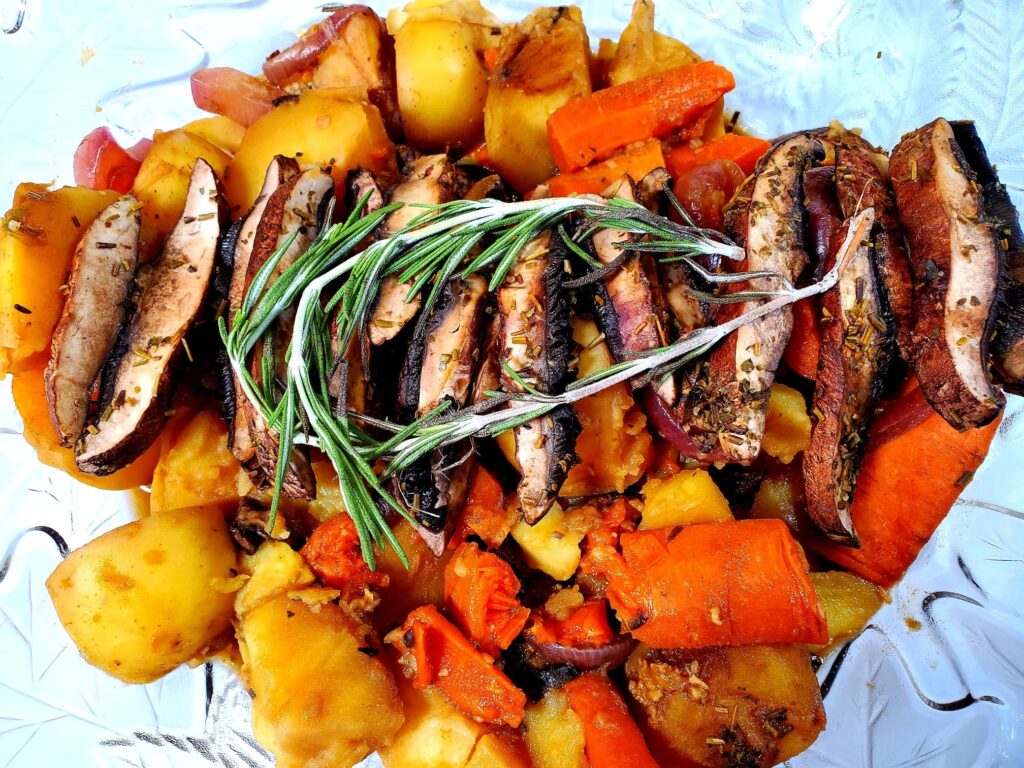 The flavors from the sauteed onions in my opinion makes this dish taste so delicious. All I can say is that the kitchen smelled amazing from the onions to the rosemary. All you need it one word to describe this dish. YUM!
Next up on the list is the Roasted Brussels Sprouts with White Wine by Jill Edwards, MS, CEP.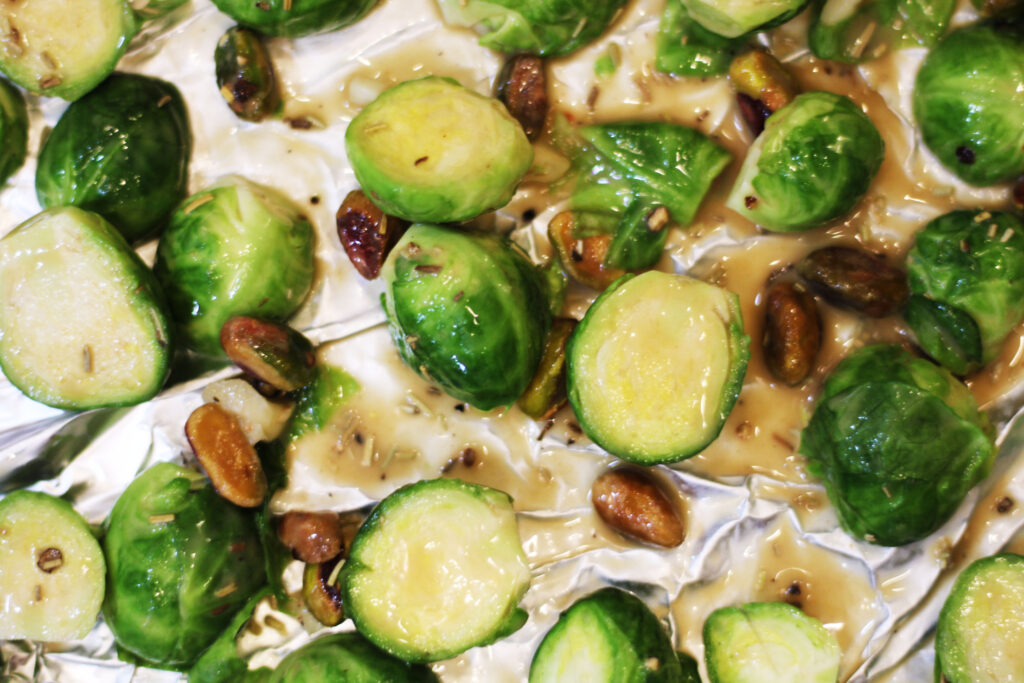 Brussels Sprouts is just one of those dishes that can be eaten any day of the week. If you remember one of my older blog posts, when my youngest was about 7 years old he would eat them for breakfast, lunch, and dinner. 
This is the first time that we made them with White Wine and all I can say is that they were so delicious. I have never had pistachios with Brussels Sprouts, but the flavors from this dish made it a perfect addition to our holiday meal.
If you are like us and Garlic Mashed Potatoes adorn every holiday meal, then you will not be disappointed in these
Garlic Mashed Potatoes by CNS Recipes made using a plant-based milk.
We chose to make it with unsweetened almond milk.  You can use store bought vegetable broth or you can use our Homemade Vegetable Broth as well.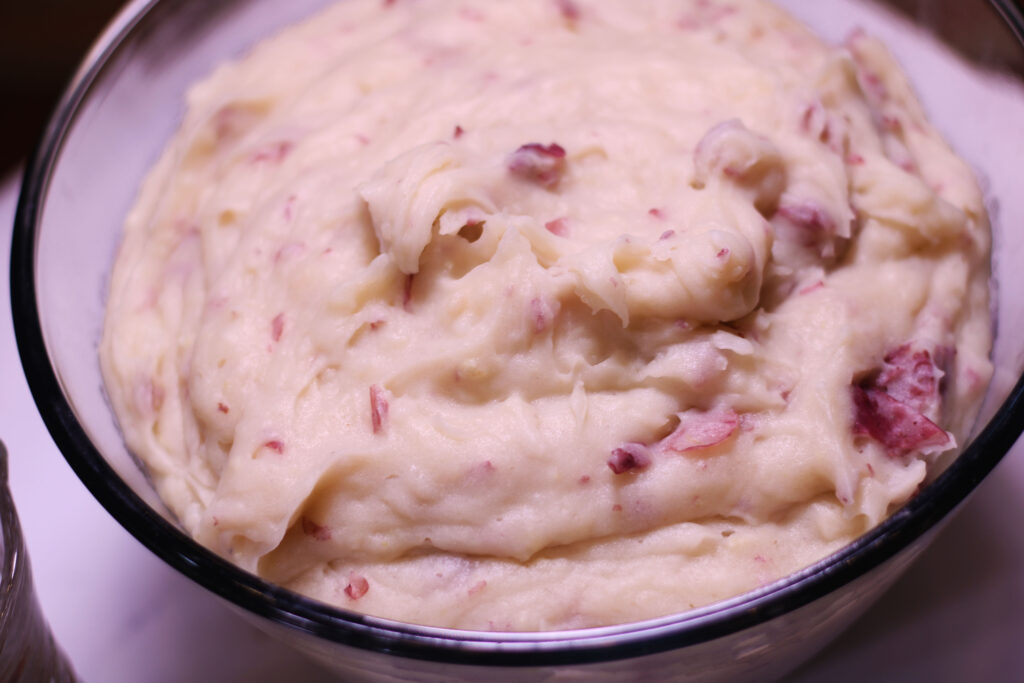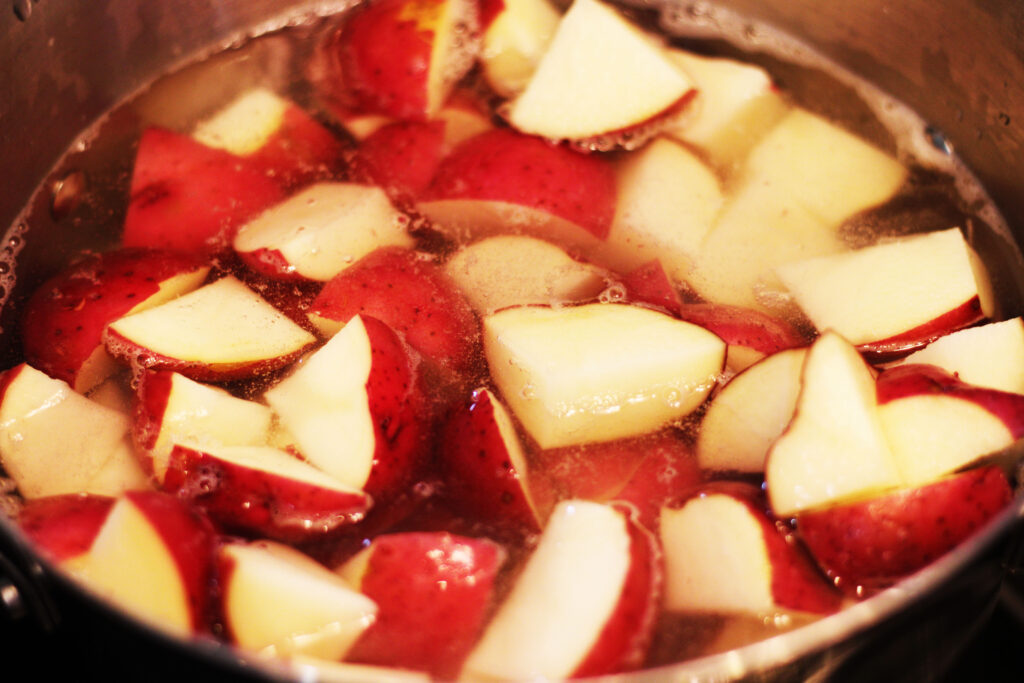 Enjoy them alone or with this
Savory Shitake Gravy by CNS Recipes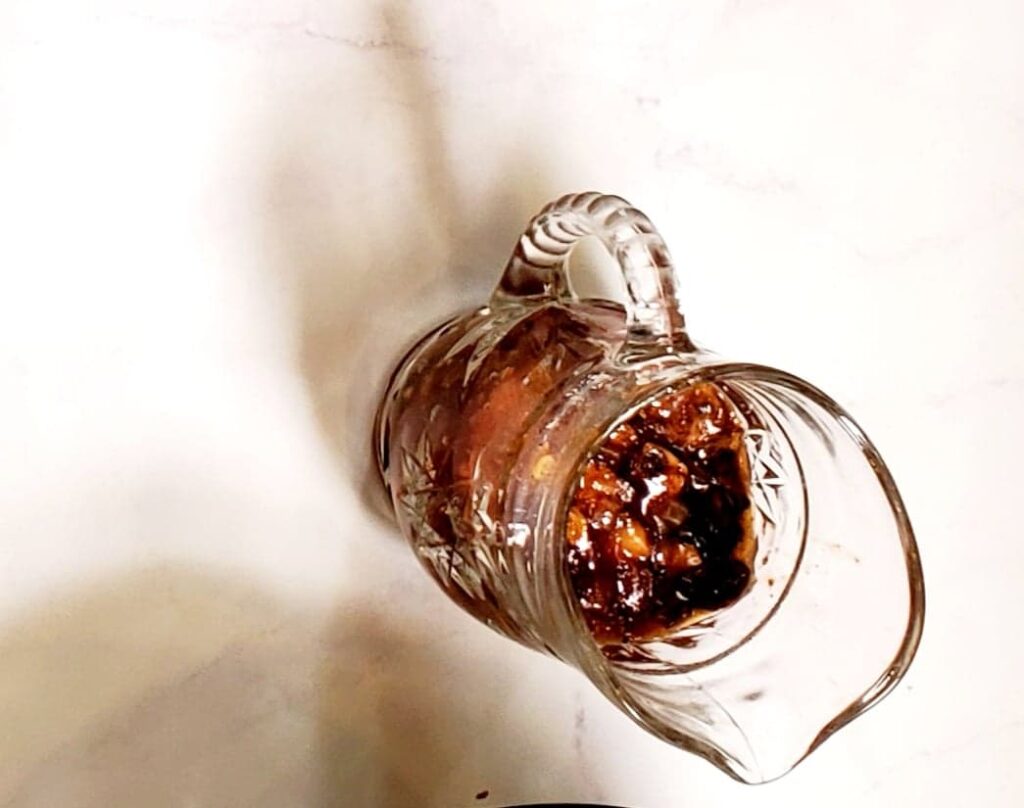 I have never been much of a gravy person until I tried this Savory Shitake Gravy recipe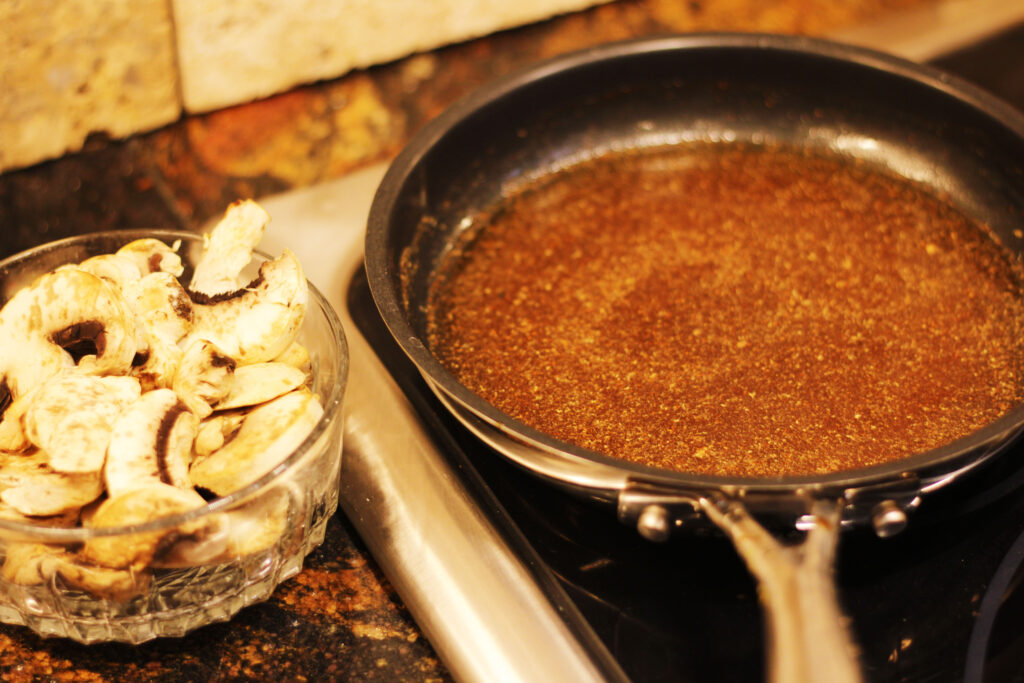 We had purchased shitake mushrooms to make this dish, but when I went into the refrigerator to get them out they were gone, I guess someone else in the house had some other ideas for them, so we ended up using white mushrooms and they worked just fine.
We ended up using Bob's Mill Arrowroot Starch to help thicken up this dish instead of the cornstarch. This recipe also calls for two of my favorite spices, coriander and chili powder. You can enjoy this recipe with the Garlic Mashed Potatoes or alongside anyone of these dishes on this list.
How can you not enjoy the holidays without stuffing? For years we went without stuffing because all I could remember was the boxed stuffing and to be honest, it was not a good memory. That all changed when we tried this
Traditional Holiday Stuffing from Evelisse Capo, PharmD.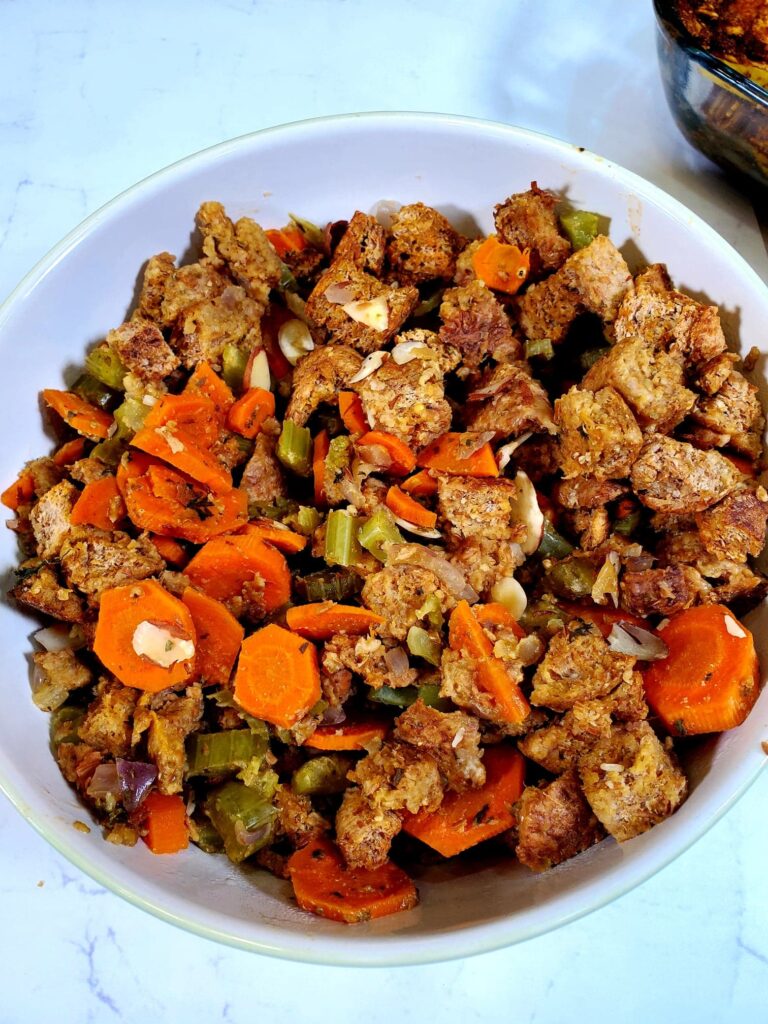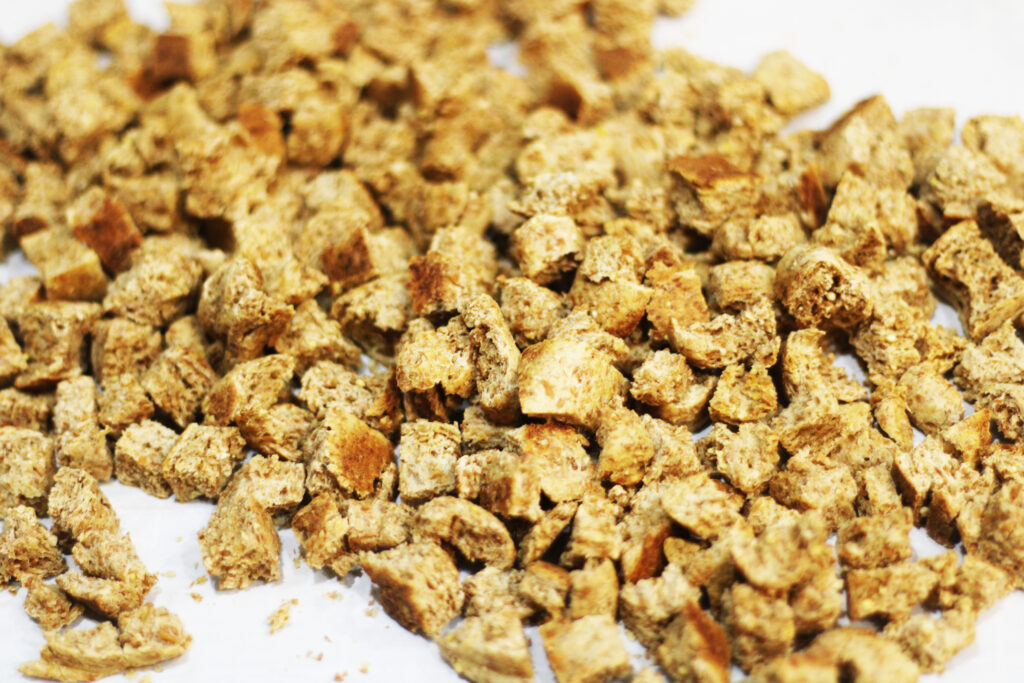 Loaded with fresh vegetables such as celery and onion, and made using whole grain bread cubes. We chose to use Ezekiel bread as it is one of the cleanest whole grain breads out there.
This Golden Roasted Cauliflower with Turmeric recipe by Naked Food comes in 2nd as my favorite on this list.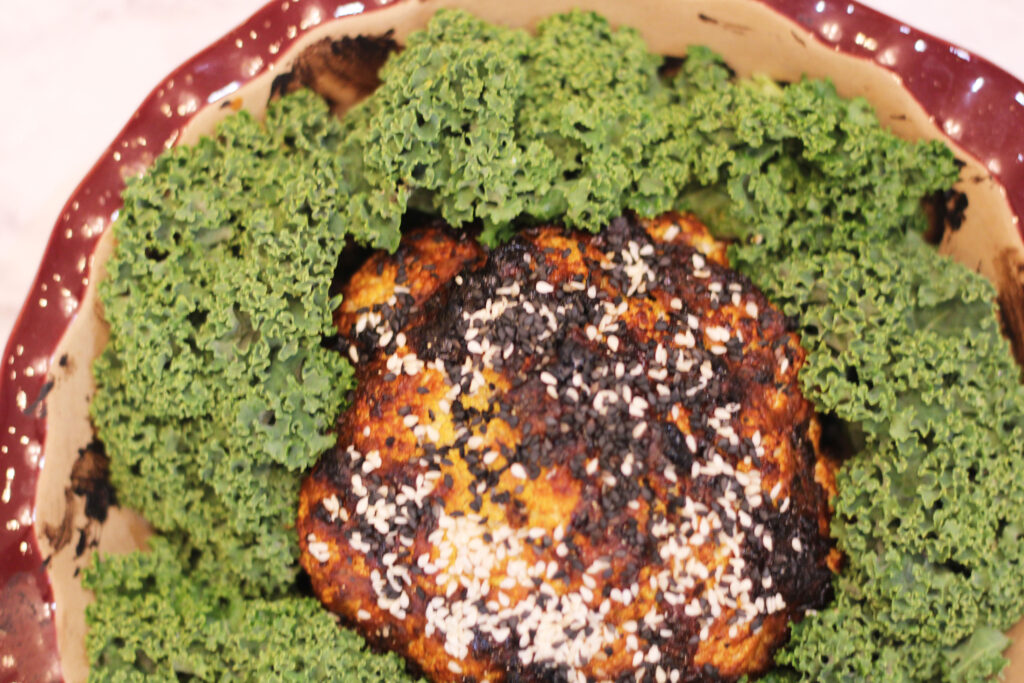 Cauliflower in my opinion is one of the best foods out there and there are so many ways in which you can enjoy it. This happened to also be the first time that we tried Miso paste. This dish was not only amazing fresh, it was also a great dish to have as a leftover for lunch the next day.
My 17-year-old wanted to make sure that we had my mom's green bean casserole on the menu this year, but unfortunately hers was not really plant-based, so finding one was of utmost importance this year. 
This Healthy Green Bean Casserole by Diane Smith did not disappoint.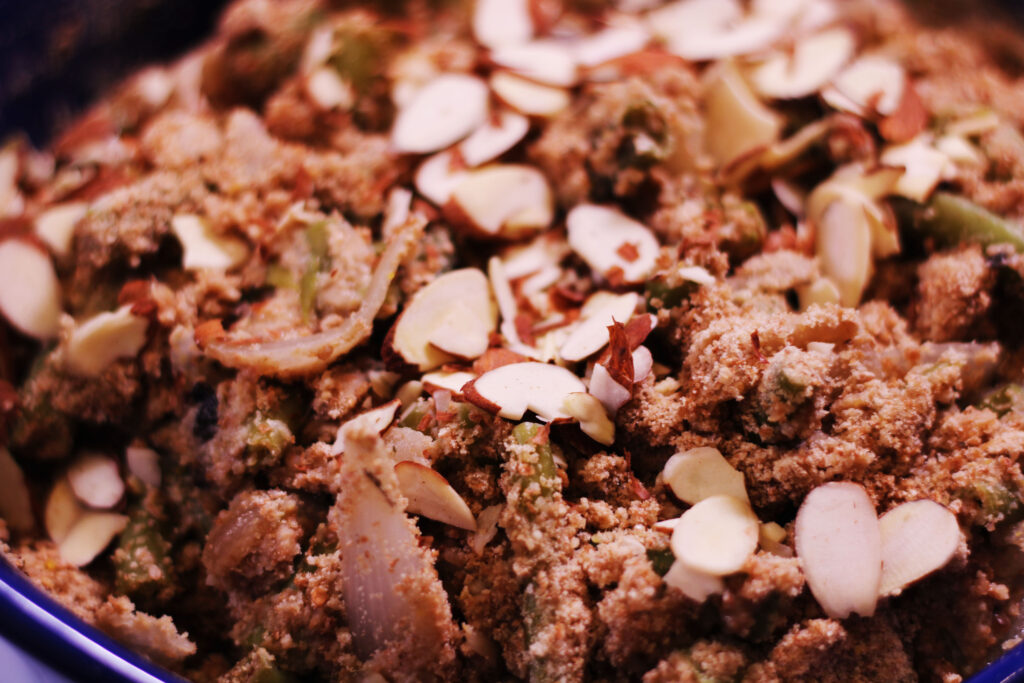 And even better it is a plant-based dish that received my son's seal of approval.  Healthy and oh so delicious.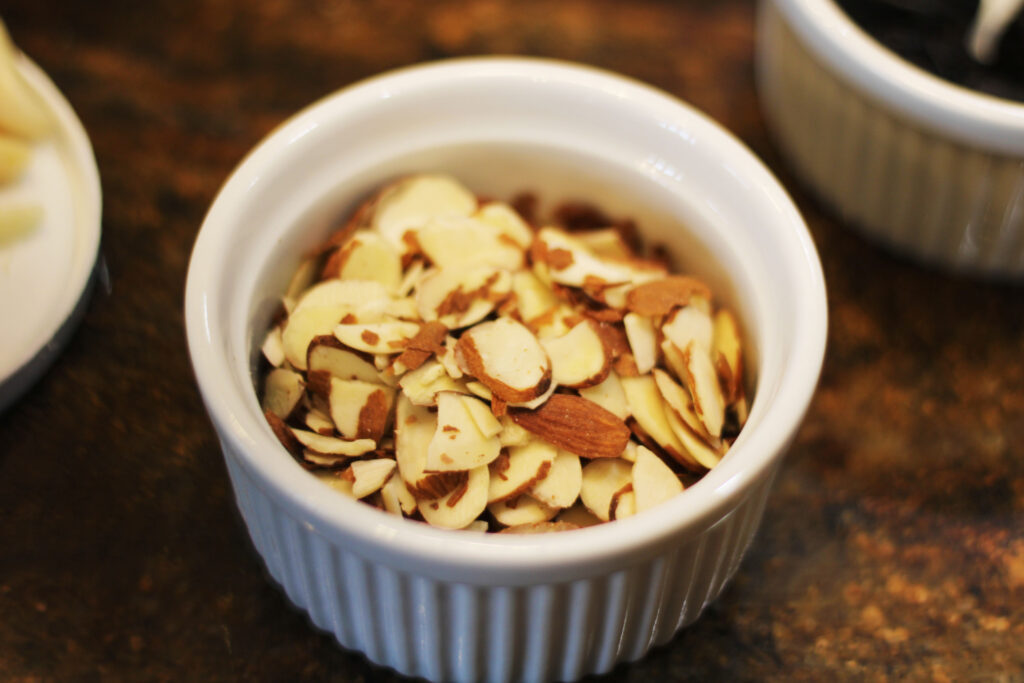 You did not think that I would complete this list of Plant-based Holiday Dinner Recipes without adding in some plant-based desserts. 
We made these two dishes and both were so delicious.
Apple Pumpkin Pie Bake by Evelisse Capo, PharmD.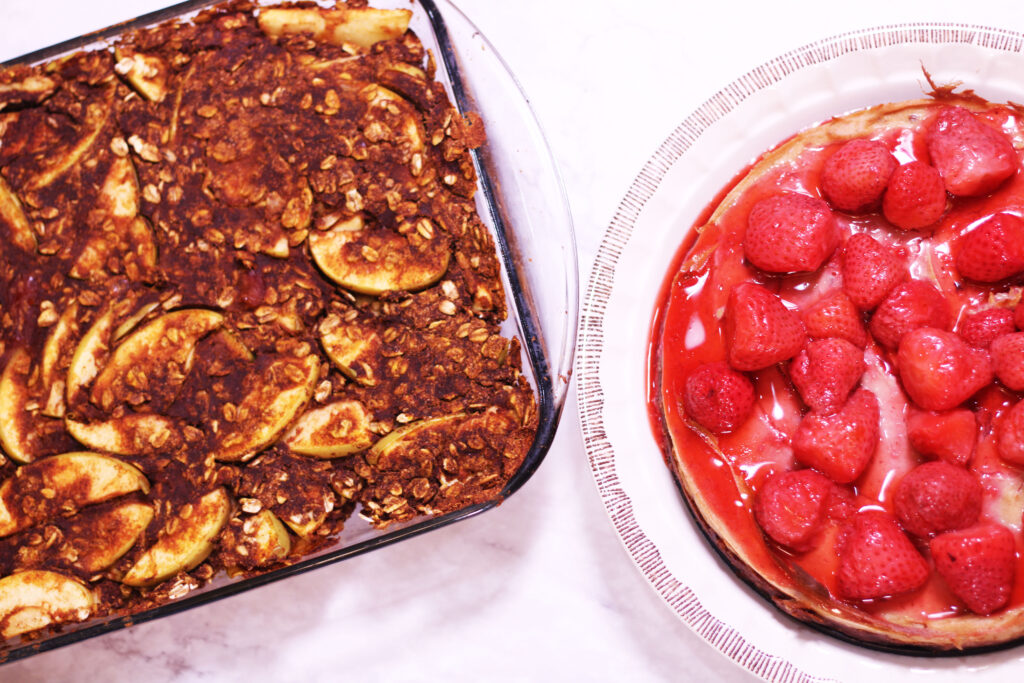 This Apple Pumpkin Pie Bake is a great addition to your holiday meal or any day of the year.  Made using all real food ingredients, it is oil-free, dairy-free, gluten-free and oh so delicious. 
I have to admit that I had a second piece that night. I have enjoyed it both warm right out of the oven and after it has been refrigerated. Either way, this Apple Pumpkin Pie Bake definitely gets the Clean Food Mama seal of approval.
For the cheesecake lovers out there, this Vegan Cheesecake by Helyn Dunn is definitely one that you should try.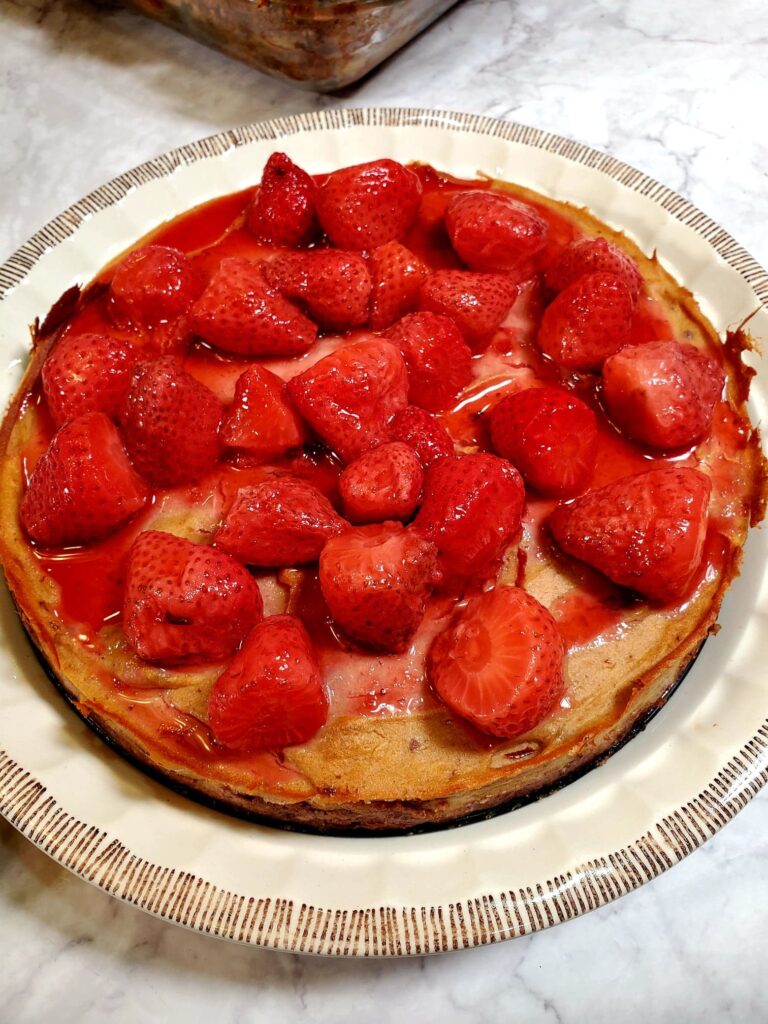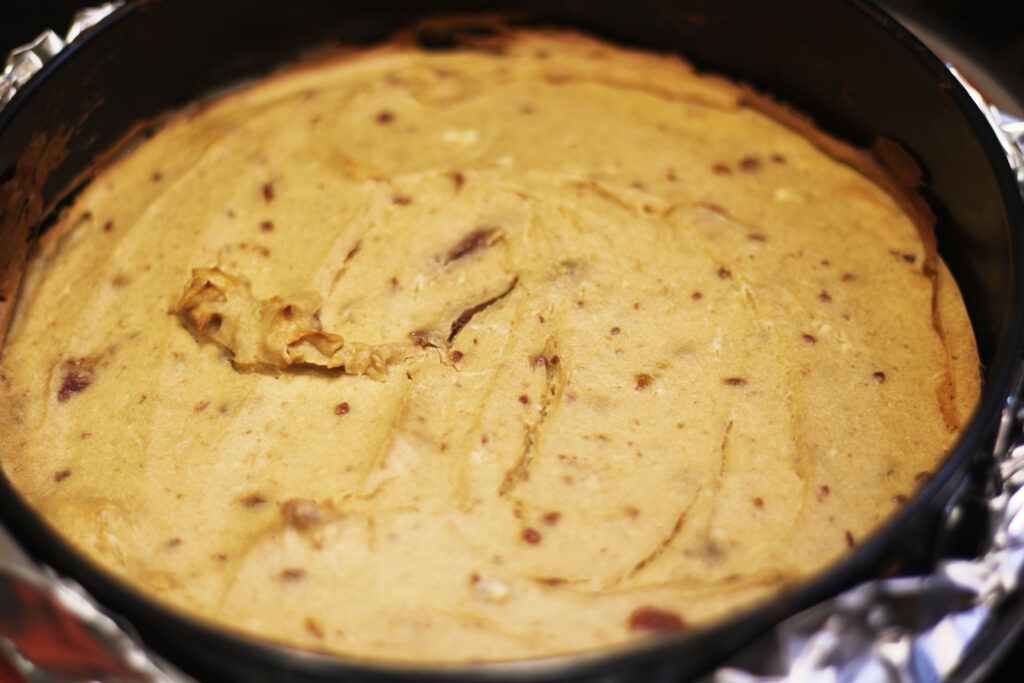 The crust is made using dates and pecans.  And I am normally not much of a cheesecake fan, but this recipe was definitely a hit in our house.  We even went out and bought a springform pan so we could make this dish. You do not need to have a springform, but I highly recommend it.
As a student of the T. Colin Campbell for Nutrition Studies, I am honored to be able to share these recipes with my readers. As a mom I know how important it is for you to be able to provide your family dishes that are not only healthy but also taste delicious. You can find these and some of their other great recipes at https://nutritionstudies.org/
I hope that you enjoy them and from all of us at Clean Food Mama we wish you and your family a very Merry Christmas and Happy New Year.
May the new year bring you much health and happiness.