This post contains affiliate links, and I will be compensated if you make a purchase after clicking on my links.
Enjoy this oil-free sauce as a dip or as a dressing for your favorite salad or one of our many delicious Power Bowl Recipes:
Yield: 4 Servings
Oil-free Peanut Sauce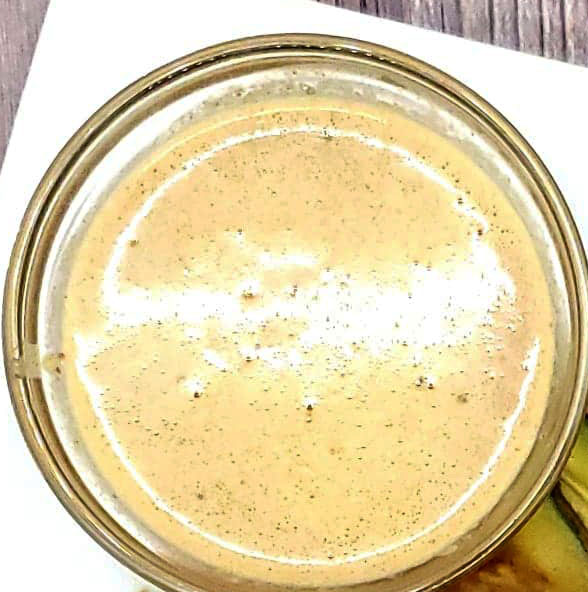 This peanut sauce is oil-free and can be used as a dip or dressing.
Ingredients
1/2 Cup of Organic Peanut Butter (If you do not have organic, I just make sure the peanut butter has only peanuts and salt).
4 TBSP Coconut Aminos
1 TBSP Rice Vinegar
1 TBSP Organic Maple Syrup
2 Garlic Cloves
1/3 Cup and 2 TBSP of Hot Water
Instructions
Combine all the peanut sauce ingredients in a food processor or blender until smooth. You can store the unused sauce in a refrigerator.