How To Make A Vegan Charcuterie Board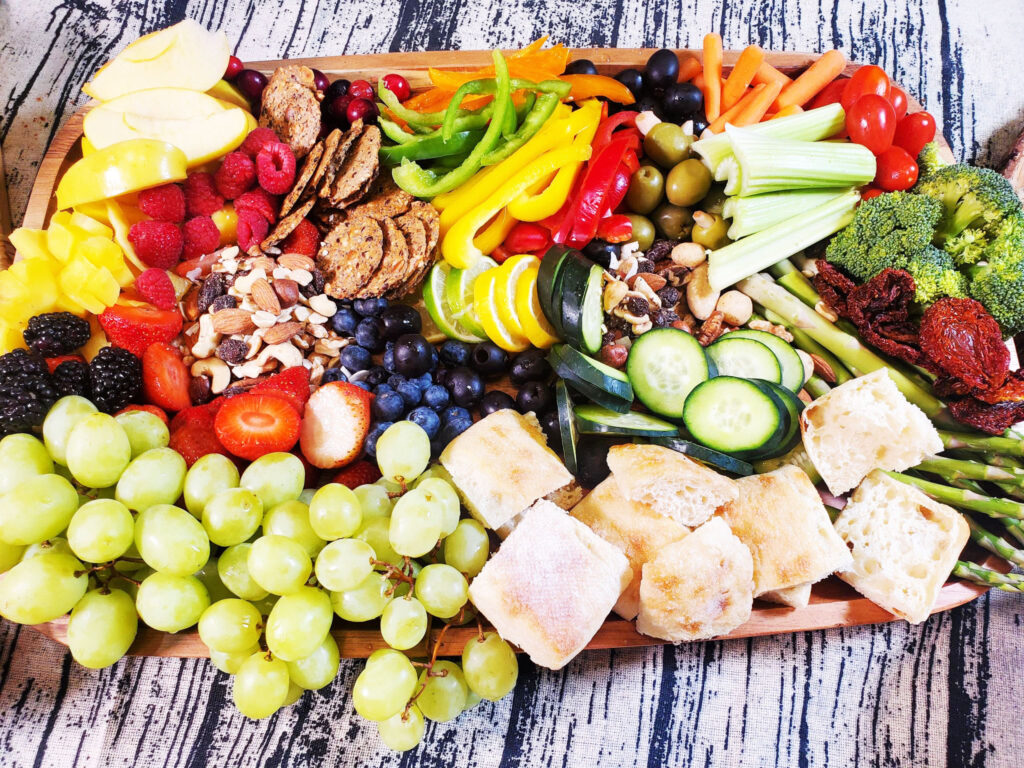 This post may contain affiliate links. See our Disclosure Policy for details.
Charcuterie Boards are all the rave!
For the longest time, I was pretty sure that Charcuterie Boards were something professionals put together, not an average mom like me.
And to be honest, they intimidated me. Not just how to pronounce the word Charcuterie, but putting one together.
To help you skip all the things that held me back from putting one together, I think the first thing we need to tackle is how to pronounce this word defined by Merriam-Webster as a delicatessen specializing in dressed meats and meat dishes (charcuterie, 2021).
Pronounced Shär-ˌkü-tə-ˈrē, it is a French term for a branch of cooking devoted to prepared meats.
But what if you are Vegan or Plant-based?
That's the best part. There are so many great foods you can use for a Vegan or Plant-based Charcuterie Board. Foods like fresh fruits and vegetables, olives, nuts and seeds, breads, and crackers, and of course don't forget to add in some amazing vegan or plant-based dips and sauces.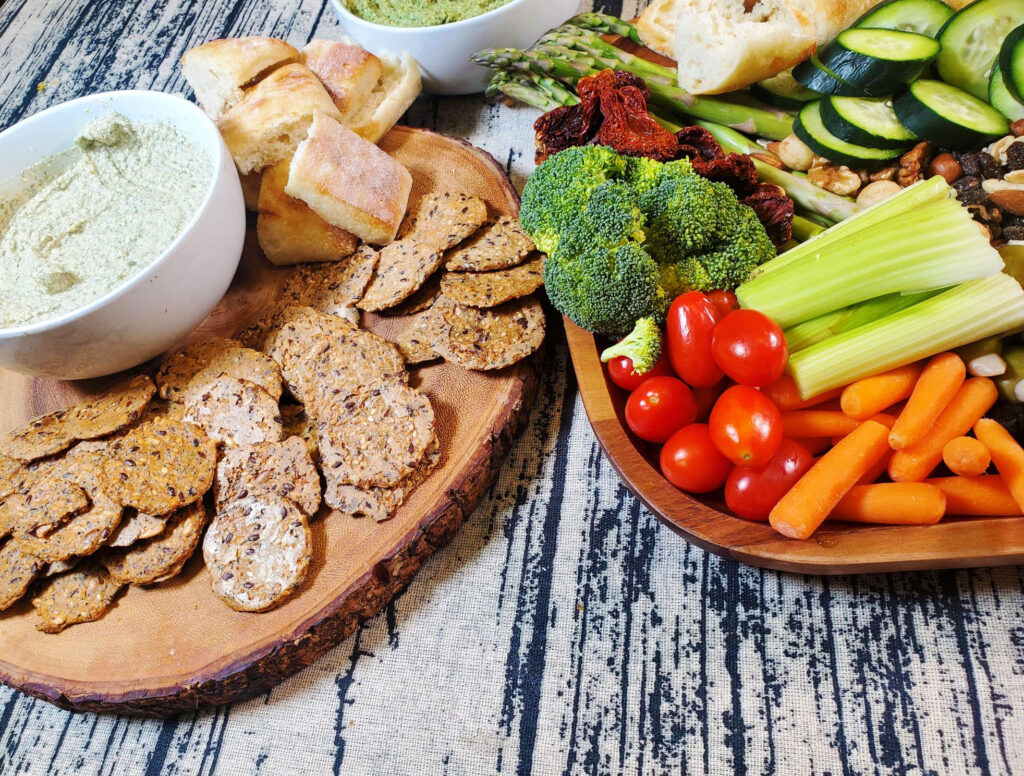 A Vegan Charcuterie Board makes a great appetizer for a party or a great dish for around the holidays.
Or if you are looking to provide some variety at dinner time, why not make up a Vegan Charcuterie Board so there is a variety of foods your family can chose from.
Getting your kids involved in putting them together provides a great opportunity to have some family time in the kitchen and show them that healthy foods can be fun and delicious.
How Do I choose a Board?
When choosing a Charcuterie Board, there are so many different options out there. You just want to make sure that the board you get is food grade board.
Don't spend a lot on your board. I suggest going to stores like Ross, TJ Maxx, or Home Goods, or even to a second-hand store to find the board that is right for you.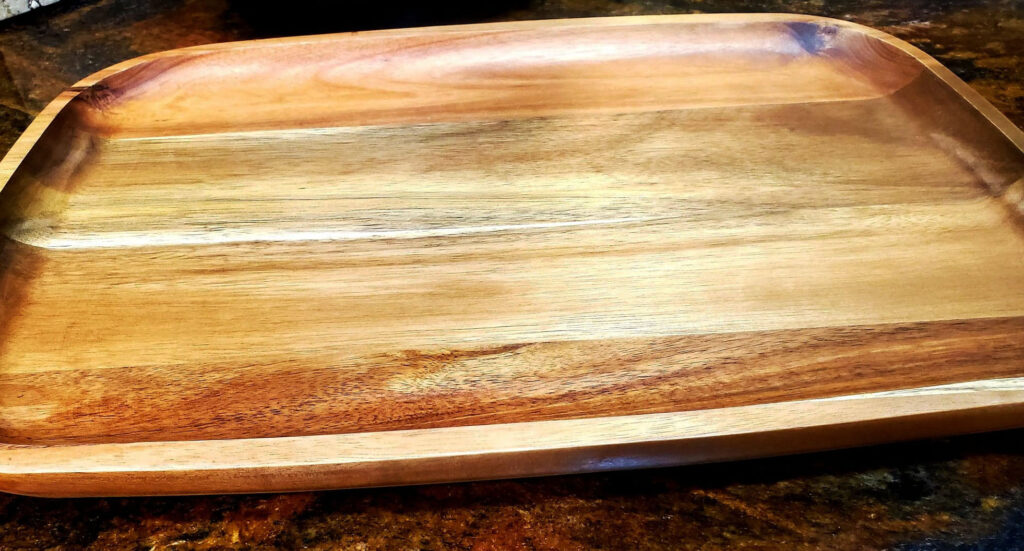 I found our first board at Target.
It is a Threshold brand and I paid about $25.00 for it.
After I got my board, I went to work to figure out exactly what we wanted on it. Of course, all our favorite plant-based foods, but I also wanted to add some color and texture to it, so that began my search for the foods that would make up one of the dishes I am proud of.
Follow Charcuterie Board Instagram Pages
Before I even purchased the foods that I was going to use for my board, I envisioned what it would look like. If you need some Charcuterie Board inspiration, then you need to check out Dish and Bliss. I personally have been inspired by Jaimie with Dish and Bliss amazing Charcuterie Boards for a few years now .
Jamie and I met about 4 years ago through a mom-owned business networking group, The MOB Nation and if you have seen her boards, they are absolutely amazing and so full of color and style.
If you have the opportunity to take one of her Charcuterie Board classes, I highly recommend them. You can view all her amazing Charcuterie Boards on her Instagram at Dish and Bliss.
How to Make a Vegan Charcuterie Board
Okay so now that we got all of that out of the way. Let's get down to how to make a Vegan Charcuterie board.
Once you have decided what foods you want to display on your Vegan Charcuterie Board and purchased the items.
The first step is to wash your fruit and vegetables.
We love using 11.5 Kangen Water from our Kangen Water Machine from the Kangen Water Store to wash our fruits and vegetables.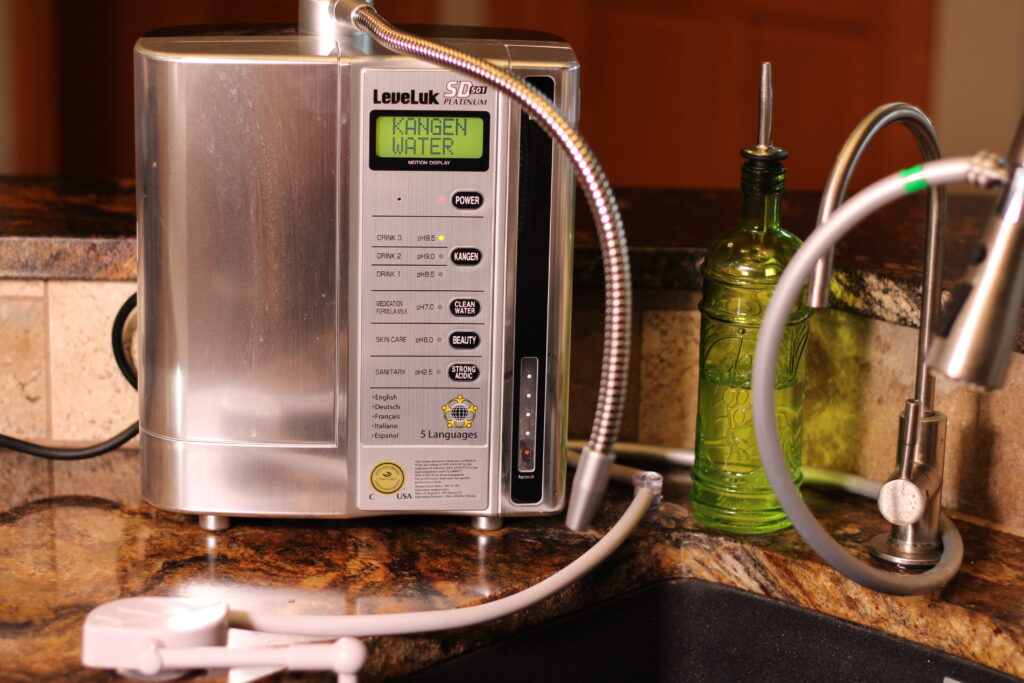 Kangen Water
If you are not familiar with Kangen Water, it is truly been an amazing addition to our family.
The Kangen Water Store, owners Mikki Meisner, a distributor for over 11 years and alkaline ionized water expert and her husband Marty Meisner, a video marketing strategist opened their Water Store in Vancouver, Washington in March of 2020 and have been an integral part of helping bring health to their community.
According to their website; as leaders in Enagic™ – a Japanese company whose innovative technology is the Gold Standard of ionizers. Enagic™ machines transform your regular tap water into Kangen Water, pure, healthy, electrically reduced hydrogen rich drinking water (About , 2020).
You can learn more about the Kangen Water Store all the amazing uses for their products that are environmentally-friendly and great for the health-conscious person.
Next, step is to cut up all your vegetables and fruit. If you are looking for a quicker option, you can buy them pre-cut to help save time. Depending on how you envision your board will determine the way that you cut your fruit and vegetables.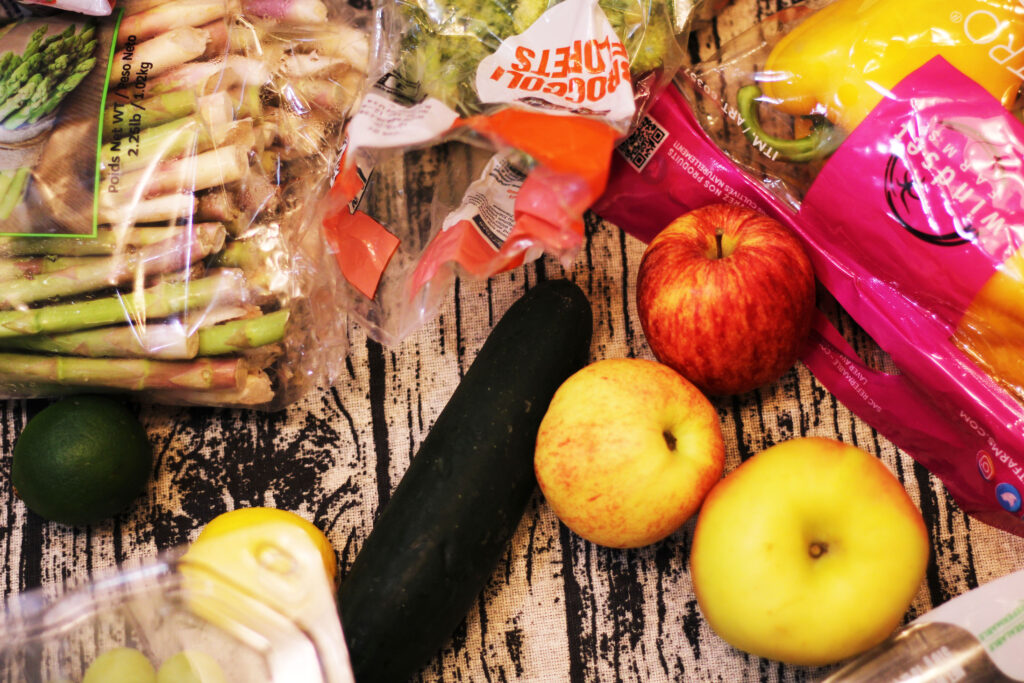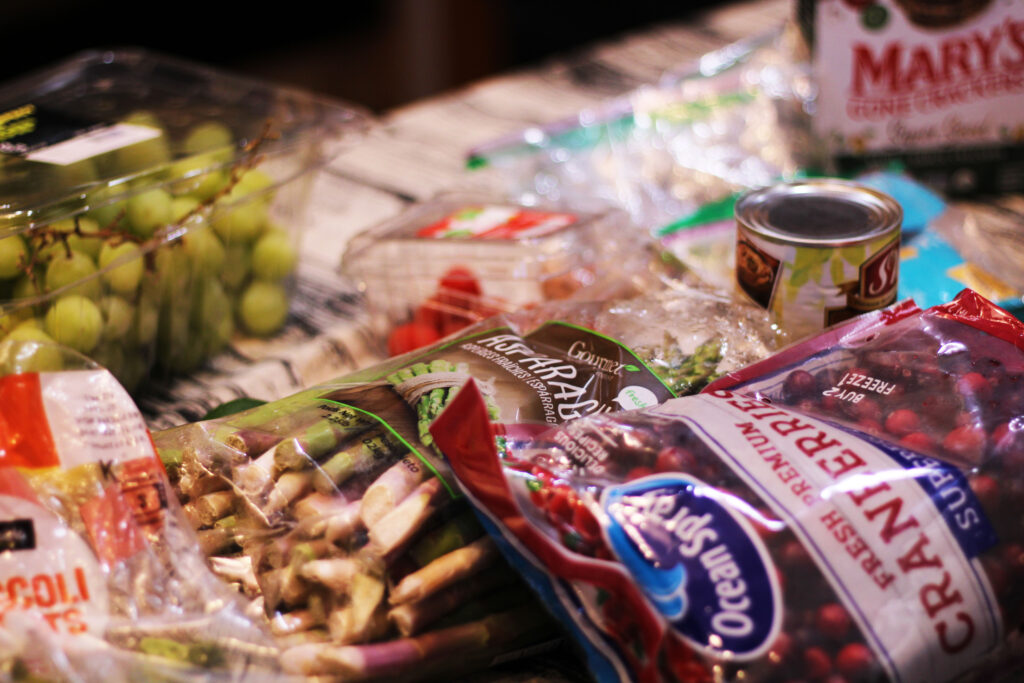 Dips and Sauces
Next, you can prepare your dips and sauces. You can either buy pre-made sauces or try some of the dips and sauces we have on the blog.
Plant-based Cilantro Lime Crema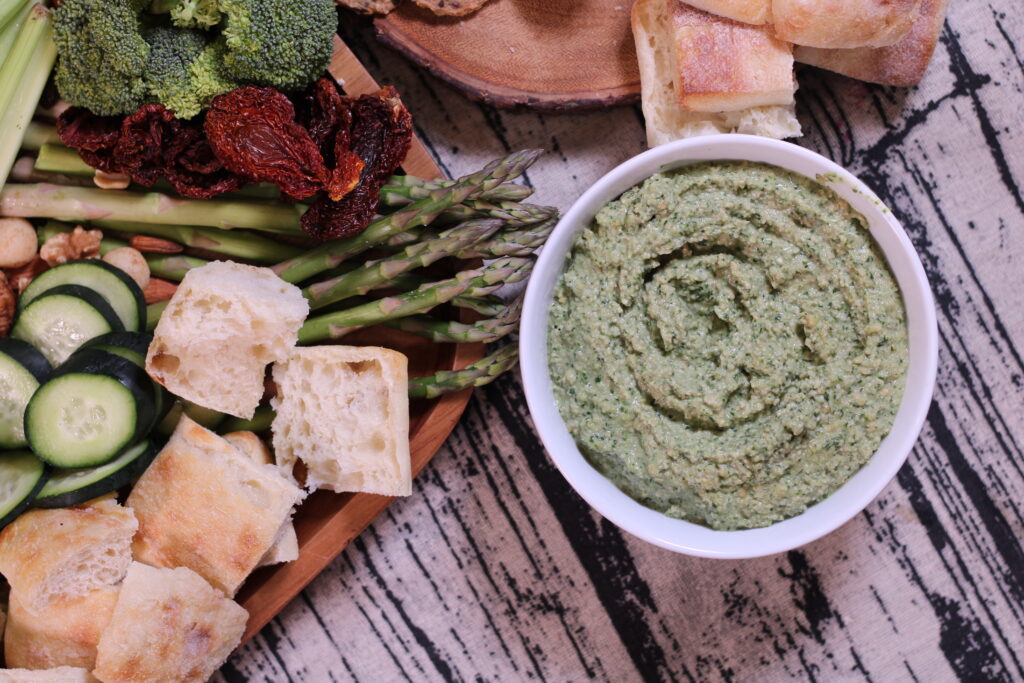 Dairy-free Spinach Ranch Dressing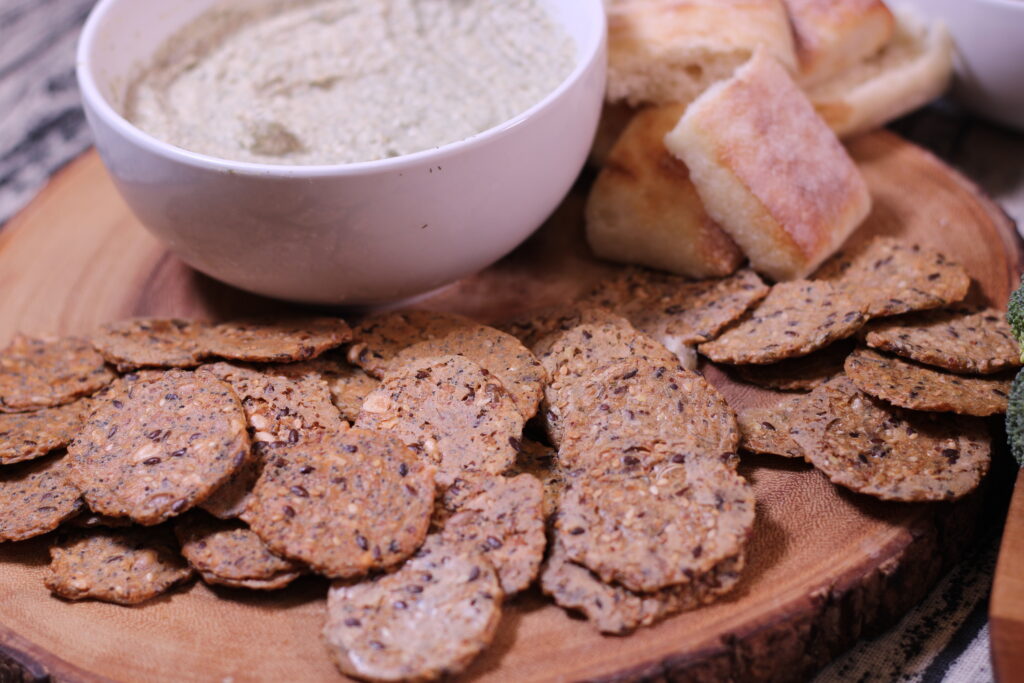 Vegan and Plant-based Snack Boards
I put off making Charcuterie Boards because honestly they intimidated me. Well, that was until I took the plunge and decided to create a plant-based version of one. If you follow me on my Clean Food Mama Instagram account you know I love a fun recipe challenge of making some of our favorite foods clean and more plant-based and nothing says fun recipe challenge than taking a recipe that normally is full of meat and cheeses and making it more plant-based.
I am sure there is some type of Charcuterie Board rules out there, but who says that you can make up your own rules?
That's what I love about cooking and making recipes. You can make them your own. I am sure you come to a recipe site like mine looking for ideas, but let's be honest, the best dishes are ones that you make your own. I want my blog to be an inspiration to you, so that you can make your own way when it comes to creating your dishes. Every dish I make can always be adapted to what works for you and your family. 
If you get anything from this blog post is that cooking needs to be fun, right?
Making Cooking Fun
The first thing that I did when I started on my health journey and when I decided that the first thing that needed to change in order to develop a lifetime of healthy eating habits, was I had to get into the kitchen. And if you are like me, I screeched at the thought of being stuck in a kitchen, cooking every day. Coming from a person that at times used to burn water.
Yep, that is right, if you read my earlier blog posts, then you learned that cooking was not my thing. Not only because I dreaded being stuck in a kitchen, but because I honestly did not have the talent to cook a meal without burning it.
That was over 8 years ago, and many burned dishes to get to where I am today. And I am still not a professional chef in any way, but what I did do was in order to get my family on board with our healthy eating, in order to turn my passion into helping my family develop better eating habits, was I had to make cooking fun. I had to be able to make our favorite dishes healthier, and I had to make them taste good.
Make It Fun For The Whole Family
I mean you are the one who is going to eat it or at least get to enjoy some of it right? Then I say put the foods you would eat on it.
They can be as big or small as you want them. It really depends on how many people will be enjoying it with you.
Most of the foods though that I have used on my Charcuterie Boards can be stored in the fridge in an airtight container and used for another board within a couple of days or as a snack the next day or added to a recipe to complete your meal.
Choosing What To Put On Your Charcuterie Board
After I got my board, I went to work to figure out exactly what we wanted on it. Of course, all our favorite plant-based foods, but I also wanted to add some color and texture to it, so that begin my search for the foods that would make up one of the dishes I am proud of.
The thing that we eat every day. Ok so not every day, but foods that are easy to access or ones that you can make that don't take a lot of time to prepare.
Add in some textures, by adding displaying some of the foods on wood cutting boards like in this picture above or on some fresh cut wood slices that are used widely as wedding decor, plate chargers, and food props.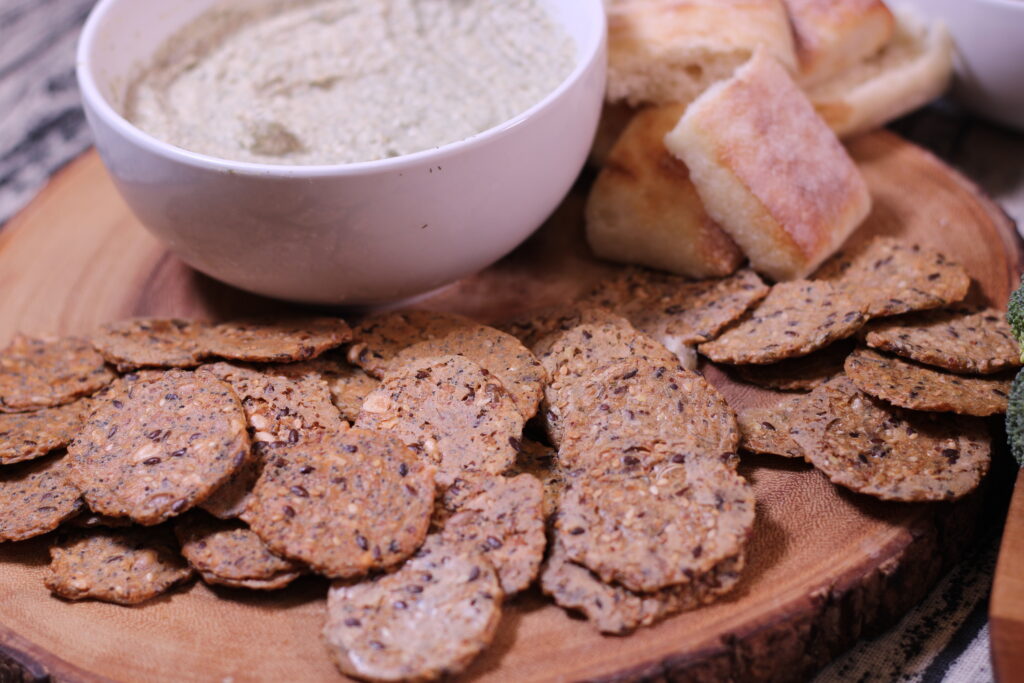 Add in a variety of colors, foods, textures, and foods that pair together well.
Spread out your colors. If you are like me. I love a great photo opportunity to "eat the rainbow"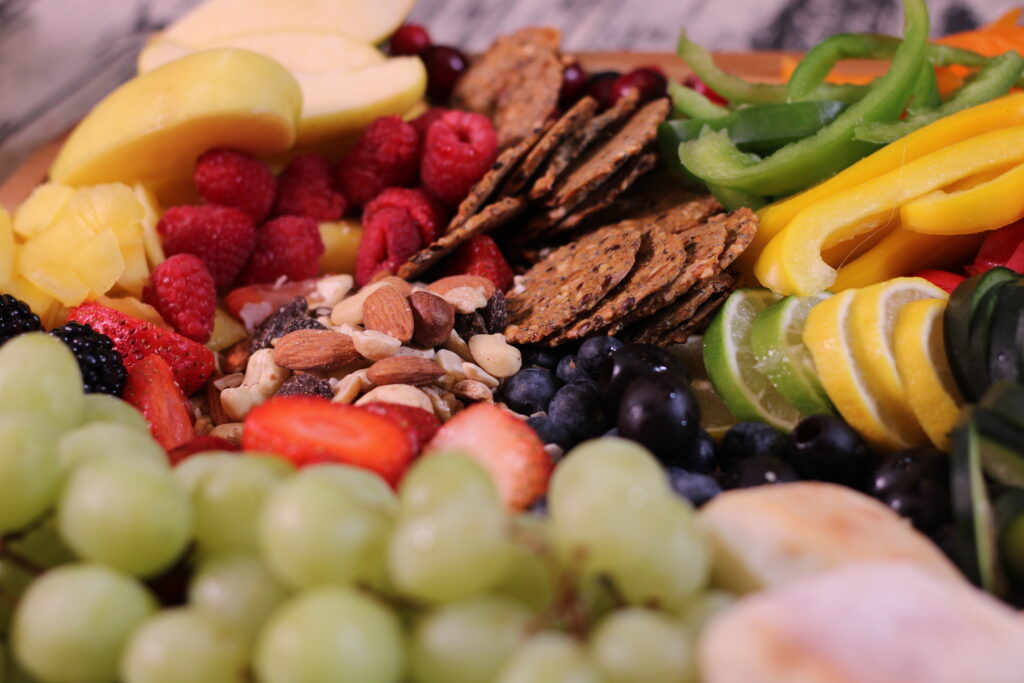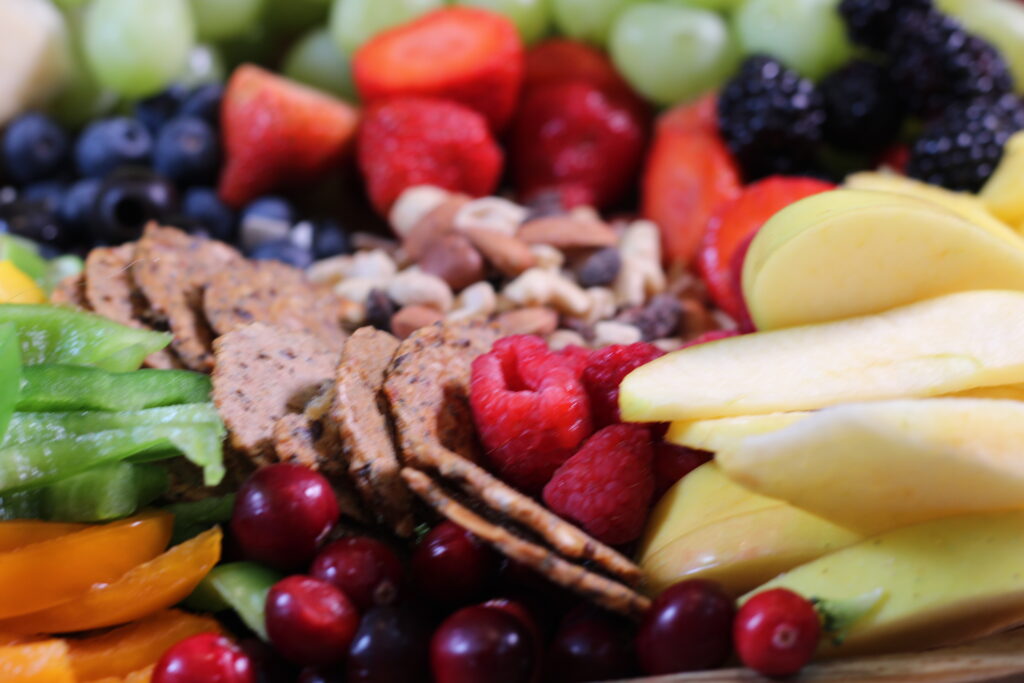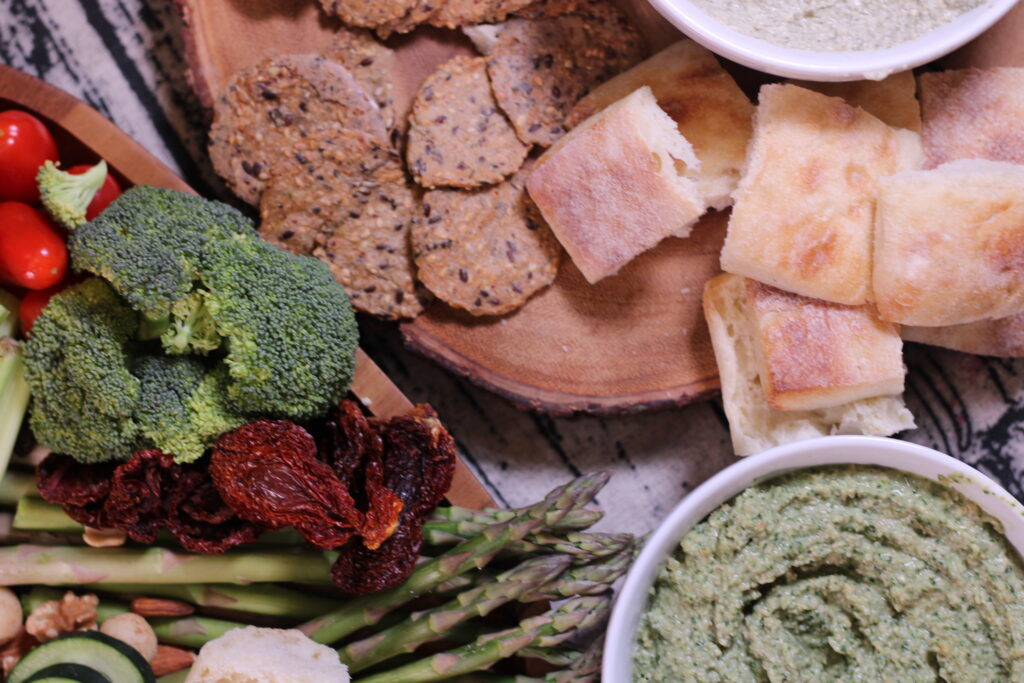 Get Creative With Your Snack Boards
Be creative, add toothpicks to some of your foods. Don't forget to keep some on the side to use to grab your food.
Add some final touches like herbs and garnishments.
One of the best gifts I ever received was my Aerogarden. My mom bought it for me for Christmas a few years ago. It has been a gamechanger being able to have access to fresh herbs. This indoor gardening system doesn't take up much space, but it provides the freshest herbs I have ever had. My first Aerogarden was the Aerogrow Harvest. The kit comes with everything that you will need to grow indoor herbs.
In just a short few weeks, you can have access to herbs like dill, basil, thyme, mint, and so much more. They make a great addition to a Vegan Charcuterie Board.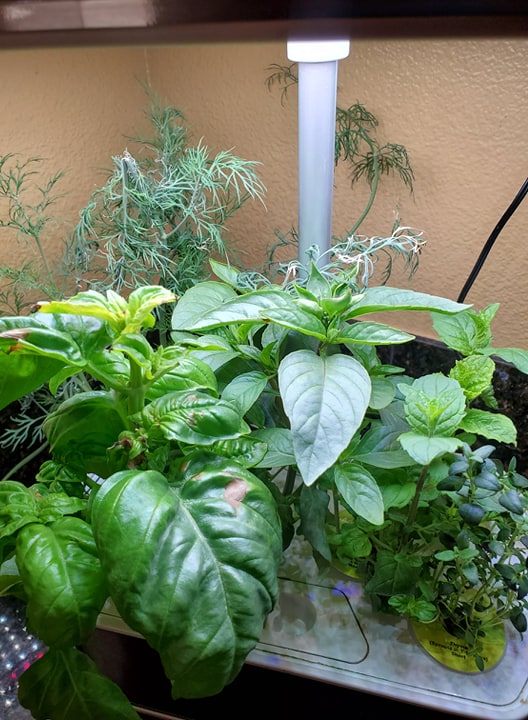 However, you put together your board I am sure it will be a hit.
I prefer to serve it immediately or if needed you can store it in the refrigerator for a few hours before you are ready to serve it.
Be creative, and have fun.
How To Arrange Your Board
Start with placing the larger items around the board, and then place the smaller items in between until you have created a board you are satisfied with.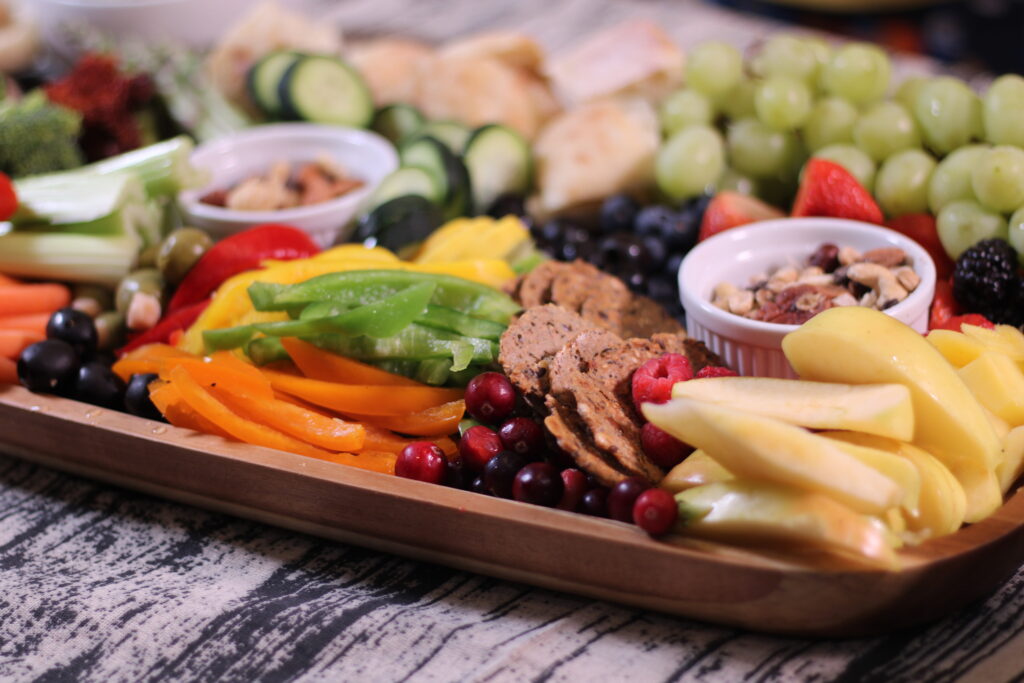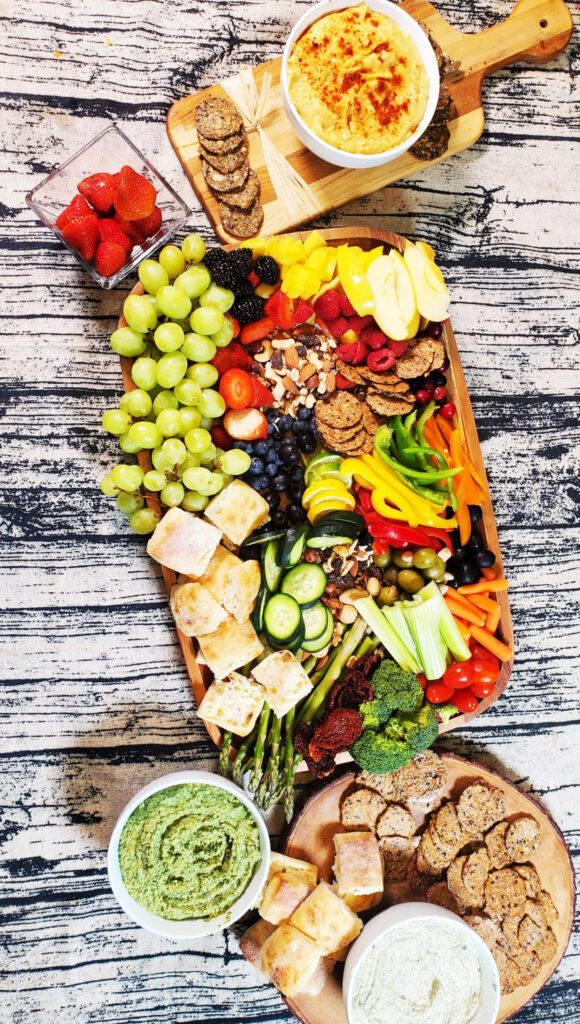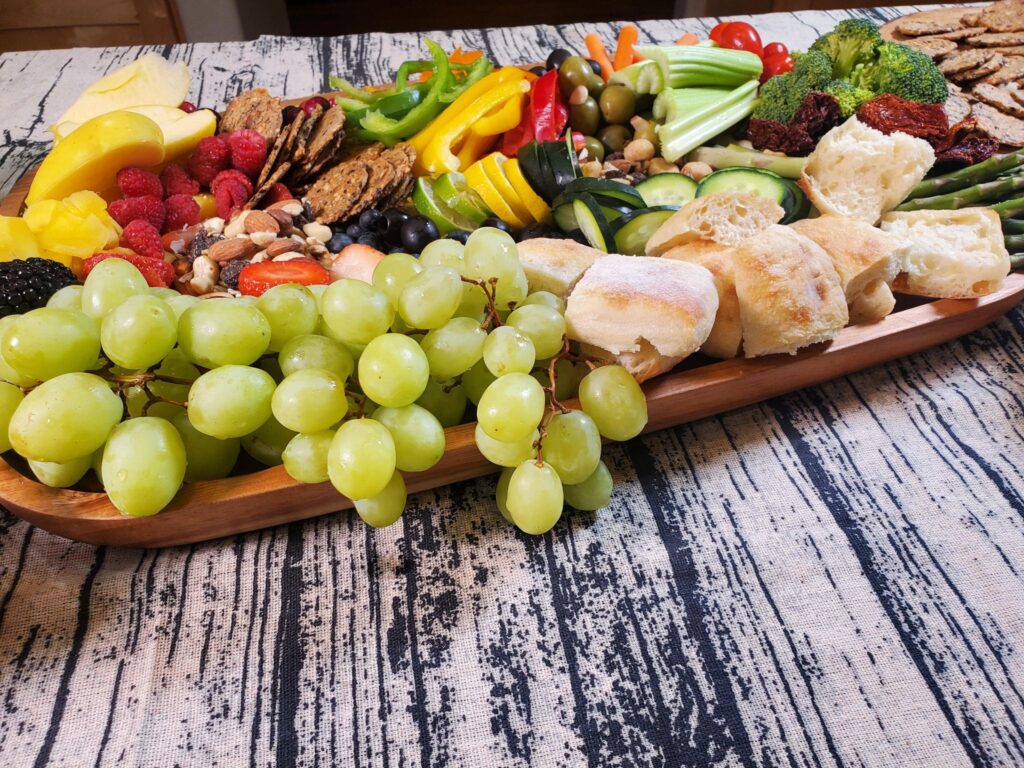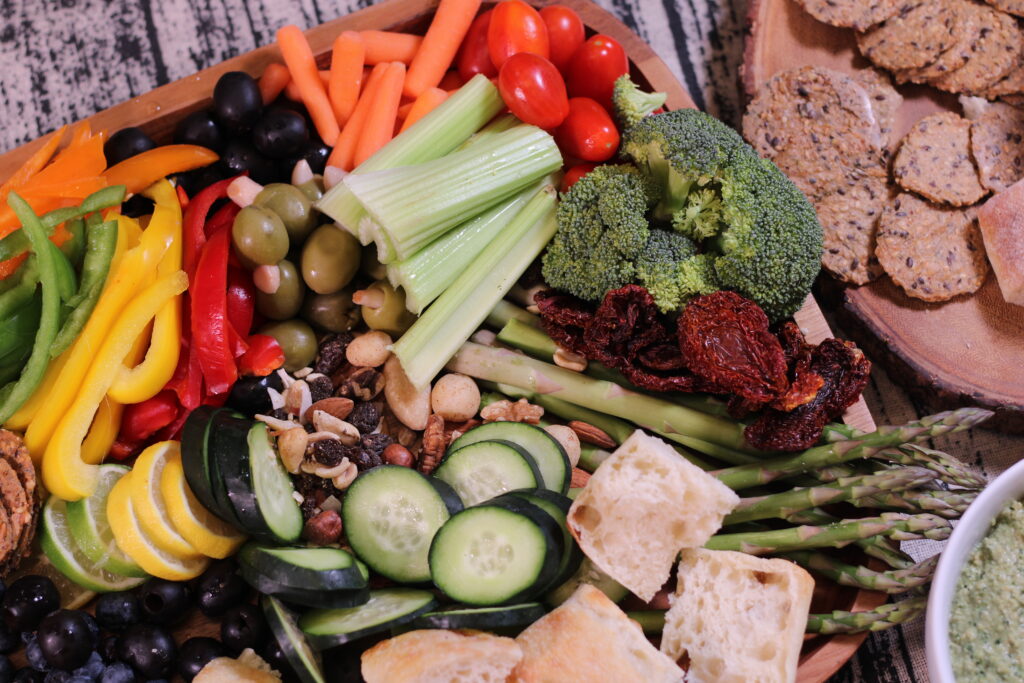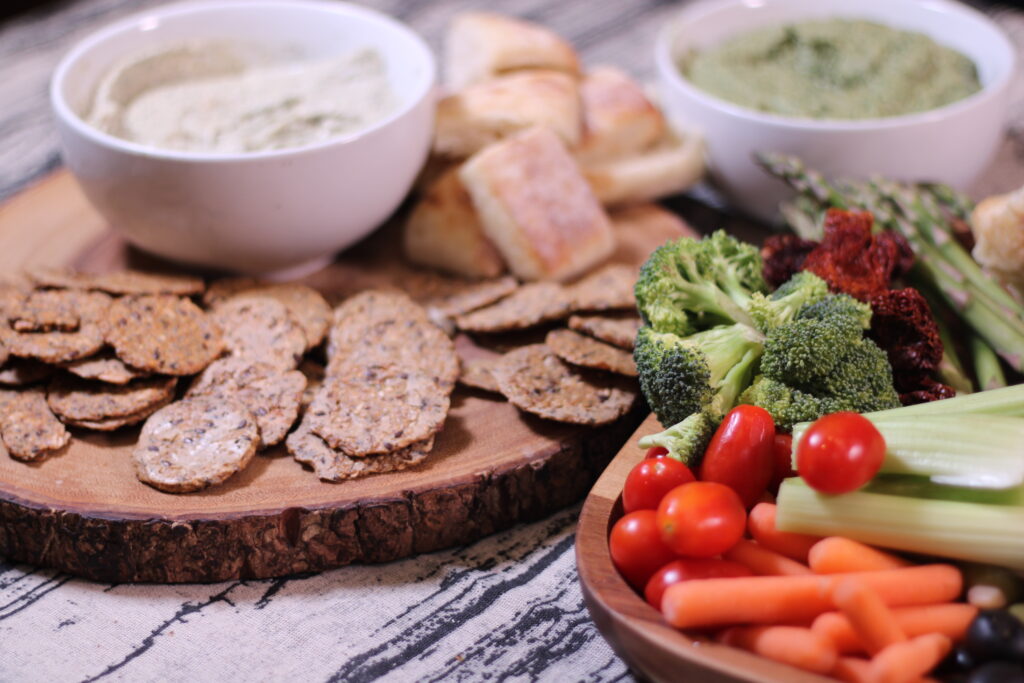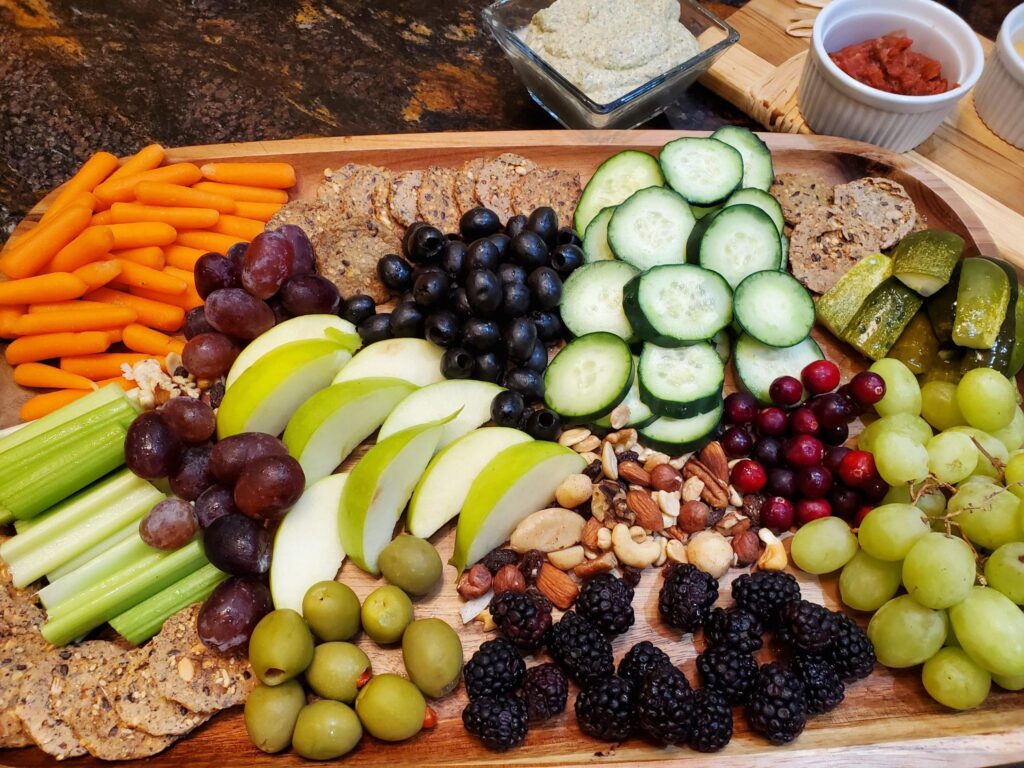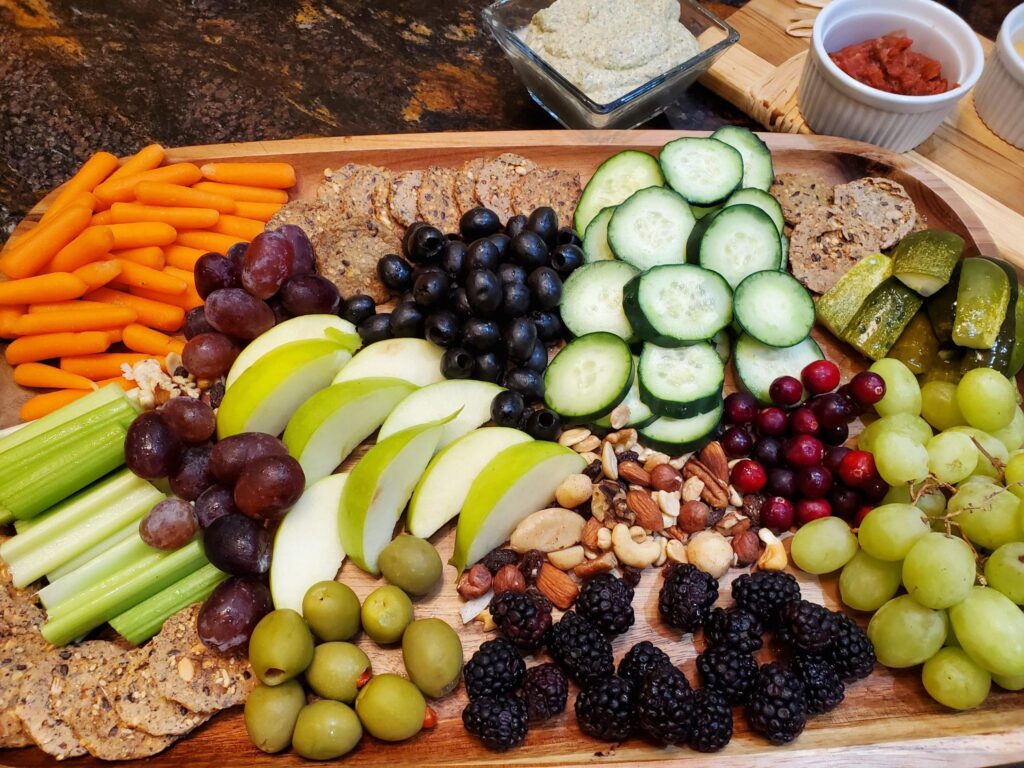 Charcuterie Boards are a perfect appetizer for a party, the holidays, or a fun dinner idea.
Keep it simple. Add things like
Olives
Nuts & Seeds
Dried Fruits
Crackers & Bread
Fruit & Veggies
Veggie meats
Vegan Cheeses
Jelly & Jams
Dips & Sauces
Fresh Herbs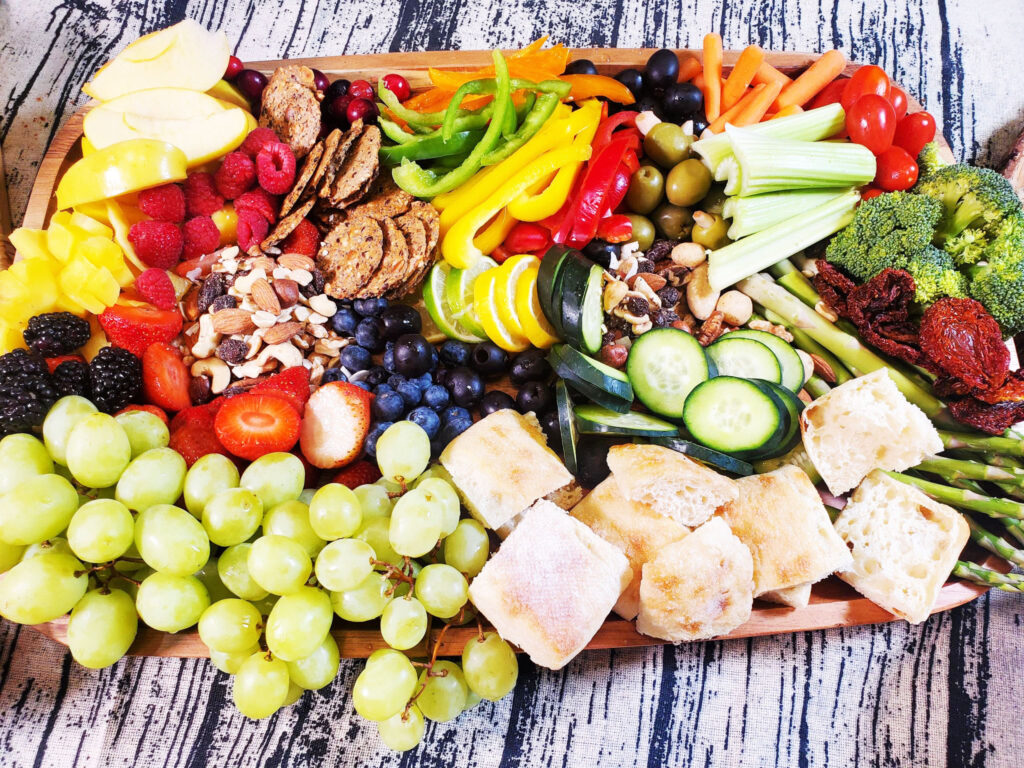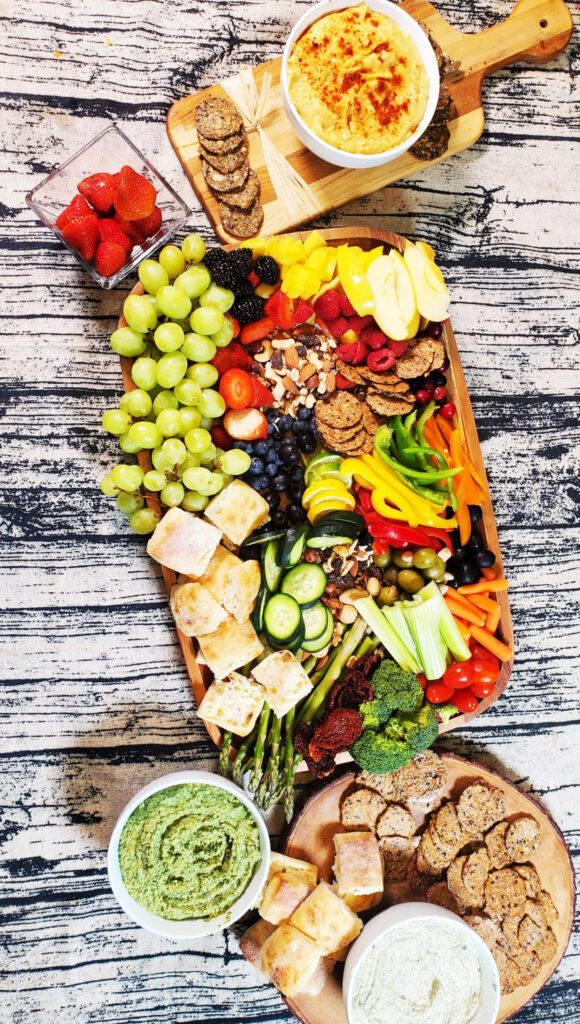 Thrive Market has some great organic food options that you can have shipped directly to your door. You can learn more about Thrive Market and get 25% off your first order by using my coupon code Clean Food Mama Thrive Market.
What to Do with Your Leftovers
Have food leftover? The first board I made, the only thing left on the Board was the cranberries, nuts, and seeds. I guess that is a good sign that everyone loved it, but there will be times that you have some of the foods leftover that make for some great snacks and ingredients for vegan recipes over the next couple of days.
Here are some great ideas and recipes you can use some of the food you had on your Charcuterie Board.
Bell Peppers– You can cook them, add them to a salad, or eat them raw with some of our Oil-free Plant-based Hummus.
Fruits-They make a great snack for the next day or add them to our Homemade Granola Recipe and enjoy them for breakfast the next morning.
Dried Fruits-These make great snacks or put them along with some nuts and seeds in a sandwich bag and enjoy them as a trail mix. These will keep in your cupboard for longer, so you can enjoy them on your next hike, or as a snack on the go.
Vegetables: Add them to a one of our Power Bowl recipes or enjoy the next day as a snack alongside our Oil-free Plant-based Hummus or our Cilantro Lime Crema Dip.
Olives-They go with so many dishes. Need an idea for dinner the next night that includes olives then we got you covered. Here are are a few dishes on the blog that is made using olives.
Vegan and Plant-based Recipe Ideas
Loaded Portobello Mushroom Nachos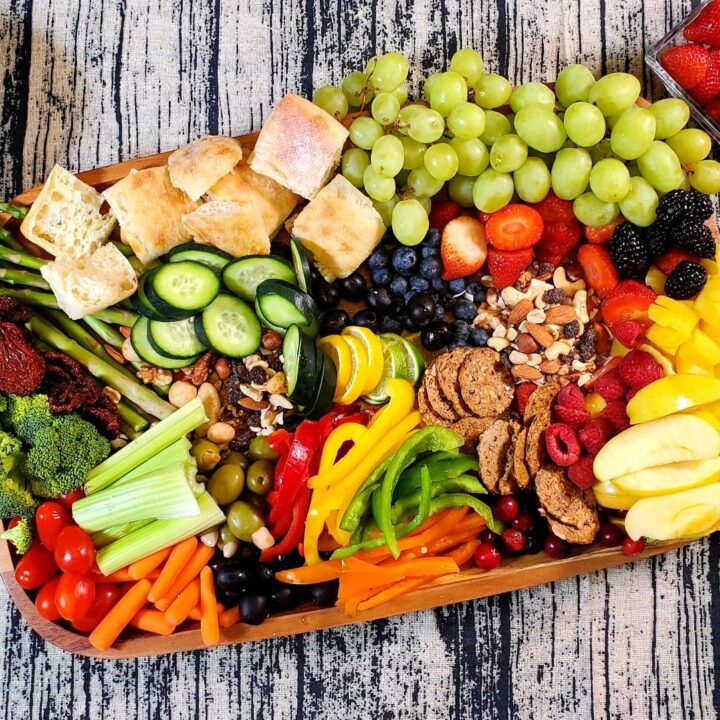 How to Make a Vegan Charcuterie Board
This Vegan Charcuterie Board is kid-friendly and a great addition to your event or to enjoy as a dish the whole family will love.
Ingredients
Strawberries
Blackberries
Blueberries
Raspberries
Green Grapes
Red Grapes
Apple Slices
Mango
Cherry tomatoes
Green Olives
Black Olives
Cucumbers
Baby Carrots
Asparagus
Celery
Broccoli
Green Bell Peppers
Orange Bell Peppers
Red Bell Peppers 
Yellow Bell Peppers
Sundried Tomatoes
Nuts & Seeds
Vegan Chocolate Chips
Vegan Crackers
Vegan Bread
Instructions
Cut up all the fruit and veggies
Premix the Dips and Sauces
Display the foods around your board. Starting with the larger size foods.
Add the Dips and Sauces to the display
Add Toothpicks, garnishments, and finishing details.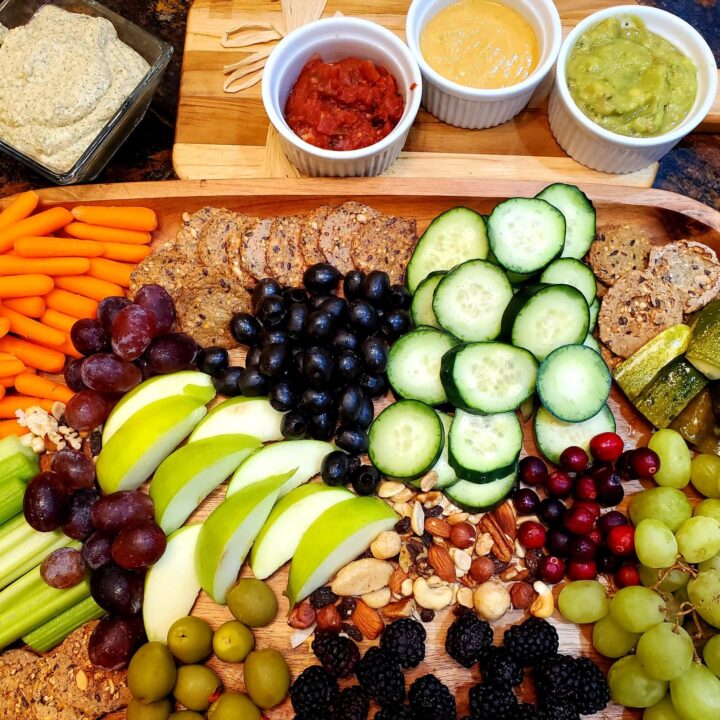 Beautifully Easy Vegan Charcuterie Board
This Easy Vegan Charcuterie Board is a simple dish that you can enjoy as a snack or at your next gathering.
Ingredients
Blackberries
Red Grapes
Green Grapes
Blueberries
Apple Slices
Craberries
Cucumbers
Baby Carrots
Dill Pickles
Black Olives
Green Olives
Vegan Crackers
Vegan Bread
Guacamole 
Salsa 
Vegan Queso Blanco
Nuts and Seeds 
Instructions
Cut up all your veggies and fruit,
Arrange your food on your board starting with the larger food items.
Add in foods until you reach a desired look for your board
Add your dips to small dishes and display around the board. If you are making your dips from scratch, you will want to pre-make them before step one.
Add garnishments if you like. You can also add toothpicks to your food to access the foods
Enjoy!
Other Charcuterie Board Ideas
I cannot wait to create some more Vegan Charcuterie Boards. Here are some themes that I think would make for a fun Vegan Charcuterie Board
Family Movie Night or Family Game Night Vegan Charcuterie Board
Holiday Themed Vegan Charcuterie Boards
Hot Chocolate Charcuterie Board
Smores Charcuterie Board
Vegan Taco Charcuterie Board
Vegan Meat and Cheese Charcuterie Boards
The Vegan Charcuterie Boards combinations are endless.
Have you made a Charcuterie Board before? What are some of the foods that you would put on your Charcuterie Board? And if you have tried our Vegan Charcuterie Boards, tag us on Instagram @clean_food_mama and get it featured in our stories.
If you try this recipe, let us know! Leave a comment, rate it, and don't forget to tag a photo #cleanfoodmama on Instagram. Cheers, friends!
References:
About . (2020, February 17). Retrieved from Kangen Water Store.com website: https://kangenwaterstore.com/about-kangen-water-store/
charcuterie. (2021, February 6). Retrieved from Merriam-webster.com website: https://www.merriam-webster.com/dictionary/charcuterie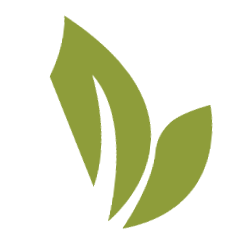 Stephanie Collazo, MS, CHC is the founder of Clean Food Mama, to help you get more plants into your diet. She shed 165 lbs by incorporating a whole foods plant-based diet and loves empowering other women to create healthy habits for themselves and their families.