This post contains affiliate links, and I will be compensated if you make a purchase after clicking on my links.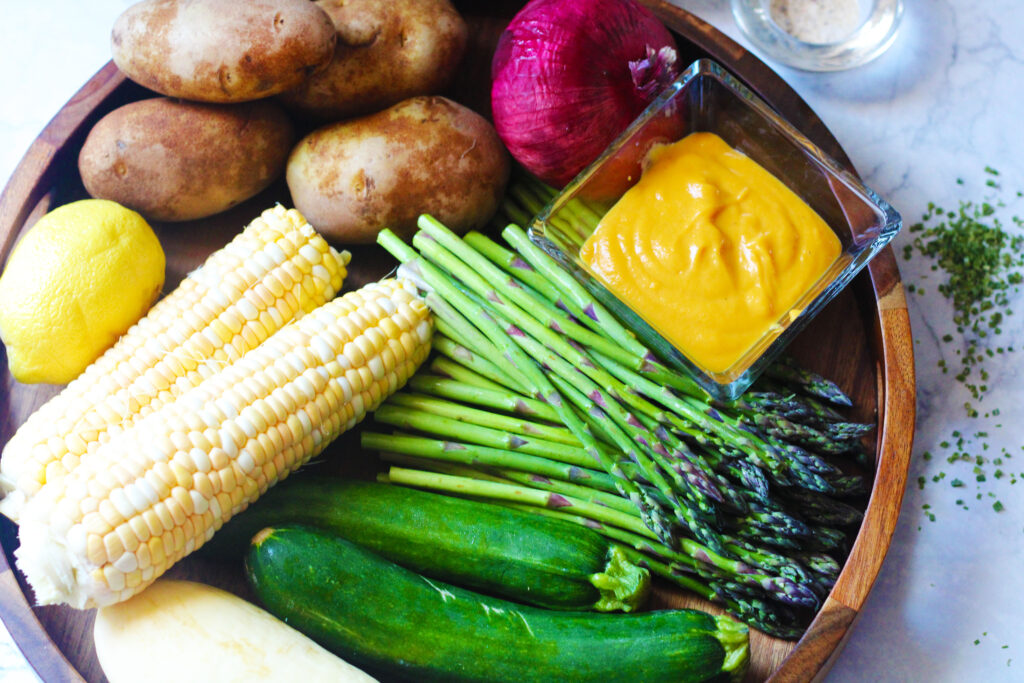 Probably one of my favorite dishes to make not only because it is full of some of my favorite vegetables, it is quick and easy to make. It can be made as a main dish or a side dish or alongside our Cheesy Mashed Potatoes.
This particular time it was our main dish. Sometimes you just have to veg out and get that oh so healthy feeling that only vegetables can provide. We are trying to cut down on our oils, so the only thing that I topped the roasted veggies with were some fresh squeezed lemon, salt, and pepper.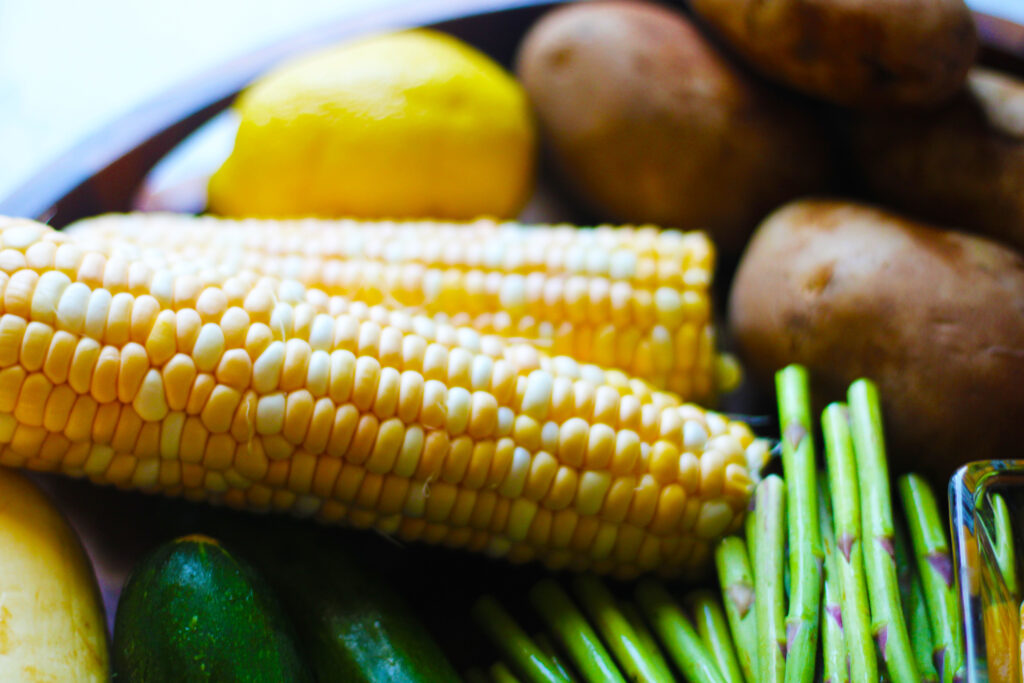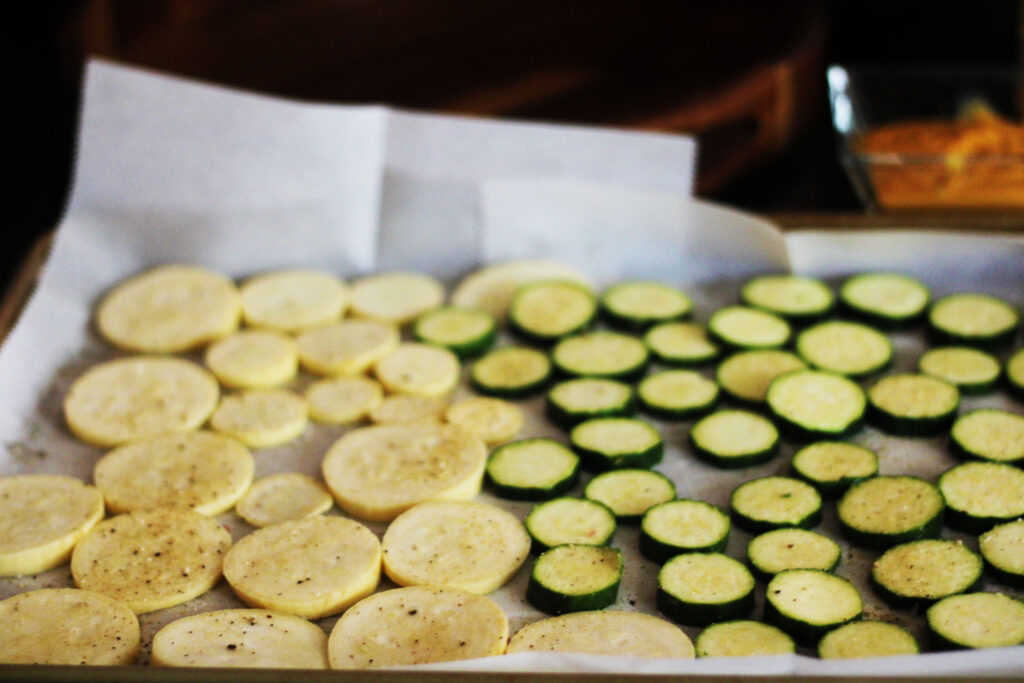 My oldest son told me after he tried them that they were the best roasted veggies he had ever tasted. I was are you sure. He said he particularly liked how the sprinkled lemon over the veggies made them taste and actually added flavor to them. Mom Win right? I mean how many teenage boys tell you that they love roasted vegetables? I promise not to brag to much but coming from a teenager, I was pretty stoked and elated that he enjoyed them.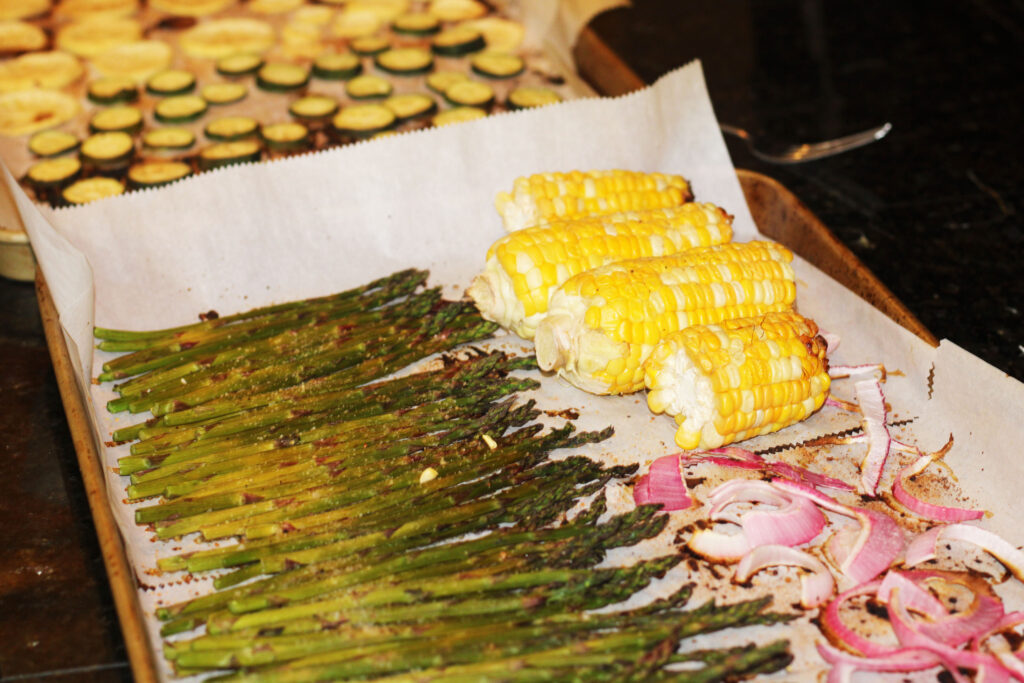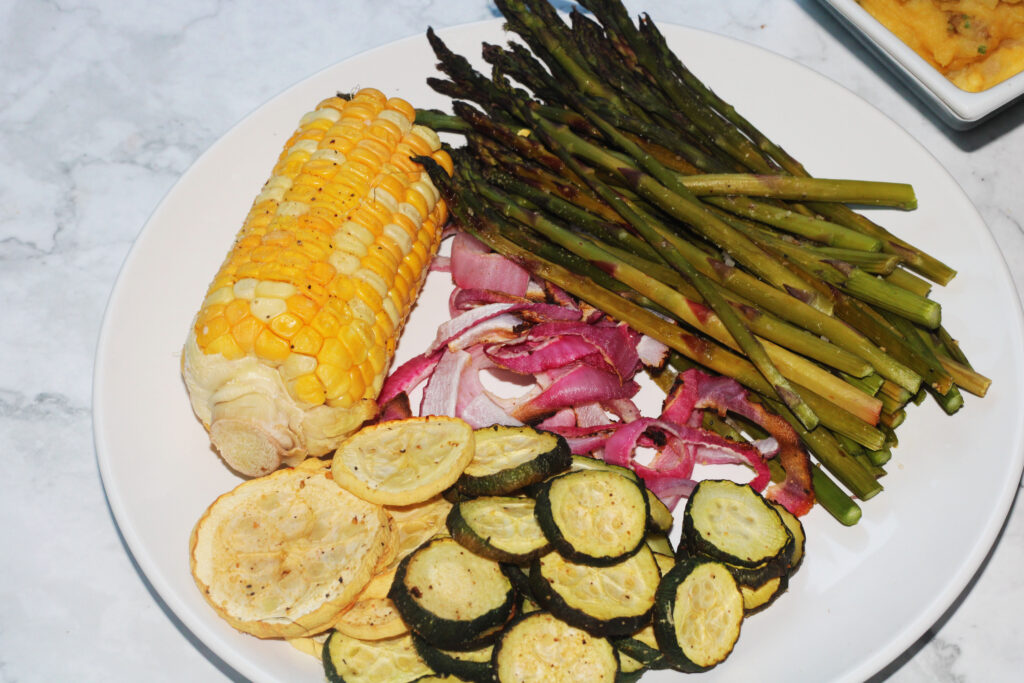 Yield: 4 Servings
Roasted Veggies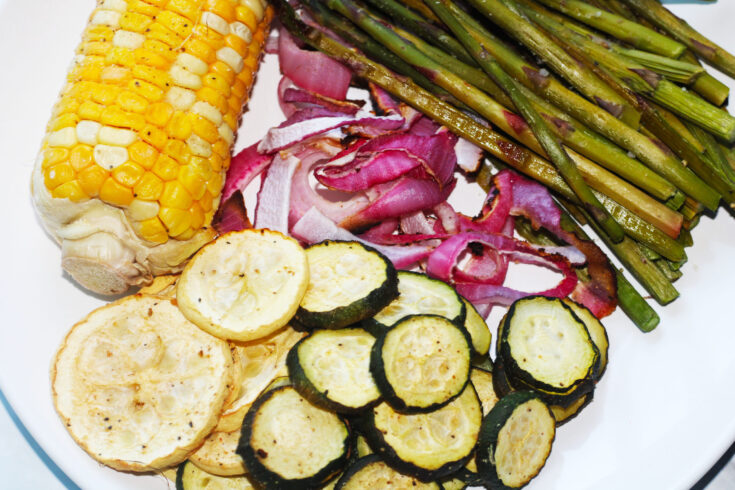 This Roasted Veggie recipe is oil-free and makes a great main or side dish your whole family will love.
Ingredients
2 Organic Corn on the Cob (cut in half)
1 Bunch of Asparagus, ends cut off
2 Zucchini Squash, sliced
2 Yellow Squash, sliced
½ Red Onion, sliced
1 Lemon, squeezed
1 TBSP Sea Salt
1 TSP Black Pepper 
Instructions
Pre-heat your oven to 375 degrees. Place all the veggies in a large bowl, add in 1 squeezed lemon, salt, and pepper. Mix together and lay them out on a large baking sheet or
two if you need more room. You can cook the corn separately in a pan or place them on the baking sheet. Bake for about 25 minutes until roasted. Remove from the oven and serve.
I might suggest if you are going to add roasting carrots that you add a sprinkle some ground ginger and dried thyme over the top of them. It will taste absolutely amazing and is a great flavor enhancing spice.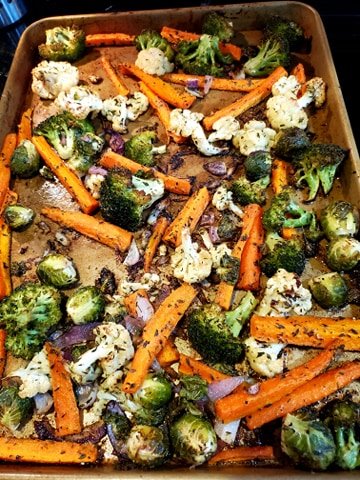 Enjoy!