This post contains affiliate links, and I will be compensated if you make a purchase after clicking on my links.
If you are like my family and are looking for a vegan option to cheesy mashed potatoes, then you will love this recipe. It is made using our Vegan Cheese Sauce that you can get here.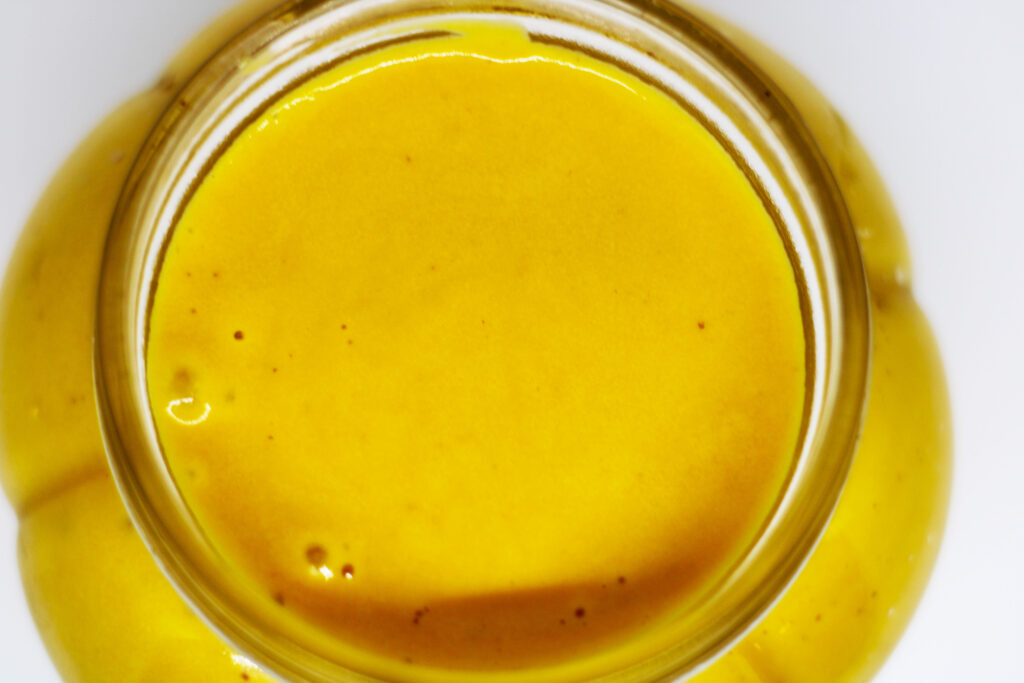 What I like best about this recipe is that it can be made in under 30 minutes and that includes making the cheese sauce. We have made it using red potatoes, golden potatoes, and sweet potatoes. They all taste delicious. I might even suggest using purple potatoes as they would go great in this dish as well.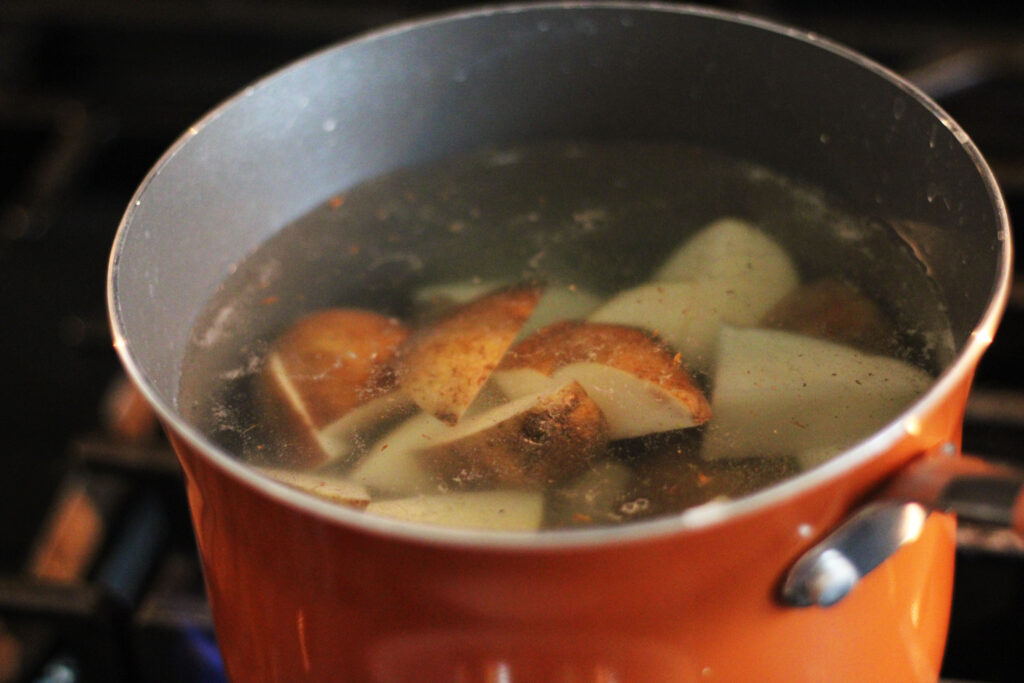 My two teenage boys love this dish and I love that it is made using real food ingredients. It is vegan friendly, dairy-free, and gluten free and whole foods plant-based.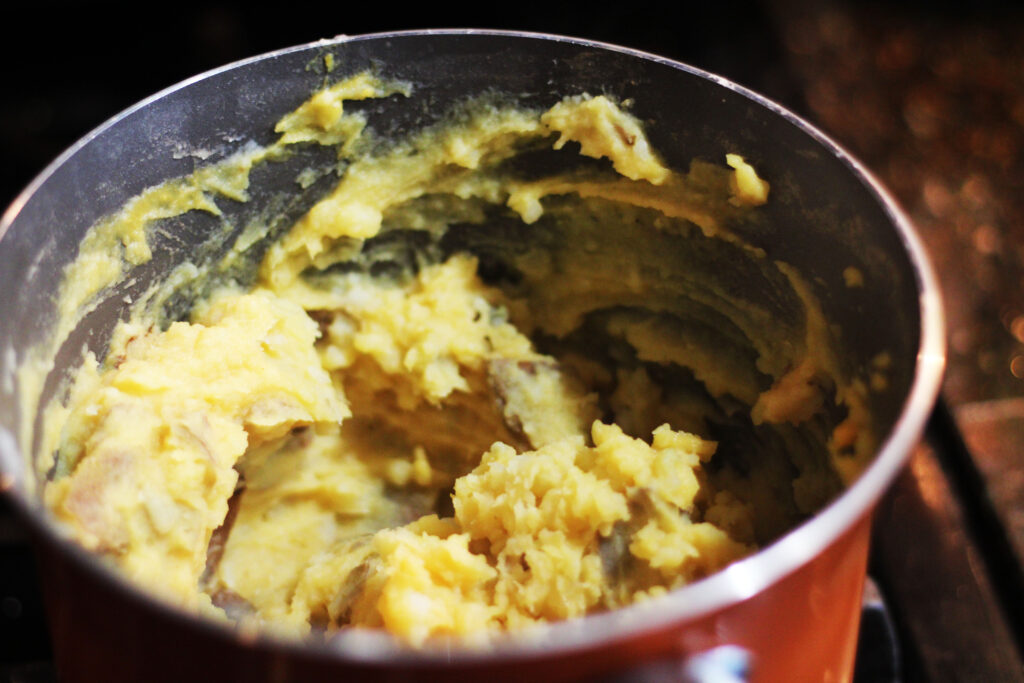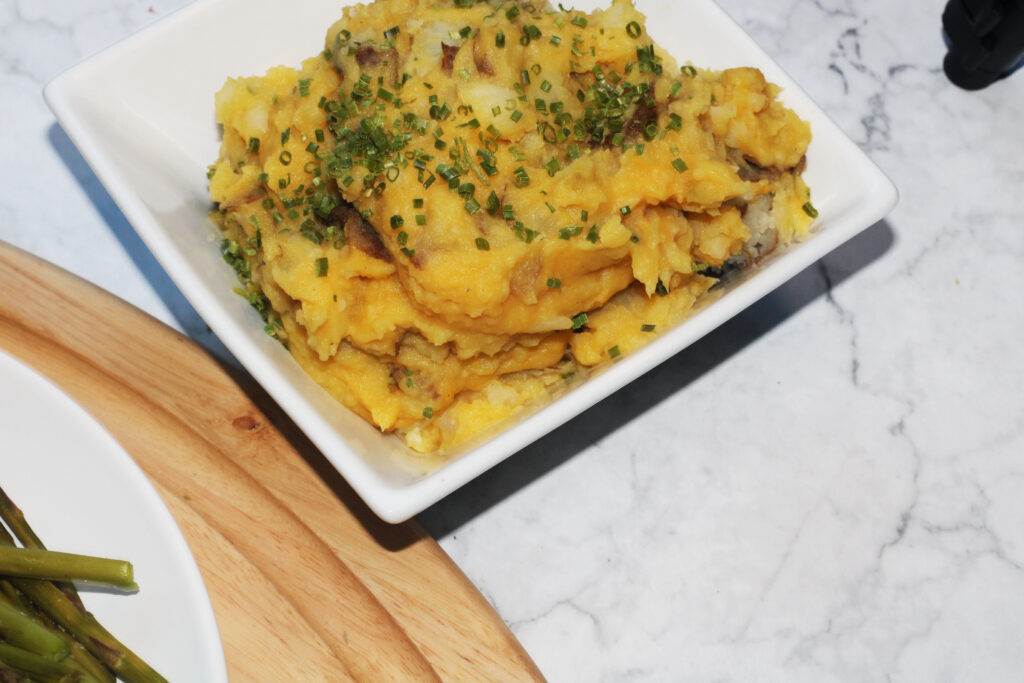 Vegan Cheesy Mashed Potatoes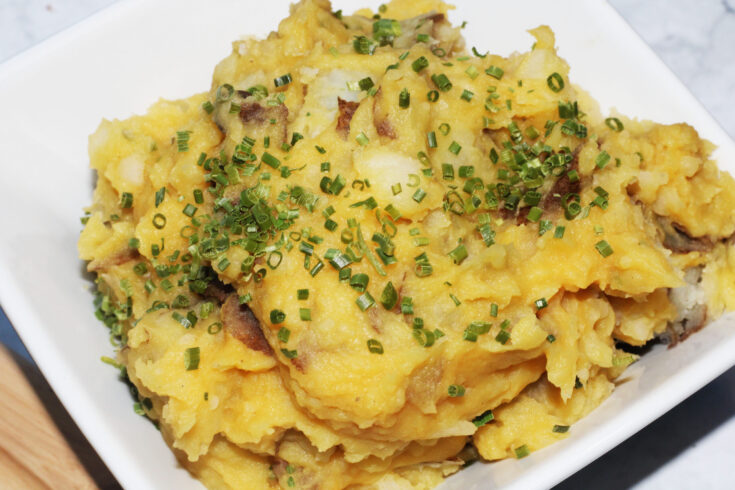 This quick and easy Vegan Cheesy Mashed Potatoes can be made in under 30 minutes and is a dish your whole family will love.
Additional Time
5 minutes
Ingredients
5 Medium potatoes or 4 small sweet potatoes, chopped into squares
2 Garlic Cloves, peeled and minced
1 TBSP Garlic Powder  
1 TBSP Onion Powder
1 TSP Sea Salt
Pepper to taste
1 TBSP Dried Chives
Instructions
To make this dish I start by washing the potatoes and cutting them into squares. I usually like to keep the skin on our potatoes to make sure we are getting the
extra fiber from them. I then fill a medium sauce pan with water, and then I add in the cut-up potatoes and garlic cloves, and bring to a boil for about 10 minutes. I then reduce them to medium heat and let cook for another 15 minutes
or until soft. I then strain the potatoes and then add them back into the medium sauce pan and mix in the cheese sauce, some garlic powder, onion powder, and sea salt and then I top them with dried chives and serve.
Enjoy!