This post contains affiliate links, and I will be compensated if you make a purchase after clicking on my links.
These Carrot Cake Waffles are gluten-free, dairy-free and a great source of plant-based protein.
Ever since we went plant-based I have been wanting to try and make my Grandma's famous carrot cake but using all plant-based ingredients. My grandma was the queen of making carrot cake. There was not a family gathering that I didn't go to that did not have her famous homemade carrot cake there. She prided herself in making her homemade carrot cake that I can remember family members requesting at their next birthday. While my grandma's version was made using eggs, canola oil, and lots of butter, I was not sure if it could ever be made plant-based and still hold up to her famous carrot cake.
I can remember the smell of it cooking in her home and waiting for it to cool down enough to put on her homemade icing on top. What I also remember about hers was how good it was right after she made it, but it tasted just as good the next day after sitting in the refrigerator overnight, giving the icing time to harden up to the carrot cake.  
She not only loved making it, she loved it when other people would make it too. I remember years ago; she had her carrot cake recipe published in a cookbook by a local organization she belonged to Rural Homemakers, who put one together as a part of a fundraiser they were having.  My grandma loved being a part of that organization that is still active today that was started in the 1940's by a group of Chehalem Valley Farm Wives in Oregon.
After my grandma passed in 2012, we received a couple of the cookbooks and today are some of the most precious treasures I have from her.
Last year after we went plant-based, I tired making her original recipe, but using all plant-based ingredients. After a few failed attempts, I decided maybe it was a recipe that was best left using its original ingredients.
Then this past weekend, I decided that it was time to try seeing if I could try my hand at seeing if I could come up a plant-based version of her carrot cake but this time, I would make them into waffles.  I started researching on plant-based options for substitutions to her original carrot cake recipe.  I first started with the eggs. Since w are now a plant-based family, we no longer consume eggs, so that was the first on the list of figuring out what ingredients we could replace them with.  I even wrote a blog post about the different Plant-based Egg Substitutes for Baking that gave me plenty of options to chose from. 
While the flour my grandma used in her original recipe was white flour, we like to use whole grain flours in our house. I started watching all the videos, and doing more research on recipes on the internet that would not only provide a whole-grain plant-based option, but ever since I tried making the oat pancake recipe that was going around Instagram that was I had yet to get to turn out, I wanted to see if I could make my carrot cake waffles using oat flour.
It as not long before that I learned that oat flour is basically rolled outs blended to make a flour.  Yep, it is as simple as that. Making oat flour is so easy and much more economical than buying it in the store.  You can check out my How to Make Oat Flour blog post that takes you step by step on how to make oat flour from scratch.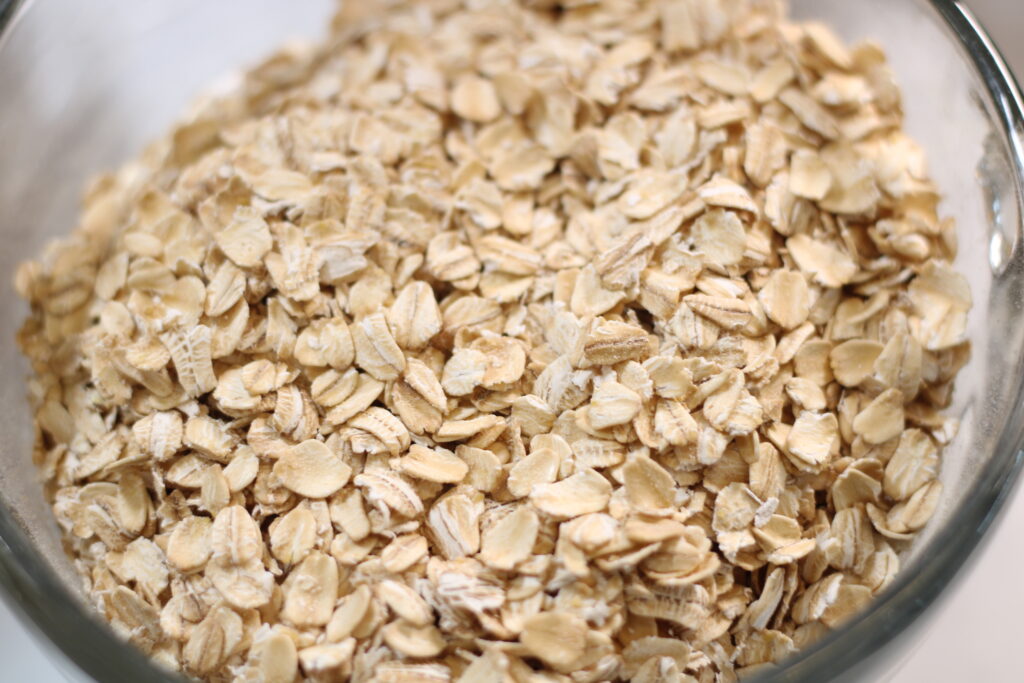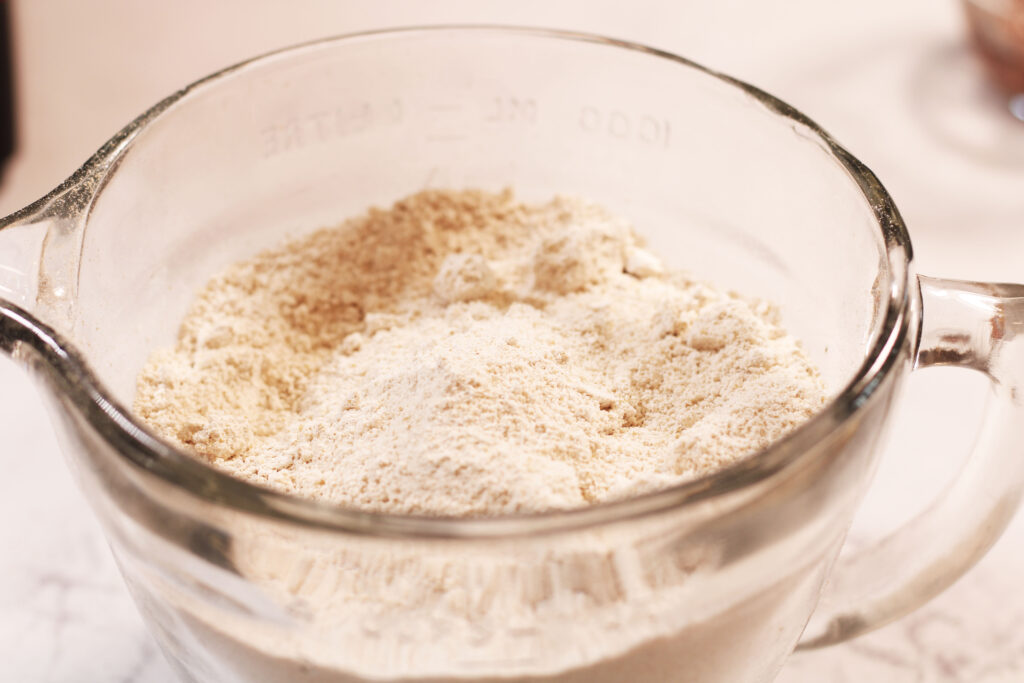 A few months ago, I put a waffle recipe together that I will get up on the blog soon, but it inspired me to come up with some different waffle recipes.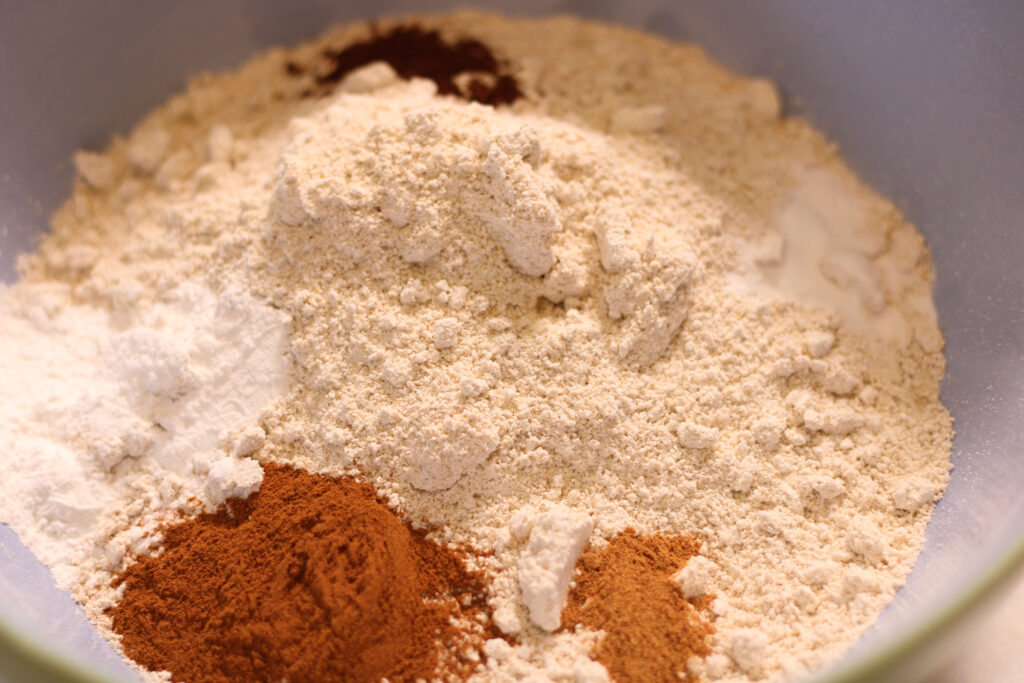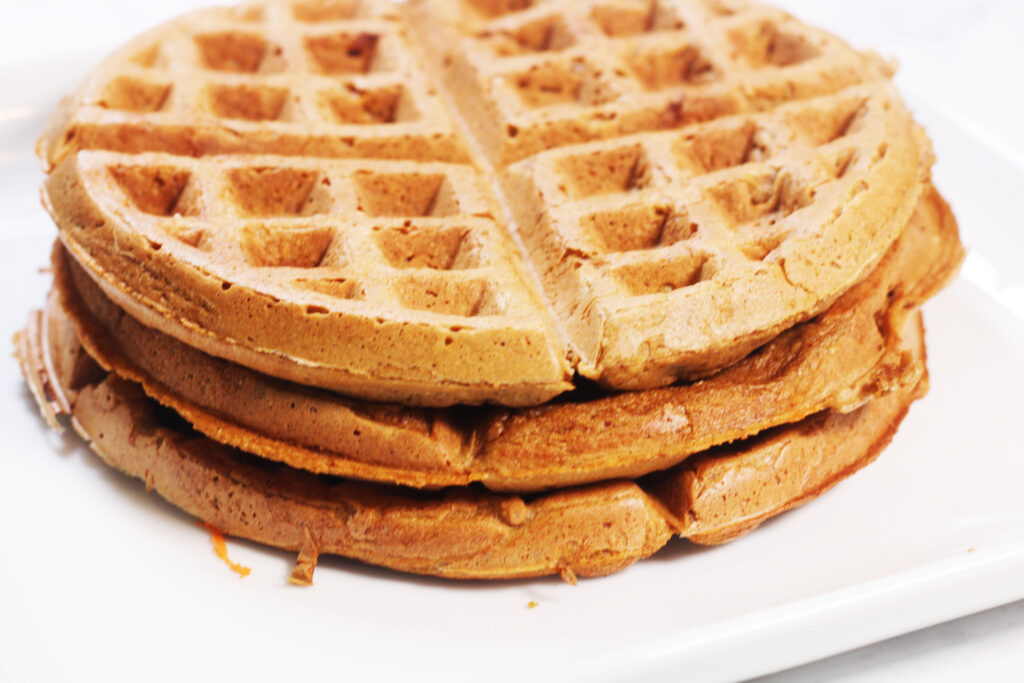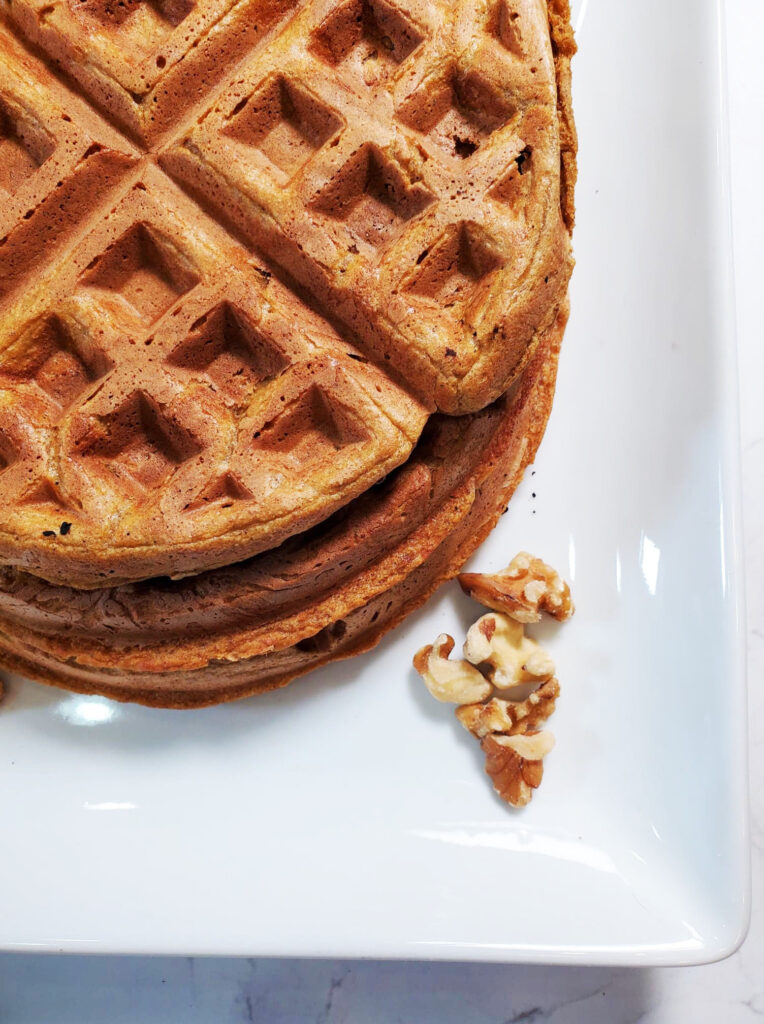 I know nothing will compare to my grandma's recipe, but I think she would be proud of this recipe. I think this recipe would be good for making muffins.  I will have to work on altering some of the ingredients to see if I can make it a cake, but until then these plant-based carrot cake waffles are a great way to enjoy this healthy carrot cake recipe.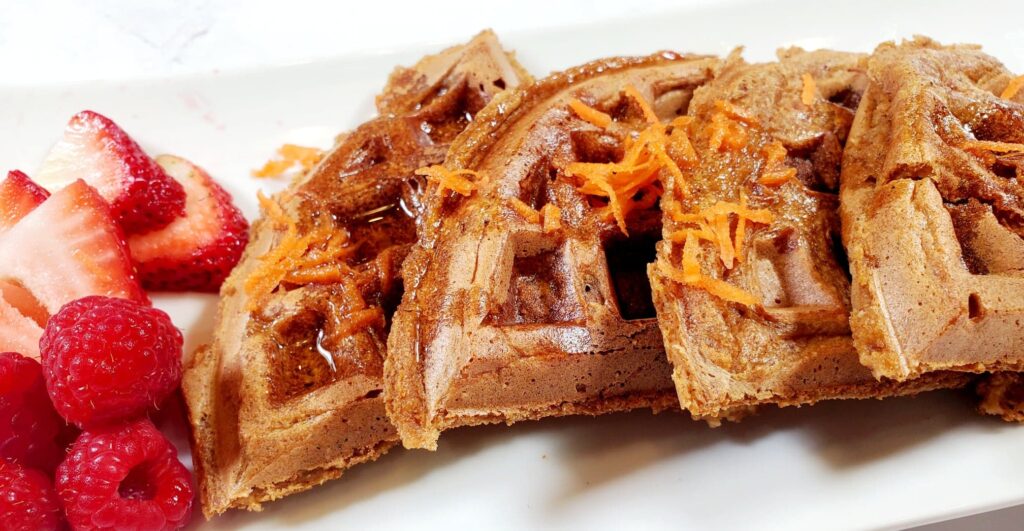 It not only does this Carrot Cake Waffle recipe taste delicious; it is full of plant-based protein and has over 60 grams of protein combined in the servings.  It is not only gluten-free, but it is dairy-free, oil-free, egg-free, and full of lots of fiber.  In addition to being a great source of dietary fiber, it is also rich in nutrients and are is a great dish to enjoy as part of a plant-based diet and vegan diet. 
I am still working on creating a plant-based icing for it, but in the meantime, we have enjoyed it with toppings including maple syrup, peanut butter, shredded carrots, and fresh berries.
Here are other plant-based toppings you could use:
Vegan Butter
Coconut Whip Cream
Vegan Chocolate Chips
Walnuts
Apples
Make it a DIY Waffle Bar and let the kids have fun making their own toppings.
Happy Baking!
Here are some other Plant-based Breakfast recipes that you might like:
Healthy Breakfast Banana Split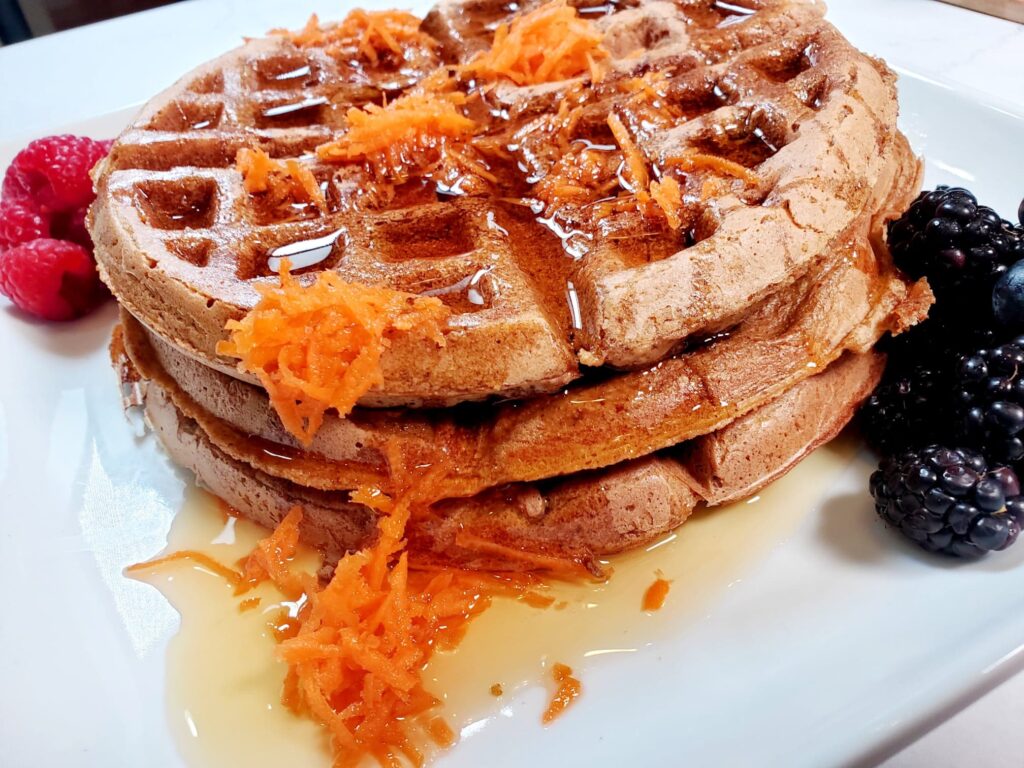 Yield: 6 Servings
Carrot Cake Waffles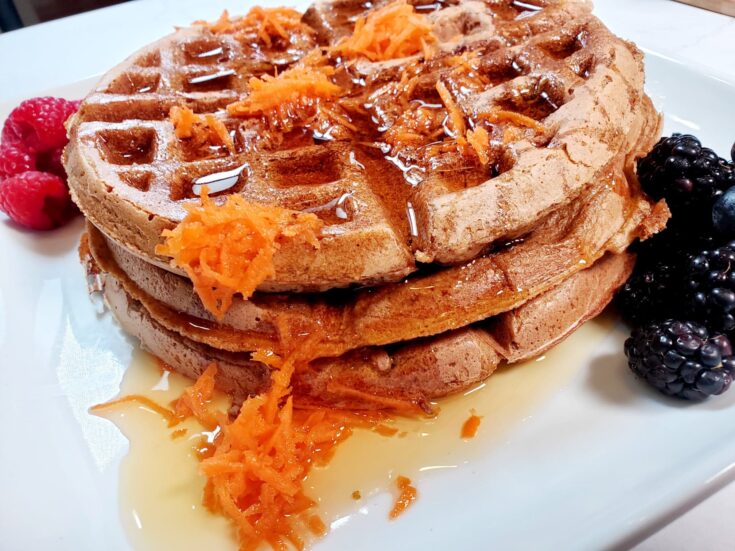 These Carrot Cake Waffles are gluten-free, oil-free, dairy-free, and great source of plant-based proteins.
Ingredients
4     4 Cups Oat Flour 
1 TBSP Cinnamon
1-½ TSP Baking Powder
1-¼ TSP Baking Soda
½ TSP Ground Nutmeg
½ TSP Ground cloves
1 Cup of Unsweetened Applesauce
1 ½ TSP of Vanilla Extract
1 Small Ripe Banana, peeled and smashed
1 Small Carrot, grated
1 Flax Egg
1 ½ TBSP Apple Cider Vinegar, from the Mother
2 ¼ Cups of Unsweetened Almond Milk
Instructions
Begin by pre-heating your waffle maker. I set mine on medium-high. I found that it cooked these waffles the best.
In a large bowl, combine the oat flour, cinnamon,
baking powder, baking soda, ground nutmeg, ground cloves, and blend until mixed to together well.
In a separate bowl, add the applesauce, vanilla
extract, smashed banana, shredded carrot, flax egg, apple cider vinegar, and almond milk or another plant-based milk.
Stir together until blended.
Add the add the wet ingredients into the large bowl of
dry ingredients and mix together until combined.
Add the mixture to a high-speed blender and blend on high for about one minute. This will help ensure all the ingredients are mixed together well
Add the ingredients to your waffle maker. Make sure
that you coat the bottom of your waffle maker, but not too much so the mixture does not spill out. Close the lid and let them cook until done. Depending on your waffle maker, about 3-5 minutes each.
Remove them from your waffle maker and top them with your favorite toppings and serve.