This is one of my boy's absolute favorite cheese sauces and they cannot get enough of it. Not only is dairy-free, gluten-free, but it is also made using simple real food ingredients like potatoes, carrots, and Noochy Licious Nutritional Yeast.
Noochy Licious Nutritional Yeast
Noochy Licious Nutritional Yeast by Gloriously Vegan gives this cheese sauce its delicious flavor.
Made using an all vegan product that even your non-vegan friends will ask for seconds. We have tried other nutritional yeasts and this brand by far is our favorite. Noochy Licious is a non-fortified nutritional yeast meaning they do not have any additives added. Just a delicious nutty flavor to help you create some amazing vegan cheese sauces.
Having Noochy Licious on hand is a must to help you create some amazing vegan dishes that like our Loaded Portobello Mushroom Nachos. Or as a dip with our corn tortilla chips that you can get here .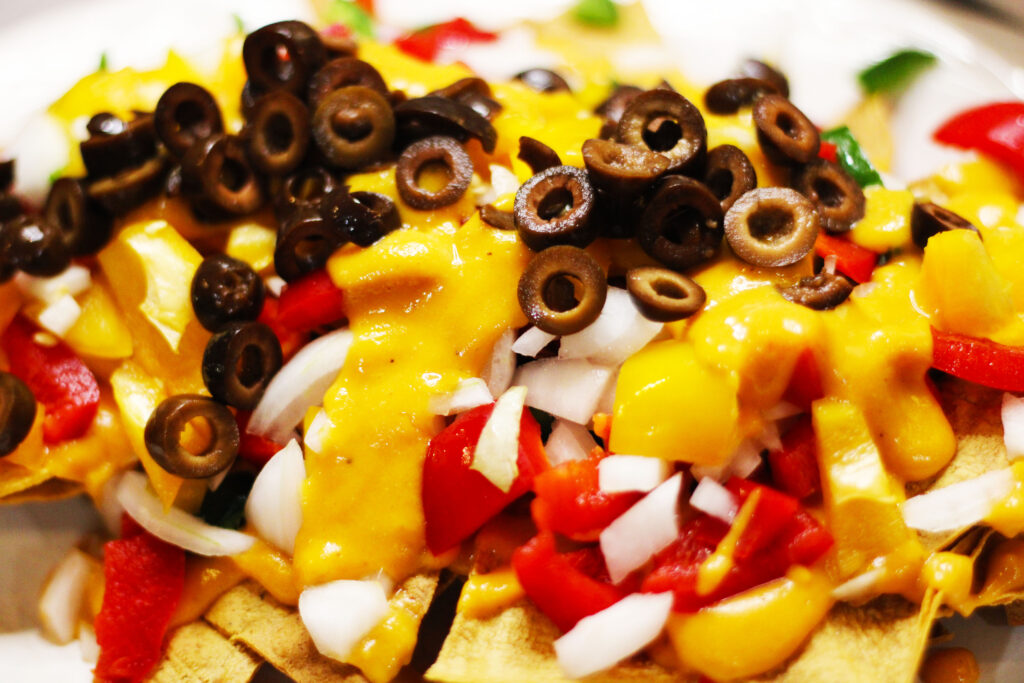 This post may contain affiliate links. See our Disclosure Policy for details.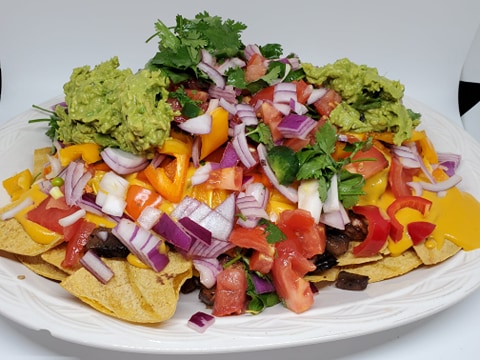 For this recipe, I have used both red potatoes and russet potatoes. If you do not have those on hand, any type of potato will work.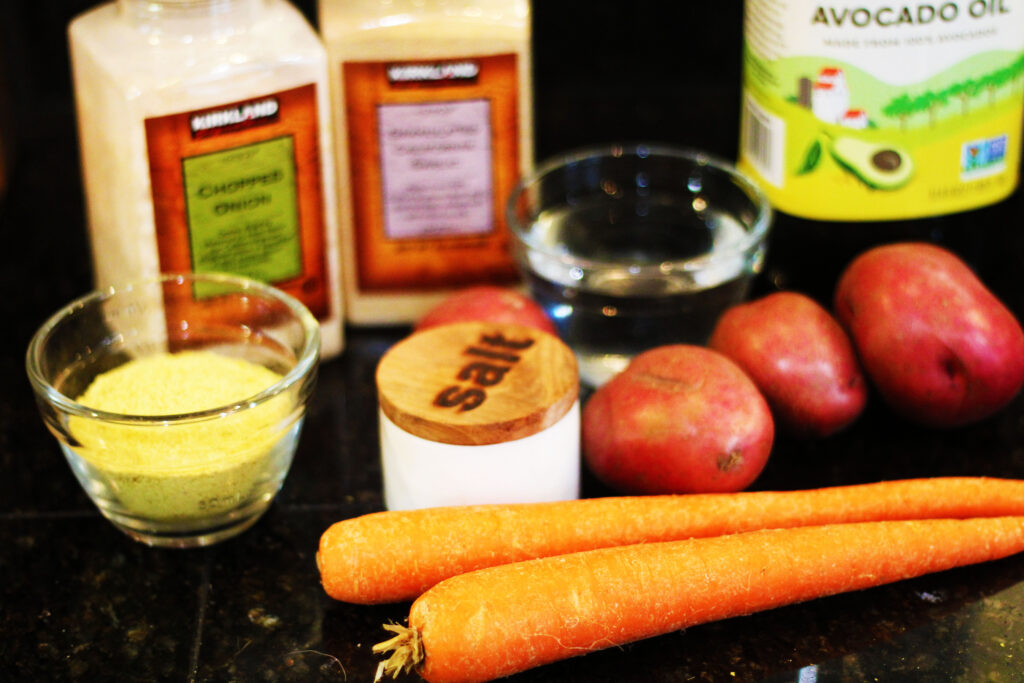 This recipe can be made completely oil-free making it a great addition to a whole food plant based lifestyle.
You can I have made this recipe numerous times and last time I made it to add a little flavor to the potatoes and carrots, I added in a cup of our Homemade Vegetable Broth that you can get here.
Kid-Friendly
As a mom, I love when my boys request foods that are healthier for them and this is one that I get requests from them more than once a week.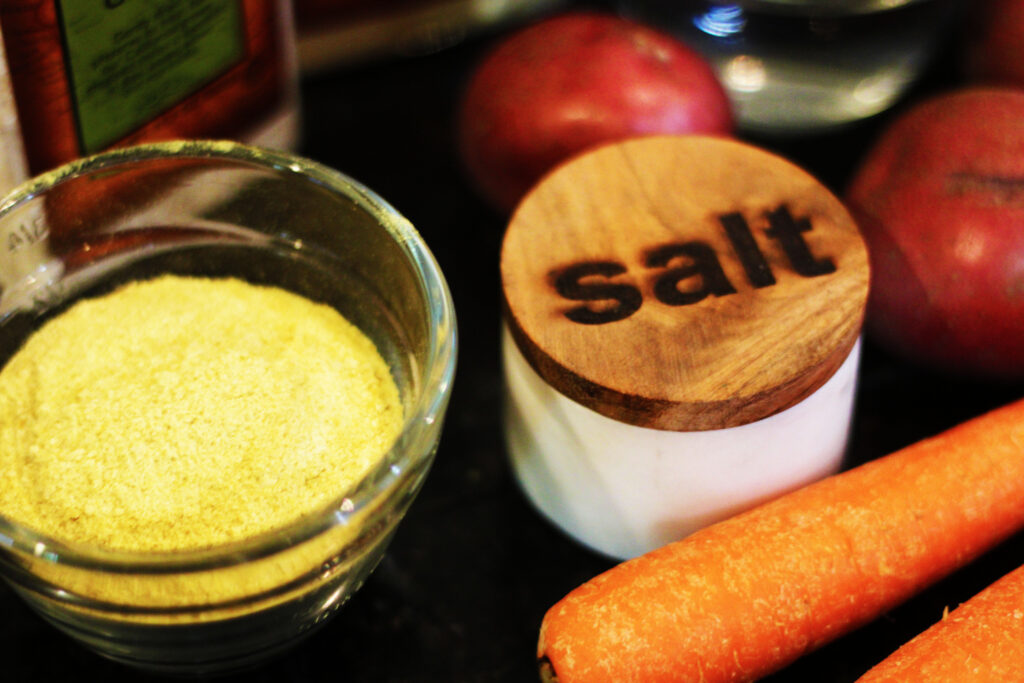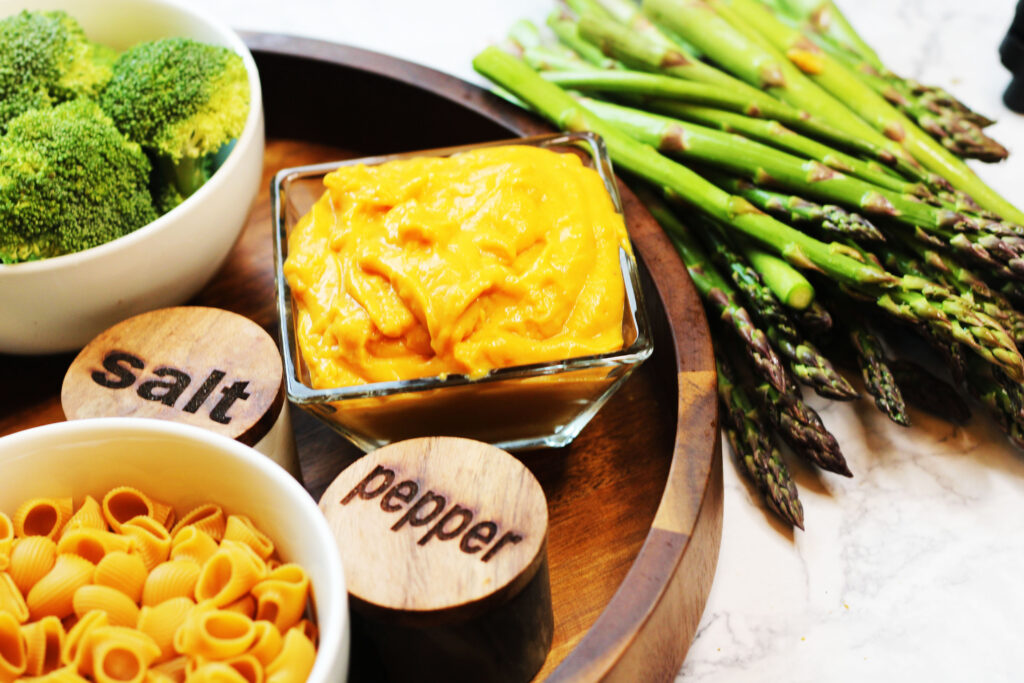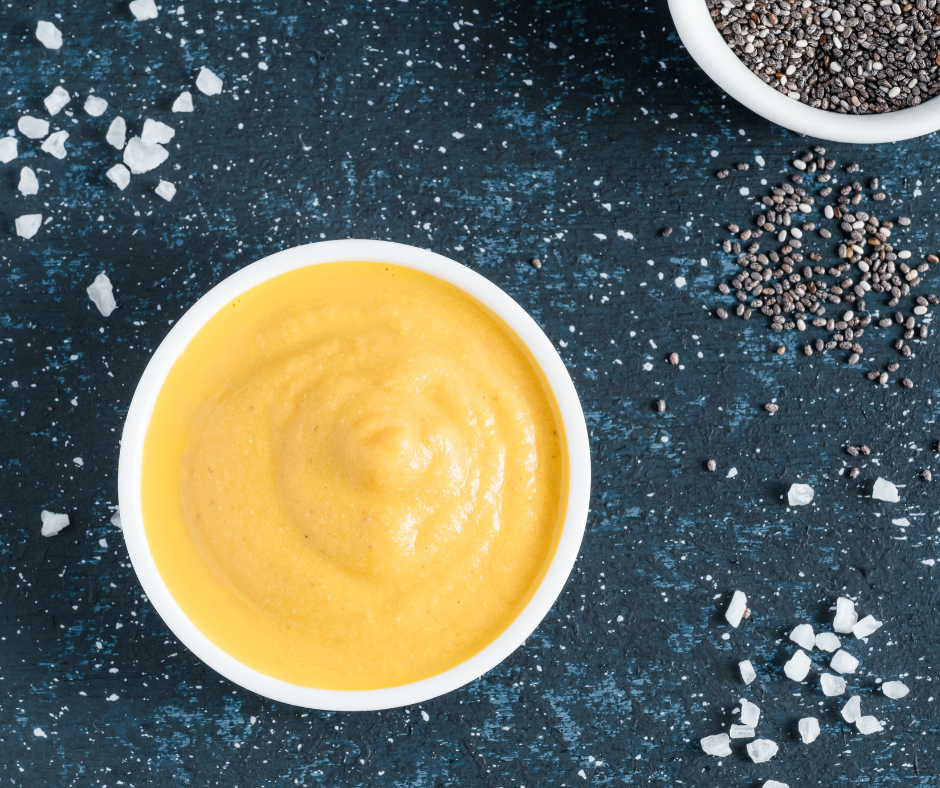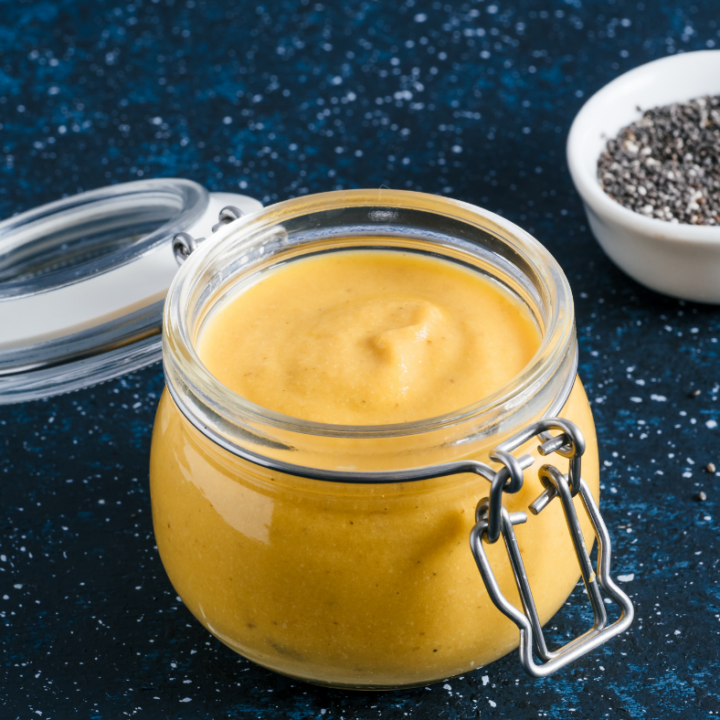 Cheesy Sauce
Additional Time:
5 minutes
This cheesy sauce is so good that you will want to make extra just to have on hand.
Ingredients
2 Cups of Potatoes or 3 small potatoes, peeled and diced
1 Cup of Carrots or 2 medium carrots, peeled and diced
3/4 Cup of Nutritional Yeast
2 TBSP of Avocado Oil or you if you do not want to use oil, you can replace it with water
1 TBSP or 1/2 Lemon, squeezed
1 TSP Salt
1 TBSP Garlic Powder
1 TBSP Onion Powder
Instructions
Boil the potatoes and carrots until soft. Approximately 20 minutes. Drain them and then add them to a blender. Add in the remaining ingredients and blend on high until smooth.
Notes
You can store any leftovers in the refrigerator for up
to 5 days.
I have used both russet potatoes and red potatoes for this recipe and both turned out delicioius.
The great thing about this recipe is that it makes enough you can store the extra in your refrigerator and have it on hand when the kids start asking for more.
Enjoy!
This post contains affiliate links. As an Amazon Associate, I earn from qualifying purchases. Click here to read my policy and more about affiliate links.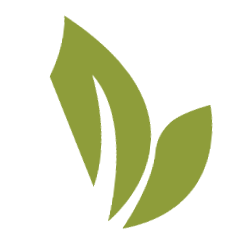 Stephanie Collazo, MS, CHC is the founder of Clean Food Mama, to help you get more plants into your diet. She shed 165 lbs by incorporating a whole foods plant-based diet and loves empowering other women to create healthy habits for themselves and their families.