Last month we kicked off our Clean Food Mama Cooking Club. As a way to give back to our readers, like you, who inspire us each day to create delicious and nutritious recipes for you and your families.
Each month we will choose a plant-based or vegan recipe, you make it, and email us a photo of it. And at the end of each month, we will randomly choose one winner to receive a prize. Its as simple as that!
We want this to be easy and fun for you so, the month of February's cooking club recipe is our Family Approved Plant-based Roasted Veggie Pasta
We love being able to help inspire you to get more plants on the family table and this dish is full of plant-based foods and takes less than 30 minutes to make. Not only does it taste delicious, it is a great way to help the kids get in more vegetables.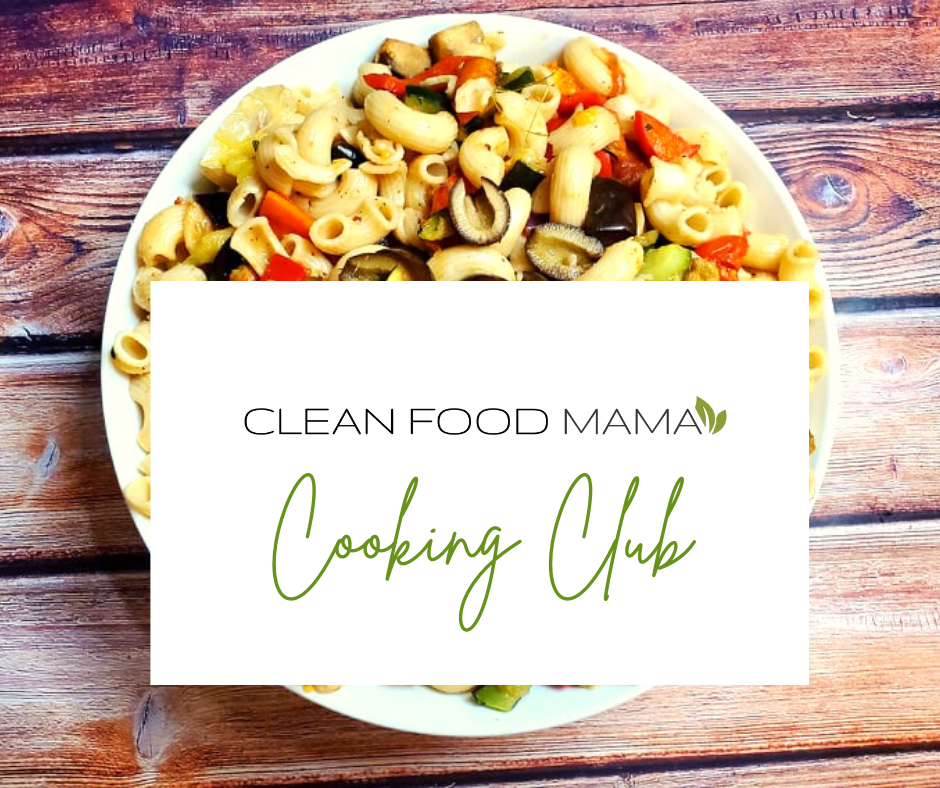 This post may contain affiliate links. See our Disclosure Policy for details.
Join the Clean Food Mama Cooking Club Challenge
We couldn't think of a better way to bring our community of readers together. We wanted to be able to give back to you and so,
Each month we will choose one plant-based or vegan recipe, trust us, these are not boring recipes, they are delicious and nutritious recipes your whole family will love.
Make the recipe during that month
Send us a photo to

[email protected]

by 11:59pm est on the last day of month.
Don't forget to sign up for our email list so you can be the first to know the recipe that we choose for the month.
We hope you will join in the fun.
What's This Month's Prize?
We are so grateful for our community and love being able to help you get more plants on your family table. This month's prize is a CHEFMAN Large Air Fryer Max XL 8 Qt.
Air Fryer's are a great way to enjoy some delicious and nutritious plant-based and oil-free foods. Quickly air fry potatoes to make healthy fries, or your favorite vegetables to enjoy a quick and easy dish or snack.
Here's How the Challenge will work
Each month, we will choose one Clean Food Mama recipe.If you make that recipe during the month, take a picture of it, and email it to hello@cleanfoodmama.com by 11:59 PM EST on the last day of the month.
This months challenge will need to have all entries in by February 28, 2022 at 11:59pm est.
.By sending your photo to [email protected], you will be automatically entered in to win that months prize. For this month's challenge, you will be entered into winning CHEFMAN Large Air Fryer Max XL 8 Qt.
To receive a bonus entry, leave a comment on the current month's cooking challenge blog post after you email your photo. At the end of the month, we will announce a randomly selected winner. We will announce the winner in a blog post at the beginning of the next month along with all your photo entries.
February's Cooking Club Recipe-Family Approved Roasted Veggie Pasta
Ingredients
1 ½ Eggplant (large, diced into half-inch pieces)
1 ½ Zucchini (medium, chopped)
2 cups Roma Tomatoes, (diced)
3 Carrot (medium, sliced)
1 cup green or red bell pepper (diced)
3/4 cup Red Onion (large, diced)
1 can of black olives (sliced)
4 ½ Garlic (cloves, minced)
3 3/4 tbsps Thyme (fresh)
1/3 tsp Sea Salt (to taste)
15 ozs Chickpea Pasta (dry)
3 tbsps Balsamic Vinegar (to taste)
Instructions
Preheat the oven to 425ºF (220ºC). Line your baking sheets with
parchment paper.
In a large bowl, toss together everything except the pasta and
balsamic vinegar. Transfer to the baking sheets and spread the veggies in an even layer. Roast for 20 minutes.
Meanwhile, cook the pasta according to the package directions.
Drain the water and return the pasta to the pot.
Add the roasted veggies to the cooked pasta and stir in the
balsamic vinegar. Taste and adjust the salt, thyme, or balsamic vinegar as needed. Enjoy!
Notes
·
Leftovers
Refrigerate in an airtight container for up to four days.
No Fresh Thyme
Use dried thyme
Serving Size
One serving equals approximately 1 1/2 cups.
More Flavor
Add your choice of additional herbs and spices, or use a plant-based dressing of your choice instead of balsamic vinegar.3
Additional Toppings
Add spinach or avocado
What we love about this Recipe
It takes less than 30 minutes to make.
Is a great way to help kids get in more veggies.
Is an easy to make recipe that you can enjoy as leftovers.
Let's Recap Our February Challenge
Make our Roasted Veggie Pasta  sometime during the month of February, 2022.
Send us a picture to 

[email protected]

 by February 28, 2022 at 11:59pm est.
Don't forget to sign up for our email list so you can be the first to know of each month's recipe challenge. 
Most of all-have fun!
We look forward to seeing all your entries.
Happy Cooking!
January's Winner
Let's congratulate the winner of our January Cooking Club, Judy. We loved seeing all your photos thank you for inspiring us.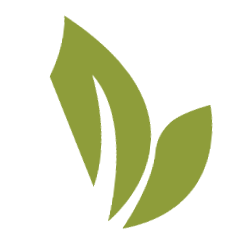 Stephanie Collazo, MS, CHC is the founder of Clean Food Mama, to help you get more plants into your diet. She shed 165 lbs by incorporating a whole foods plant-based diet and loves empowering other women to create healthy habits for themselves and their families.