This post contains affiliate links, and I will be compensated if you make a purchase after clicking on my links.
The only ingredients you will need for this recipe are some
Corn Tortillas ( I use Three Sisters Nixtamal or Casa Rosa brand of corn tortillas)
Knife
Baking Sheet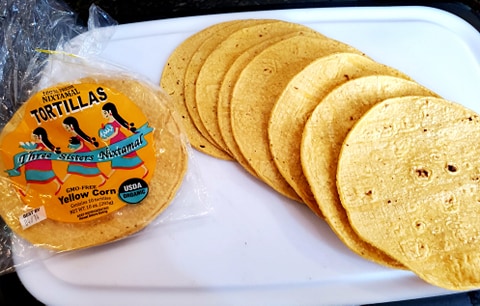 Making your own Corn Tortilla is simple and easy. It starts though with picking the right corn tortilla. If you can make your own (that is my next project as I just got my new tortilla pressed delivered yesterday), then that is a better option, but these Easy Corn Tortilla Chips can be made in less than 15 minutes.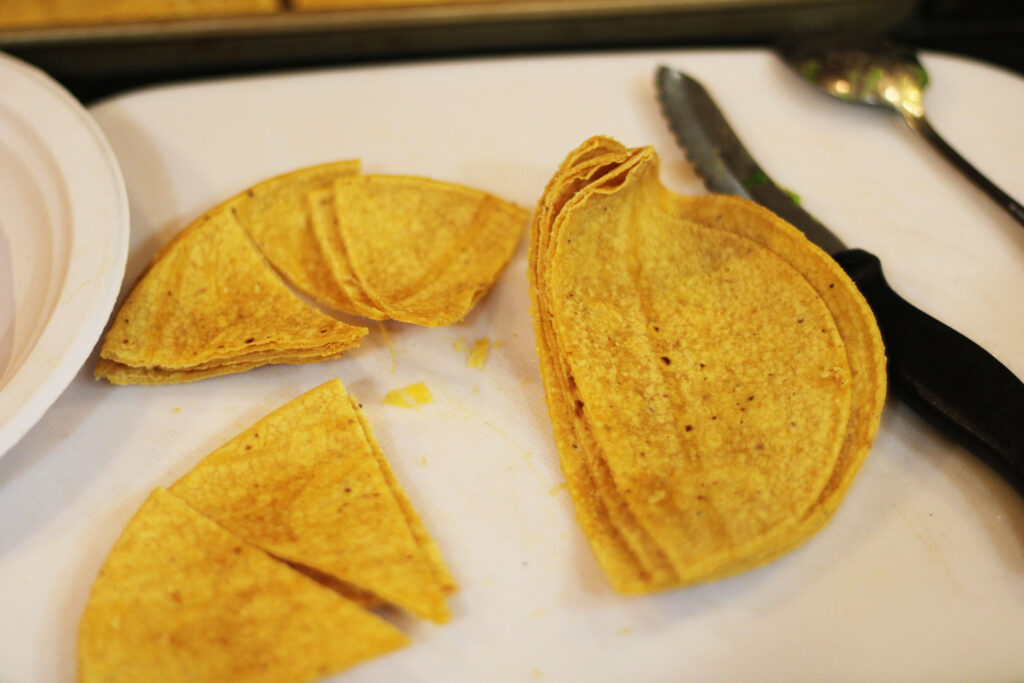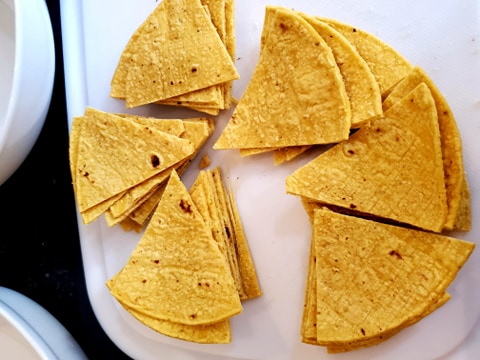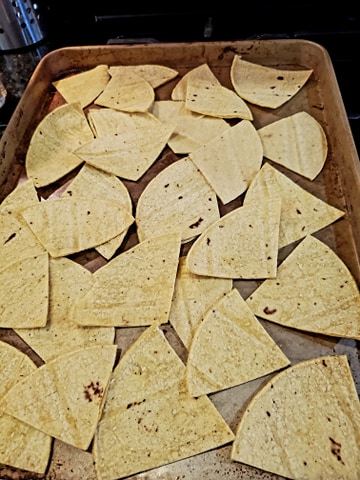 I make sure the corn tortilla I buy has very simple ingredients. Really all there needs to be is corn (organic even better), salt, and lime. I begin by setting my oven to 375 degrees. You might need to adjust your temperature down a little or up a little depending on your stove's settings. I then take the corn tortillas and cut them into triangles, then I place them on to the baking sheet and bake in the oven for about 7-10 minutes, making sure they do not get overcooked but are crispy like a chip.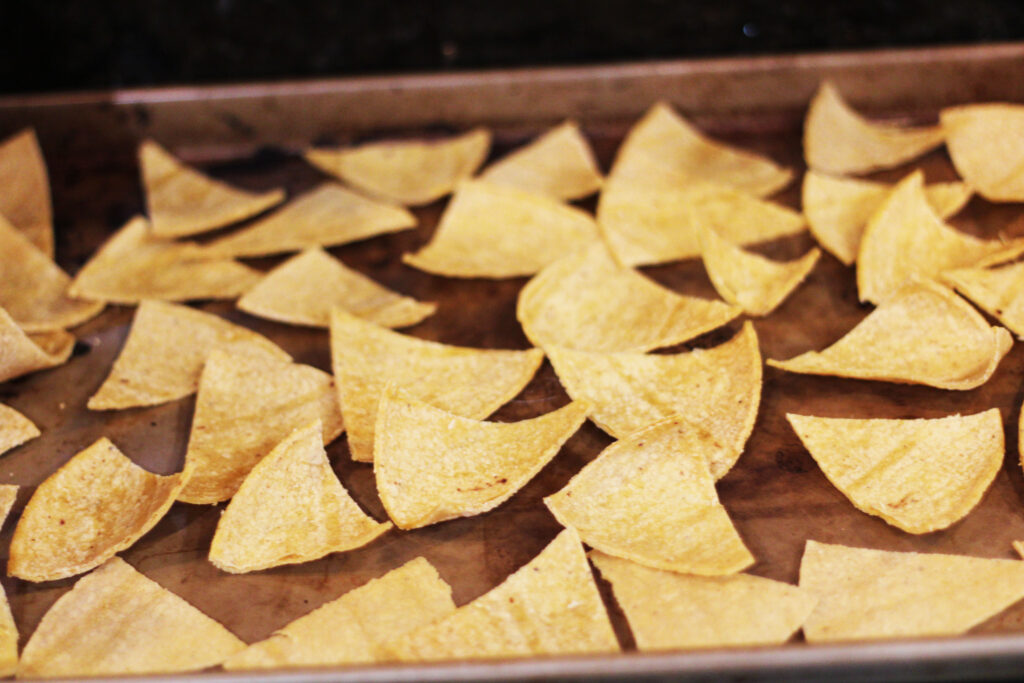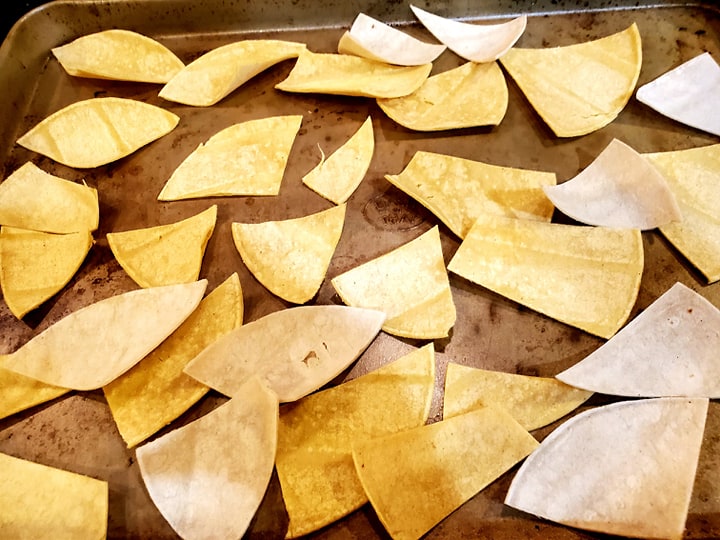 I cannot tell you the last time we bought a bag of corn tortilla chips. Every time we need corn tortilla chips whether it is for our Easy Guacamole recipe or our Loaded Portobello Mushroom Nachos, this is the recipe we use to make them.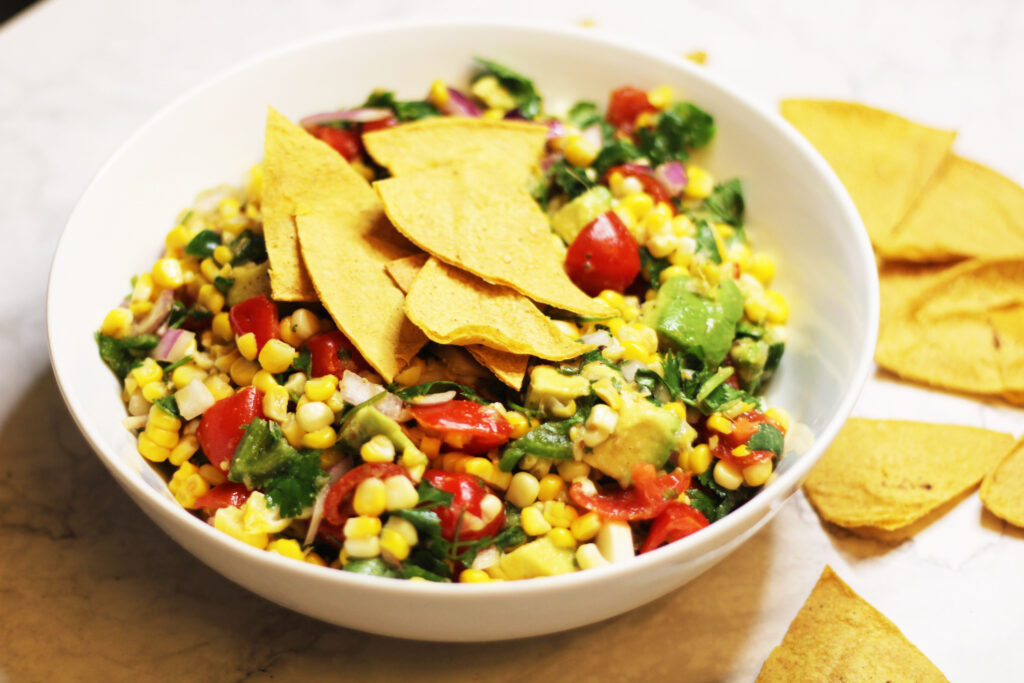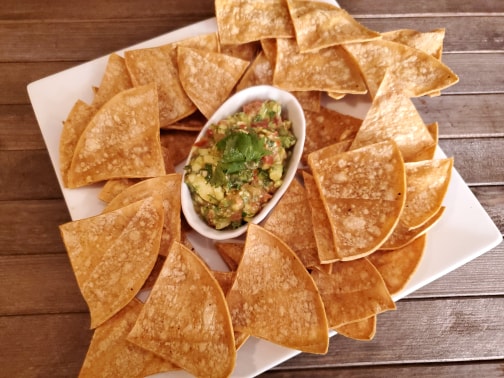 Enjoy!