DISCLOSURE: THIS POST MAY CONTAIN AFFILIATE LINKS, MEANING I GET A COMMISSION IF YOU DECIDE TO MAKE A PURCHASE THROUGH MY LINKS, AT NO COST TO YOU.
Would you like Guac with that is a common phrase in our home. I am sure there is at least 3 recipes a week that we use this recipe with. My whole entire family are serious avocado fans and recently I even designed a graphic to have made into a t-shirt showing our love for avocados. Maybe that's going a little too far or maybe not. Avocados are not only delicious but they are good for you.
Normally I make this recipe by chopping up each of the ingredients and mixing them together in a bowl, but this week I got my new Cuisinart Food Processor and decided to use it to make this recipe. I have to say it tastes even better, because you can get the ingredients mixed together well and its features give a whole new meaning to the recipes name Easy Guacamole.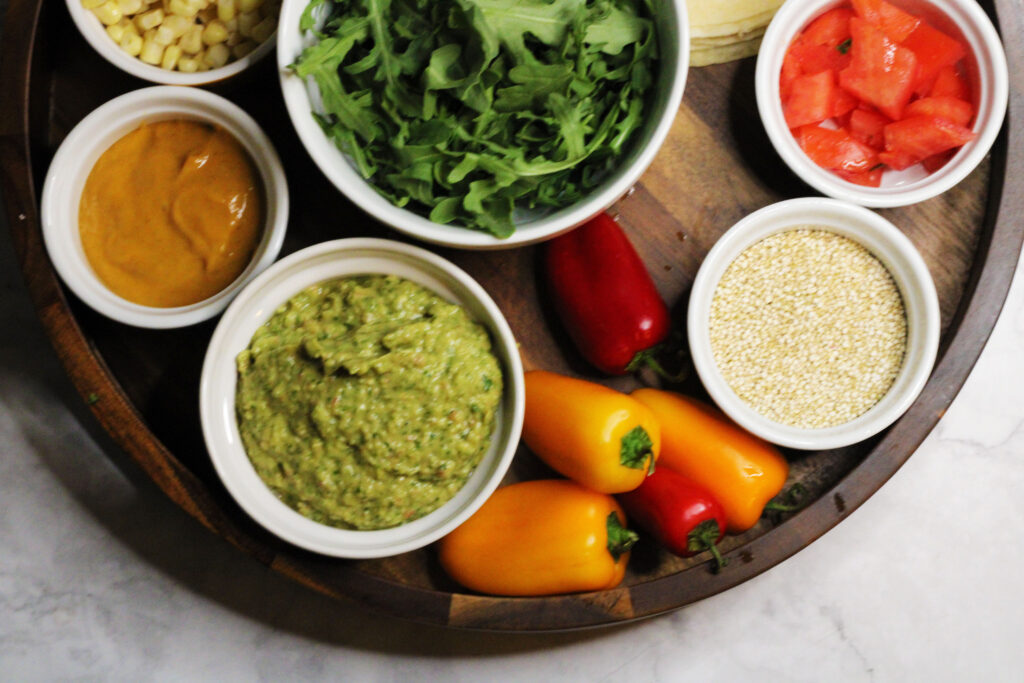 We use this recipe as a dip for our Easy Corn Tortilla Chips that you can find here. As a topping for our Loaded Portobello Mushroom Nachos that you can get here and I love to use it as a salad dressing on top of a variety of my fresh salads.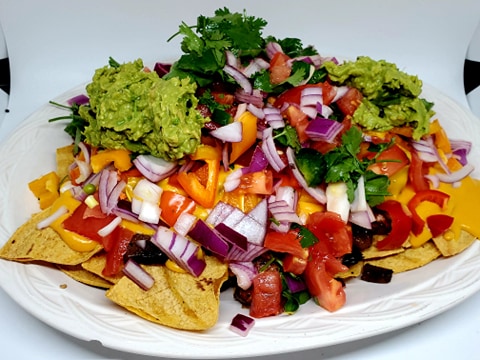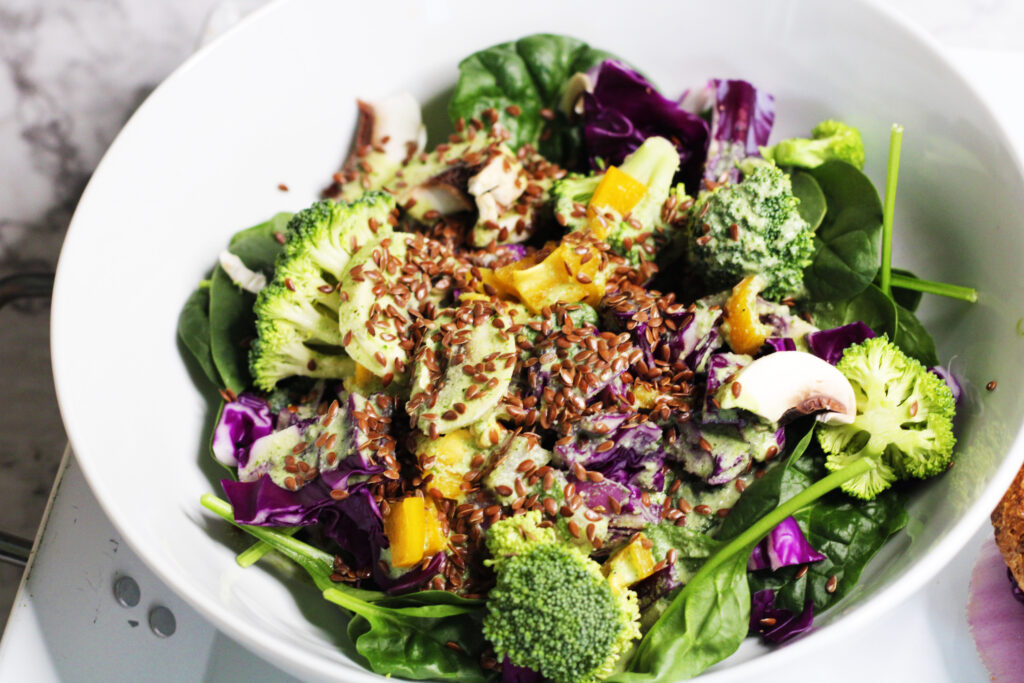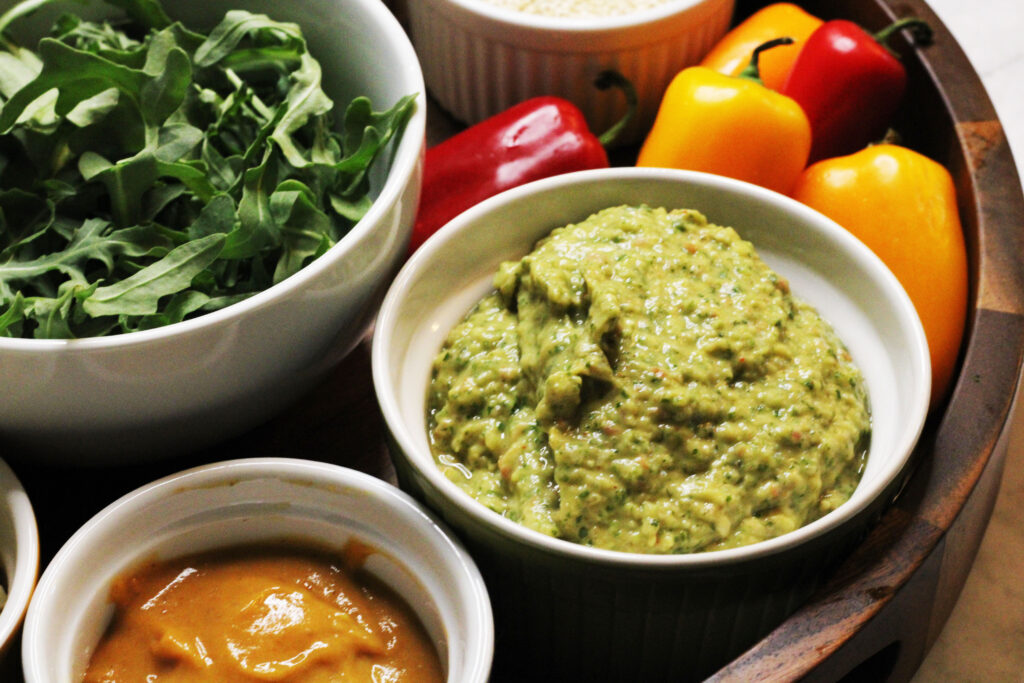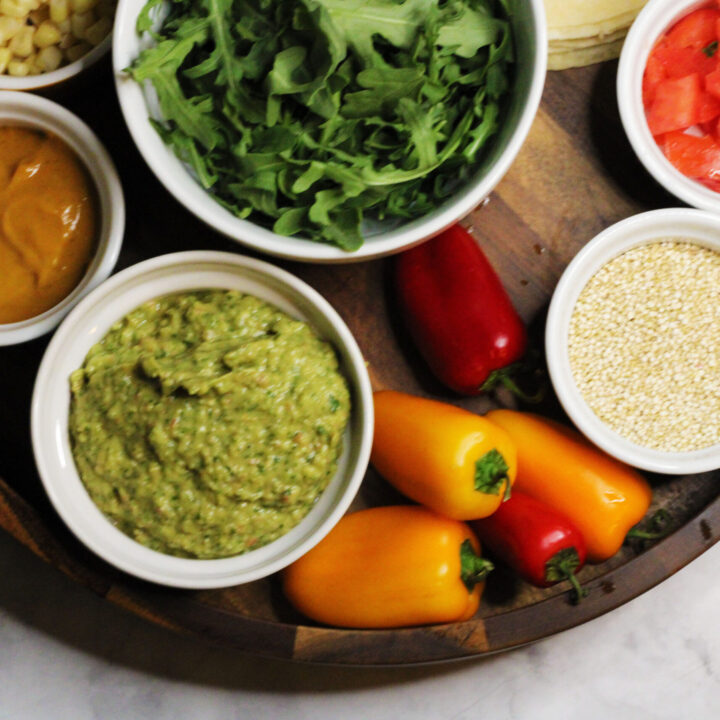 Easy Guacamole
Wholly Guacamole. This Easy Guacamole recipe is just as delicious as it is healthy for you.
Ingredients
2 Avocados, peeled, and chopped
2 Roma Tomatoes, chopped
2 Garlic Cloves, peeled
1 Jalapeno, seeded and membrane removed
1/4 White Onions, chopped
1 Cup Cilantro leaves, chopped
1 Lime, squeezed
1 TSP Salt
1 TSP Cumin
1 TSP Chili Powder 
Instructions
Place the ½ cup of the cilantro in the food processor or chopper, chop, then add in the tomatoes and pulse until finely chopped. Take out the mixture and set aside in a small bowl. Through the food processor feeder add in the garlic, and
jalapeno. Then add into the food processor, onions, remaining cilantro and avocados and mix until smooth. Add in
the tomato and cilantro mixture that you set aside and blend until smooth and serve.
No matter what dish we use this recipe, I know my family is getting a complete recipe that is made using all real food ingredients, that is dairy-free, vegan, gluten-free, and oh so good for you.
Enjoy!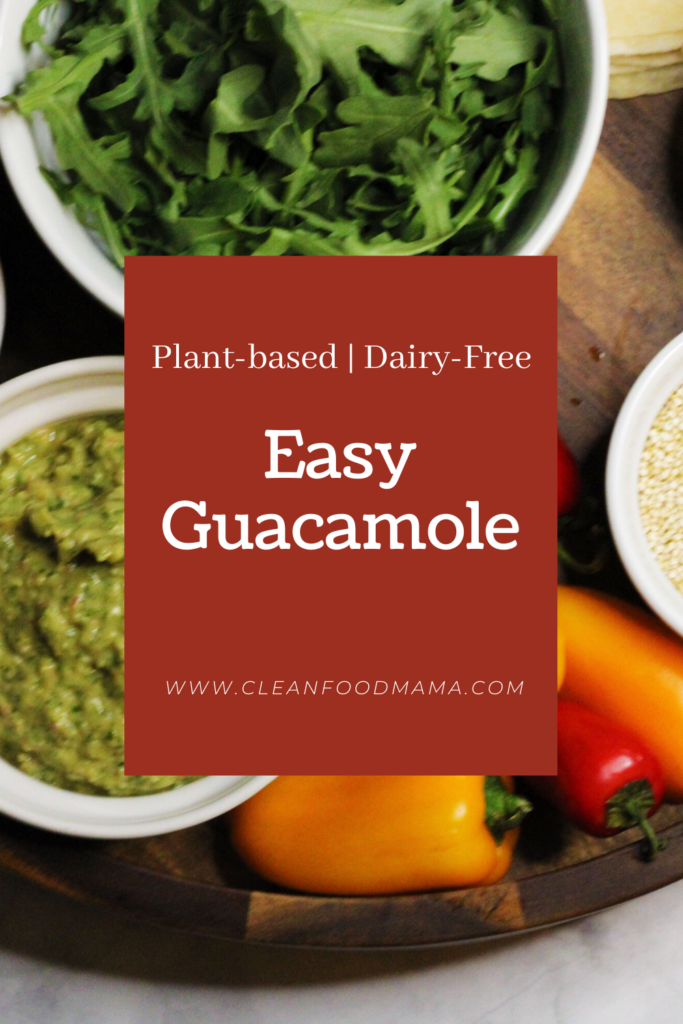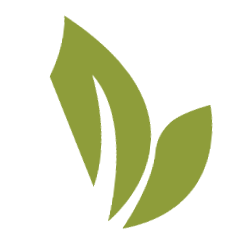 Stephanie is the founder of Clean Food Mama, a blog about a health journey, weight loss and getting more plants into your diet. She discusses her health journey and empowering others to do the same. She shed 125 lbs by incorporating a whole foods plant based diet. Click here to learn more about plant based foods.