The first thought that I had was, of course banana is not a berry.  I had never heard it referred to being a berry until I stated researching more about bananas. 
They in fact are classified as a berry.
Here's the breakdown on what makes them a berry.   Veggies and fruits are classified based on the part of the plant they come from. 
So, What Makes a Berry a Berry?  
Berry is a botanical term. 
Botanists define a "berry" as a portion of the flowering plant that comes from a single ovary of the plant. This is where the seeds are contained, protecting them and facilitating their dispersal.
A berry has seeds and pulp (called the Pericarp) that develop from the ovary of a flower.  The pericarp is divided into three layers.  The Exocarp (outer skin), the Mesocarp (the fleshly middle), and the Endocarp (the inner most part which holds the seeds).  This same layered structure appears in bananas.
So botanically speaking, a banana is a berry.   Even though the outer layer of the banana is a little tougher, it is still a berry. So when someone asks you if a banana is a berry, you can tell them they sure are. At least botanically speaking.
Nutrients of a Banana
Bananas offer a wide variety of nutrients, making them a great addition to a plant-based diet.  One serving or medium size ripe banana provides 110 calories, 0 grams of fat, 1 gram of protein, 28 grams of carbs, 15 grams of naturally occurring sugar, 3 grams of fiber, and 450 grams of potassium.
Bananas are a great source of:
Vitamin B6
Fiber
Potassium
Magnesium
Vitamin C
Manganese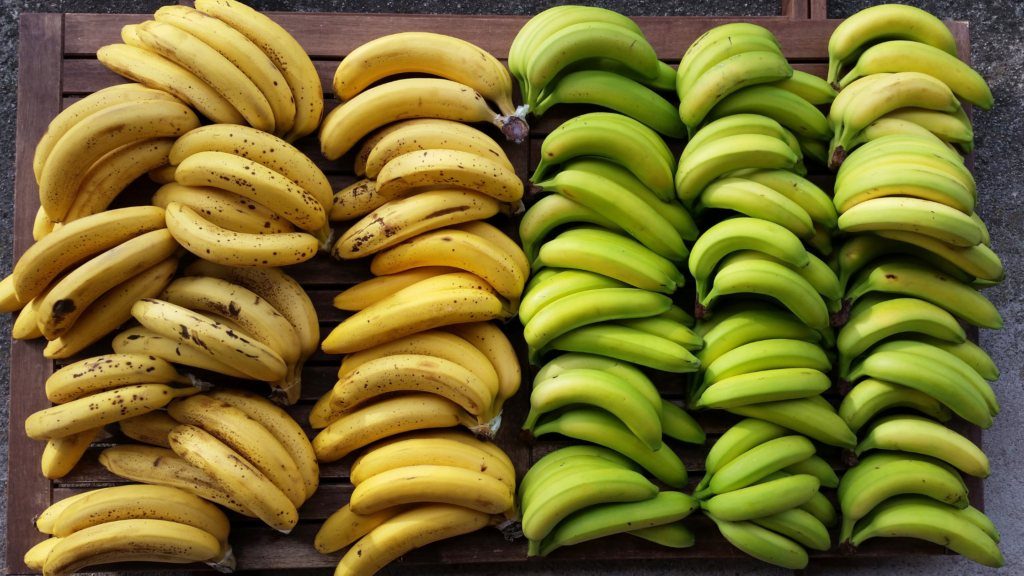 This post may contain affiliate links. See our Disclosure Policy for details.
Types of Bananas
There are quite a few different types of bananas that you will find in the United States and around the world.
Cavendish-or also called the dessert banana is the type of banana generally found at your local grocery store.  It is is mildly sweet when ripe.  It is best to eat this type of banana when it is golden brown with a few brown spots.  
Plantains or (Green Bananas)– this type of banana is larger, starchier, and less sweet than the cavendish banana.  In some parts of the world, it is a major source of carbohydrates and is often eaten fried, boiled, or baked in a wide variety of dishes.
Red Banana– this is a short and plumper type of banana and often sweeter than the cavendish banana.
Lady Finger– these types of bananas are thinner and shorter than the cavendish banana, and are often eaten alone as a dessert.
Storage
Bananas are best stored at room temperature away from direct sunlight.  
Banana Trees-no not the kind you find outside, but the ones you can buy to put on your counter. Banana trees are a great way to store a cluster of bananas. Placing bananas on the banana tree rather than placing them in a basket, allows the bananas to get an even amount of oxygen helping promote a gradual ripening process. A banana tree helps keeps the excess pressure and moisture from collecting at the bottom of the cluster.
Refrigerator-You can store fully ripe bananas in the refrigerator. This will help them last about another week, even if their peels continue to brown. Try not to store bananas that are not overly ripe, that will cause them to brown more quickly.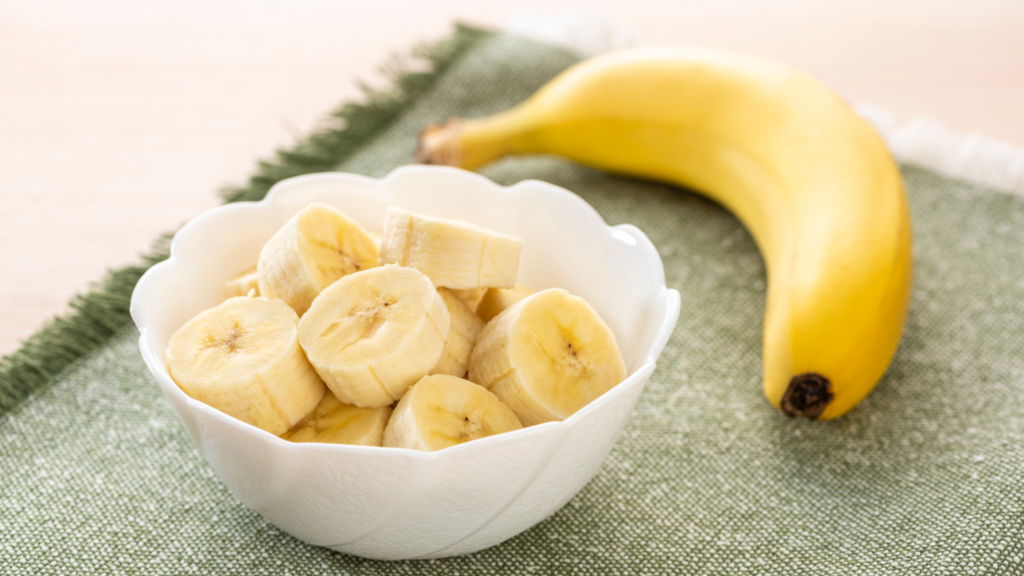 Preparing bananas  
Add them to a Fruit Salad-bananas a great way to add flavor and additional nutrients to a fruit salad. You can slice them and sprinkle some apple cider vinegar, lemon or lime juice on them to help prevent them from turning brown.  
Use them as an egg, sugar, and oil replacements in your baked goods-bananas are a great replacement for eggs, sugar, and oil, in baked goods like cakes, cupcakes, and muffins.   
Dairy-free Ice Cream-Bananas are great for making dairy-free ice cream or vegan "nice cream".
Dairy-Free Ice Cream Recipe:
Ingredients:
2 frozen bananas
2 TBSP Unsweetened Plant Milk
Directions:
Just peel, chop, and freeze two medium bananas in a freezer safe bag overnight or until frozen. 
Add them to a blender or food processor, along with your unsweetened plant milk.
Blend until smooth.
For additional flavor, add in some unsweetened cacao powder, nut or seed butter, some vanilla powder or extract, and your favorite frozen berries, and blend until smooth.  
Now that you know a little more about bananas, here are some plant-based and vegan dishes you can make with them from our fellow food bloggers that are oil-free, and oh so delicious.          
Plant-based Banana Recipes
Bananas are a staple of a plant-based diet. They can be enjoyed as a single fruit or as a part of one of these amazing dishes oil-free and vegan dishes from the Clean Food Mama blog and our fellow food bloggers.
Here are some other banana recipes on the blog you might like:
Healthy Breakfast Banana Split Recipe
The Most Delicious Vegan Pumpkin Bread Recipe
Oil-Free Air Fryer Plantains (Tostones) with Lemon Garlic Sauce
Did You Make any of These Recipes?  Tag @cleanfoodmama on Instagram and hashtag it #cleanfoodmama.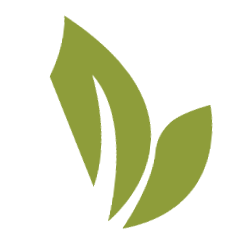 Stephanie Collazo, MS, CHC is the founder of Clean Food Mama, to help you get more plants into your diet. She shed 165 lbs by incorporating a whole foods plant-based diet and loves empowering other women to create healthy habits for themselves and their families.