This post contains affiliate links, and I will be compensated if you make a purchase after clicking on my links.
This oil-free hummus is a great dip to enjoy with your favorite vegetables or as part of a Charcuterie Board or as a spread on your favorite sandwich.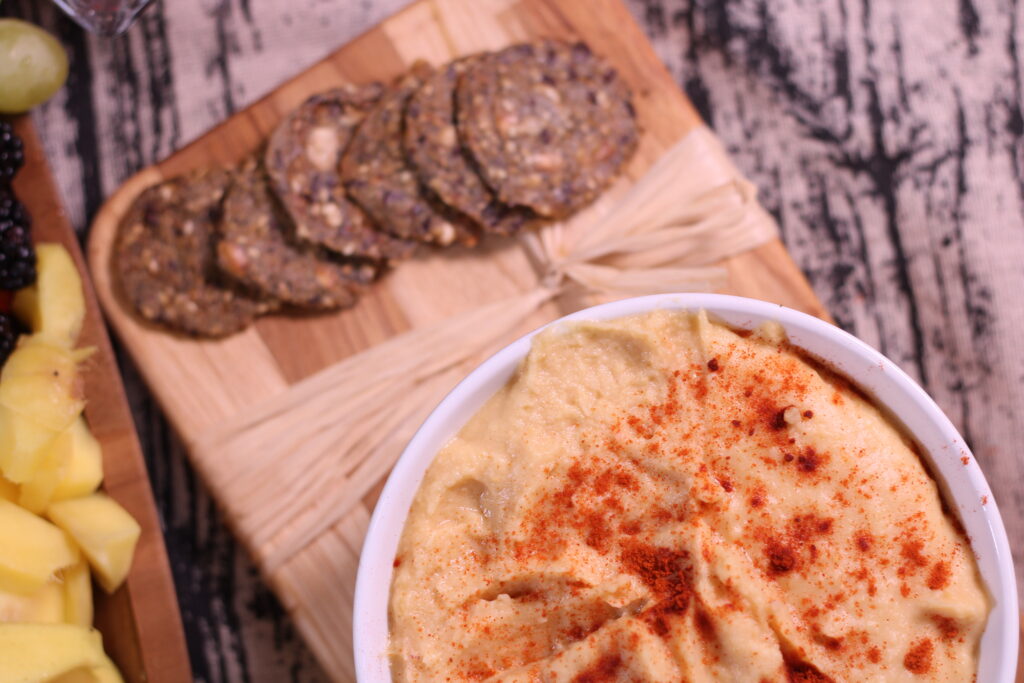 There are so many ways to enjoy this simple, but delicious dish. Made using only a few ingredients, this oil-free plant-based hummus is a recipe your whole family will love.
The main ingredient in hummus is chickpeas, or also known as garbanzo beans.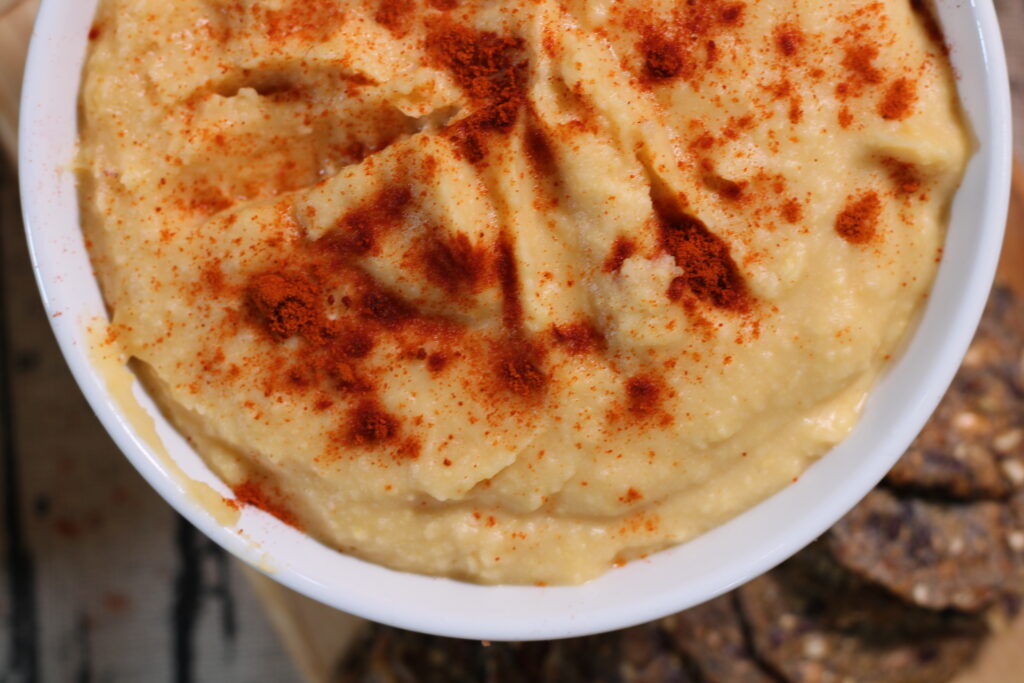 One cup of these legumes provides 12.5grams of fiber making it a great source of dietary fiber that can help you feel fuller longer. This plant protein provides other nutrients including iron and calcium. There are so many great dishes you can make using this plant protein including this Oil-free Plant-based Hummus and our Garbanzo Bean Power Bowl just to name a few.
This Oil-free Plant-based Hummus is a simple and easy dish that can be made in under 10 minutes.
The only ingredients you will need is
1 15oz Can of Chickpeas (or Garbanzo Beans)
Lemon
Garlic Cloves
Paprika The only equipment you will need to make this dish is a blender like a this Vitamix A2500 Ascent Series or a food processor. I made this in our Vitamix and love that you can add additional ingredients in the top to reach the desired taste.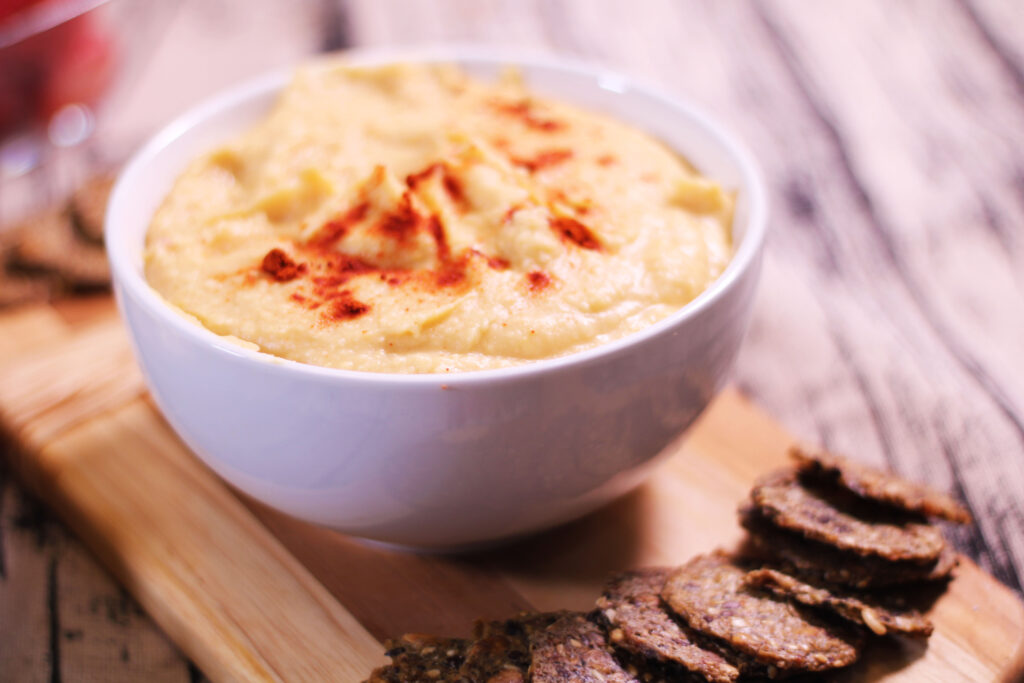 What are some of your favorite dishes using Chickpeas?
Oil-free Plant-based Hummus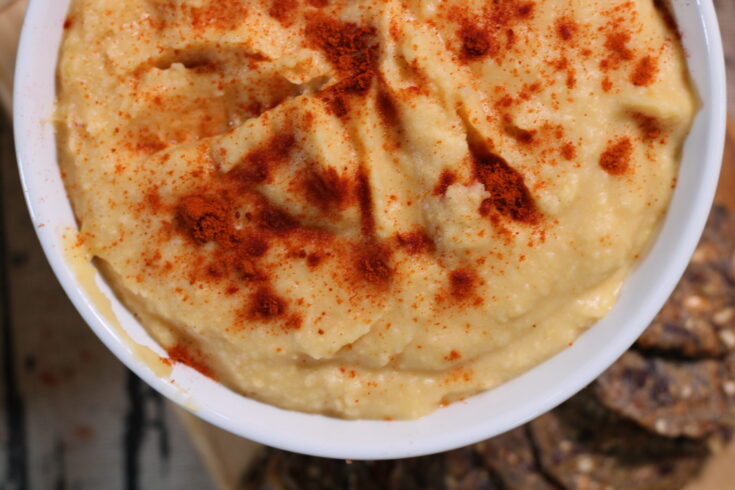 This plant-based hummus is oil-free and oh so delicious.
Ingredients
1-15 oz Can of Chickpeas (Garbanzo Beans)
1/4-1/2 cup of liquid from the Chickpeas
3-4 Garlic Cloves, peeled
1 Lemon, squeezed
Paprika to garnish
Instructions
Place all the ingredients in a blender or food processor. Add ingredients to desired taste. Add to a bowl and serve
References:
Ware, M. R. (2019, November 5). What are the benefits of chickpeas? Retrieved from https://www.medicalnewstoday.com/articles/280244