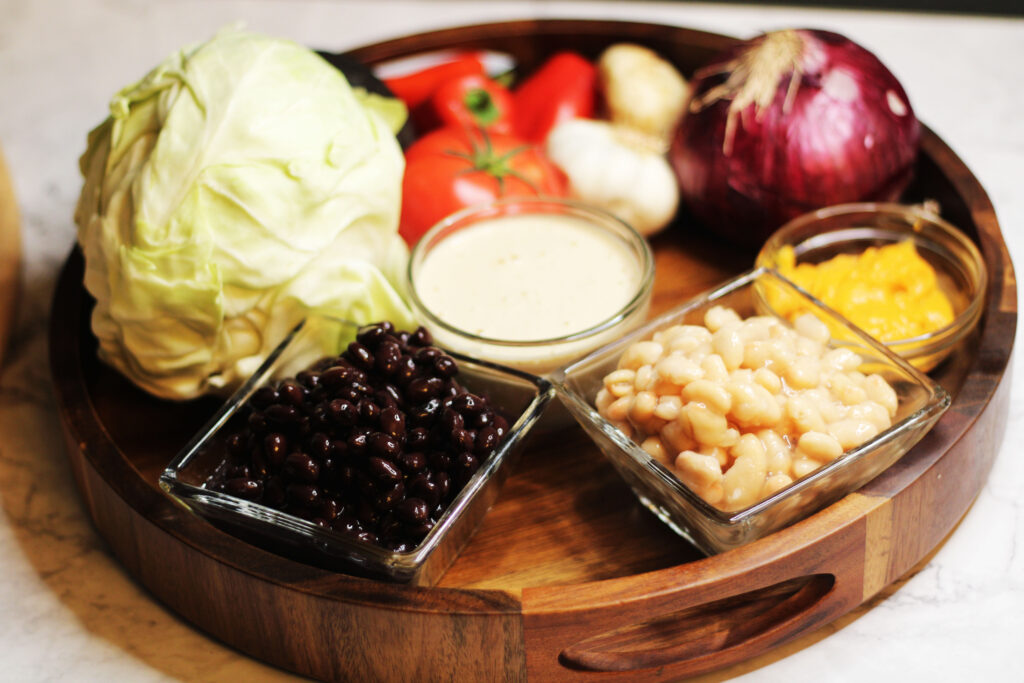 This post may contain affiliate links. See our Disclosure Policy for details.
These Black Bean Burgers area just as delicious as they look. They are a healthy family meal the whole family will love. Made using all real food ingredients, they are dairy-free, gluten-free, and the perfect burger for those family members that are looking for an alternative to your traditional meat burgers.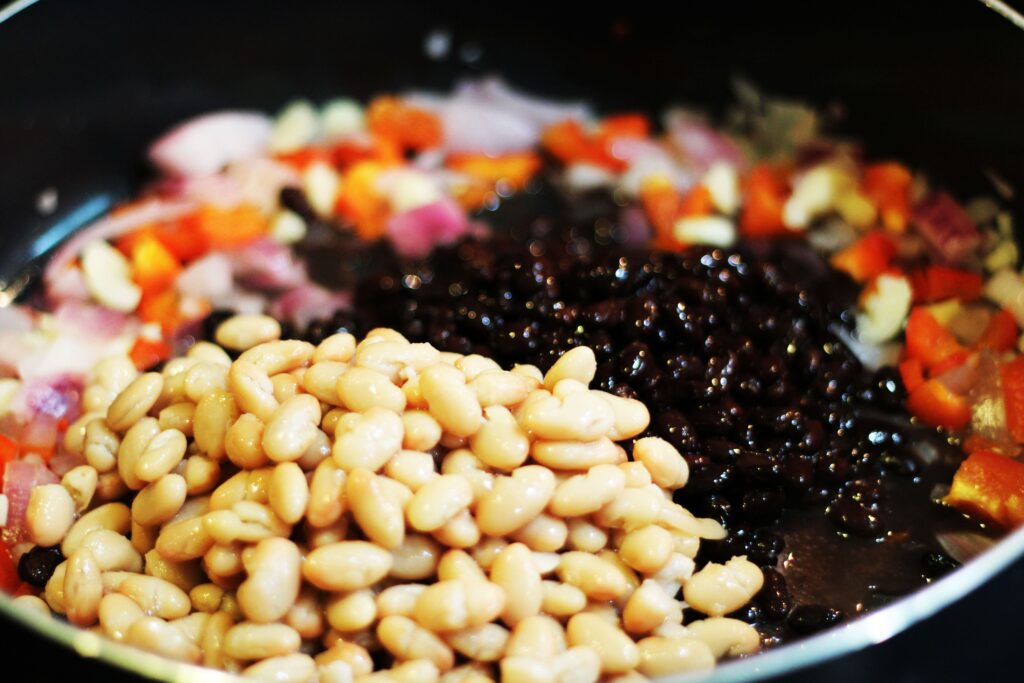 Did you know that ½ cup of cooked Black Beans has 7.6 grams of protein and 7.5 grams of fiber? These legumes are a complex carbs and because they are slowly digested by the body, preventing a spike in blood sugar levels, they are healthy option for those that are watching their sugar intake. Couple it with a bed of cabbage and this recipe is full of vitamins and minerals and is a great plant-based dinner option.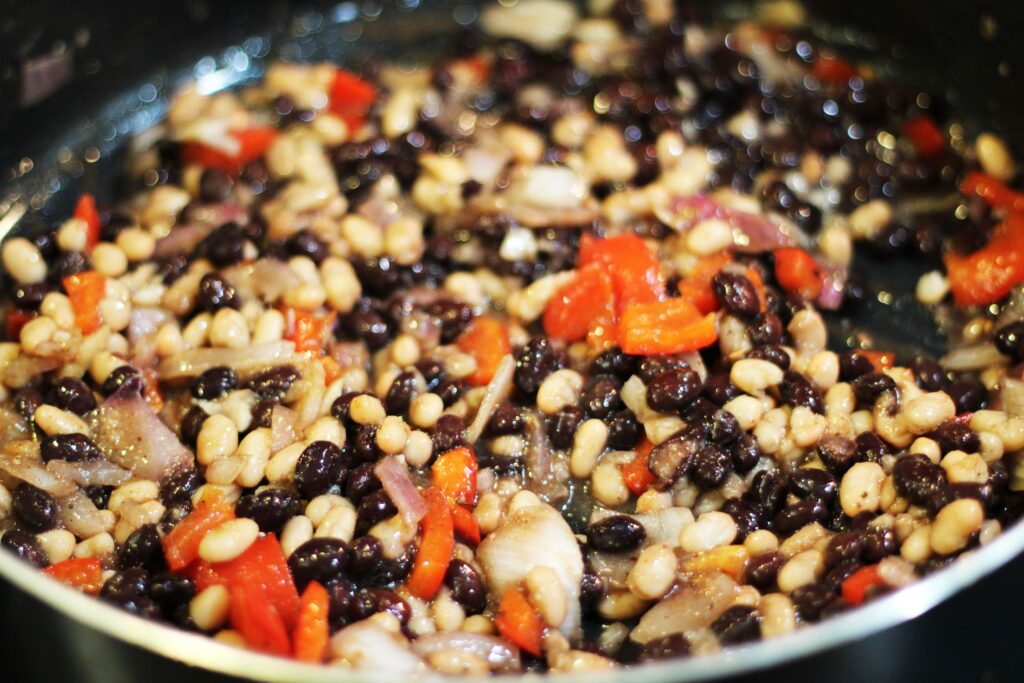 You will want to cook these Black Bean Burgers on both sides to ensure that they stay in patty shape. I have found that every time I make them, they have no problem staying together and are pretty easy to flip. One thing I have found is using the parchment paper helps, so I would make sure that you have that down on your baking sheet before adding the burgers to it.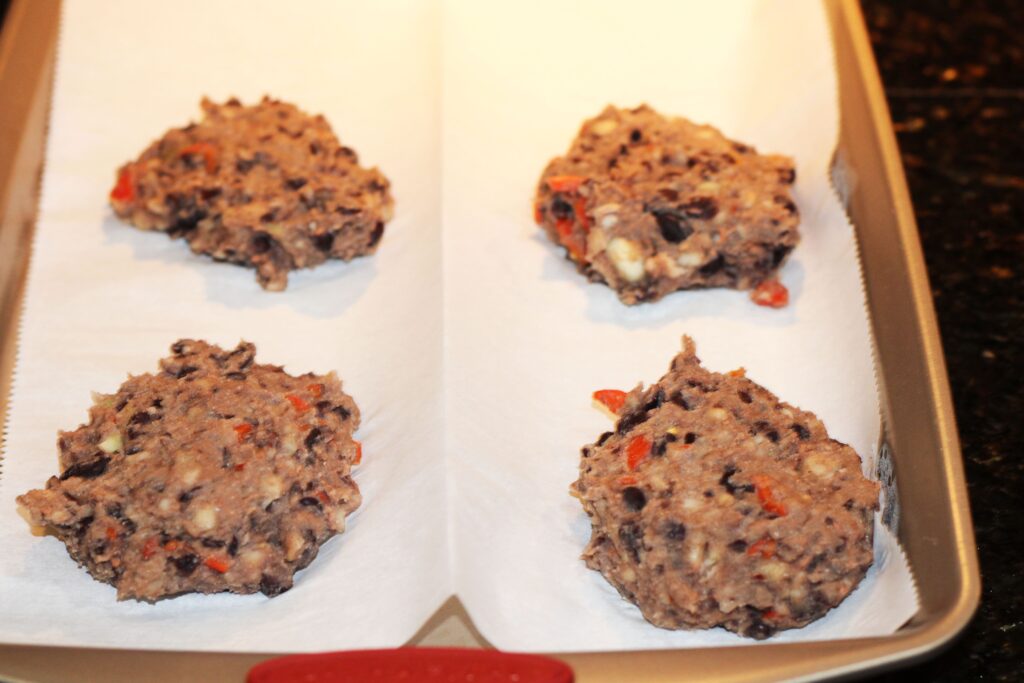 Choose your favorite toppings and make it even tastier. In addition to the Burger Sauce we like to top ours with avocados, onions, tomatoes, and our vegan cheese sauce that you can find here. Serve it alongside some of our Air Fried French Fries and you have the perfect clean eating dinner recipe that your whole family will love.
Enjoy!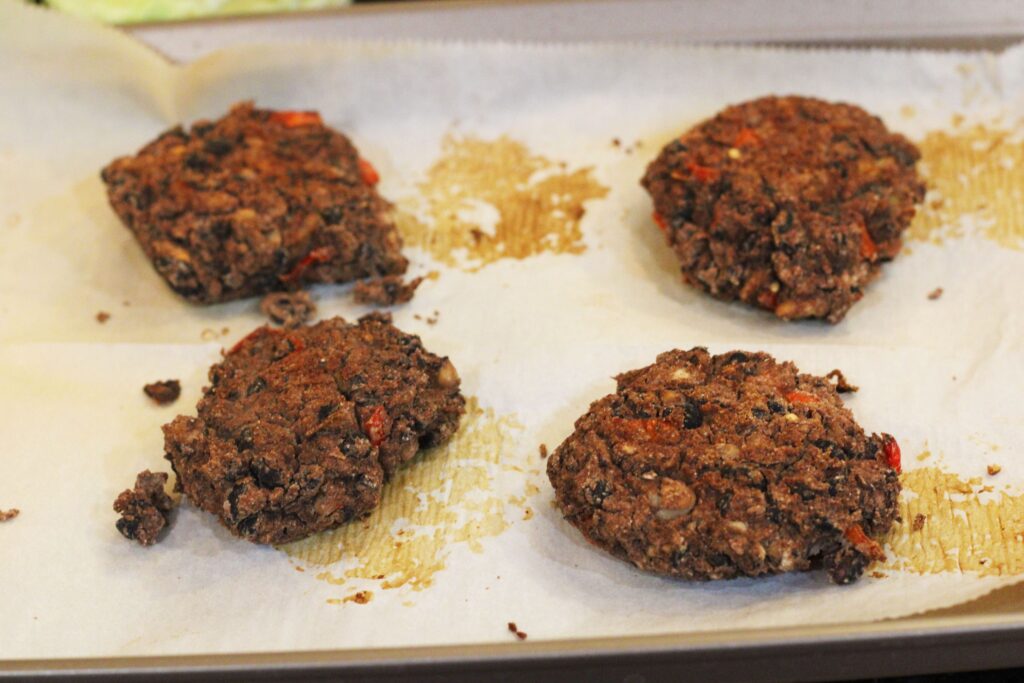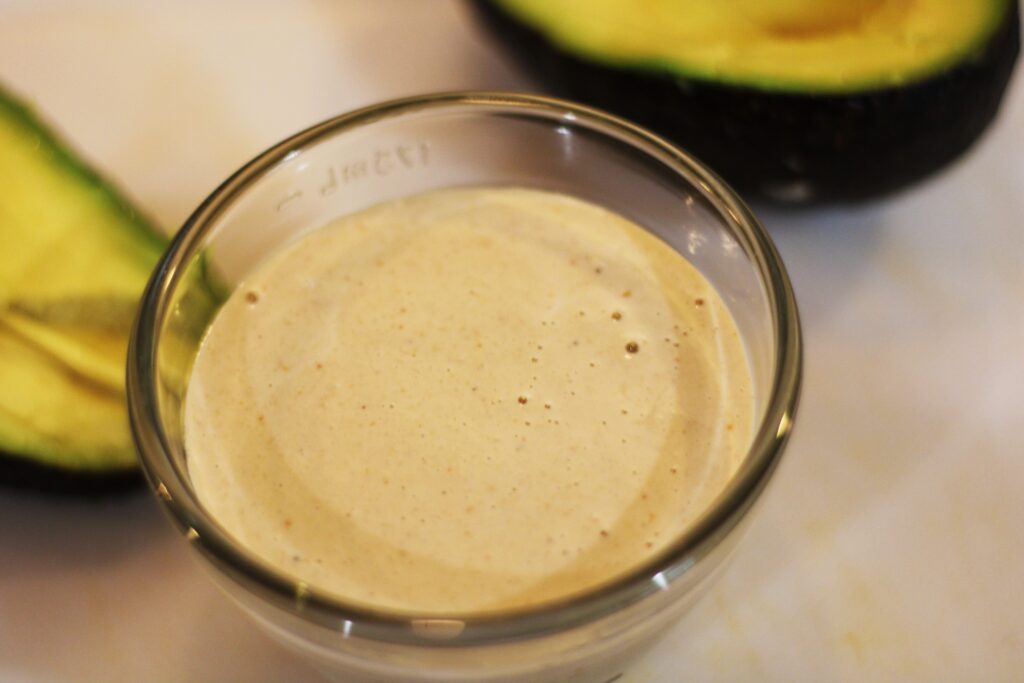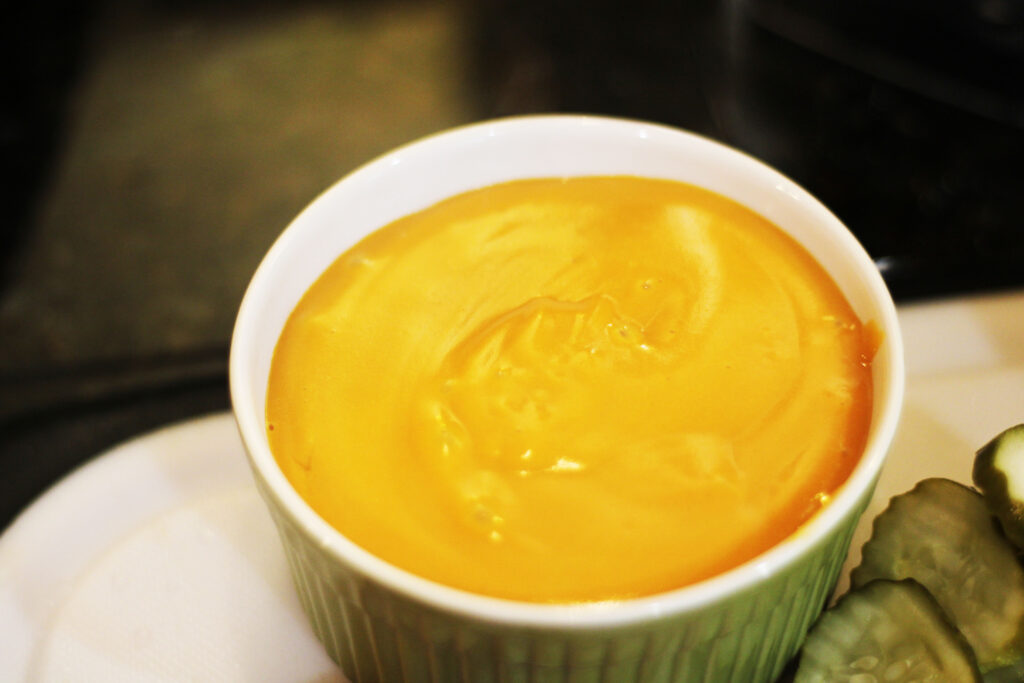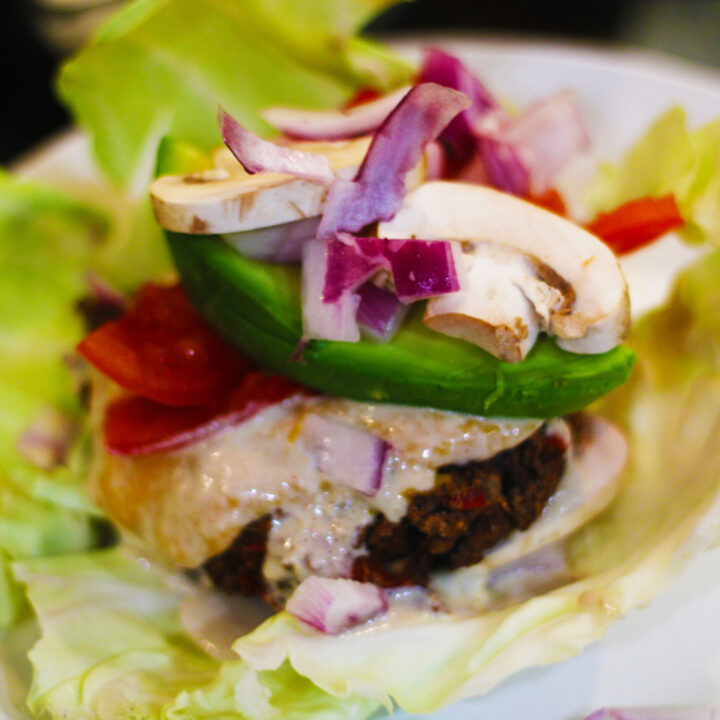 Black Bean Burgers
Additional Time:
10 minutes
This clean eating recipe is a healthy meal your whole family will love.
Ingredients
 2 TBSP Veggie Broth
4 Garlic Cloves, peeled and minced
½ Red onion, diced
½ Red pepper, diced
15 oz Can of Black Beans, drained and rinsed
15 oz Can of Navy Beans or Great Northern Beans, drained, and rinsed
1 TBSP Coriander
1 TBSP Cumin
1 TSP Sea Salt Pepper to Taste ¼ Cup of Brown Rice Flour or Quinoa Flour
Instructions
Preheat your oven to 350 degrees.
In a large sauce pan, add in veggie broth and garlic and sauté for about 2 minutes. Add in the onions and red peppers and sauté for another 2-3 minutes. Add in the beans, coriander, cumin, sea salt, and pepper, and stir together. Cook on medium-low for about 10 minutes.
While the mixture is cooking, chop up any toppings you want on your burger.
You will also prepare a baking sheet lined with parchment paper that you will use in a few minutes.
Remove from heat and let sit for about 10 minutes until cooled. Move them to a large bowl and mash them up until the beans are somewhat in a batter consistency. Add in the brown rice or quinoa flour and stir together.
Noting that the mixture might be hot, wait until it is safe to touch, then take the mixture and form 4 patties using your hands. Lay them out on a baking sheet lined with parchment paper. Making sure that they do not touch one another.

Place them in the oven for about 15 minutes and then take them out and flip them over and let them bake for another 15 minutes.
Remove them from the oven and serve them on a
bed of cabbage or on top of a bun of your choice.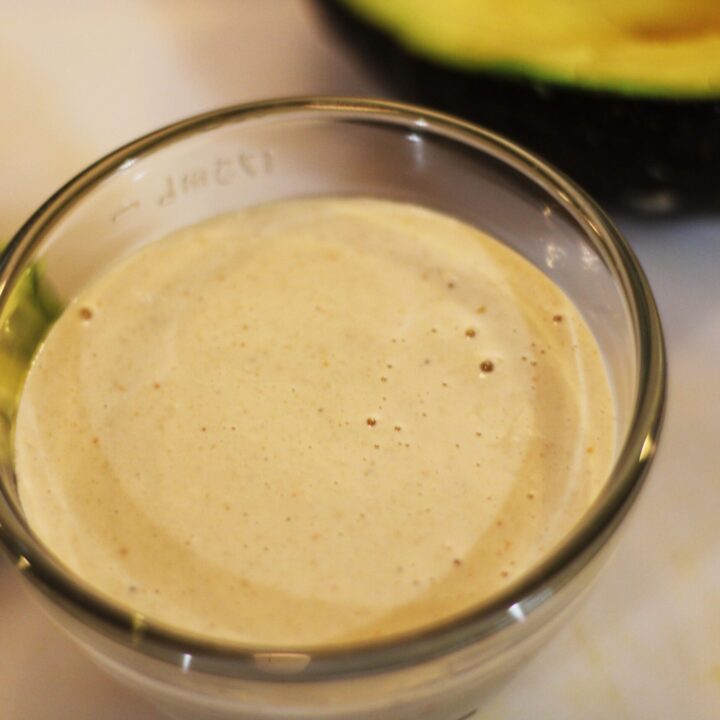 Burger Sauce
This delicious sauce is a great topping for your favorite burger.
Ingredients
¼ Cup of Raw Cashews. Soaked in hot water for 10 minutes
¼ Cup Tahini
1 Garlic Clove, peeled
½ TSP Pure Maple Syrup
½ TSP Brown Rice Vinegar
½ TSP Paprika
½ TSP Salt
½ Cup Water
Instructions
Soak the Cashews in hot water for about 10 minutes. Drain and add them to a blender, add in the remaining ingredients and blend together until thoroughly blended. You can add in a little more paprika, brown rice vinegar, or salt to get desired taste.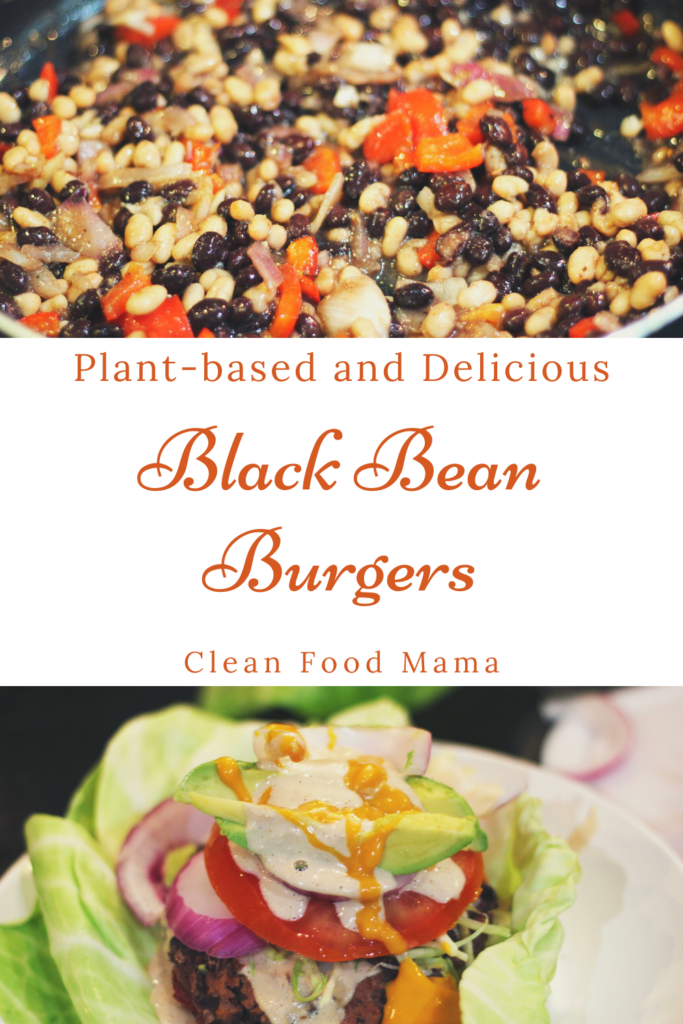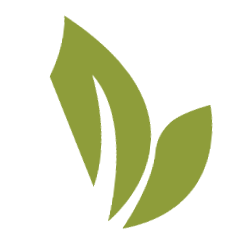 Stephanie Collazo, MS, CHC is the founder of Clean Food Mama, to help you get more plants into your diet. She shed 165 lbs by incorporating a whole foods plant-based diet and loves empowering other women to create healthy habits for themselves and their families.