This post contains affiliate links, and I will be compensated if you make a purchase after clicking on my links.
This Vegan Sweet Potato and Black Bean Burrito Bowl is a great dish that you for lunch or dinner any day of the week. Made using all plant-based ingredients, this dish is oil-free, dairy-free, and easy to make.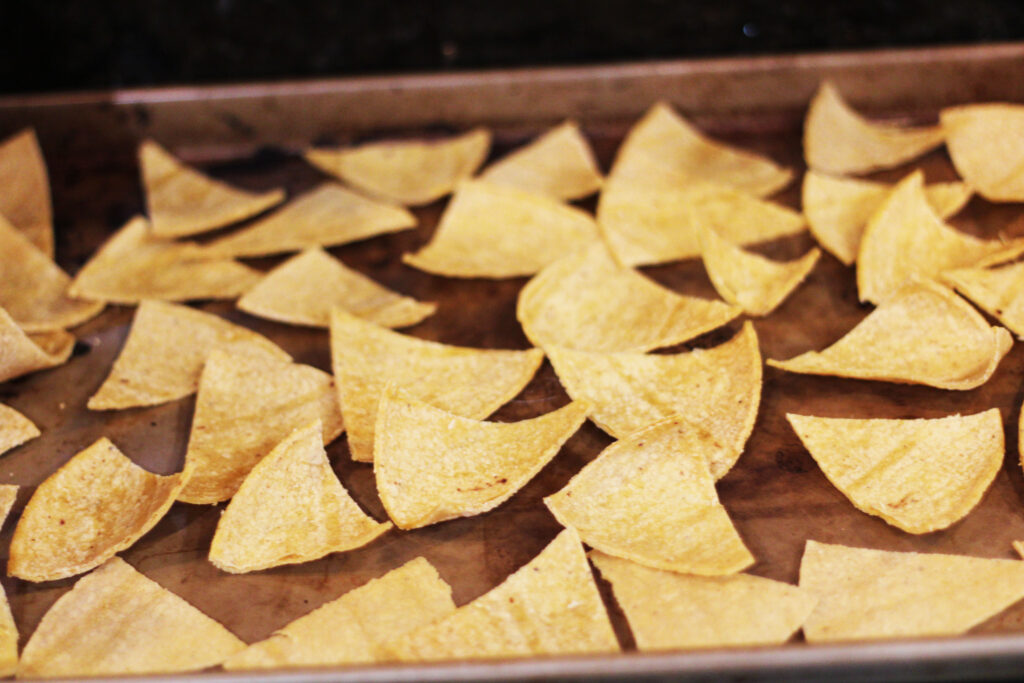 Have a busy week? This dish is a great recipe that you can meal prepped and prepared to help save you time and can quickly be put together making it a great meal you can enjoy when you are short on time.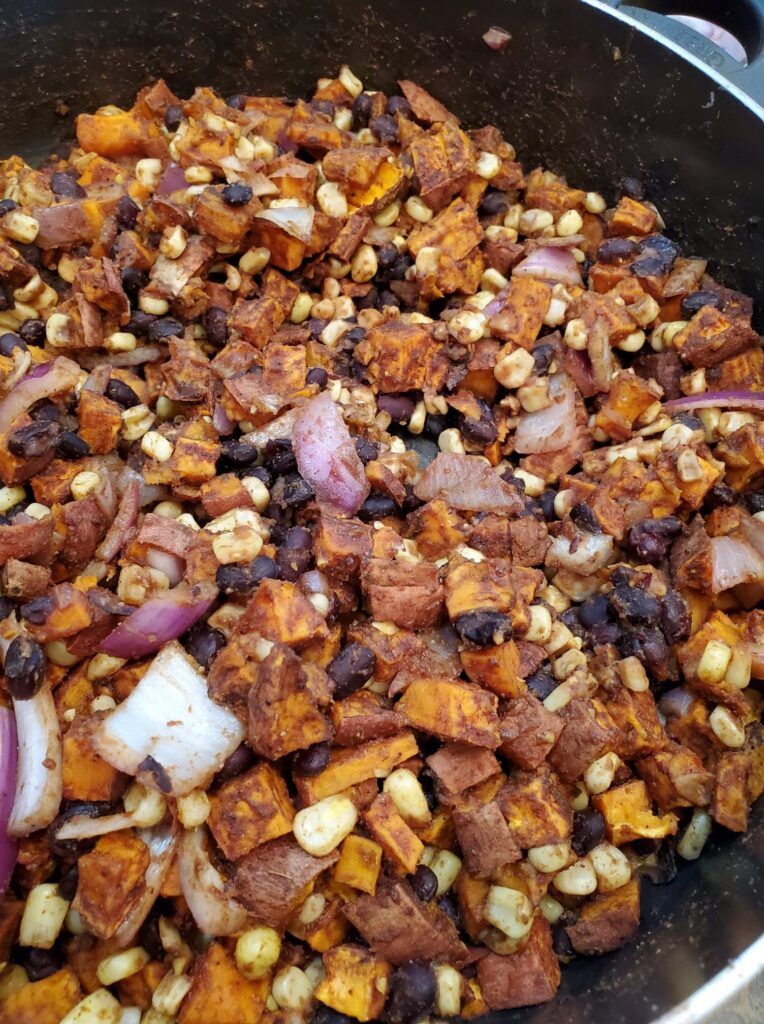 The best thing I love about this recipe it is not only a great source of plant-based protein, but it is a healthy go-to dish that is full of fiber and a great source of antioxidants.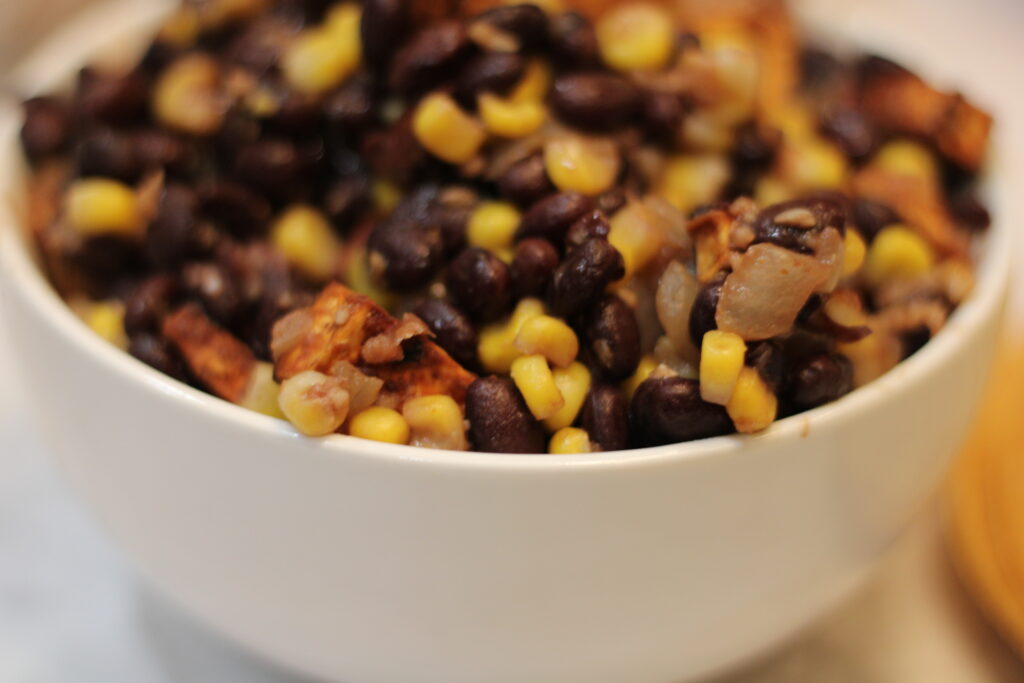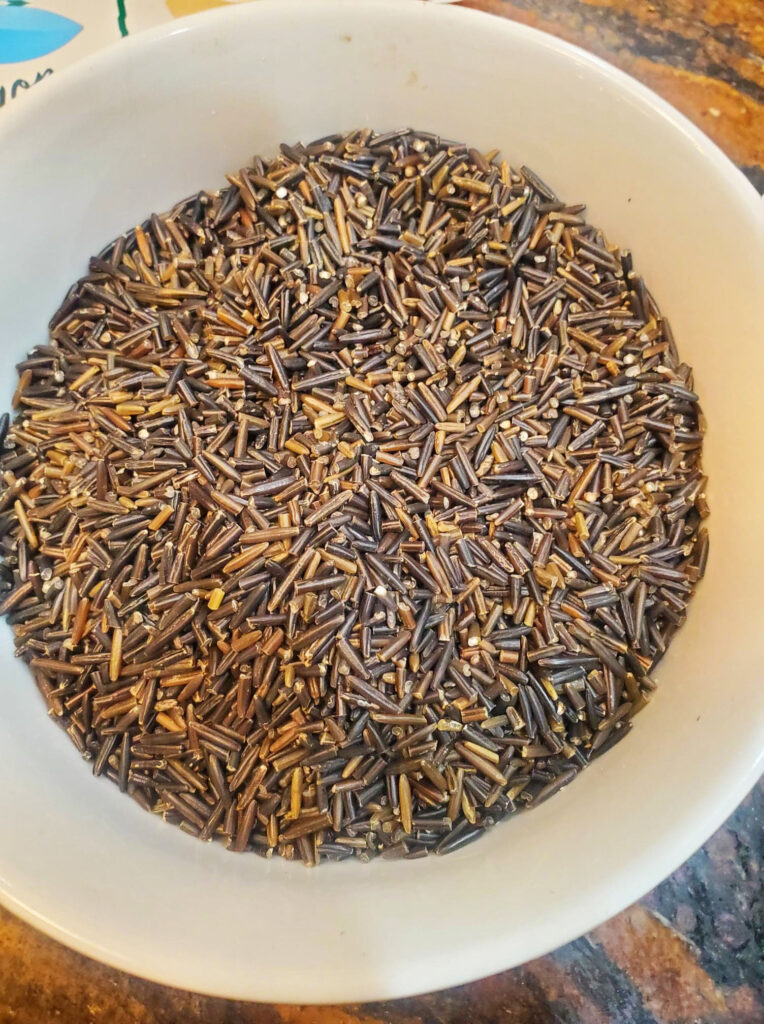 Sweet potatoes are a great addition to a plant-based diet and can be enjoyed roasted, air fried, mashed, or as part of this flavorful recipe.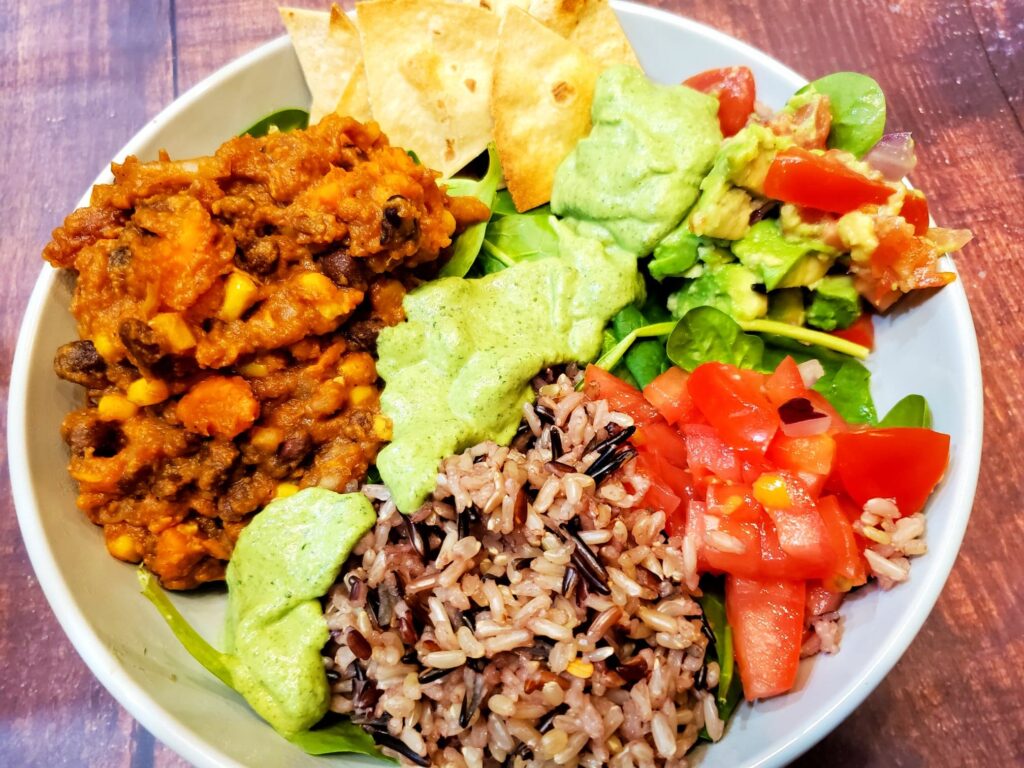 Either way you enjoy them, they are a nutrient-dense root vegetable that are highly nutritious.
Yield: 1 serving
Vegan Sweet Potato and Black Bean Burrito Bowl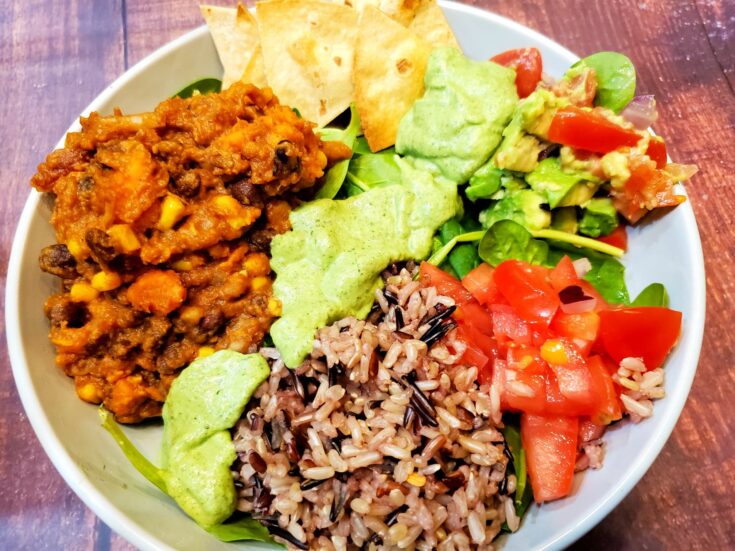 This Vegan Sweet Potato and Black Bean Burrito is full of plant-based protein and fiber and make a a great lunch or dinner meal.
Additional Time
5 minutes
Ingredients
2 large sweet potatoes, diced into ½-inch cubes
1/4  cup wild and a 1/4 cup brown rice, cooked  
3 tbsp vegetable broth
2 tsp cumin
2 tsp paprika
2 tsp coriander
1 tsp onion powder
1 tsp garlic powder
¼ tsp cayenne pepper
himalayan or sea salt
ground black pepper
1 cup white onion, diced
4-5 garlic cloves, minced
1-14.5 ounce can black beans, or 2 cups of dry black beans, cooked
2 cups frozen corn
1 lime, squeezed
¼ cup fresh cilantro, chopped hip
2 cups baby spinach
¼ cup homemade Pico de Gallo
1 roma tomato, chopped
Instructions
Preheat oven to 425 degrees.
Line a large baking sheet with parchment paper.
In a medium bowl add the diced sweet potatoes, 1 tbsp vegetable broth, 1 tsp cumin, 1 tsp paprika, 1 tsp coriander, 1 tsp onion powder, 1 tsp garlic powder, salt, pepper, and mix together until evenly coated.

Then place them on the large baking sheet making sure they are spread out evenly.
Bake in the oven for 15-20 minutes or until tender. Remove from oven.
While the sweet potatoes are baking, in a large
skillet add in 2 tablespoons of vegetable broth and once hot add in minced garlic and chopped onions and sauté for about 5-6 minutes. Reduce heat to medium low and add in the black beans and corn, 1 tsp cumin, 1 tsp coriander, 1 tsp paprika, ¼ tsp cayenne pepper, salt, and pepper, and cook until warmed. Once the sweet potatoes are done cooking, add them into the skillet, squeeze lime over the top and add in the cilantro and
mix the ingredients together.
While the sweet potatoes are baking, add a 1/ cup of wild rice and a 1/2 cup of brown rice to your rice cooker along with a 1 1/2 cups of water and cook on quick cook until done.
To build the Burrito Bowl
Layer a large bowl with baby spinach. Along the top add
the sweet potato and black bean mixture, cooked rice, tomatoes, pico de gallo, and top with cilantro lime crema and add a few corn torilla chips to the side, serve and enjoy!
Enjoy these other Plant-based Mexican Inspired Dishes:
One Pan Quinoa and Black Beans
Sweet Potato and Black Bean Tacos
Loaded Portobello Mushroom Nachos
Fully-Loaded Plant-based Nachos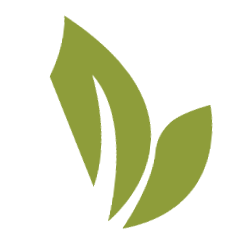 Stephanie is the founder of Clean Food Mama, a blog about a health journey, weight loss and getting more plants into your diet. She discusses her health journey and empowering others to do the same. She shed 125 lbs by incorporating a whole foods plant based diet. Click here to learn more about plant based foods.