My family is always looking for Meatless Monday dishes to add to our weekly menu. When I first sat out to create this recipe, I knew I wanted to make sure it was packed with protein and vegetables that my family would love.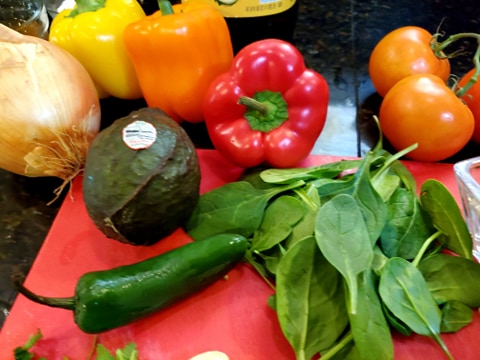 This post may contain affiliate links. See our Disclosure Policy for details.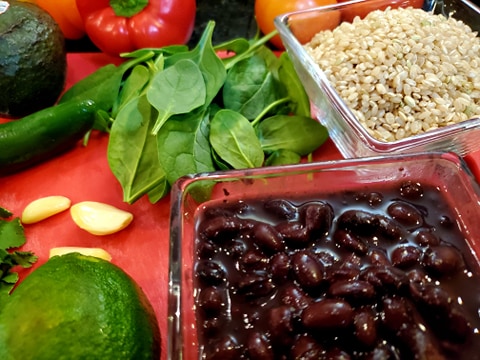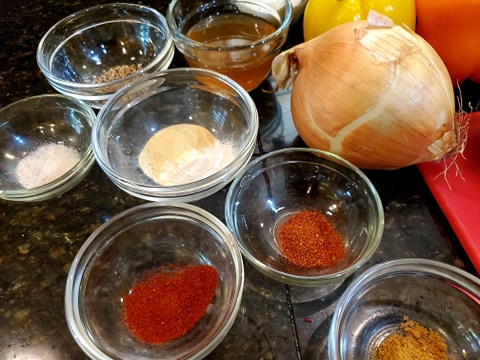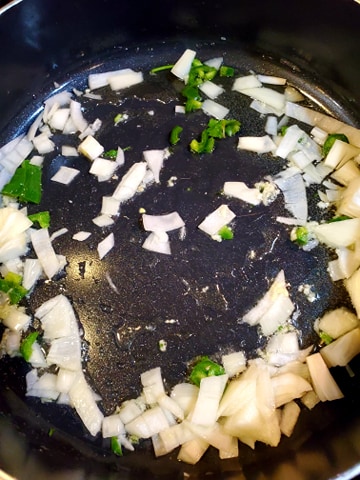 I start a lot of my dishes out by sauteing garlic and onions. They add such a rich flavor and aroma to any dish. Add in the cumin, which happens to be one of my favorite spices, and the whole kitchen smells amazing.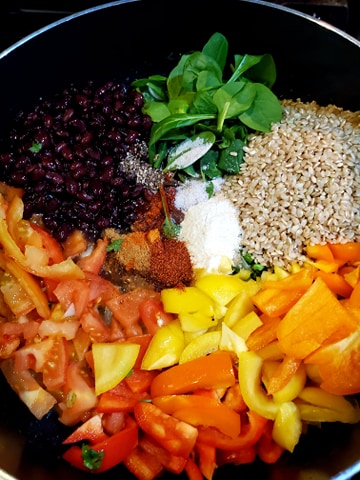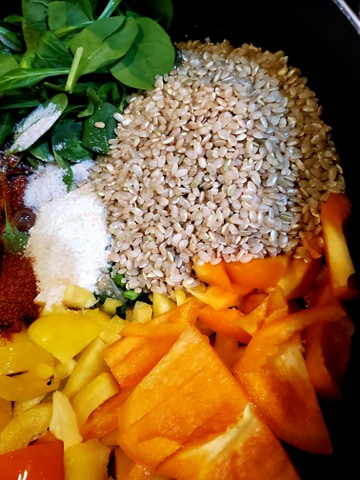 Did you know that black beans are classified as legumes and are known for their high protein and fiber content? Rich in iron, phosphorus, calcium, and magnesium, they are commonly recognized as an important factor in helping aid in weight loss. These high fiber foods pair great with protein packed quinoa.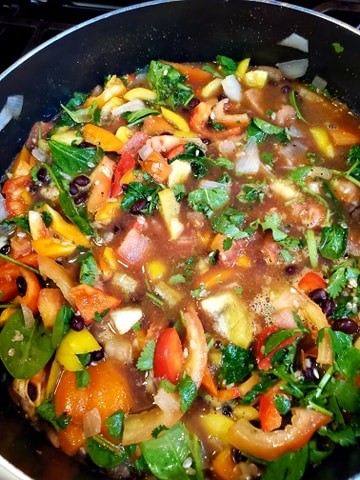 Add in spinach, sweet peppers, tomatoes, and cilantro and you have a complete meal that is ready in under 30 minutes. Serve alone or top with sour cream, this protein-packed one pan dish has become a family favorite that my teenage boys love.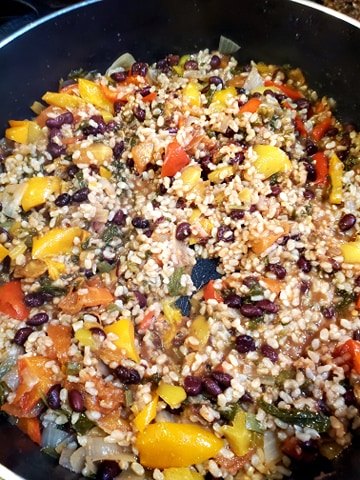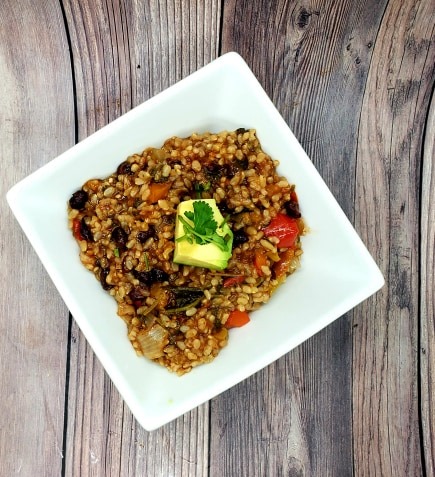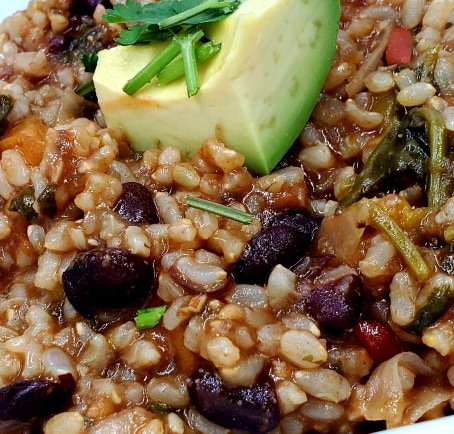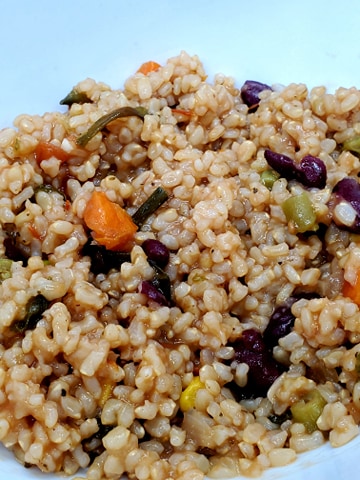 This recipe is great if you are looking for a Meatless Monday recipe or a recipe for any night of the week. It has great flavors, and is something that I hope your family enjoys just as much as ours does.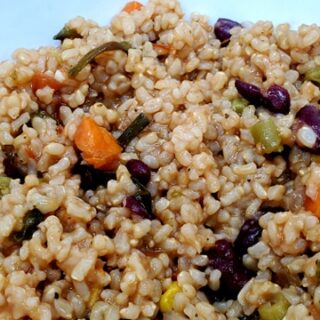 One Pan Quinoa and Black Bean
This protein packed recipe is packed with flavors like cumin and cilantro and it tastes just as good as it smells.
Ingredients
4 Garlic Cloves, minced
1 Medium Jalapeno, seeded and diced
1 Cup Quinoa, uncooked, rinsed well
½ White Medium Onion, diced
2 Cups of Spinach
7-8 Sweet peppers (Red, Orange, Yellow), seeded and diced
1 ½ Cups Vegetable Stock
3 Grape Vine Tomatoes, diced, (or you can use a (14.5oz) Fire Roasted Diced Tomatoes).
15-ounces Black Beans, rinsed 
2 TBSP Ground Chili Powder
2 TBSP Ground Cumin
1 TBSP Ground Paprika
1 TBSP Garlic Powder
1 TBSP Onion Powder
1 TSP Sea Salt, to taste
1 TSP Ground Black Pepper to taste
1 Avocado, peeled, seeded, and diced
1 Cup fresh Cilantro leaves
1 Lime, squeezed
Instructions
In a large skillet over medium-high heat, add veggie broth, garlic, jalapeno, onions and saute, stirring frequently until fragrant, about 1-2 minutes.
Stir in uncooked quinoa, black beans, tomatoes, spinach, sweet peppers, chili powder, cumin, paprika, onion powder, garlic powder, salt, pepper, and broth. Stir the ingredients together. Bring to a boil. Cover and reduce heat and simmer until the quinoa is fully cooked and liquid is absorbed, about 20-25 minutes.
Remove from heat. Add in avocado, lime juice, and cilantro. Serve and enjoy!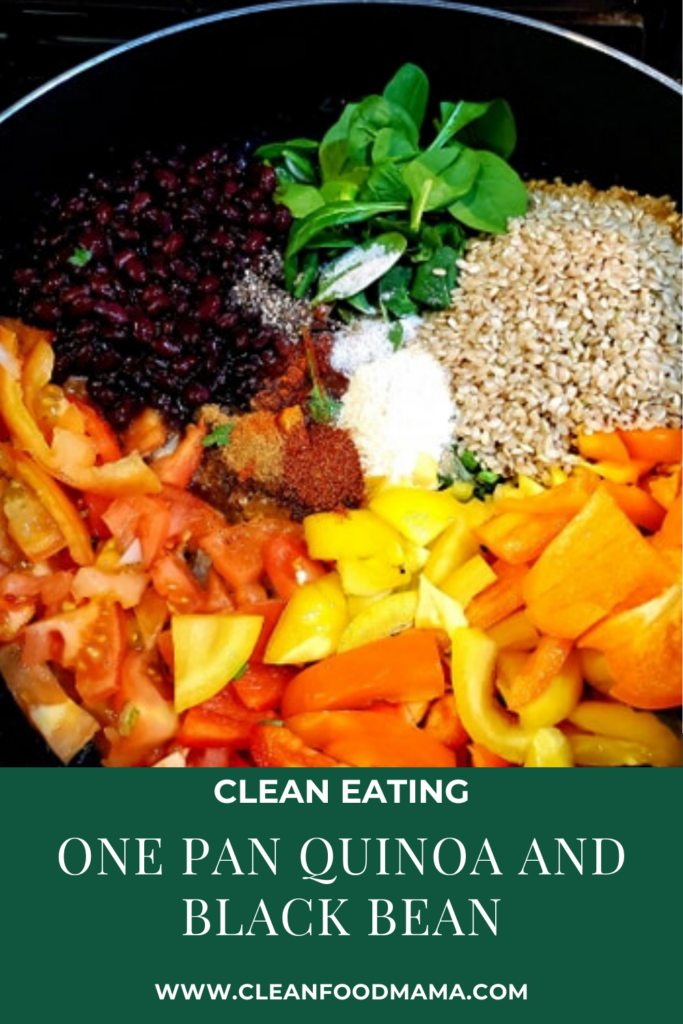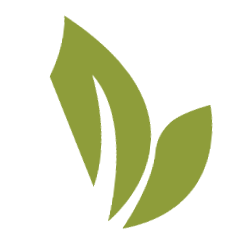 Stephanie Collazo, MS, CHC is the founder of Clean Food Mama, to help you get more plants into your diet. She shed 165 lbs by incorporating a whole foods plant-based diet and loves empowering other women to create healthy habits for themselves and their families.