Whenever we buy Cilantro, we buy at least 4-5 bunches at a time. I mean we are a family that loves this herbal plant. If you look at some of the recipes on the blog you can tell that this plant is used in a wide variety of our Clean Eating Plant-based recipes. 
Did you know that Cilantro also known as Coriander is not only used in cooking but may provide health benefits such as reducing the risk of heart disease, diabetes, obesity, and seizure severity-and helping raise energy levels as well as promote healthy hair and skin.
Sign me up. Those benefits alone would get me to try this leafy green plant, but you do not have to twist my arm. I already love it for its flavor alone or added to my favorite clean eating plant-based dish.
People like myself use Cilantro as a flavorsome addition to dishes like soups, salads, and curries.
And did you know that Cilantro also called Coriandrum Satuivum L or Coriander in other parts of the world is part of the Alplaceae family which contains 3700 species such as carrots, celery, and the leafy green herb that Cilantro is often confused with in the grocery store, Parsley?
In the United States though people refer to Cilantro as the leaves or the fresh herb you find in the grocery store and Coriander the seeds which are found grounded or whole.
I have found them to be best served raw in a dish like our Easy Guacamole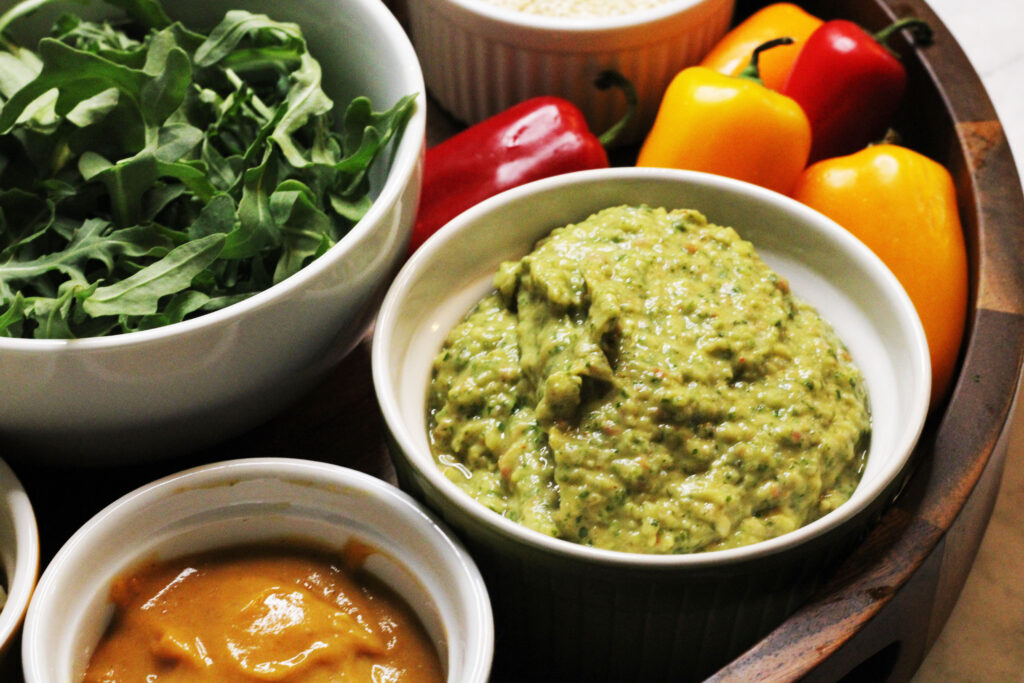 This post may contain affiliate links. See our Disclosure Policy for details.
or our Homemade Pico de Gallo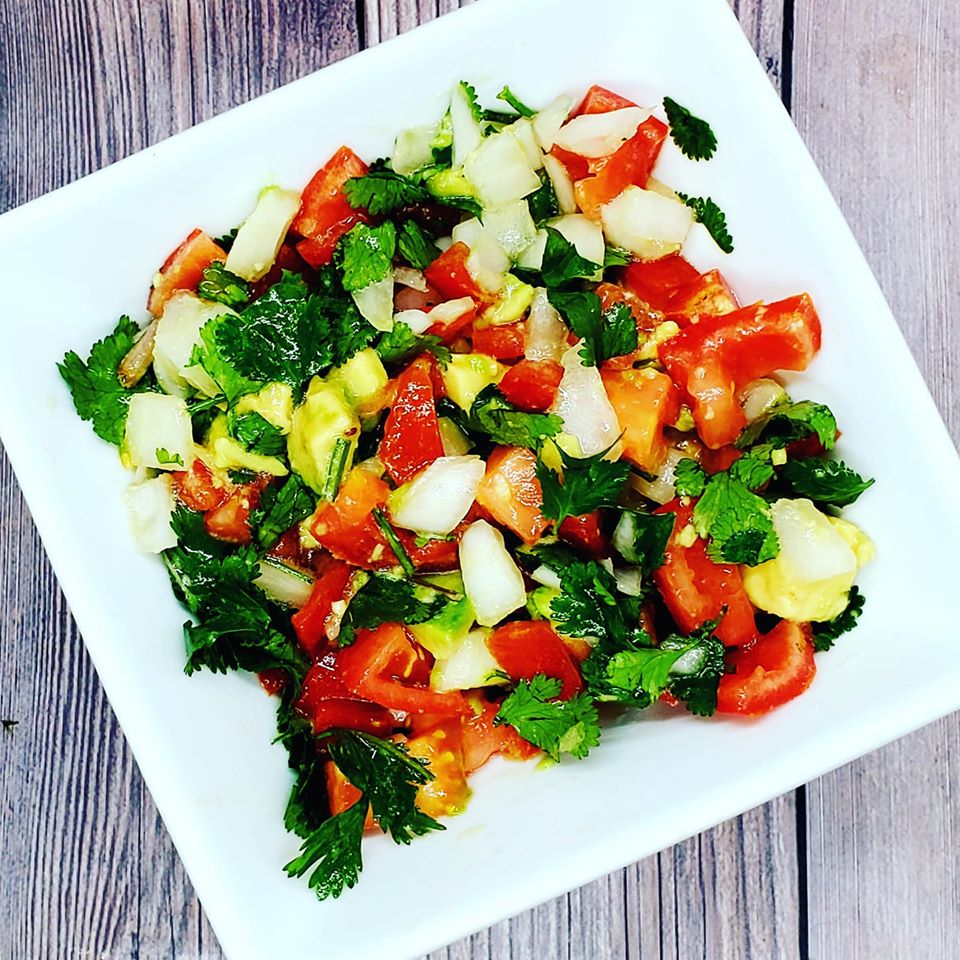 or atop our Loaded Portabello Mushroom Nachos.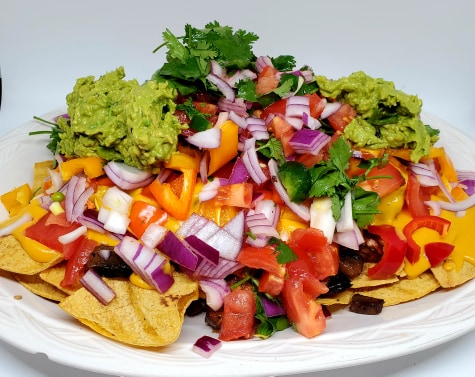 Or by adding it at the end of the cooking process to maintain its flavor and texture like in our One Pan Quinoa and Black Beans.
Cilantro is one herb that we are planning to grow in our indoor Tower Garden this year.  They are a great food to grow since they can thrive in small pots on your window or a place that gets a lot of light.
Remember though when you are preparing Cilantro, make sure you separate the leaves from the stems and only use the leave-you can then bunch the leaves together and use a sharp knife and make gentle rocking back and forth chopping motions. 
Cilantro is a great way to add flavor to a dish without adding extra fat, sodium, and calories.
And Cilantro is a good source of antioxidants and some even use it to flavor foods instead of using salt. 
A cup of raw Cilantro provides .341g of protein and is a nutrient dense herb with only 2.68 calories in a single cup. Cilantro also contains Vitamin C, provitamins A and K and a trace amount of folate, potassium, manganese, and beta carotene.
There is a growing body of evidence suggesting C. Sativum seed helps produce reduce pain.  Cilantro has also been known to have anti-inflammatory properties and has been shown to reduce inflammation and help improve mobility. And it also may help lower blood sugar. 
The Cilantro leaves and Coriander seeds taste different. The seeds have more of an earthy flavor while the leaves are more citrus like.
Studies have shown that Coriander seeds may reduce blood sugar by promoting enzyme activity that helps remove sugar from the blood (Panoff, 2019).
There have been some studies done that suggest Coriander may also help lower heart disease risk factors such as high blood pressure and LDL (low-density lipoproteins) or your bad cholesterol while helping increase your HDL (high-density lipoproteins) or you good cholesterol.
Coriander has many skin benefits such as helping with dermatitis. One study suggests that the antioxidants in Coriander extract may help with skin aging by preventing cellular damage that causes the skin to age.
One recipe that I like to use ground Coriander seed in is our Taco Seasoning.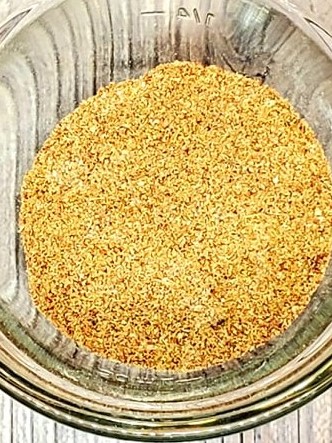 It pairs great with cumin which is another spice used in cooking.  You can also use the coriander seeds in cooked lentil dishes. 
Cilantro leaves and Coriander seeds have garnished many clean eating plant-based meals in my home. However you use leafy green cilantro or the coriander seed, just remember that they are not only great for garnishing some wonderful dishes, it also has many health benefits that make using them a win-win.
References:
Panoff, L. M. (2019, September 17). 8 Surprising Health Benefits of Coriander. Retrieved from Healthline.com website: https://www.healthline.com/nutrition/coriander-benefits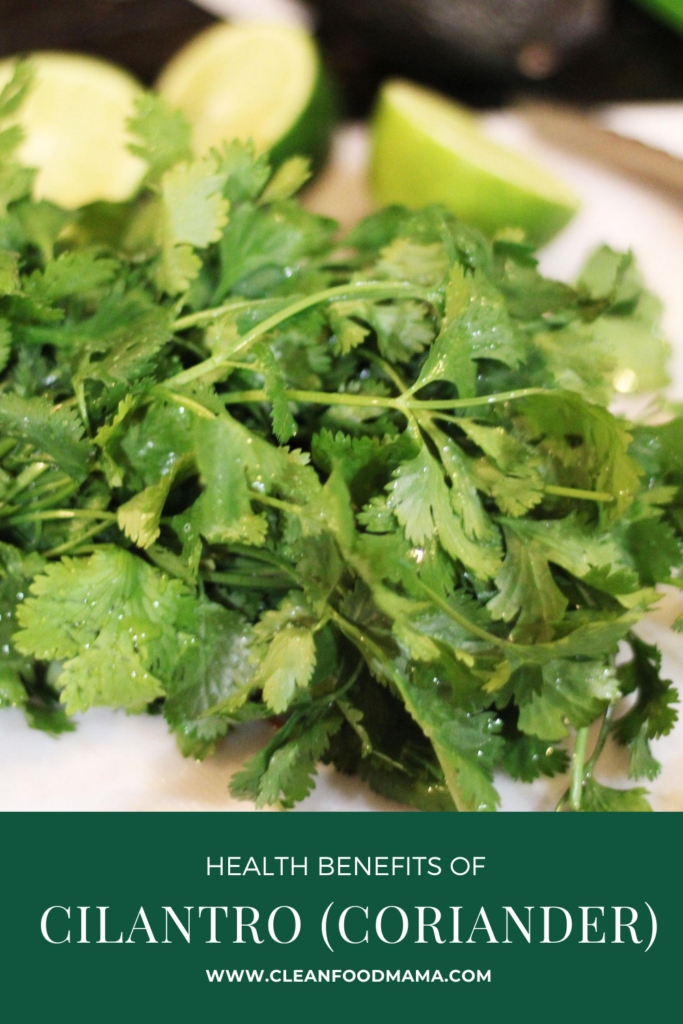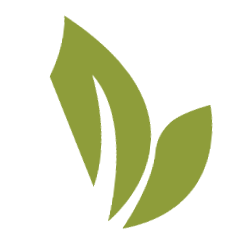 Stephanie Collazo, MS, CHC is the founder of Clean Food Mama, to help you get more plants into your diet. She shed 165 lbs by incorporating a whole foods plant-based diet and loves empowering other women to create healthy habits for themselves and their families.