This post contains affiliate links, and I will be compensated if you make a purchase after clicking on my links.
This Vegan Cheese Sauce is made using cashews, nutritional yeast, and oh so good!
Not only is it dairy-free, gluten-free, but it is oil-free, and kid-approved. It is a great addition to a plant-based diet.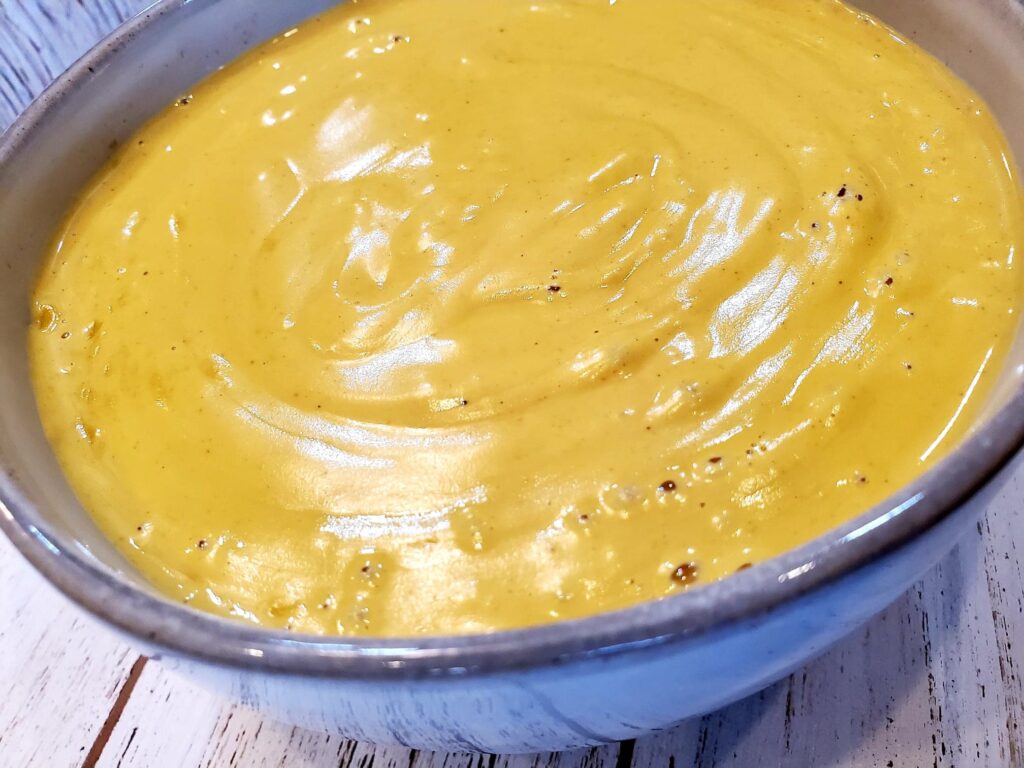 There are so many great ways to enjoy this oil-free vegan cheese sauce including as an ingredient in our Plant-based Broccoli Mac and Cheese or as a Nacho Cheese Sauce with our Loaded Portobello Mushroom Nachos , or as a topping with our Black Bean Burgers or as a cheese sauce with our Vegan Chili Cheese Fries or with as a dip with our Vegan Charcuterie Board. The possibilities are endless.
This Vegan Cheese Sauce is so close to regular cheese, it is still surprising that it is dairy-free, and not the real thing. And the best part it is part of a whole foods plant-based diet.
And for those that are looking for a nut-free option, you can try our Vegan Cheese Sauce made using potatoes and carrots.
The key to making this recipe is using the right Nutritional Yeast. We recently ordered some Noochy Licious Nutritional Yeast from Gloriously Vegan that adds a great flavor to this Vegan Cheese Sauce. It is a great source of plant-based protein with 14g of protein per ounce of serving.
Here are some other recipes that we have made with Noochy Licious Nutritonal Yeast
Plant-based Broccoli Mac and Cheese
Spinach and Mushroom Lasagna with Cashew Ricotta
Easy Plant-based Chili Cheese Fries
To make this recipe even more simple, I used my Vitamix Blender. We have been Vitamix owners for over 8 years, and decided that we needed to add another one to the family. We decided on a Certified Reconditioned Vitamix Venturist V1200.
What I love about the Certified Reconditioned Vitamix Venturist V1200 is that you can heat up the cheese sauce by blending it on high saving you extra time and less dishes to wash. If you do not have a high speed blender that heats up the sauce as you blend it, you can the sauce mixture to a large sauce pan and cook on low heat for about 5 minutes. I have also found that if I am using it for Mac and Cheese, I can take my newly cooked and drained pasta and add the cheese sauce over the noodles and the warmth of the noodles heats up the sauce quickly.
Best Vegan Cheese Sauce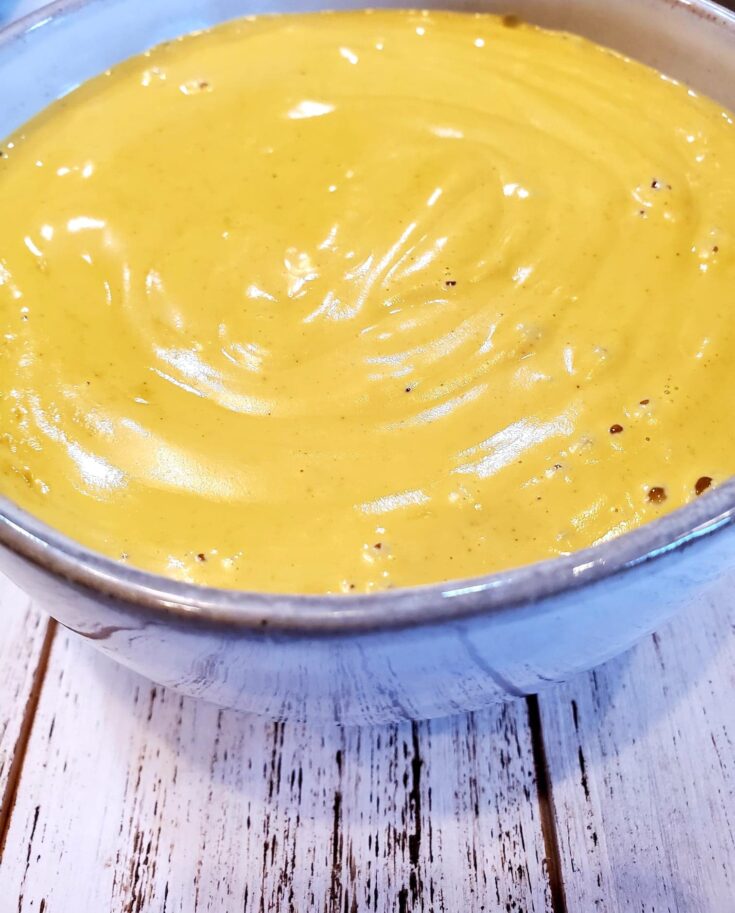 This Vegan Cheese Sauce is easy to make and goes great with mac and cheese and makes a great nacho cheese sauce.
Ingredients
2 Cups of Raw Cashews
1 Lemon, Squeezed
1 ¾ Cup of Water or as needed
1 TSP Sea Salt or Himalayan Salt
  ½ Cup of Nutritional Yeast
1 TSP Chili Powder
2 Garlic Cloves
1 TBSP of Dijon Mustard
¼ TSP of Red Pepper Flakes
1        TSP Black Pepper
1 TSP Turmeric 
Instructions
In a high-speed blender or food processor, add in the cashews, lemon juice, salt, nutritional yeast, chili powder, garlic cloves, Dijon mustard, red pepper flakes, black pepper, turmeric and blend until smooth and creamy. You can adjust the ingredients to your taste.
You can warm up the cheese sauce by blending it on the soup option on a Vitamix or add it to a sauce pan on low heat. Stir to keep it from sticking. Serve it as a dip, on top your favorite noodles for mac and cheese or as a nacho cheese sauce.



You can store any unused amount in an airtight container in the refrigerator for up to 5 days.
Enjoy!
Here are some of the products we used to make this vegan Cheese Sauce recipe.