DISCLOSURE: THIS POST MAY CONTAIN AFFILIATE LINKS, MEANING I GET A COMMISSION IF YOU DECIDE TO MAKE A PURCHASE THROUGH MY LINKS, AT NO COST TO YOU.
It's a New Year which means some new things are happening here at Clean Food Mama and we want you to be a part of it.
Can you believe its already 2022? We just got over a snow and rain storm here in the Pacific Northwest which means we had more time to spend in the kitchen this past couple of weeks trying out new recipes that we are excited to bring to you this month.
Along with getting some new delicious recipes up on the blog, we are excited to announce we are kicking off our new Clean Food Mama Cooking Club.
We have been brainstorming how we can celebrate you more in the new year; our community of readers who inspire us each day to create delicious and nutritious recipes for you and your families.  And we thought that there was no better way then creating this monthly challenge.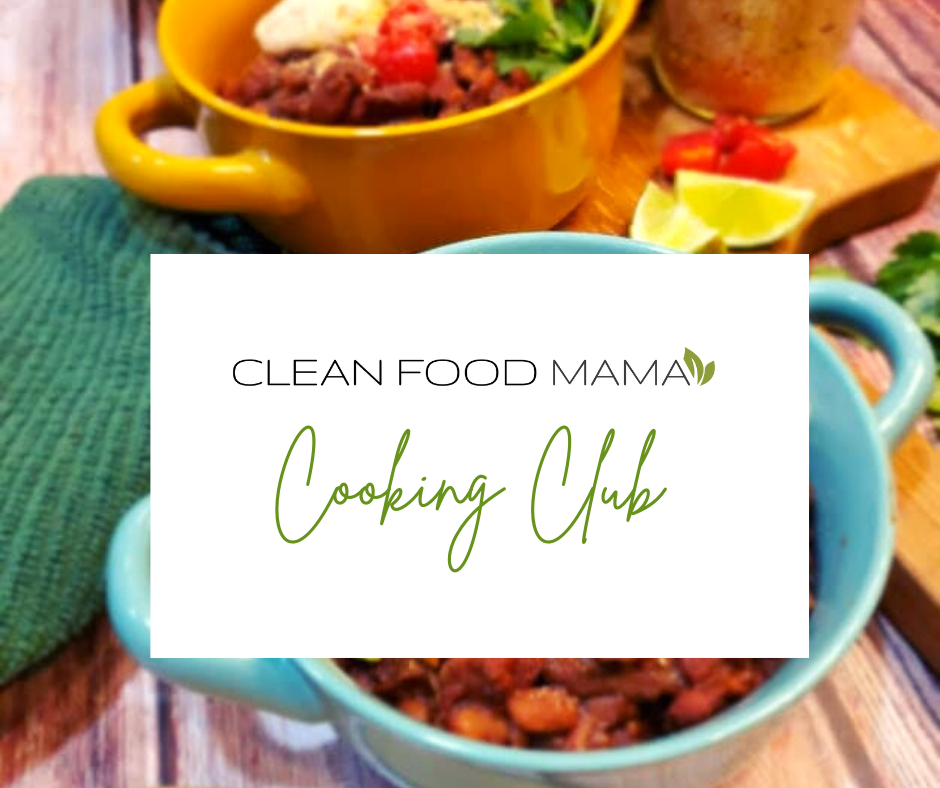 What is the Clean Food Mama Cooking Club?
Each month we will choose a plant-based or vegan recipe, you make it, and email us a photo of it.
And at the end of each month, we will randomly choose one winner to receive a prize.
Its as simple as that!
We want this to be easy and fun for you so, today we are launching our first month's recipe with one of our favorite dishes to make.  Our One Pan Mexican Quinoa Skillet .
We love being able to help inspire you to get more plants on the family table and this dish is full of plant-based foods and takes less than 30 minutes to make.  Not only does it taste delicious, your house will smell amazing and the kids will be asking for seconds.
Join the Clean Food Mama Cooking Club Challenge
We couldn't think of a better way to bring our community of readers together. We wanted to be able to give back to you and so,
Each month we will choose one plant-based or vegan recipe, trust us, these are not boring recipes, they are delicious and nutritious recipes your whole family will love. 
Make the recipe during that month
Send us a photo to

[email protected]

by 11:59pm est on the last day of month.
Don't forget to sign up for our email list so you can be the first to know the recipe that we choose for the month. 
We hope you will join in the fun.
What's This Month's Prize?
We are so grateful for our community and love being able to help you get more plants on your family table. 
This month's prize is an Instant Pot, 7-in-1 Electric Pressure Cooker.
This is probably one of the most used small kitchen appliances in our home. It's so versatile, you can make beans, rice, and so many other one pan plant based dishes. Andn best of all it saves you time and makes cleaning up a breeze.
Here's How the Challenge will work
Each month, we will choose one Clean Food Mama recipe.
If you make that recipe during the month, take a picture of it, and email it to [email protected] by 11:59 PM EST on the last day of the month.
For our first monthly challenge, the deadline will be 11:59 PM EST on January 31, 2022.
By sending your photo to [email protected], you will be automatically entered in to win that months prize.
For our very first challenge, you will be entered into winning an Instant Pot.
To receive a bonus entry, leave a comment on the current month's cooking challenge blog post after you email your photo. 
At the end of the month, we will announce a randomly selected winner. We will announce the winner in a blog post at the beginning of the next month along with all your photo entries.
January's Cooking Club Recipe
4 Garlic Cloves, minced
1 Medium Jalapeno, seeded and diced
1 Cup Quinoa, uncooked, rinsed well
1 ½ Cups Vegetable Broth
1 (14.5oz) Fire Roasted Diced Tomatoes
15-ounces Black Beans
1 Cup Corn (Frozen or fresh cut from 1 Cob)
1 TSP Ground Chili Powder
½ TSP Ground Cumin
1 TSP Sea Salt, to taste
Ground Black Pepper to taste
1 Avocado, peeled, seeded, and diced
1 Cup fresh Cilantro leaves
Instructions
Heat the vegetable broth in large skillet over medium-high heat, add garlic, jalapeno, and sauté, stirring frequently until fragrant, about 1 minute. 
Stir in uncooked quinoa, broth, beans, fire roasted tomatoes, corn, chili powder, cumin, salt, and pepper.
Bring to a boil. Cover and reduce heat and simmer until the quinoa is fully cooked and liquid is absorbed, about 20-25 minutes. 
Remove from heat. Add in avocado, lime juice, and cilantro. Serve and enjoy!
You can change it up a bit and top it with our homemade Pico de Gallo, Easy Guacamole, or our Homemade Vegan Sour Cream.
What we love about this One Pan Mexican Quinoa Skillet
It can be made in under 30 minutes or less.
It's so delicious and makes a great Taco Tuesday dish.
It's made using one pan which means less clean up.
Let's Recap Our 1st Month's Challenge
Make our One Pan Mexican Quinoa Skillet sometime during the month of January, 2022.
Send us a picture to

[email protected]

by January 31, 2022 at 11:59pm est.
Don't forget to sign up for our email list so you can be the first to know of each month's recipe challenge. 
Most of all-have fun!
We look forward to seeing all your entries.
Happy Cooking!
Check out these other plant-based recipes you can make this winter: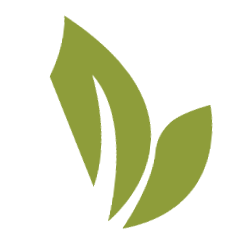 Stephanie is the founder of Clean Food Mama, a blog about a health journey, weight loss and getting more plants into your diet. She discusses her health journey and empowering others to do the same. She shed 125 lbs by incorporating a whole foods plant based diet. Click here to learn more about plant based foods.