Since going plant-based earlier this year, I have had so much fun creating new recipes to share. I thought it was time that I put together a list of some of our eating plant-based recipes in one blog post so you could access them in one location.
What I love about living a plant-based lifestyle is how easy it is to take some of the older clean eating recipes on the blog and swap out a few ingredients to make them more plant-based.
All I can tell you that going plant-based has been a blessing to me and my family. These are the same recipes that we enjoy in our own home and not only have they been instrumental in helping change my eating habits for the better, my body actually craves the real foods or what we in the health coaching world call wisdom of the body, where my body no longer wants the foods that is bad for it. It has helped me lose additional pounds, by losing fat and gaining muscle, and one of the biggest things it has done for our family is helping reverse my husband's Type 2 Diabetes.
These are some great clean eating plant-based recipes that are great for busy families and some of them are great for meal prepping for the week as well.
Because your health is your best asset, I want you to have access to real food recipes that are made using fresh ingredients that you do not have to sacrifice flavor for.
The first recipe is one of my favorites to make and is a staple in a lot of our dishes. It is our Homemade Vegetable Broth .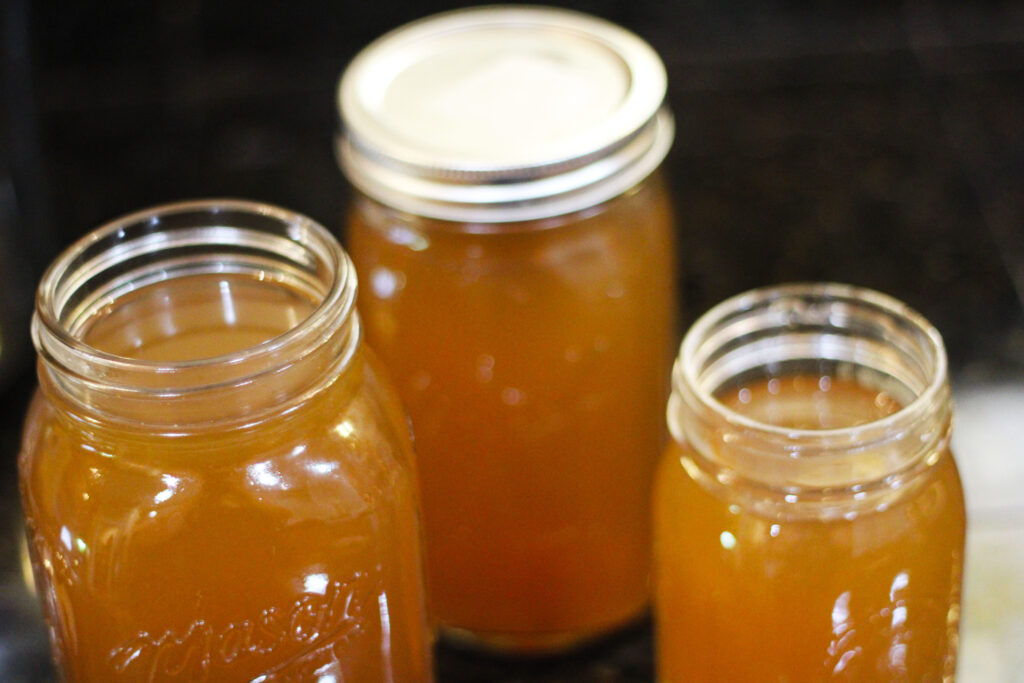 This post may contain affiliate links. See our Disclosure Policy for details.
Going plant-based has meant that we have mostly gone oil-free, I replace oils with this homemade vegetable broth. Whether it is used to sauté garlic, onions, or mushrooms, or replacing oils as a liquid, it has been instrumental in providing extra flavor in our dishes. One thing that makes this dish even better is the amazing smell that your kitchen will have when it is cooking on the stovetop. This recipe creates enough that you can store some in the refrigerator in a Mason Jar for a few days and add the remainder to some ice cube trays and store in your freezer for up to 3 months.
This next recipe is one that both my teenage boys love. Our Vegan Chili Cheese Fries.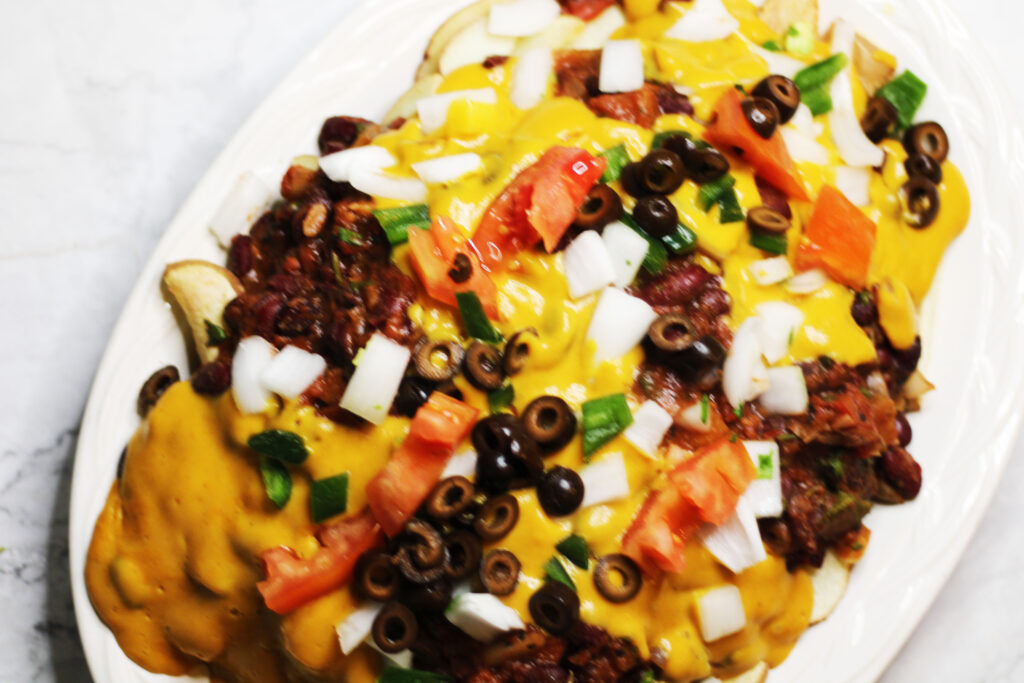 are a great dish to make anytime of the year, and also makes a great game-day snack. Since going plant-based, we have had a lot of fun in our kitchen designing different non-dairy cheeses, and the cheese sauce we use to make this dish has been one of our most loved recipes in my home. Maybe it's the fact that it uses all real food ingredients or maybe it actually tastes better than cheese, all I know is that when we make a batch, we make enough so we can enjoy it on some of our other dishes. If you are in a hurry this is also a great dish that you can make in a hurry by using Alexis Golden Fries, and Amy's Vegetarian Chili.
Do you love Taco Tuesday as much as we do in our home, then you will love our plant-based Loaded Portobello Mushroom Nachos .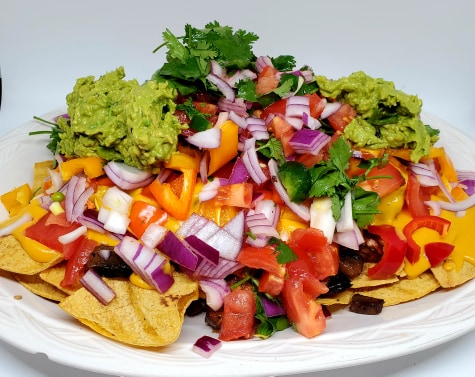 They are a great dish to make together as a family. Everyone can join in the fun in adding in the toppings. This dish is also made using four of our other favorite plant-based recipes, our Easy Guacamole , our Pico de Gallo recipe, and our Corn Tortilla Chips recipe and our Vegan Cheese Sauce .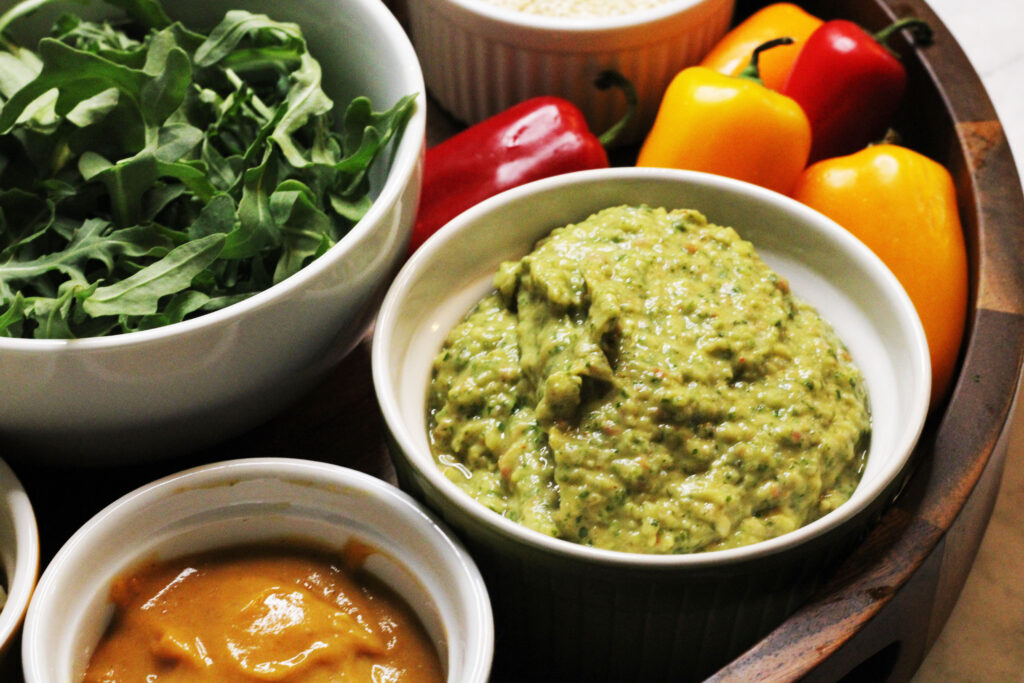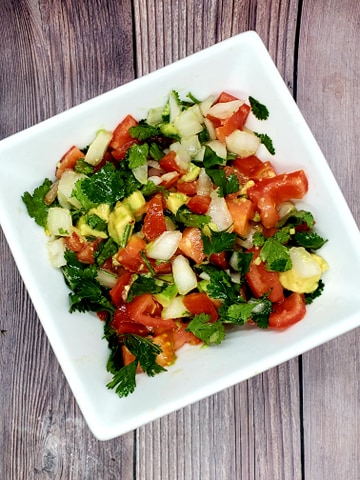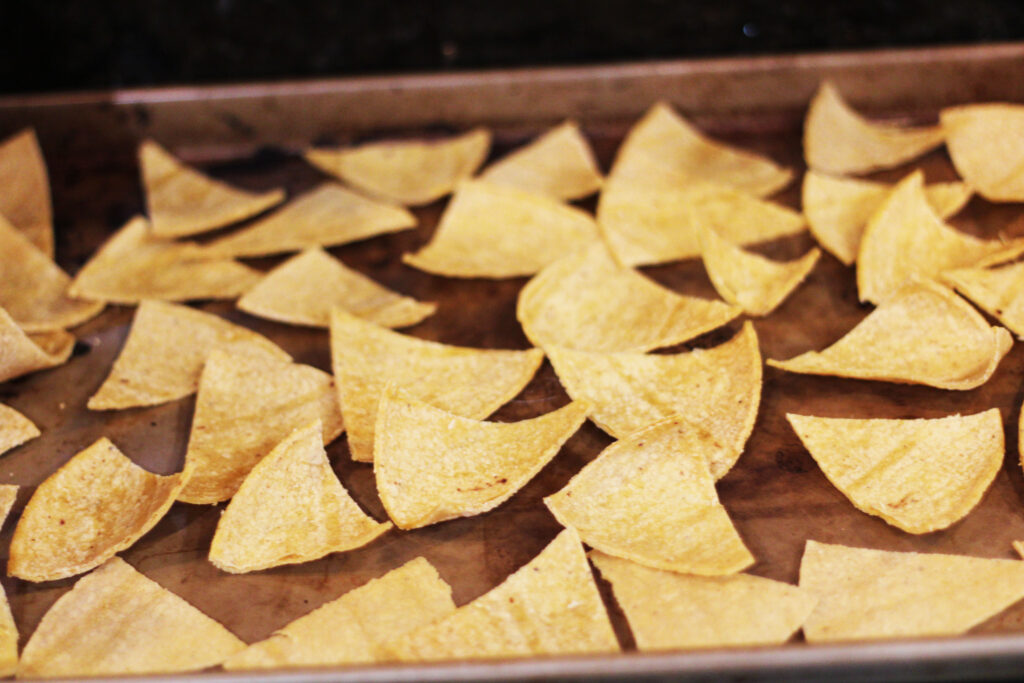 Fall just started last week and our Tortilla Bean Soup recipe is just the perfect thing to help you through these cold days. Top it with some plant-based sour cream or with a slice of avocado, either way it is a great recipe the whole family will love.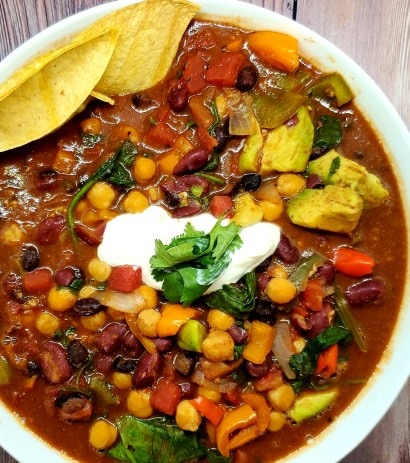 Back before we went plant-based, I wanted to create some Meatless Monday dishes for my family. Both our One Pan Quinoa and Black Bean dish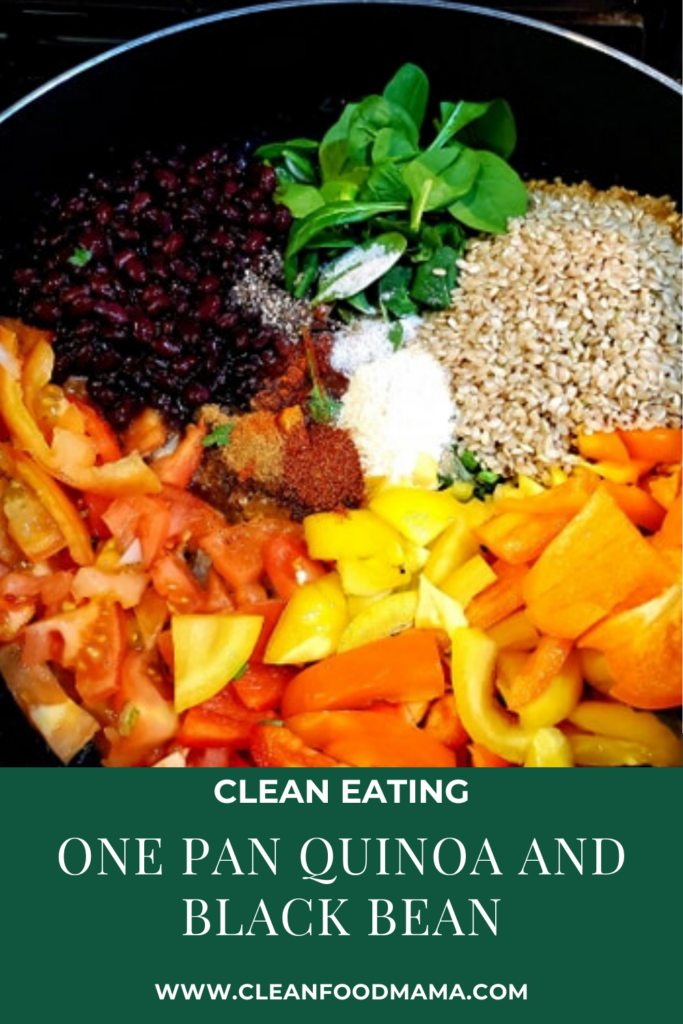 and our One Pan Mexican Quinoa Skillet are not just plant-based and oh so good, they both can be made in under 30 minutes making them the perfect dish for busy moms. I created the One Pan Mexican Quinoa Skillet recipe before going oil-free, but you can substitute the 1 TBSP of oil with our Homemade Vegetable Broth as well.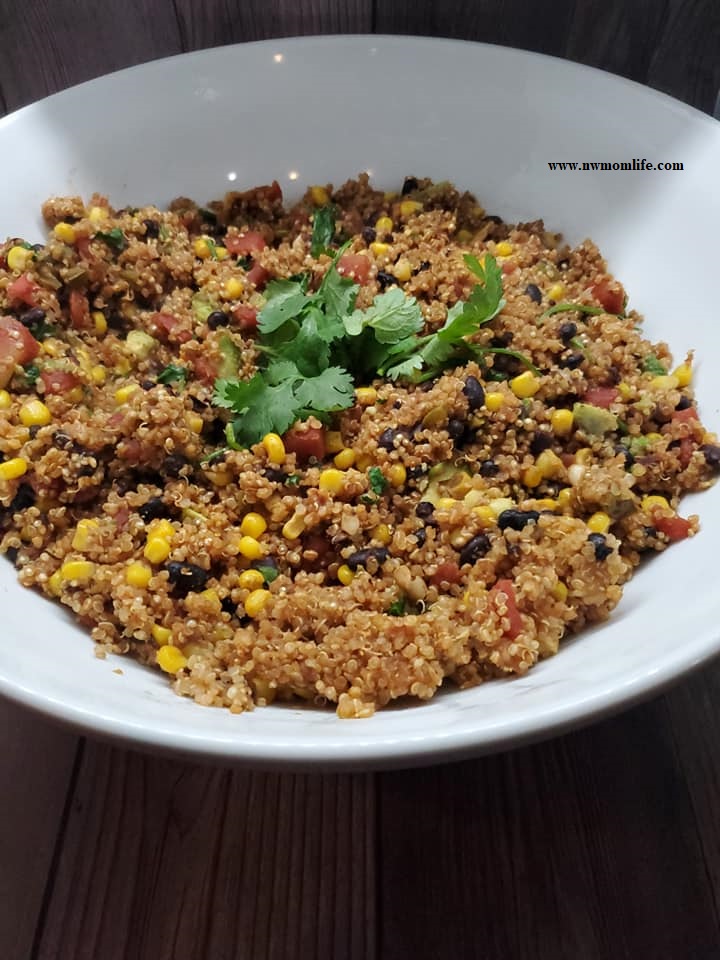 There is no question that we love pasta in our family and when I was asked to do a friendly plant-based challenge with Estelle over at Homemade on a Weeknight, I jumped at the chance to try her Creamed Corn Pasta. What I love about this dish is that I was able to substitute some of her ingredients for plant-based ingredients. You can find our version of this delicious dish here.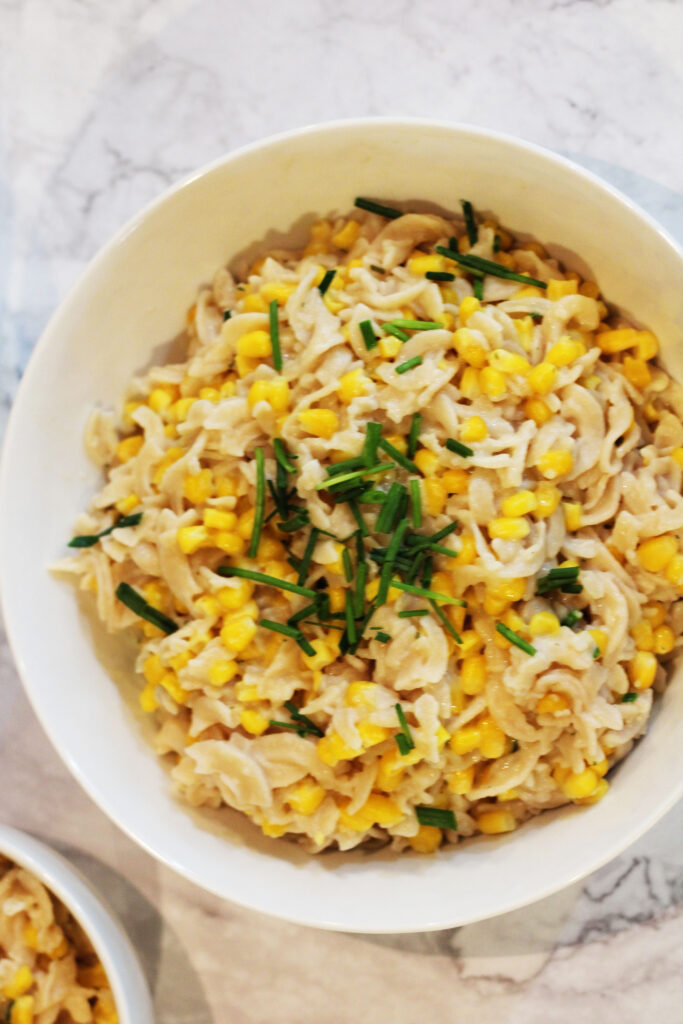 Another favorite in our house and one that my boys ask for at least once a week is our Black Bean Burger recipe .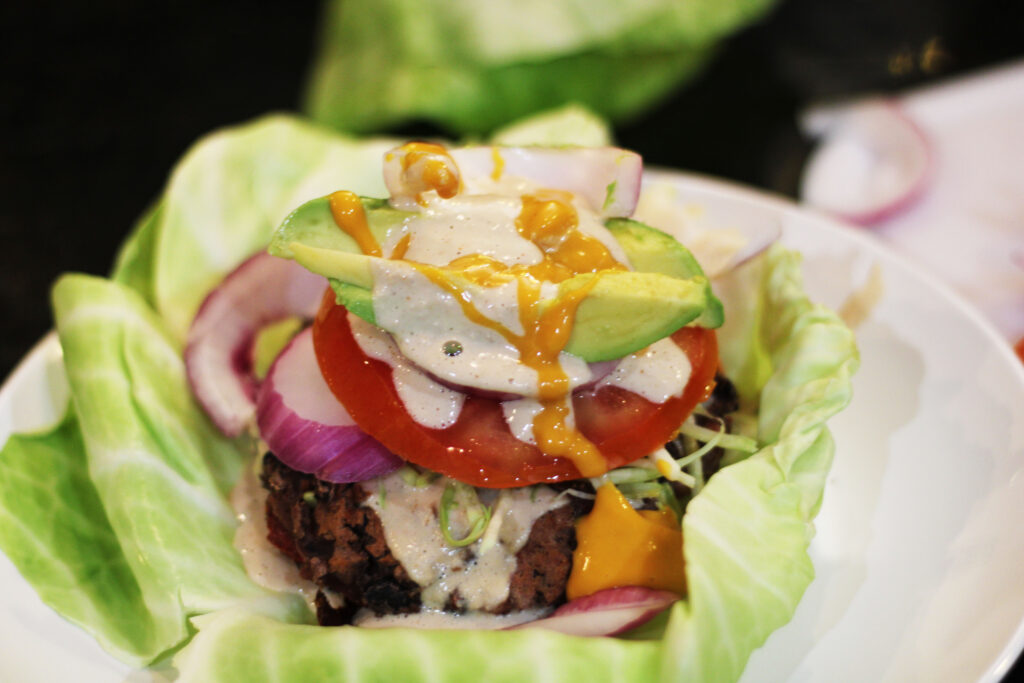 It is packed with protein and lots of great flavor. I have enjoyed it with vegan bread, but I much prefer it wrapped up in some romaine or green leaf lettuce. And the burger sauce, my boys love topping the burger with it or even as a dipping sauce for their potato French fries. This recipe though will make your mouth water and will make you wonder why you didn't try it sooner.
I told you that our family loves our Vegan Cheese Sauce ,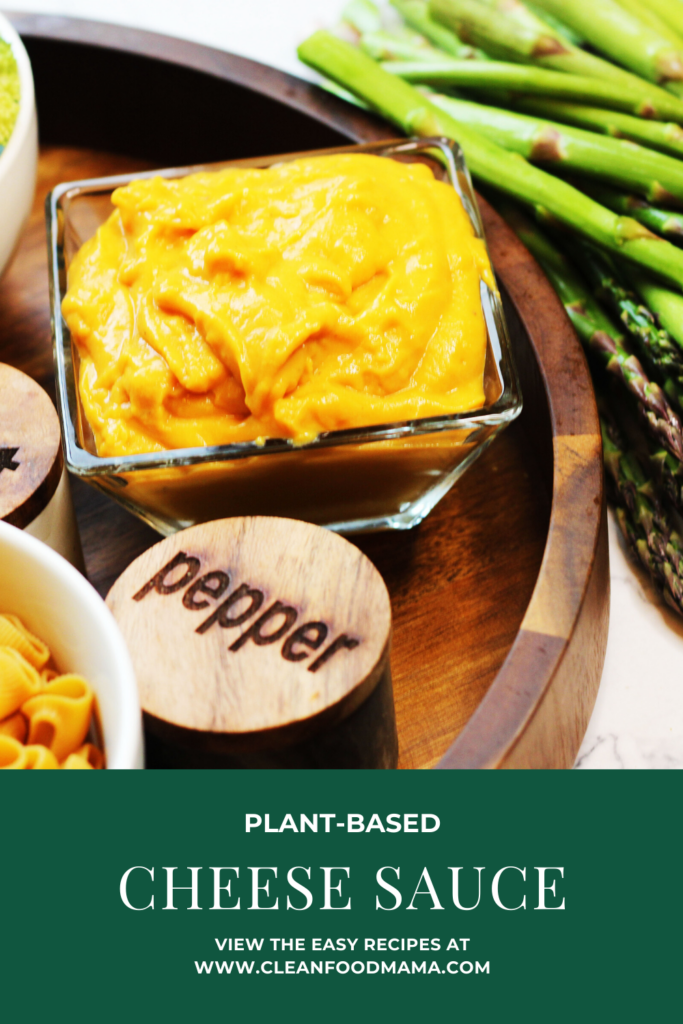 so much that we decided to create this Vegan Cheesy Potatoes recipe.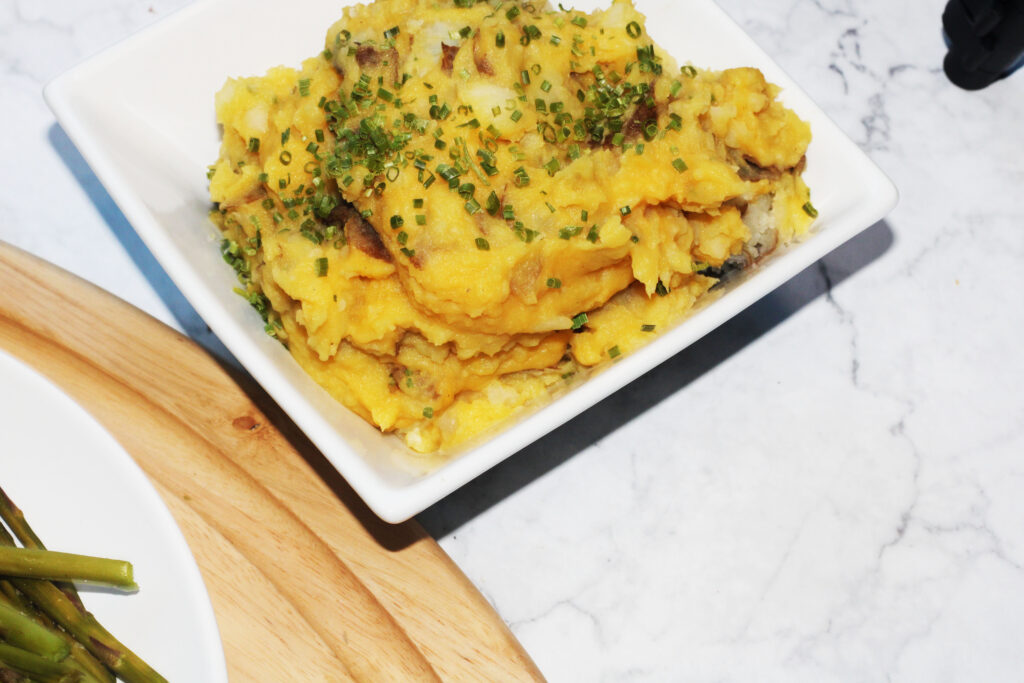 This recipe makes a great side dish and can be made in under 30 minutes. It is not only plant-based, it is dairy-free, and gluten-free and is definitely going on our menu for Thanksgiving this year.
Do you love roasted vegetables as much as I do? I cannot seem to get enough of them. Whether I make them using asparagus, brussels sprouts, or carrots, there is something about roasting vegetables that brings out their flavor. When I set out to create this dish, I wanted something that was easy to make and would make a great main dish or side dish and it did not disappoint. You can find our Roasted Veggie recipe here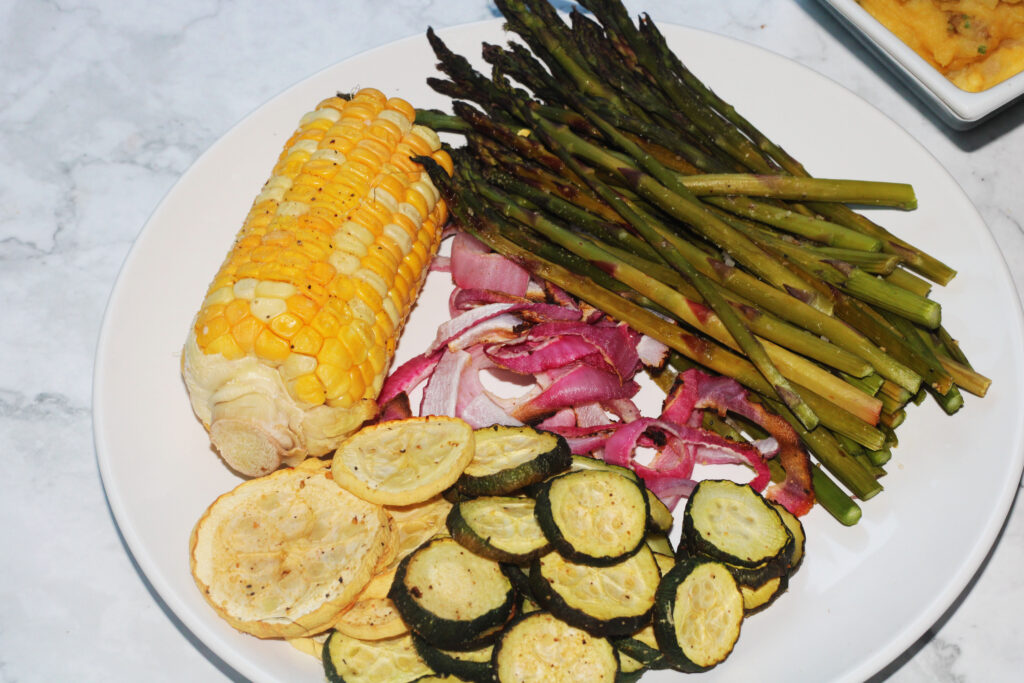 or another one of our favorite Roasted Vegetable dishes is our Roasted Brussels Sprouts.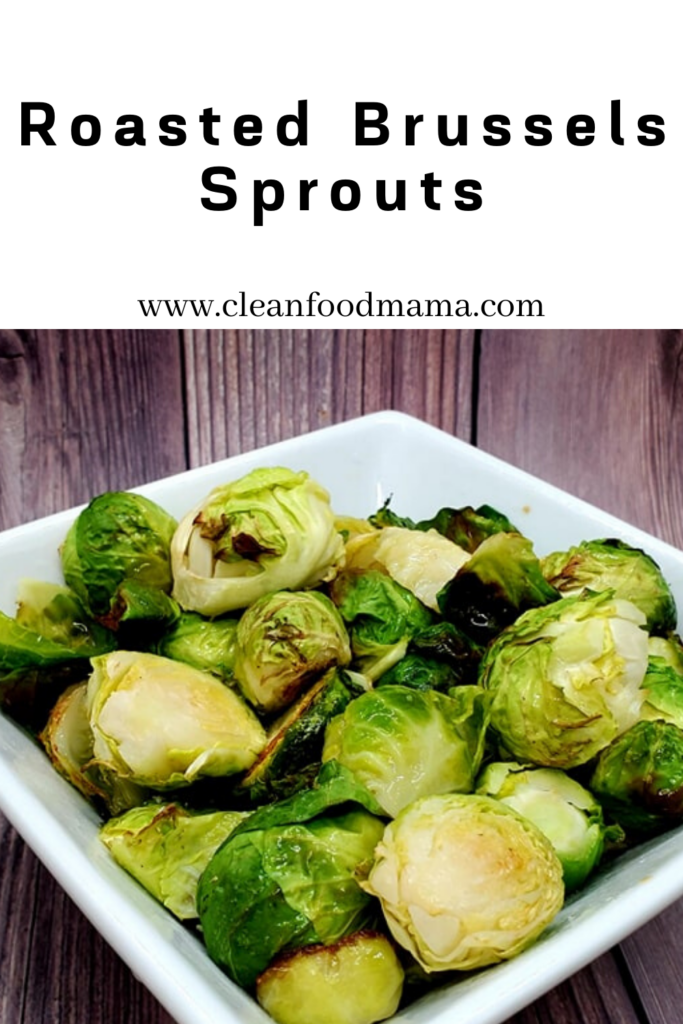 This is one that I made before going plant-based so you can swap out the oil for freshly squeezed lemon too. You can find the recipe here
I have made this next recipe using brown rice paper and also collard greens. I have to say that it is a toss-up as to which one is better. Either way, they both pair nicely with the peanut sauce and make a great lunch or dinner recipe. You can find our Vegan Spring Rolls here.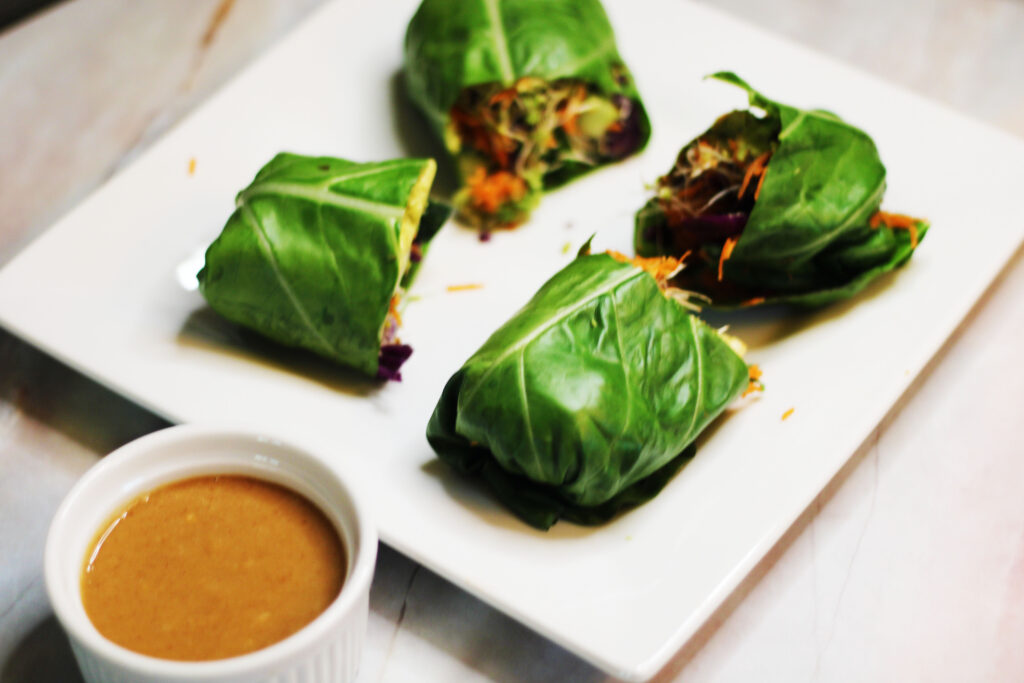 Okay so our Homemade Granola might not be a dinner recipe, but I wanted to add it to the list, because it can make a great after dinner snack or a great breakfast dish. It pairs great with some plant-based milk or alone as a trail mix snack. Or you can place the cooked ingredients and add in some raisins or cranberries and place them into a baking dish and place it in the freezer and made homemade granola bars. Either way, it is a great dish that is full of protein and fiber.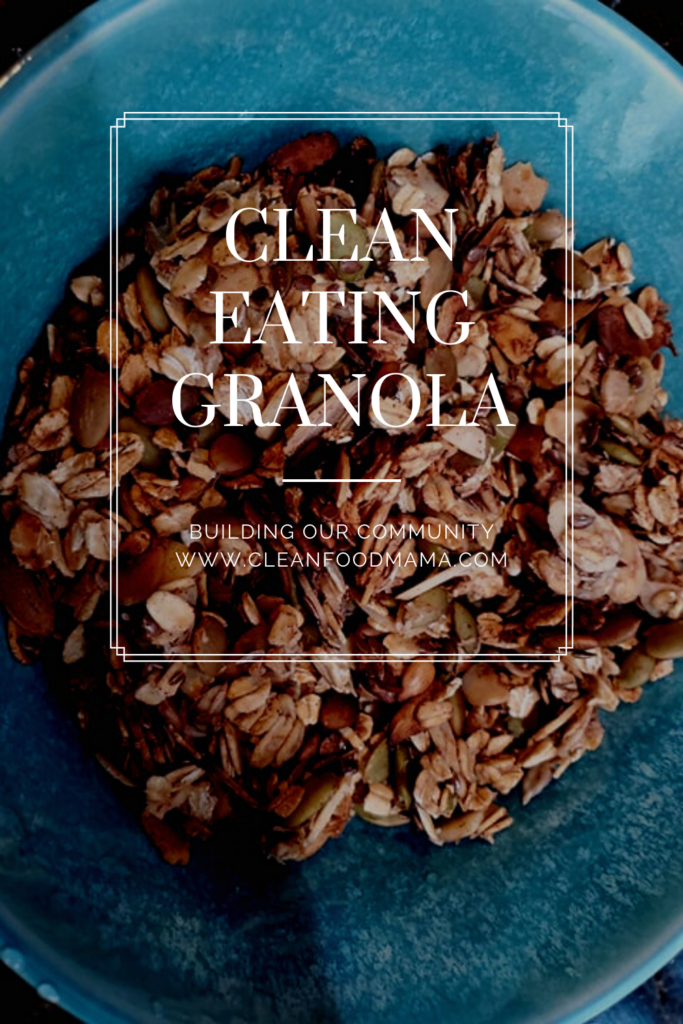 And last, but not least is our Quinoa Spring Salad recipe.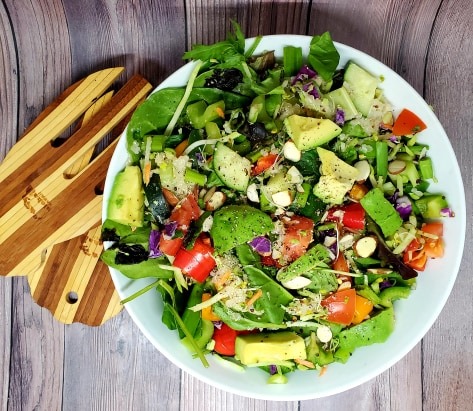 This dish was created pre-plant-based and called for using our homemade honey mustard dressing, but you can top it with any dressing of your choice. If you are looking to make this recipe for your family, all you have to do is double the recipe. It makes for a great main or side dish for dinner or a great meal for lunch.
As with every recipe that I share on the blog, my goal is to give you healthy dishes that your family will love. I know that I have enjoyed making these recipes and hope that I inspire your next family meal.
Happy Cooking!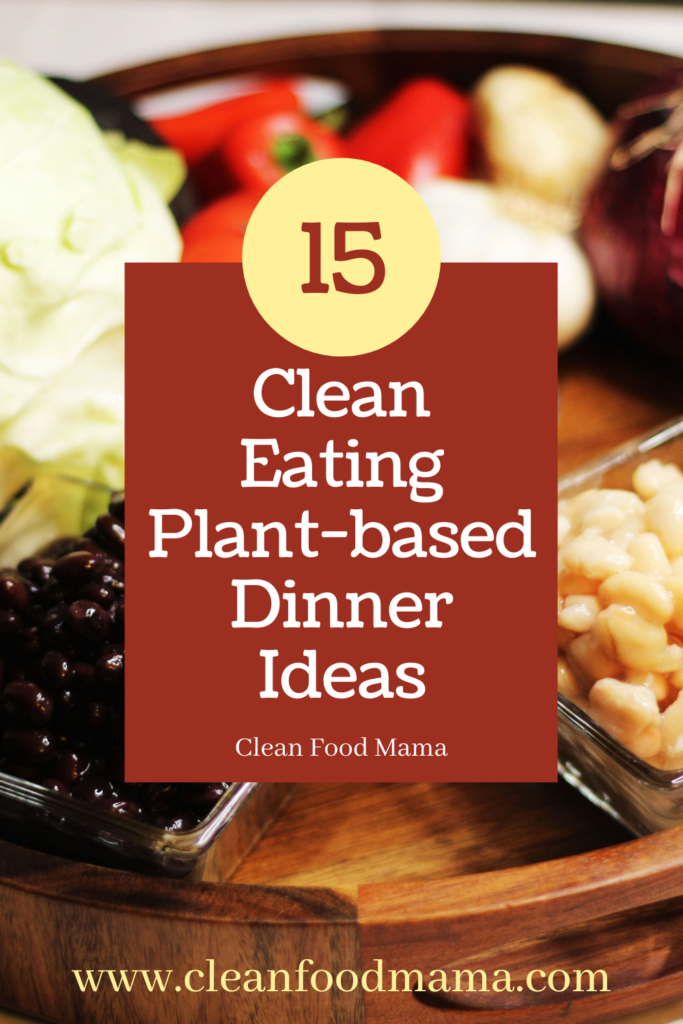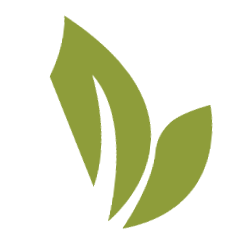 Stephanie Collazo, MS, CHC is the founder of Clean Food Mama, to help you get more plants into your diet. She shed 165 lbs by incorporating a whole foods plant-based diet and loves empowering other women to create healthy habits for themselves and their families.